For Sadie's April wellness must-haves, there's a nod to summer beauty prep, savvy supplement recommendations and a peek at her fave dairy-free choocie brands.
Lumity Life Morning & Night
Not only loved by me, Lumity Life Morning & Night is also loved by a whole host of celebrities too – and for good reason. The award-winning Morning and Night formula supports your body's different needs around the clock. Clinically proven to deliver tangible results, that will have you feeling and looking your best yet. I take 4 of the Morning soft gel tablets after breakfast and then the Night tablets in the evening just before I head up to bed – it is nearly always the last thing I do and kicks off my evening ritual. It then helps lull me into the best sleep ever! Particularly after I had covid which has really disrupted the quality of sleep I have been used to getting. And when I wake up I feel like I have much more energy – which is essential for a busy working mum like me!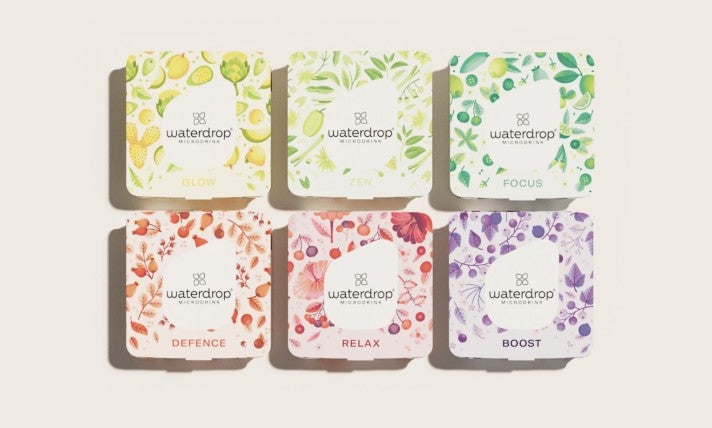 Waterdrop
I was recently lucky enough to be sent a beautiful glass Waterdrop bottle with the innovative Lucy Smart Cap and I can honestly say it has revolutionised the way I drink water. I am (like most of us) typically terrible at sipping on water throughout the day. I can sometimes get to lunchtime and realise I've not had a glass of water! This is where waterdrop come in – a game-changer in my hydration levels for sure and I urge you to grab one if you too are not good at drinking water throughout the day. Not only does the innovative UV-C purification function in the cap deactivate up to 100% of potential germs in your drinking water it also keeps your bottle clean and odour-free. Plus, it has a sensor that records your water consumption and updates your progress in the waterdrop® Hydration App, where you will set yourself daily hydration goals and it reminds you to drink when you're not hitting your set targets. Genius!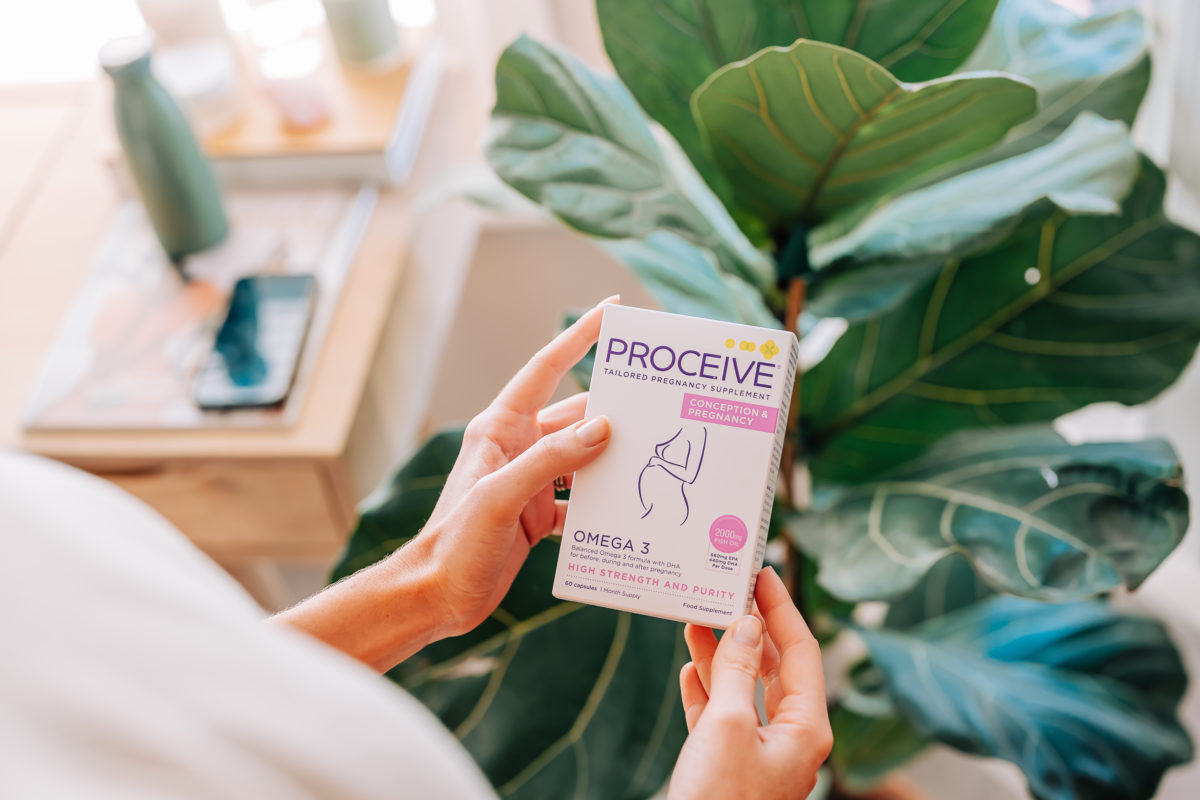 Procieve
We're delighted to be working again with Procieve this year, the most trusted fertility and pregnancy supplement brand on the market and for really good reason – the high quality of the ingredients and the things that the brand has consciously decided do not need to go into the supplement such as fillers and bulking agents make it the most superior fertility and pregnancy supplement out there. Whenever one of my friends confides in me that they are trying for a baby, whether they've just started or have been trying for some time, I always point them in the direction of Procieve as I have read and seen such success stories with it and know, from my own experience of trying for a baby, that there is so much we can do to support our body in the process. Each ingredient is meticulously researched by their team of medical and nutritional experts and delivered at the optimal strength in highly absorbable forms. They also have supplements to take during each trimester of pregnancy that is reviewed using clinical data from a wide range of scientific studies on key nutrients so that they can ensure that you and your baby will be supported with the best nutrition throughout your pregnancy.
The Spring Skincare I'm Coveting:
---
QUOTE OF THE MONTH
"Success is loving life and daring to live it."
– Maya Angelou
---
My fave vegan chocolate…