Welcome to the second post in our summer series in partnership with Remedy Kombucha! This week's "What To Do In London" is all about rooftop workouts that will keep you fit this summer! Read on to discover more!
London's summer heat wave looks like it's here to stay for the long run, yippee! As much as we've all been excited to don our floral numbers and chic slides, this heat is bound to have negative effects on our motivation to exercise! Partly because no one wants to spend time indoors when the sun is shining and partly because you sweat 10 times more and get extra hot and bothered! So, what's the solution? We can't simply stop working out; health should be a priority all year round! The answer is to find a fitness class outdoors! We've listed below four rooftop workouts in London that you can book onto to get your exercise fix without getting hot and stuffy in a studio!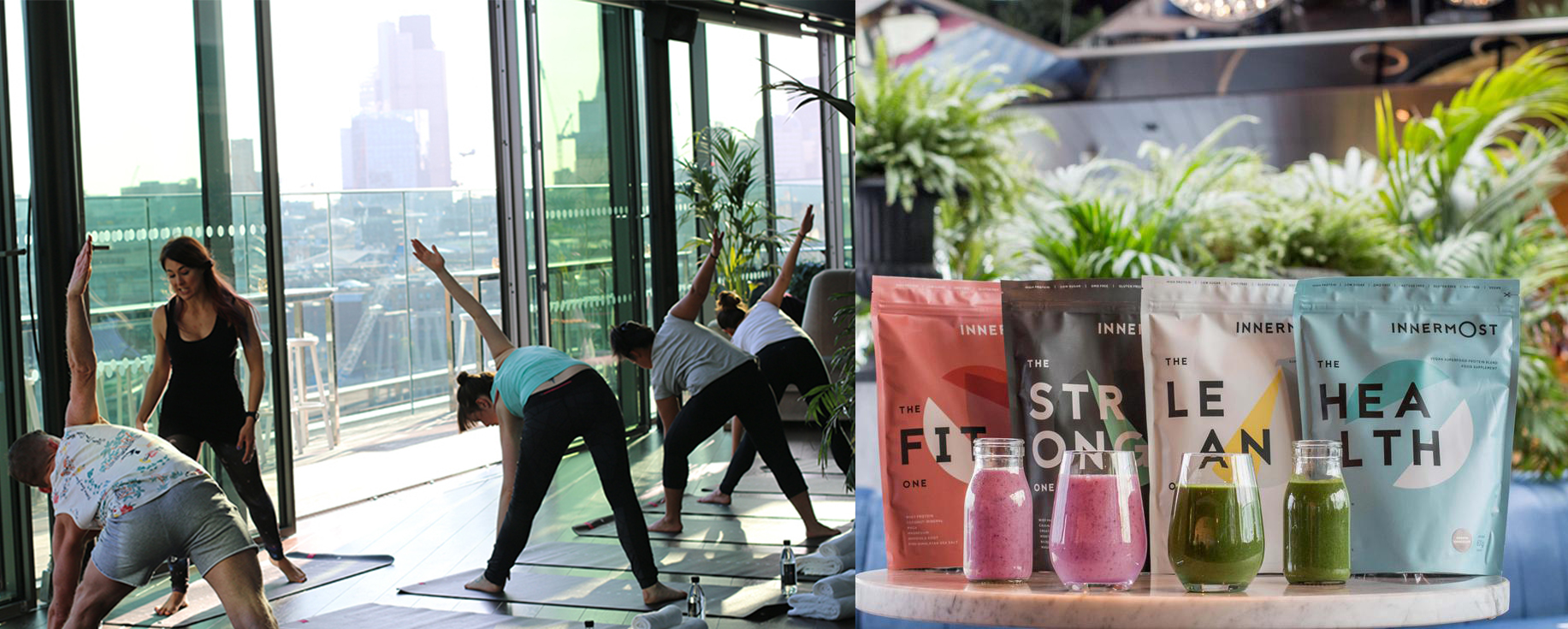 Mondrian London x Innermost Summer Sweat Series
From June to September, Mondrian London has teamed up with Innermost for their epic Summer Sweat Series! Four killer HIIT classes led by four different studios, Blok, Sweat IT, F45 and Digme! Taking place in Mondrian London's Rumpus Room on the rooftop you can sweat and gaze out at London's impressive skyline! After the workout, attendees can refuel with an innermost smoothie packed with superfoods and their delicious protein blends. Book here.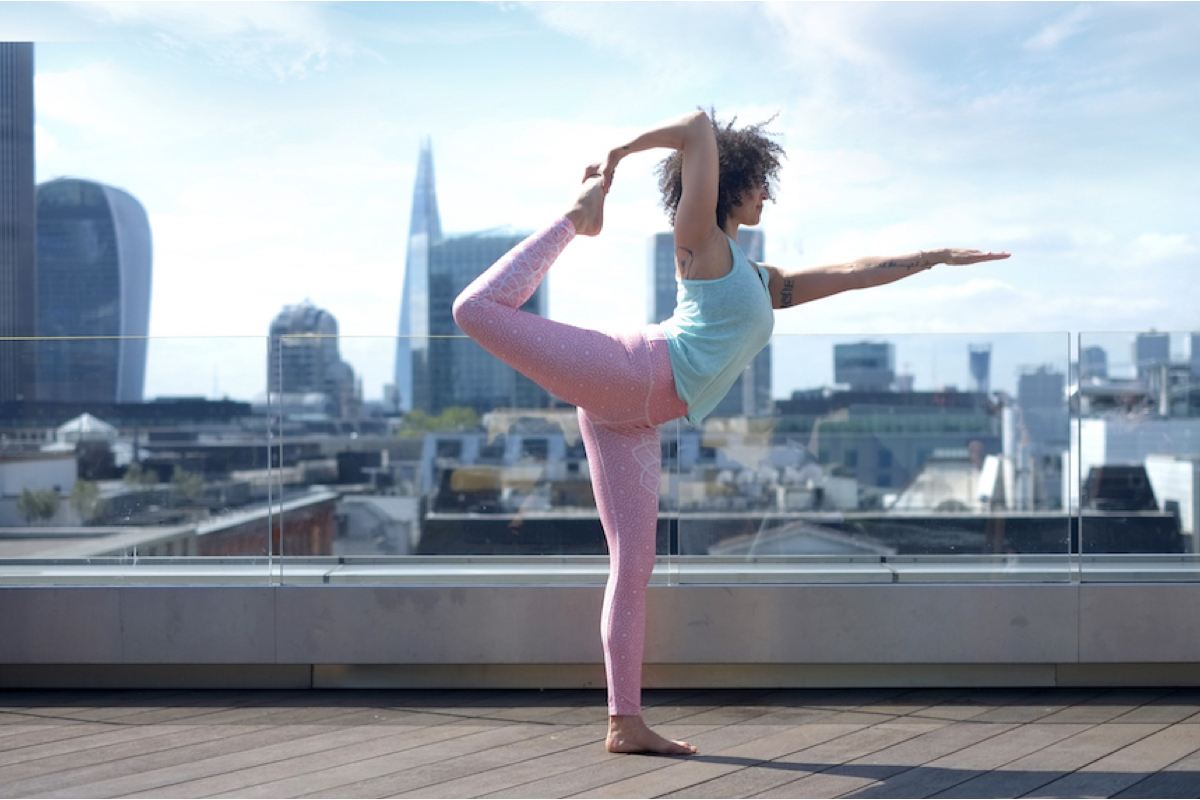 Aviary "Roofit" Summer Series
Rooftop restaurant and terrace, Aviary has launched their Roofit Summer Series, hosting workouts with inspiring instructors and boutique gyms throughout the summer! July sees BXR taking over the terrace for their signature SWEAT class that focuses on strength, conditioning, cardio and mobility. Expect high-intensity boxing mixed with bodyweight conditioning to high-energy tunes! August welcomes a slower-paced workout from ex-Royal Ballet dancer, Karis Scarlette. Her fitness concept, En Avant Ballet was inspired by her years as a professional dancer and now anyone can take part in her dance-fusion workouts, which aim to improve posture, increase flexibility and create long, lean muscles. Book here.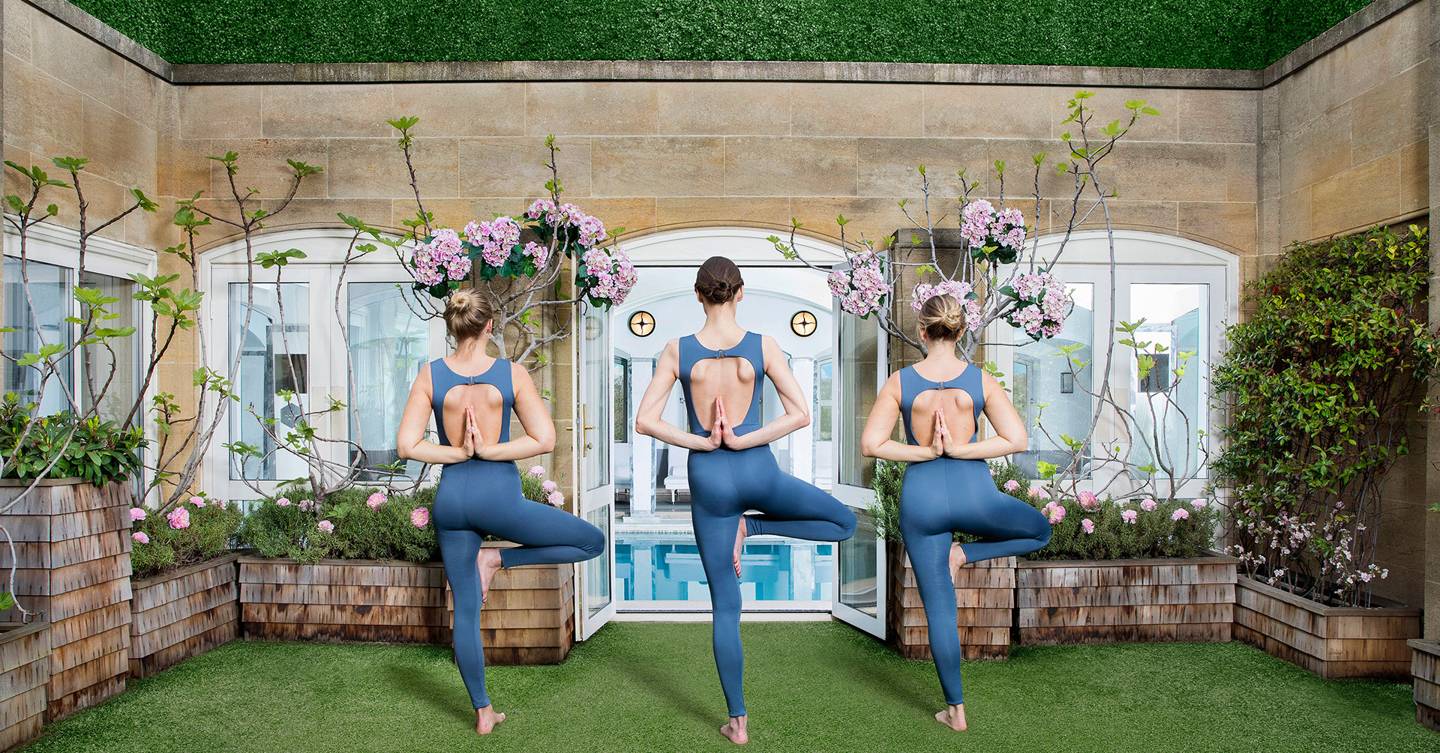 The Berkley x Silou Rooftop Yoga
Taking Yoga to new heights, The Berkeley is launching rooftop Yoga classes in collaboration with new luxury athleisure brand, Silou London. Having launched in June, The Berkeley are offering intimate yoga classes and sun salutations for up to eight guests within the exclusivity of their rooftop garden overlooking the pool and Hyde Park.
In keeping with the hotel's innovative spirit and focus on wellness with a twist, rooftop yoga at The Berkeley brings something new to Knightsbridge and Belgravia. Collaborating with Silou London's co-founder and yoga instructor Phoebe Greenacre, the sessions will range from Vinyasa to Restorative creating a dynamic yet relaxing flow class, which above all will be a fun-filled fitness experience.
Classes run until the 1st of October every Friday from 8 am to 9 am and Saturday from 9 am – 10 am. The yoga classes will finish with a refuelling post-workout smoothie or you can upgrade your experience with homemade re-energising protein balls created by the hotel's pastry chefs, a revitalising fruit platter and a half day pool pass to enjoy a post-yoga swim. Book here.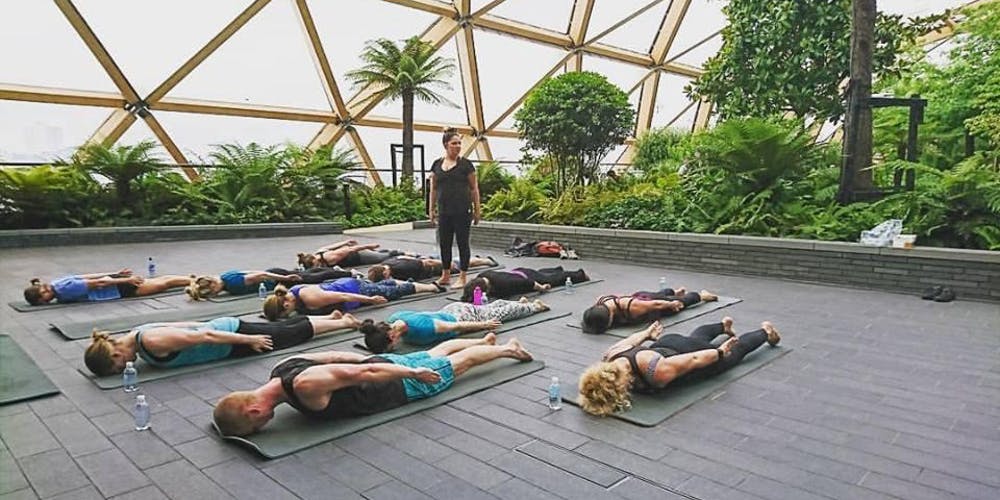 Sweaty Betty x Pure Sports Medicine Rooftop Pilates Series
Pure Sports Medicine is partnering with Sweaty Betty to host three exclusive rooftop Pilates sessions at Crossrail Place Roof Garden, Canary Wharf. After a long day at your desk, take time out in the sunshine for an inspiring outdoor class to integrate mind and body in Canary Wharf's beautiful rooftop garden. The classes will be led by experienced Pilates Instructor and Sweaty Betty ambassador Natalie Wright. Ticket prices include a goody bag and post class shopping and drinks reception at Sweaty Betty Canary Wharf. Classes are suitable for all abilities and are being held on the 17th of July and the 14th of August. Book here.
Discover Remedy Kombucha's delicious flavours…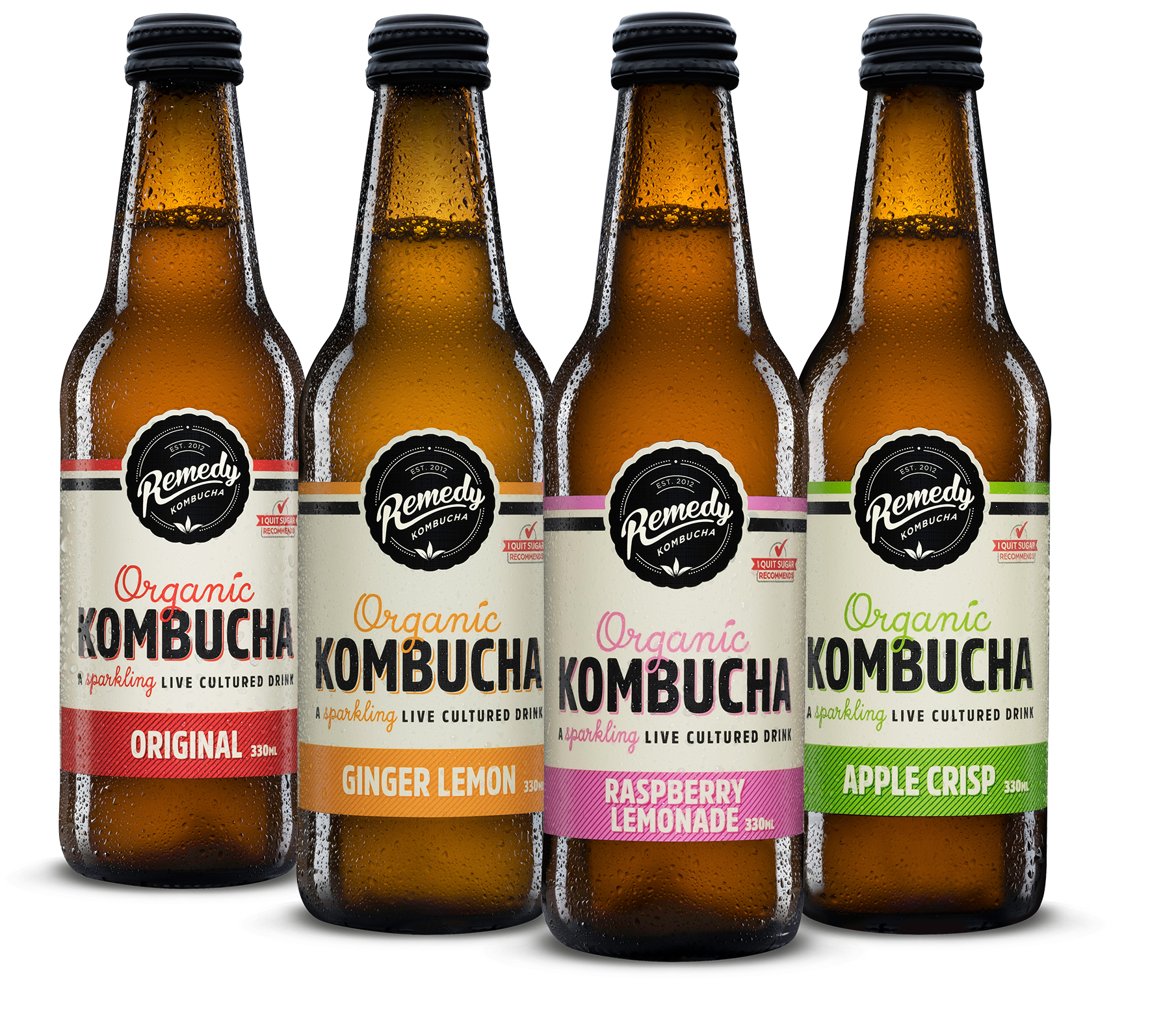 ORIGINAL
Straight from the fermentation pot to the bottle. Subtle acidic and fruity aroma. Full bodied and full flavoured natural fermented tea characters provide a sparkling zest to the palate leading into a creamy finish.
GINGER LEMON
Fresh ginger gives this drink its distinctive warmth and spice, with fresh lemon citrus characters providing perfect mid-palate balance to the ginger kick and great length of flavour. Real lemons and ginger are used in this drink, so you can be sure the flavours are authentic and you are getting the great health benefits from these fresh ingredients.
RASPBERRY LEMONADE
Beautiful red berry colour and aroma of fresh sweet raspberries. The addition of real lemon juice provides a perfect zesty balance to the sweet berry flavours.
APPLE CRISP
Aromas of fresh green apples straight from the tree. Fresh and fruity flavours on the palate. The organic acids naturally present in our ferments help to emphasise the crisp, tart apple flavours that linger in your mouth well after the drink is finished.
Content produced in partnership with Remedy Kombucha