These Inspiring Couples all work in the health and fitness industries and some have even set up businesses together and are smashing it on every front! Here's what it inspires them and how they blend work life and home life.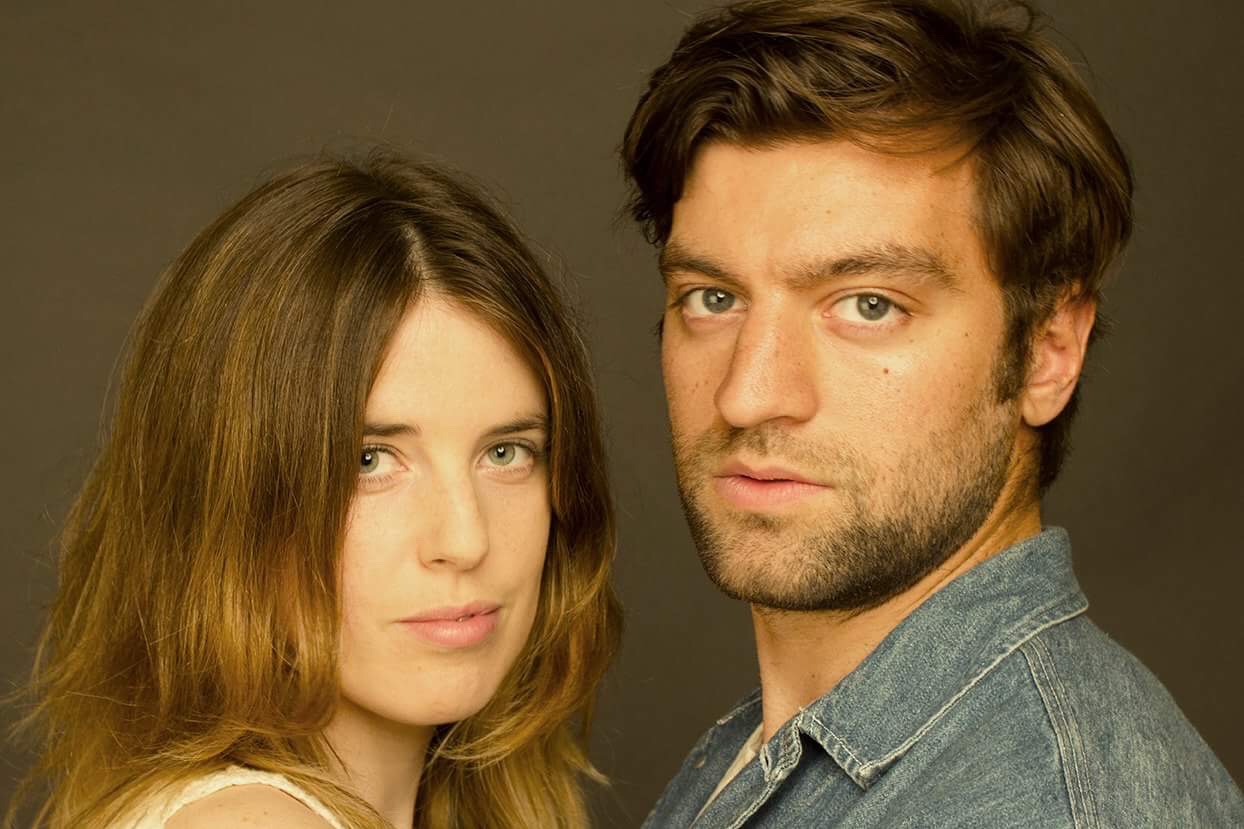 Will and Liza 
Will is a personal trainer and musician and Liza is a doctor and musician. They both share a passion for fitness, health and music combining their creative strengths in their own band where they perform anything from rock to free jazz. They have been together for a year and share their home with three cats.
In what ways do you compliment or help each other in what you do?
Will: Liza is very supportive and encouraging, but also isn't scared to say it how it is, and both can be really helpful. I'm definitely someone that needs to feel confident to be creative or to make the next step, and Liza is amazing for supporting me through everything I do.
Liza: Will is amazing at planning healthy meals; I tend to be very focused when I'm working or training and I'm definitely more of a functional eater! He's brilliant at making me feel totally relaxed and pampered at the end of the day.
What's the best and worst thing about working together?
Will: Sharing experiences together is fantastic. It's amazing to have a feeling of strength and support in the relationship, and to work with someone who truly believes in you. Liza is so incredibly talented, she's made me a much better musician. Our only downside for me is we can both be late, and disorganised, and that can typically clash on the day the other is actually punctual and organised! However we're good in that disagreements will last minutes, rather than hours which makes me feel very safe to express an opinion.
Liza: The best thing is playing music with my favourite person in the whole world! It's great to be able to share so many things we love. However admin is our joint pet hate and we can be good at distracting each other from the nitty gritty with song ideas or cool new workouts.
What daily rituals keep you healthy and energised?
Will: I think a good breakfast is important, if I get hungry then I struggle to avoid the chocolate! Lots of water, stretching, and having some time to read or play guitar helps me to disconnect from all of life stresses.
Liza: Cat time is number one.. that and a cup of soothing herbal tea and some yoga. I find a few sunrise salutations great to relax, especially when the cats join in!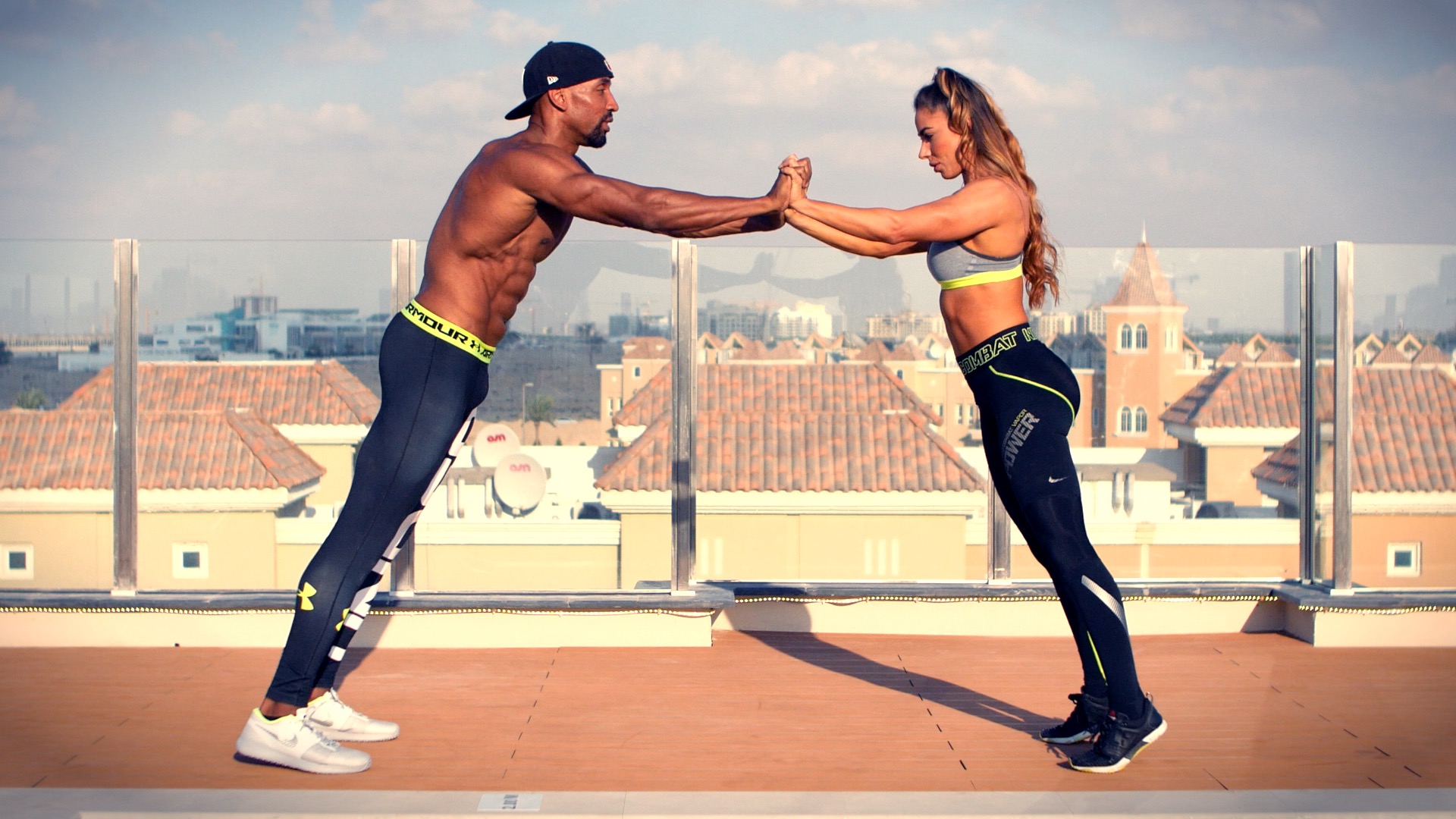 Ben Outtara and Dina Taji Al Fouraki
Ben is a filmmaker, rapper poet and motivational speaker. Dina is a transformation coach who transforms her clients bodies and lifestyles, through fitness, make-up and styling. She also has a women's empowerment group called D.X.B W.I.N. They are both passionate about fitness and personal development.
Whats your top tip for staying motivated?
Ben: Visualize your goals in advance, print them out, write down what you want and why, then put them where you can see them daily. We only feel down when we forget the vision, the purpose and we need that as a constant reminder. My mantra is you are one action away from changing your life for ever. You just don't know which one, so you better take massive action as often as you can and keep doing it.
Dina: Always ask yourself the big WHY , why are you doing what you are doing . Stay in touch with your vision and constantly find ways to remind yourself of your vision . I always envision myself in 10 , 20 or 30 years and as well as 1 year and remind myself there is so much you can do in 1 year if you really dedicate yourself and take the steps that you need to help get you there .
In what ways do you compliment or help each other in what you do?
Dina: Ben is my number 1 supporter and motivator. He never fails to be there for me and always strives to help me in any project that I'm working on. His constant attention and positive thinking encouraged me to follow my dreams and actually do what I love. He is full of so much knowledge and always continues to educate himself everyday and that really inspired me to always learn as much as I can and to focus on progressing in every area of my life . We always have our brainstorm sessions sharing everything that we learn, with each other .
Ben: Dina is such an energy bomb and positive force of nature, we are truly a team. I never miss any of her big days and she never misses mine. She helped me in my film projects on set up at 4 am like a soldier and morally supports me everyday to push through when I have moments of self doubt. No matter how much you know about motivation and positive thinking, everyone has those days and I am not ashamed to show my vulnerability and be open to the one person I trust more than anyone in the world.
How do you like to spend your downtime?
Ben: Downtime what is that? I'm just kidding, we are both in a really transitional phase of our lives and have big goals so we try to work on them as much as possible. I believe more in work life integration than work life balance, so as long as I can chill with Dina a couple hours a day, we go out to eat, or to the beach or just watch a movie in bed as long as I am with her it's like a mini vacation.
Dina: Honestly it doesn't matter what we do as long as we are together. I know I'm all lovey dovey but its the truth! There have been many times where we just sit at home on our couch about to go out and end up talking and laughing, hours go by and were like oh snap we didn't go out and now its midnight but what we enjoy is eating some good food, hanging by the beach or doing something new and adventurous.
Fran and Fenton
Founders of Native Highs a healthy lifestyle brand. Fenton is a Reiki Master, Holistic Masseur, Landscape Gardener and Artist. Fran is a textiles artist and the buyer and curator for Native Highs.
What inspired you to start a business together?
Fran: I follow a lot of couples on Instagram who live and work together following a simple healthy life in dream locations. I wanted that for us.
Fenton: I trusted her implicitly.
What are the best and worst things about working together?
Fran: The best is that we can follow our dream together around the world. The worst is if work is super busy we can forget our individual strengths and weaknesses and try to do it all which doesn't end well.
Fenton: The best is feeling constantly inspired, the worst is when the pressures of business can infiltrate our private life.
What have you learned from working together?
Fran: He is the most incredibly talented human, who has the best ideas, and I have learnt that he needs me to kick start these ideas and not let him second guess himself.
Fenton: To focus on enjoying it.
Interviews conducted by Julia Cameron