When it comes to being healthy, fitness and nutrition go hand in hand. Whilst the latest fad diet or exercise regime might preach otherwise, we're here to tell you that you really can't have one without the other, especially when optimal health and fitness is what you're striving towards! Whilst it may seem counter-productive to eat straight after your workout, doing so is absolutely essential. Food is your body's fuel needed after a workout to build and repair your muscles, broken down from exercise exertion. It is this breaking down and building up process that is what leads to stronger muscles and a leaner bod, so whatever you do, don't skimp on the after exercise refuel! With this in mind, we thought we'd give you a little insight into what we eat post-workout to really reap the most out of our sweat sessions.
Almond butter & Banana on oatcakes: When fuelling up post workout, combining adequate protein with carbohydrates is key! For a quick and easy way to get in all the right macros to help repair those worn out muscles, a quick and easy snack of almond butter and banana on a few oatcakes will do the trick! Try out this sugar free almond butter recipe for the homemade version we always have on hand.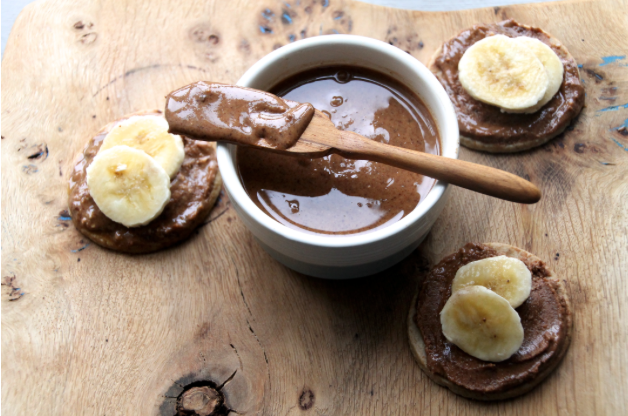 Energy Balls: We always keep a fresh stash of energy balls in our gym bags (also desk drawers, handbags, anywhere really!) as they truly are the perfect bite sized snack to reach for when making something more substantial is out of the question. The combo of nuts and dried fruit provides a quick burst of energy which will stay with you until your next meal, thanks to the addition of protein rich nuts which steady out blood sugar levels that fruit on its own would raise too quickly. Our faves? These Superfood Chocolate Energy Balls or these Chocolate and Coconut Energy Balls.
Coconut chia seed pudding: If you're a before breakfast exerciser or tend to crave something more substantial post workout, then this super energising Coconut Chia Seed Pudding is for you. As easy as grabbing from the fridge, we like to make up a serving the night before to dig into the next day hassle free. Full of healthy fats and plant based protein guaranteed to keep you fuller for longer, try this after your next early morning workout and feel the difference!
Pea puree & an egg on a brown rice cake: For our savoury snacking lovers out there, this is the post-workout power snack for you. Rich in protein, carbs and with the addition of some green goodness, you really can't get much better than this when it comes to post-workout nourishment. Simply spread a brown rice cake with the pea puree featured in this recipe, top with a fried egg and you're set! For our plant-based Hip & Healthies out there, replace the egg with a few slices of tempeh lightly sautéed in tamari for a vegan version we love.
Power smoothie: Last but not least, this power smoothie is undoubtedly true to its namesake. Combining potassium and carbohydrate rich banana with energy restoring dates, joint-loving calcium rich chia seeds, protein rich cashew nuts and blood sugar regulating cinnamon, you can't go wrong with this post-workout power snack! Substantial enough to be enjoyed as breakfast alone, we find this smoothie a great in between lunch and dinner energizer to ward of the not-so-healthy late afternoon munchies. Get the recipe here.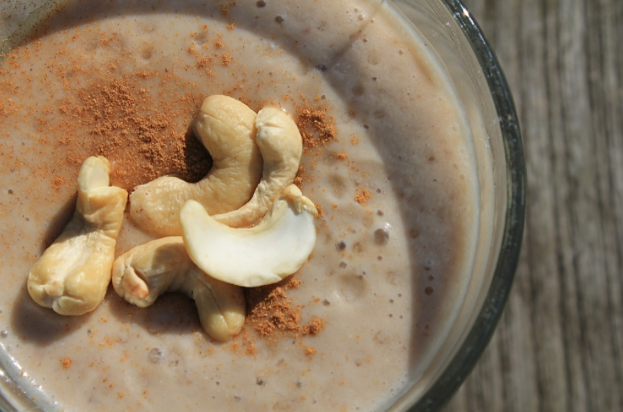 Words by Zsa Zsa Vella
---
More: Why Women Should Lift Weights | The Activewear Trends You Need To Know
---