Living in the city can be seriously tough on your skin. Not only do we have to worry about the sun's UV rays, but thanks to modern day life, air pollution has become just as detrimental our dermis. Apart from leaving the skin feeling grimy, a day out in the city can actually be quite damaging to your skin's natural barrier. Exposure to fumes, dust-filled air, smoke and smog can really impact the look of your skin as it sticks to the surface causing dryness, sensitivity and redness. Worst of all is that if left untreated these pesky pollutants are absorbed by the skin producing free radicals and inflammation which can then lead to premature ageing! Help to defend your skin against airborne enemies with these super products developed by 5 brands on a mission to fight pollution!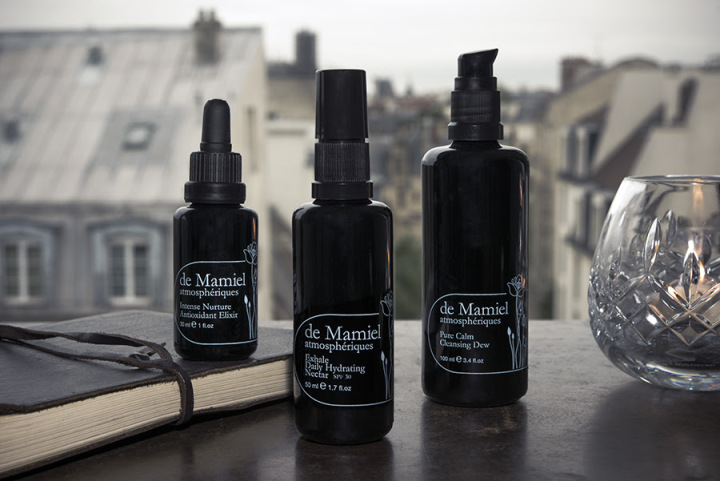 De Mamiel's Atmosphériques Range
A range focussed on pollution-proof skincare, De Mamiel's Atmosphériques range has been extensively researched in order to bring you the most innovative products around. Whether you choose the Cleansing Dew, Intense Exilir or Daily Hydrating Nectar with SPF 30, you can rest assured that each one will repair and protect your skin from everyday environmental stressors. Utilising nature's most incredible ingredients, every product in this range is packed full of potent antioxidants, nutrients and essential oils. These work to calm inflammation and repair damage caused by pollution as well as strengthening our skin's natural barrier. Expect a youthful dewy look thanks to the formula's ability to intensely hydrate and boost skin cells.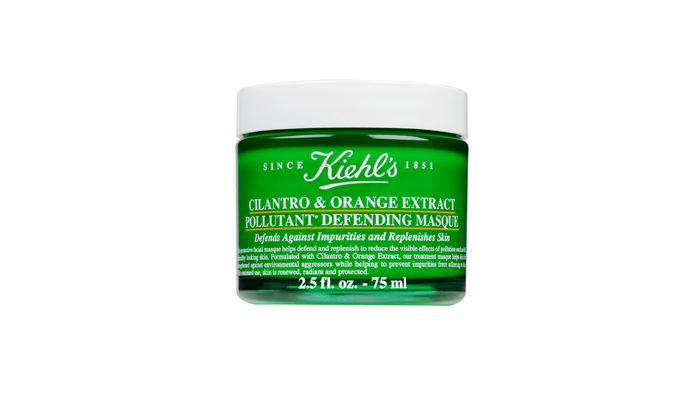 Kiehl's Cilantro & Orange Extract Pollutant Defending Masque
Creating a natural solution to a man-made problem, Kiehl's Cilantro & Orange Extract Pollutant Defending Masque is an innovative skincare treatment that replenishes, prevents and defends the skin. Kiehl's have done extensive research in order to discover the best that nature has to offer when it comes to protecting our skin. Combing powerful ingredients – Vitamin E, cilantro seed oil and orange extract – they have created three essential levels of protection and treatment against the damaging effects of pollution. Intended primarily for nighttime use, the masque works by blocking damage and strengthening the skin, but can be used in the morning prior to extreme exposure to help resist pollution.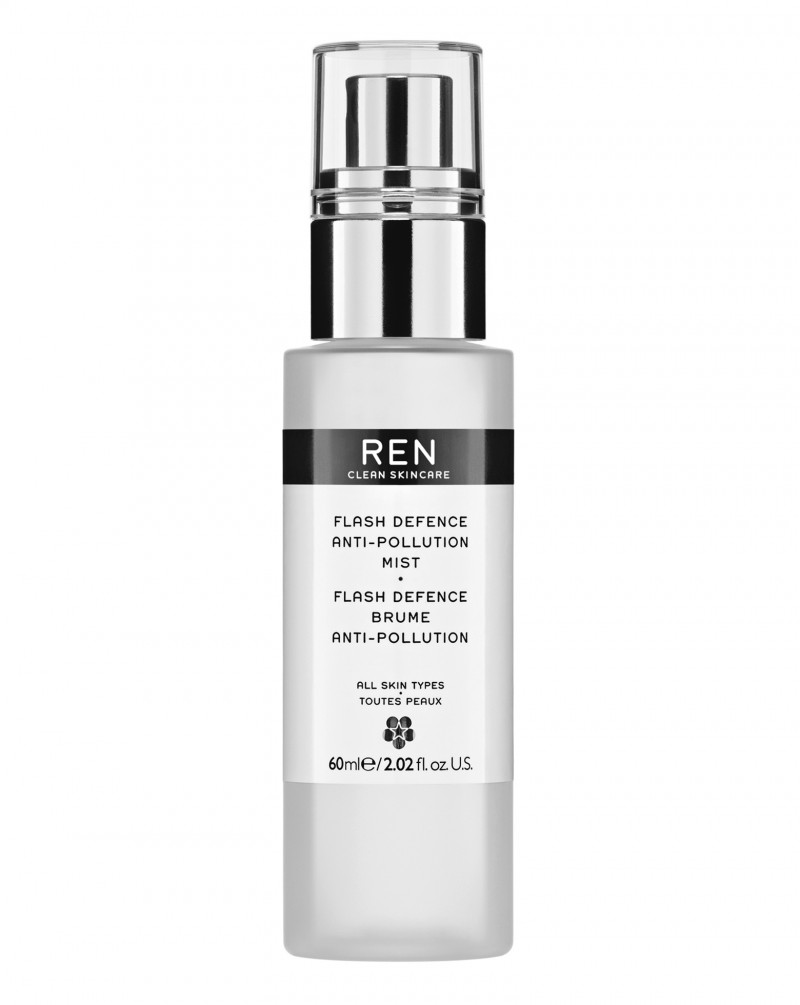 REN Flash Defence Anti-Pollution Mist
It seems like REN have all the solutions when it comes to our skin. This fine facial mist is composed of bio extracts which work to protect the skin from everyday pollutants, boost its antioxidant capacity and promote cell longevity. Acting as armour for your face, the mist works instantly to shield your skin from harmful free radicals and environmental pollution encountered in day-to-day life. The formula is invisible and non-sticky which means you can top up over your make up and moisturiser throughout the day.
Origins Mega-Mushroom Skin Relief Micellar Cleanser
Sensitive skin can rejoice in the fact that this cleanser is alcohol and soap free with no need to rinse off after use. Taking away dirt, make up and pollutants your skin will be left feeling silky soft and completely clean. Its creator, Dr Andrew Weil, is a strong believer in the power of the mushroom to soothe skin and reduce damage. Working in unison with an antioxidant rich fermented berry blend, the formula soothes irritated pollutant-exposed skin and helps to shield it from any further damage.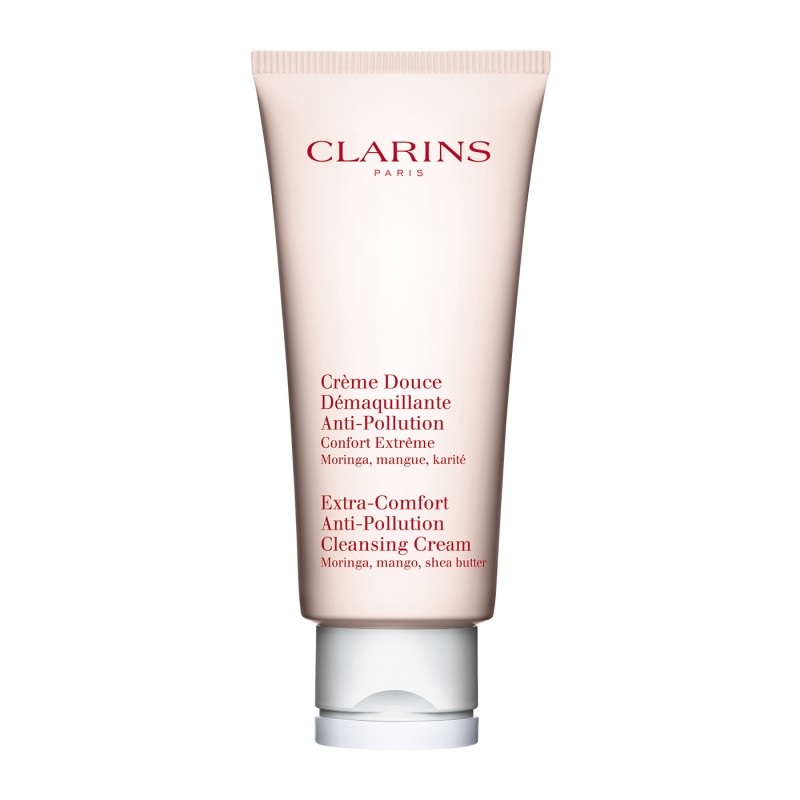 Clarins Anti-Pollution Creams
Claris's have been incorporating anti-pollution formulas into their range of products since 1991. Specifically designed for skin that's challenged by everyday external aggressors caused by pollution, you can be sure your skin is well protected by using either the Extra-Comfort Anti-Pollution Cleansing Cream or the UV Plus Day Screen SPF 50. Both products are plant based, but each boast a unique ingredient to make them extra effective. The cleansing cream utilises moringa seed to eliminate all traces of pollution by acting as a barrier against toxic particles and impurities. Whilst the day screen incorporates organic Alpine sanicle extract which helps to protect the skin by enhancing its natural defences against the effect of harmful pollutants and UV rays.
words by Beth Windsor