Remembering to take your boarding pass, passport, phone, change your money into the correct currency and arrive at the airport on time is a task in itself. Looking chic and feeling comfortable on top of all of that is a mission! In aid of our "Rest Week" in partnership with Luxe + Hardy, we're sharing our top tips and must-have plane essentials to take the heat off and make it effortless for you to travel in comfort and style.
No one wants to take their seat on a flight and realise their outfit is totally uncomfortable, tight and itchy. We know how hard it can be to strike the perfect balance between feeling comfortable and looking chic, but with Luxe + Hardy's new range of rest wear you can do just that. Whether you're hopping on a plane to Europe or flying all the way down under, Luxe and Hardy will help you step off the plane feeling rested and looking chic.
Best for long-haul: Reset Jumper and Reset Sweatpants
Totally switch off on board in this luxury loungewear set, perfect for long-haul and overnight flights. Even those of you who struggle to fall asleep on board will feel zen wearing this set. You can either opt for their dusty blue ribbed merino wool jumper, plain or hand embroidered with 'evening wear', or alternatively opt for the grey merino wool knit jumper, either plain or embroidered with 'shhhhh'. Whichever combination you opt for, rest assured you'll look and feel amazing. Shop here.
Best for short haul: The classic oversized tee with mom jeans
If you're after a look that will take you straight from the plane to lunch or cocktails, the classic oversized tee is what you need. Pair with your favourite mom jeans and be ready to hit the ground running when you touch down, or team with sleep set striped sleep pants to reach new levels of comfort. Shop here.
WHAT TO HAVE ON BOARD & BEYOND
Headphones
Worried about being kept up by crying babies or the guy making swift use of a sick bag in the row behind you? Bose QuietComfort 35 Headphones are what you need. Best thing is: they're wireless so you can listen to your music and use your portable charger at the same time! Alternatively, check out Beats Solo3 Wireless in Silver to go perfectly with your Luxe and Hardy loungewear. Team with an eye mask for the ultimate 'do not disturb' effect (maybe Luxe and Hardy will have eye masks by then?)
S'well Bottle
Want to travel and reduce your plastic consumption? Save your pennies for holiday shopping rather than buying overpriced plastic bottled water- keeps water cool 24 hours- so unless you're flying to Australia and back in one day: S'well have got you covered.
Travel-size "Glow" Supplement
Want to shift that jet-lagged, bags under the eye look AND keep your nutrition and gut health on point whilst you're travelling? Then you need The Glow Travel box: 5 serves- 24 certified organic and bio-fermented skin-loving superfoods: glowing skin, beautiful hair, skin and nails from the inside out.
Snacks and more snacks!
Making your own snacks ahead of time is a brilliant way of saving money at the airport whilst ensuring you're getting something healthy in you, because plane food or convenience food isn't going to make you feel your best. There are tons of recipes in our Recipe Corner but the favourites we always go back to are Almond Caramel Popcorn Clusters and Choc-Nut Energy Bites! If you've run out of time and only have the option of dashing out to pick up some ready-to-go snacks, Deliciously Ella's energy balls are always a winner (stocked in Tesco, Waitrose, Planet Organic, Wholefoods) or failing that, good old hummus and oatcakes never fail to satisfy us!
de Mamiel Rosey Lip Balm
Cracked lips are not the one and when you stuck on a plane with recycled air on full blast, you're going to need a product that will soothe and rehydrate your lips. Our go-to is de Mamiel's Rosey Lip Balm which is comforting, plumping, silky and made of luxurious plant oils to add a subtle, barely-there shine.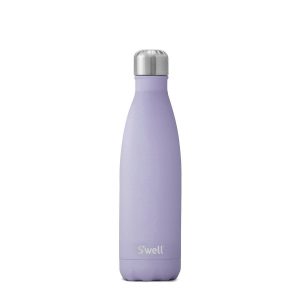 S'well Bottle | £35
Deliciously Ella Energy Balls | £1.99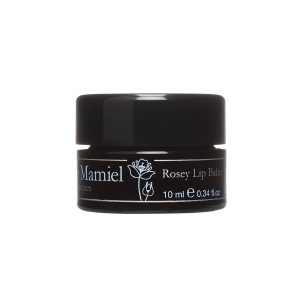 de Mamiel Rosey Lip Balm | £13.50