Are you in the business of wellbeing? Read on to find out why the best wellness businesses use MINDBODY software to power them to the top.
Whether you're a fully-fledged CEO or a budding entrepreneur on the cusp of launching a wellness business, there's one company you need to have on your radar if you want to maximise exposure and get your dream clients walking through your door. The best decision you could make for your business is joining MINDBODY's global family of clients connecting the world to wellness. If like us, you're always booking new fitness classes and your monthly massage after pay-day, then you're probably already familiar with MINDBODY as a client. But today, we want to share how wellness business owners can grow their brand and increase revenue with the MINDBODY software.
Whatever your business goals, MINDBODY can help you achieve them with business management software including marketing, booking and point-of-sale. MINDBODY's online booking software gives your clients the opportunity to book their next visit wherever and whenever it's most convenient for them. Their branded web and app tools let your customers view your MINDBODY schedule, book and pay directly on your website on any device. Your business is about people, MINDBODY Marketing attracts and engages more of them for you. More exposure + more customers = more ways to grow your revenue and reach your goals.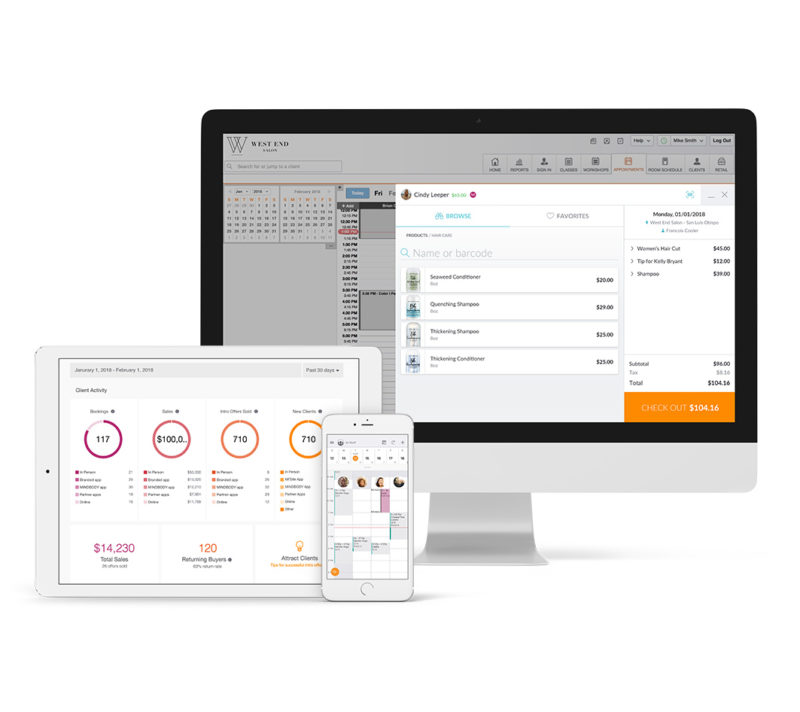 Available free on iPhone and Android, the MINDBODY app is designed specifically for your clients. The app will make it even easier for them to manage their schedules, check their payment history, and even book directly from their phones. Today, the MINDBODY app brings on average +10,500 new customers each month to its customers in the UK, something we think you should get in on!
If you need advice on how to get started, MINDBODY One is an incredible community filled with thousands of other MINDBODY customers and MINDBODY certified consultants with tons of valuable resources to help support wellness business growth. It's a free community created to enable small business owners to get answers to questions that a typical Google search won't reveal. With location-specific content and contacts, monthly virtual meet-ups, there is no easier way to learn from industry-leading business owners. Starting a wellness business doesn't have to be daunting. With 24/7 support, these guys have the expertise and knowledge to get your business flourishing. 
Take the next step on your business journey and request a demo to see for yourself why 58,000 business owners around the world & 2,600 wellness business owners in the UK trust MINDBODY.
Book a business consultation here
Our favourite studios…