Earlier on in September, we spoke about our nifty tricks for faking the summer glow this autumn and basically how to make everyone believe you go on endless holidays! We discussed the importance of hydration, upping your nutrient intake by pimping your green smoothies and our (not-so-secret) topical wonders, all recommended for making you glow from the inside out.
However, an important add-on to all those handy tips is a solid autumn skincare routine. With the heating on high and lip-cracking winds to contend with, our skin can take a beating as we step into the cooler months of the year. Sensitivity is enhanced, redness becomes more prominent and dryness rears its ugly head too… not a winning combination for glowing skin! Autumn is the perfect season to turn your attention to calming, soothing, protective and natural products that work in harmony with your skin.
Enter Mandy Oxley-Swan. Queen of all things skin and Head Facial Therapist for natural skincare brand, Balance Me. Founded by British sisters, Rebecca and Clare, Balance Me was born out of a desire to create an innovative, results-focused, hi-tech skincare brand minus the artificial, chemical-laden ingredients found in many skincare products in today's world. Holistically designed for all skin types (particularly sensitive), Balance Me allows anyone and everyone to create a simple, nourishing skincare routine to tackle those tricky obstacles one faces when entering a new season. The unquestionable Mandy has shared her autumn skincare checklist for beautiful, harmonious skin this season.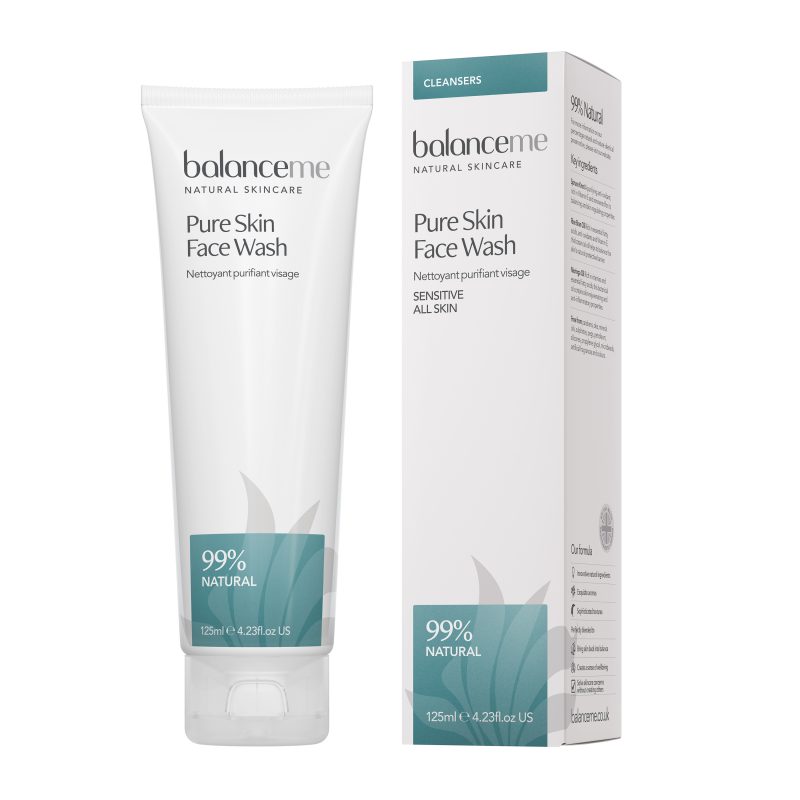 PURE SKIN FACE WASH
Any skincare routine should start with a cleanser, the non-stripping variety! Balance Me's Pure Skin Face Wash is gentle and soothing (crucial in a cleanser) but also has the brilliant ability to buff away make-up and daily grime to reveal a clean canvas to layer the rest of your skincare routine.
Mandy says… "Good skin starts with proper cleansing so I cleanse first with Pure Skin Wash. it's quick and easy to use- especially if you're time pressed in the morning.  You can use it in the shower or sink! I love its zingy smell and as it's sulphate free it doesn't strip my skin – it leaves it refreshed and receptive for the next layer of product."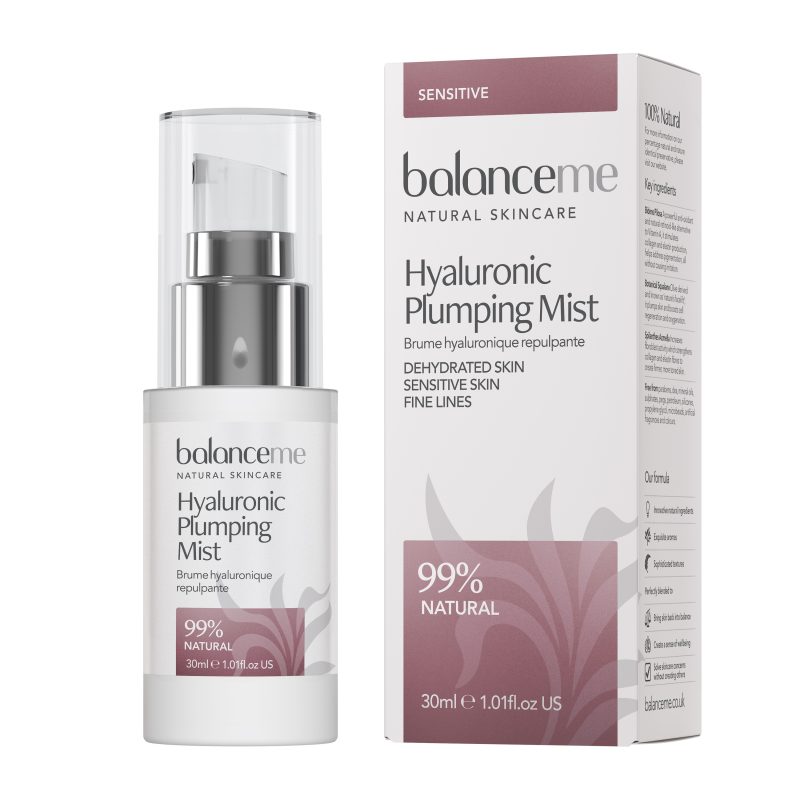 HYALURONIC PLUMPING MIST
Following the cleansing step comes a gorgeously hydrating product, new to the Balance Me range. Their Hyaluronic Plumping Mist revitalises and refreshes your complexion with the rebalancing combination of hyaluronic acid and pineapple and chamomile oils. Just a couple of sprits after cleansing is all you need!
Mandy says… "I just love the newest Balance Me product- the Hyaluronic Plumping Mist- this can be used whenever needed. After a workout, a day in the sun or just a busy day in the office. It utilises the best grade Hyaluronic Acid to boost the skins hydration levels and plump the skin. Keep in the fridge for a shot of coolness."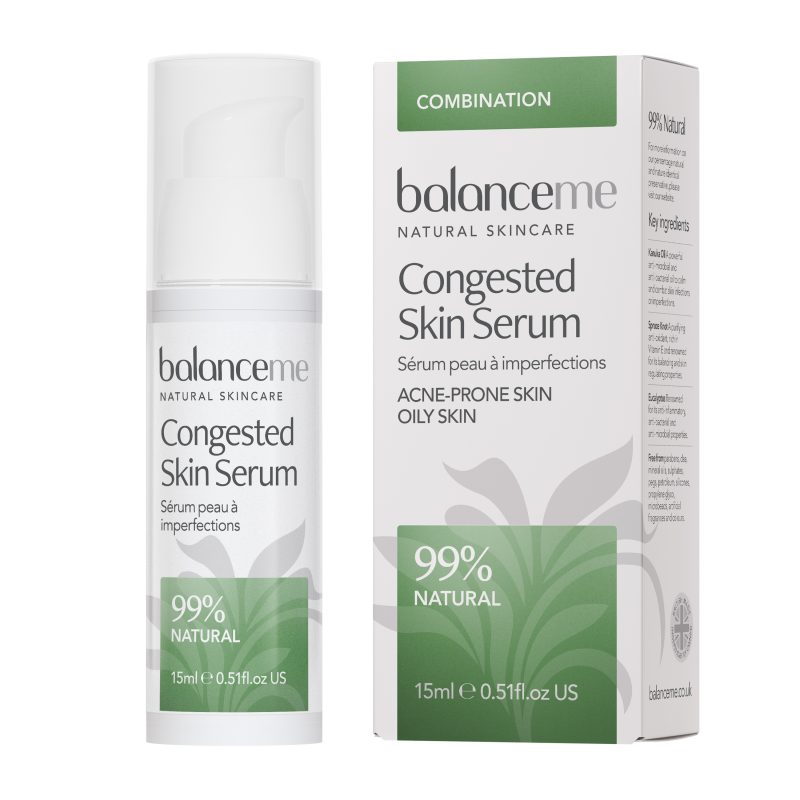 CONGESTED SKIN SERUM
Bye bye blemishes and breakouts! Balance Me's Congested Skin Serum is a smart choice if you need a non-greasy, bacteria-fighting formula to control those unwanted visitors on your face. May chang (anti-bacterial warrior), eucalyptus, roman chamomile and aloe vera are the hero ingredients in this product. 
Mandy says… "The Congested Skin serum can be used whenever needed. The spruce knot and eucalyptus both purify and calm inflammation on the skin. You can use as an " on the spot" treatment or apply to an oily T- zone to mattify the skin. "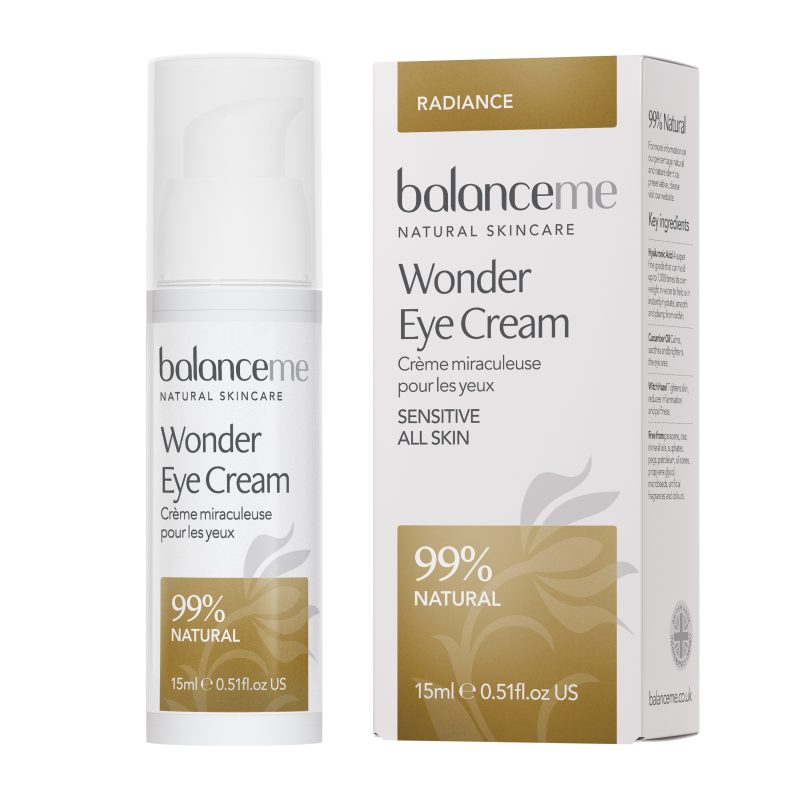 WONDER EYE CREAM
Your eyes provide the most obvious tell-tale signs of, aging, dehydration and tiredness so it's key to get a product that targets 3-in-1 and, at the same time, brightens and protects. Balance Me's Wonder Eye Cream is your secret weapon that doubles up as a great base under makeup… no caking of creasing here!
Mandy says… "I use the Wonder Eye Cream both morning and night. It's triple action of soothing, hydrating and and brightening works wonders on any dark circles or puffiness. A handbag essential."
RADIANCE FACE OIL
Suffering from a bad bout of pigmentation after the summer hols? This Radiance Face Oil will be your BFF throughout the autumn months. As well as being ideal for uneven skin, this oil works wonders for dehydrated skin and general lack lustre complexions. It's a bathroom essential for sure!
Mandy says… "At night I like to treat my skin to a mini massage with the Radiance Face Oil. I use this instead of a moisturiser at night- as when I wake up my skin looks plumped and radiant. The yarrow and benzoin work on uneven skin tone and on dullness. It's a miracle worker for me."
We caught up with Claire and Rebecca Hopkins, sisters and founders of Balance Me…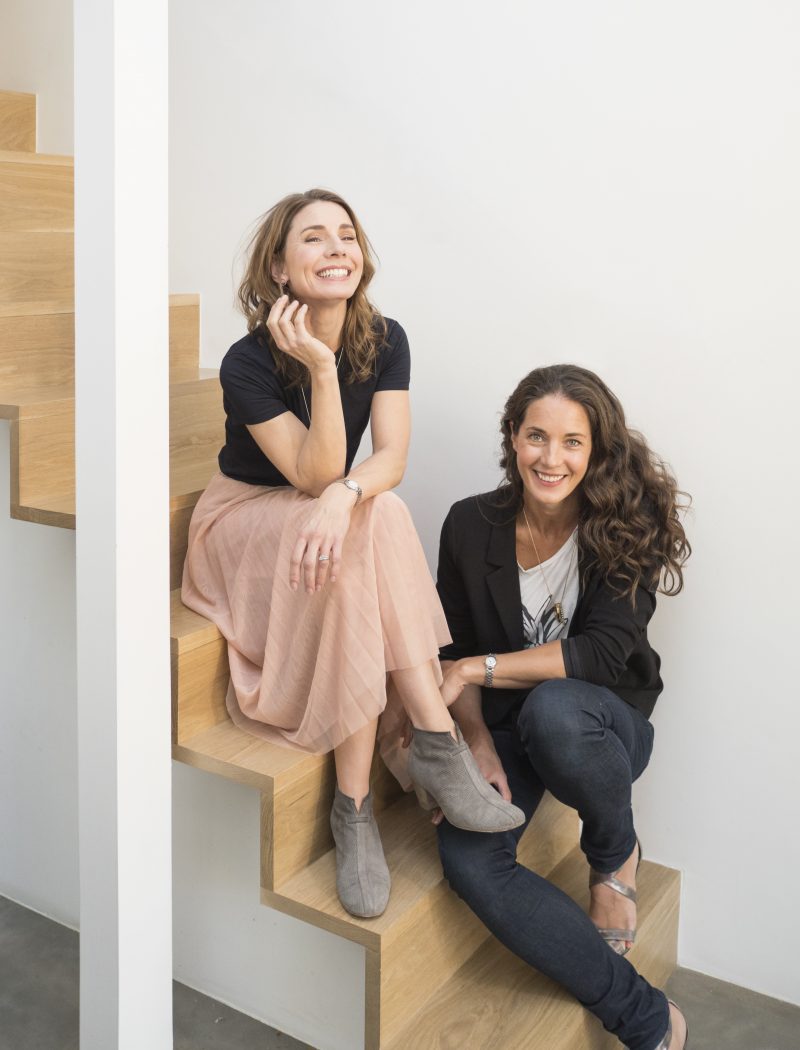 What inspired you both to create Balance Me?
We wanted to create a natural brand with solutions-driven skincare that worked for ourselves and our families and to share this with everyone else. We both had worked in high-powered corporate jobs, then retrained in yoga and reflexology respectively. Balance Me allowed us to use our knowledge and experience of the skincare and wellness industry as well as fill a gap in the market at the time for credible natural skincare that delivered real results.
You combine highly active natural ingredients with science innovation – how do you approach designing a new product?
First of all we explore what our customers really need and want, we don't believe in fads or making unnecessary products to over-complicate things. Thanks to the advances in natural skincare science we can harness the power of cutting-edge and powerful natural ingredients. In our newest product, our Hyaluronic Plumping Mist we use a natural form of Hyaluronic Acid, which has a much lower molecular weight than most HA's, and so can penetrate deeply into the skin and deliver hydration to all layers. Our brand is aromatherapy-inspired and each fragrance is blend for its aroma, skin benefits and mood-boosting properties. Clare studied aromatherapy and blended our very first product, our Super Toning Body Oil at the kitchen table in 2005. Today we work with an extremely talented natural 'nose' (perfumer) who has captured the very essence of Balance Me in each and every one of our blends.
The cosmetic industry can be anything but transparent – is maintaining an authentic brand important to you both?
Without a doubt. We state the % natural on all of our products, and are very proud of this. Our 100% natural oils and balms are preserved with Vitamin E. For anything that isn't 100% natural we preserve the product with an Ecocert approved complex.
Do you have one skin care staple you could not live without?
Rebecca: Cleanse and Smooth Face Balm is my desert island product. It contains gently polishing oatmeal to ensure a five minute facial massage as well as removing all traces of the day's make-up.
Clare: Wonder Eye Cream is my daily must. I have used eye creams from a very young age and was very exacting in the product brief for our Wonder Eye Cream. It contains super plumping Hyaluronic Acid which delivers such intense hydration. The cucumber and witch hazel combination cools, de-puffs and is the only eye cream that doesn't irritate my sensitive eyes.
In what way do you create 'balance' in your everyday lives?
We ensure we balance work and 'me' time with our family and friends. We called the brand 'Balance Me' for a reason. We are very good at juggling and have a great team in place to support us. We couldn't do it without them. We both also drive scooters around town which helps ensure we can get from A to B without too much stress!
Alongside feeding your skin with natural ingredients, how else do you nourish your bodies?
You've heard it before, but keeping hydrated is our number one rule when it comes to nourishing your body. We keep a jug full of water on our desk so we can keep track of how much we are drinking throughout the day. Allowing your mind and body to switch off and take time for you is just as important. Whether its yoga or a long bath, 'me' time and sufficient sleep are key for us both.
Cultivating beauty from the inside is equally important as what you use on the outside, what are a few your kitchen staples for glowing skin?
Healthy fats are a must. We love avocado, and nuts are great for snacking on too. These foods contain essential fatty acids which gives skin that plump, youthful look. Lots of fresh fruit and veg is an obvious must, and we love beans and pluses for the protein your skin needs to repair and rebuild itself.
What are the upcoming plans for Balance Me?
We have just launched our new Hyaluronic Plumping Mist, a multi-use product that gives an instant shot of soothing hydration. We have lots more exciting new products in development for 2018, so watch this space. We are soon to be launching with another major grocery partner. We appreciate how busy everyone is in today's fast-paced world and retailing skincare alongside food and drink allows our natural, results-focused skincare to be more readily available to a wider audience.
Finally, if you could give your younger self one piece of advice about skin care, what would it be?
Cleanse! When we are young we are so 'on-the-go', always in a hurry. The skin needs to rest and rejuvenate itself over night and it needs to be clean. No matter what your age or skin type, we all need to cleanse! You'll reap the benefits in later life.
To find out more about Balance Me, head to their website here!
words by Molly Jennings