This month sees the return of Organic September – The Soil Association's annual campaign dedicated to organic food and farming. Here, Carole Bamford, founder of Daylesford, shares her insights on why she chooses organic and why our choices as consumers are more important than ever.
There is an old saying which I love: 'the earth is not a gift from our parents. We are only borrowing it from our children'. My personal journey with organic started over 35 years ago with two chance incidents that resonate with this philosophy and inspired my lifelong dedication to wellbeing.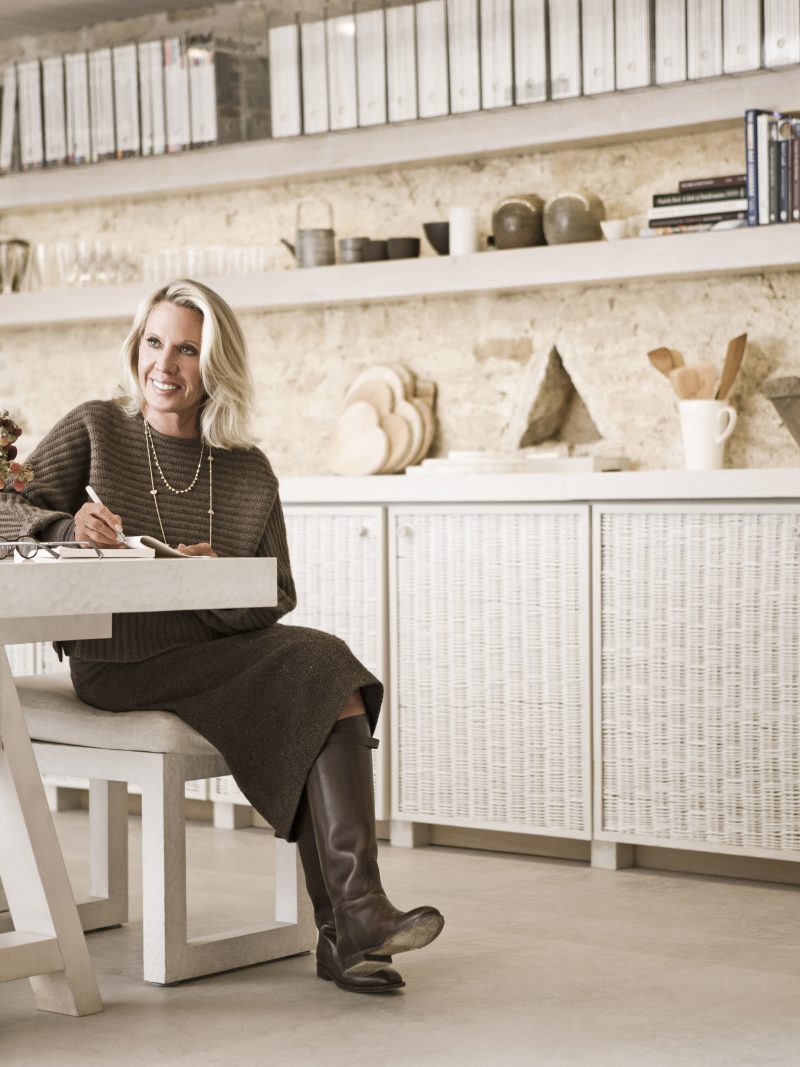 I was a new mother walking in the garden with my eldest child, Alice, who was only 6 months old. We went to look at some roses I had planted a few days before and found they were wilting. It turned out they were spraying Roundup, a powerful herbicide, on the nearby farm and the toxins had carried in the air from the fields and affected the roses. As a new mother, I was horrified. That was the beginning of thinking that we couldn't carry on farming as we were.
A little later, I visited an agricultural show where the Soil Association had a tent. What they had to say just seemed to make perfect sense; it seemed so simple and obvious that it was all about the soil.
Everything starts from the soil, nurturing it, preserving the micro-organisms. Without healthy soil, you don't have healthy plants. Without healthy plants, you don't have healthy animals. We need to farm for the better before we ruin the soil and the environment with chemicals for future generations.
Daylesford is an organic farm in the Cotswolds that is certified by the Soil Association, which means we use no artificial additives or preservatives, no routine use of antibiotics, no GM ingredients, fewer pesticides and our truly free-range animals enjoy unparalleled high welfare conditions.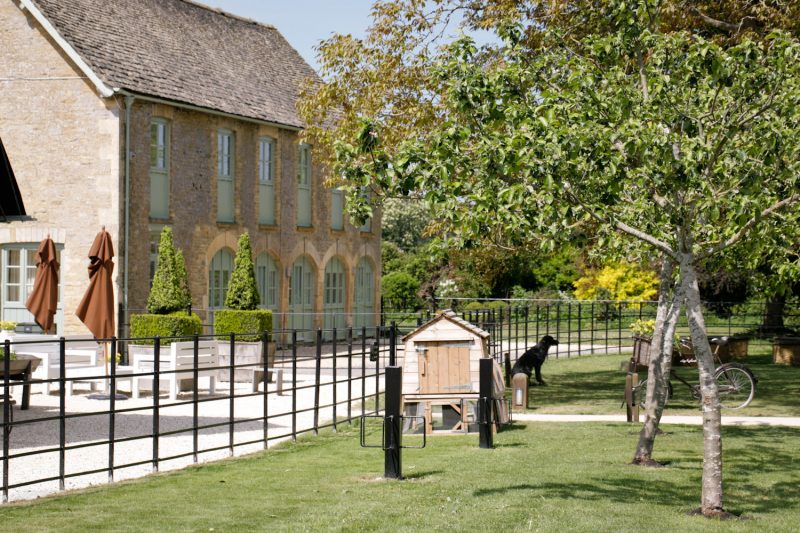 We are proud to exceed the Soil Association standards at every step. We do our utmost to ensure the wellbeing of our animals and protect the land, creating wonderful habitats to encourage our native wildlife and endangered species, and we are devoted to the health of our bees – nature's essential pollinators who are vital to life as we know it.
In our farmshops and cafes in London and the Cotswolds, we produce, sell and serve fresh seasonal food using the best organic produce available throughout the year.
Never before has it been so important to know the story about where your food comes from and how it is produced. For me, choosing organic means eating food that is grown slowly, as nature intended, in tune with the natural rhythms of the seasons, and therefore tastes how it should, full of flavour. Choosing organic means you know where your food originated. These choices do not just benefit our own wellbeing, but also the good of our animals and the environment that surrounds us. When people eat natural, organic food, I believe they will taste and feel the difference.
In summary, organic is a chain of wellbeing that begins with healthy soil, and finishes with healthy animals and people.
For more information and facts about organic and where choices matter most, visit our website: