Keeping up with the beauty world is no easy feat, but thanks to our Best Beauty Buys roundup, you can keep your finger on the pulse of what's hot in the world of skincare, makeup, body care and beyond. For October's Best Beauty Buys, expect sensitive skin soothers, topnotch hair treatments, and the ultimate body products to indulge in, as tried and tested by our resident beauty expert, Frankie.
REN 'Bio Retinoid Youth Serum' – £62
Unless you've been living under a rock, you'll have heard all about the big beauty benefits retinol has to offer. We're talking its ability to tackle everything from ageing to acne, pigmentation to texture, and pretty much everything in between. The only problem? It can seriously aggravate sensitive skins. But that's where REN's new super serum comes in. Harnessing the powers of their very own plant-derived retinol alternative, Bidens Pilosa, it's also packed with ceramides and niacinamide to work some major magic in just seven days. Firmer, plumper, smoother skin, more even tone, reduced signs of ageing and pigmentation, and increased elasticity included. All whilst remaining cruelty-free, vegan, and safe for sensitive skins.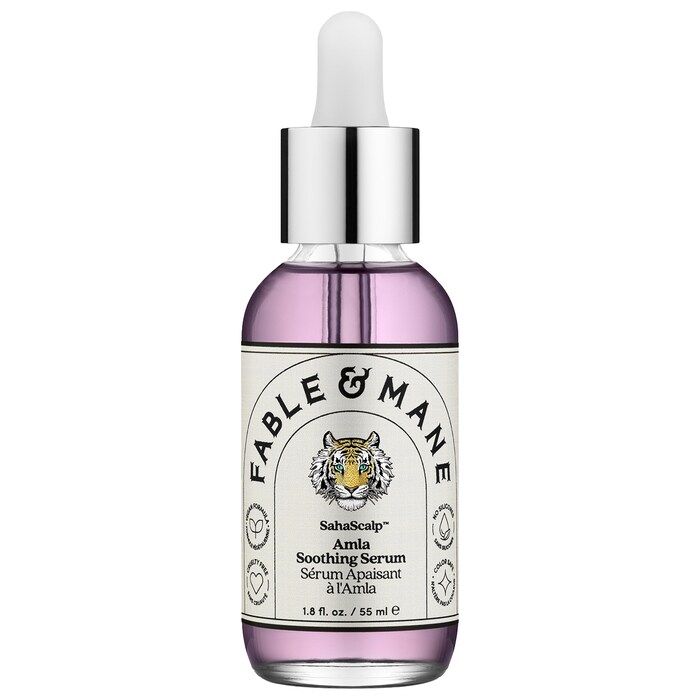 Fable & Mane 'SahaScalp Amla Soothing Serum' – £29
Speaking of serums, why should our faces have all the fun? Thanks to Fable & Mane's new SahaScalp range, our heads are feeling fine and our scalps oh-so-soothed. The 'Amla Soothing Serum' combines ayurvedic principles with clean, plant-powered ingredients, and each pretty purple bottle is brimming with Amla berries – an ancient Indian superfruit that packs a serious vitamin C punch. There's also backuchi, which helps rejuvenate sensitive scalps and boosts cell regeneration, and hydrating, calming aloe extracts. Not to mention its gorgeous scent worthy of a perfume, with notes of tea rose, orange blossom, blackcurrant, and musk. We defy you not to want to rub this into your head, all day long.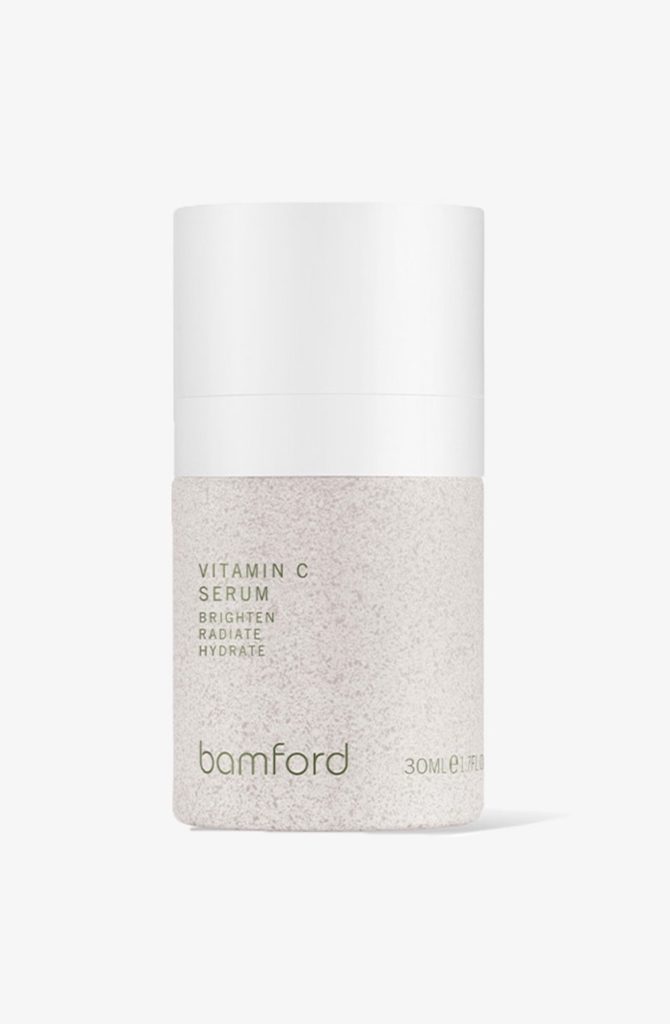 Bamford 'Vitamin C Serum' – £60
From its sustainability efforts to its plant packed formulas, Bamford's relaunched face fixers tick all the natural beauty boxes. Over 75% natural origin ingredients? Check. Powerful actives? Check. 50% less packaging that's fully recyclable? Check. Sublime scents? Check. All with spa-worthy glass packaging to boot. There's everything from a hemp and hyaluronic glow-boosting face mist to a nourishing sleep mask and decadent cleansing balm, as well as a brand new 'Vitamin C Serum' to brighten and even out skin. Using 15% vitamin C and antioxidant-rich fruit extracts, it also helps protect against free radical damage to care for your complexion every step of the way.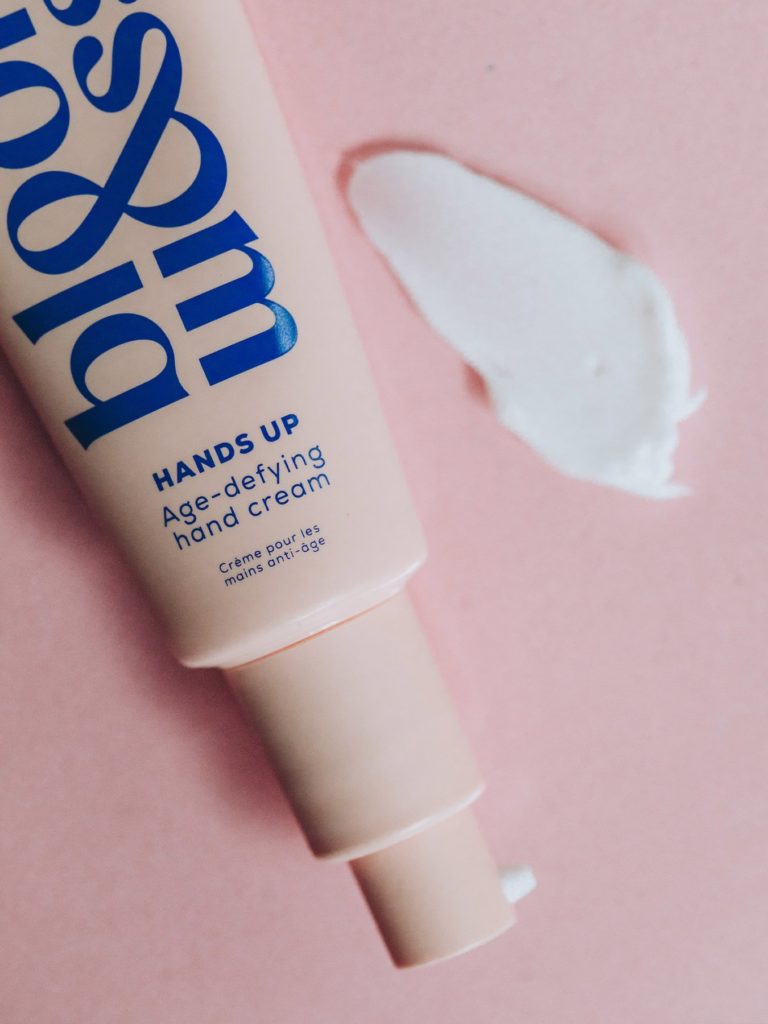 Bloom & Blossom 'Hands Up Age-Defying Hand Cream' – £18
As temperatures drop and days become darker, we're switching up our skincare routines for richer, more nourishing formulas to see our skin through the winter. Not forgetting our hands, of course, which bear the brunt of that extra wind chill and constant sanitising. That's why you'll always find one of Bloom & Blossom's new hand cream in our bags. Packed full of deeply hydrating ingredients such as niacinamide, Shea butter, and liquorice root, it loads skin with moisture (sans greasiness) and helps improve signs of skin damage and ageing. The proverbial cherry on top? Its divine bergamot, ylang-ylang, and cedarwood infused scent. Can you say hand hero?
Living Proof 'Perfect hair Day Advanced Clean Dry Shampoo' – £23
While we can't live without our cans of dry shampoo, we can't say we love that drying residue and "my hair clearly needs a wash" feeling. So, when Living Proof launched their brand new 'Perfect Hair Day Advance Clean Dry Shampoo', which not only gives locks extra oomph and sees you through between shampoos but also actually cleans your hair, we couldn't wait to get our hands on it. And yes, it's just as amazing as it sounds. Using advanced powders and finishing and conditioning agents, it soaks up sweat, oil and odour while protecting against pollution, balancing sebum levels, and caring for locks. The result? Soft, shiny strands free from gritty residue that look and feel so fresh and so clean.
Sanctuary Spa 'Body Butter' – £11
There's nothing better than a good old pamper session and well-deserved r&r, which is why we're championing Sanctuary Spa's new 'This Counts' campaign. According to their research, 94% of women in the UK feel the benefits of me-time but only 61% of us are managing to spend 17 minutes on ourselves a day, with many fearing that will decrease over the next year. Their aim? To set a realistic goal of 25 mins a day to treat yourself. Making it their mission to change the way we think about self-care, it's all about those little moments that make a big difference, from a minute of mindful breathing to five minutes massaging in a blissful body butter. Speaking of which, their decadent offering rich in Shea and cocoa butters and sweet almond and macadamia oils is just the ticket when you need a top-to-toe pick-me-up.
Bumble and Bumble Bb.Bond-Building Repair Treatment – £26
When it comes to self-care for hair, look no further than Bumble and Bumble's new lock lover. Powered by wildflower honey and a conditioning-boosting honey ferment, it treats tresses from the inside out by repairing damage deep inside the hair cuticles and building new bonds. All without parabens, phthalates, mineral oils, and formaldehyde. And whilst being cruelty-free, of course. Simply leave on for five minutes, once a week, and let it work its smoothing, strengthening, shine-enhancing magic. 
L'Occitane Immortelle Overnight Reset Serum – £90
Just when we thought we couldn't love L'Occitane's iconic 'Overnight Reset Oil-in-Serum' even more, it went and relaunched it with an amped up version of its original Immortelle flower packed formula. Now boasting 10 times more Corsican immortelle essential oil than before, it provides potent antioxidant protection while boosting circulation and micro-circulation. There's also Acmella Oleracea (a.k.a. nature's answer to Botox) to ease fine lines and wrinkles, and marjoram extracts proven to restart gene functions that lost effectiveness due to ageing and external aggressors. In a nutshell, you'll wake up with brighter, smoother, younger-looking skin, naturally. 
Messiah and Eve Body Cleanser .02 – £21
Wash away the day while getting back your glow with a body cleanser so good you'll want to use it on your face. Using topnotch ingredients you'd normally find in your favourite face wash – niacinamide, AHAs, and vitamin E included – Messiah and Eve's 'Body Cleanser .02' does it all. Gently exfoliating, improving tone, strengthening the skin's barrier, brightening, and deeply hydrating and protecting included. Just as much thought went into its scent, too, which blends essential oils and botanical notes found in the finest French fragrances. Think: bergamot, blackberry, vetiver, verbena, and a hint of spicy black pepper.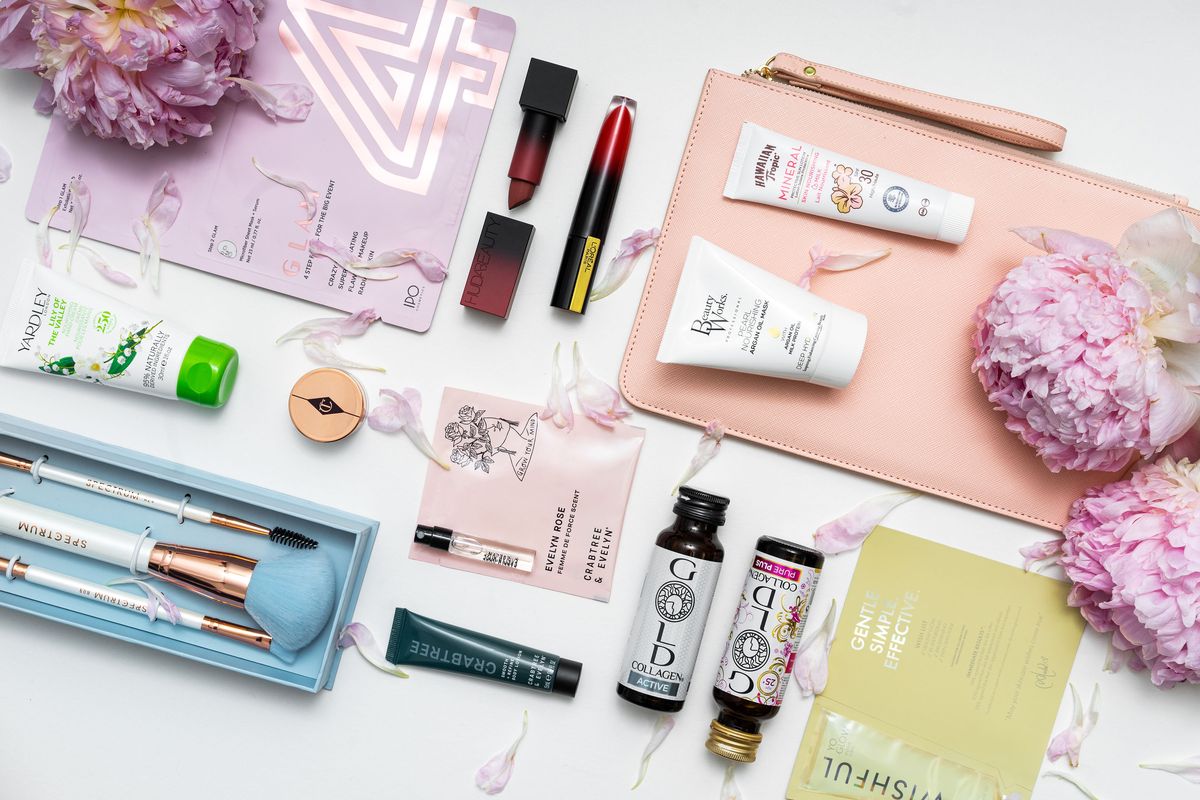 The Bridal Beauty Company 'Honeymoon Edit' – £35
What if we told you that you could get a box of beauty products worth over £150, from the likes of Charlotte Tilbury, Huda Beauty, and Crabtree & Evelyn, for just £35? Yup, it's true, all thanks to The Bridal Beauty Festival's latest limited-edition collection, 'The Honeymoon Edit'. The perfect gift for brides-to-be, there's everything you could possibly need to look your best on your big day or on the beach. IPO glam-giving face mask, Hawaiian Tropic SPF30, and Spectrum makeup brush set included. The only problem? You'll want to keep it all for yourself…
words by Frankie Rozwadowska