Get your spoons ready! Your favourite nut butter brand, Pip & Nut, are back with four, brand new nut butters that are guaranteed to make your mouth water and eyes widen! Didn't think this was possible? Pippa and her team have been working day and night to create their new formulas to make sure you are 100% satisfied – and they haven't let you down! Still created with absolutely no palm oil or refined sugars, Pip & Nut is the perfect snack to fuel anything from your daily training regimen to your late night indulgence. Here's a look at the new stars of the show!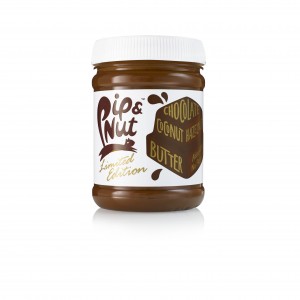 Chocolate Coconut Hazelnut Butter
A combination of roasted hazelnuts, toasted coconut, and rich cacao, the introduction of the brand's first ever chocolate butter is a real treat! But make sure to buy it while you can, this particular flavor is only for a limited time.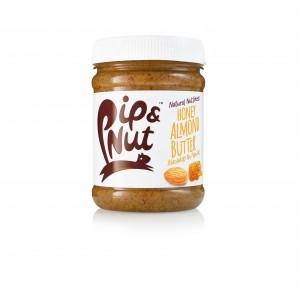 Honey Almond Butter
Originally made with just roasted nuts and a sprinkle of sea salt, the addition of honey will bring just the right amount of sweetness to hit the spot.
Crunchy Peanut Butter and Crunchy Almond Butter
Love nut butter but have the craving for something a little bit crunchier? Pip & Nut has got you covered! In their new release they have created a twist to their original two fan favorites that'll settle your crunch cravings forever.
How to eat them (apart from with your spoon!)
Pretty much good in any recipe (or even in sachets by themselves) you can add in any of these Pip & Nut products to make your meal even better! You can drizzle some over your protein pancakes or homemade muffins, try the new chocolate and hazelnut spread in an avocado moose, or stick to a classic and make a filling peanut butter and banana smoothie. We've also found the Honey Almond Butter to be quite a delightful topper for our acai bowls in the morning! The options are limitless!
Shop the new flavours (we know you won't be able to resist!) here!
PLUS look out for their touring 'Pipnic' bar coming to top London locations this July. Not only, will they be serving up a tasters of their amazing nut butters but they'll be yoga and hula classes on offer too. Book or find out more
(P.S be sure to sign up to our newsletter as there will be a rather enticing discount code sent your way next week!)