Healthy living and fitness goals are for life, not just for January! But in a city like London, where new studios and classes launch every week, it can be tough to keep on top of the best places to help you maintain it. Luckily for you, we've rounded up our top picks for where to get your sweat on in 2018. All you have to do is turn up!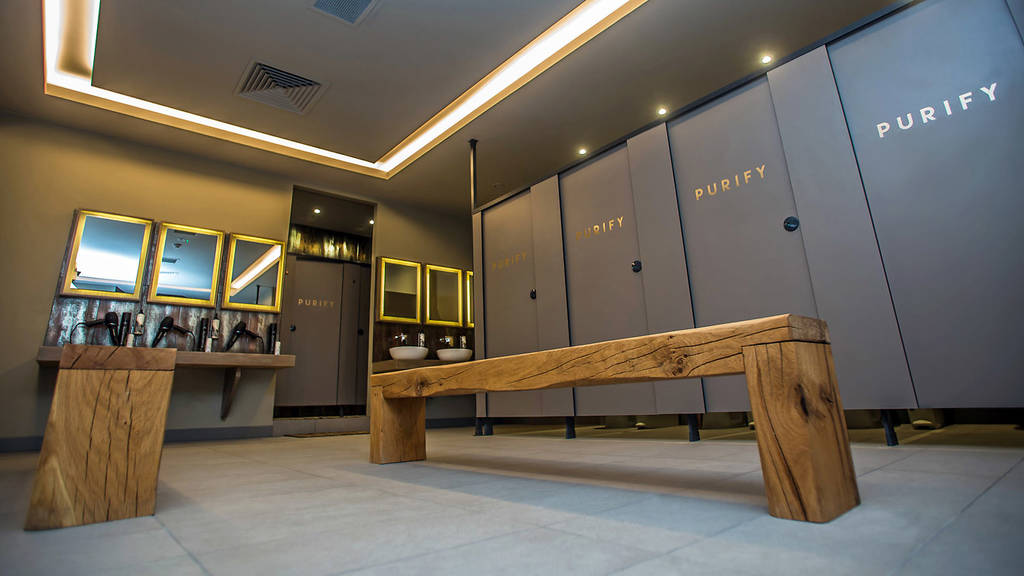 SOMA House
Old Spitalfields Market gained a fit new neighbour back in November 2017: the School of Mindbody Athletics, or as it's more affectionately known, SOMA House. This chic, members-only wellness hub has put their own spin on the usual workouts and offers a variety of each type, meaning you'll definitely find a favourite.
As well as indoor cycling powered by MOi CycleTM and four kinds of barre (including the high-energy, barre-meets-HIIT class, Barre Whipped), there's also yoga practices monikered Elementals FIRE, WATER, EARTH and SOUL; each with a different focus and style. SOUL, for example, is a 45-minute hot flow inspired by dance and core work, while FIRE is a radiant fusion of power hot flow yoga and Pilates. Expect a challenging yet energising class of 36 poses and postures (some using the barre for balance and a deeper stretch) focused on strength and vitality.
Goal-oriented fitness fiends will love their three types of TRX too. Choose from TRX Spartan – a tough Marine-style workout for power, strength and stability, TRX Annihilator that combines cardiovascular drills with resistance training, or our favourite TRX Yoga Core. This SOMA signature blends cardio with yoga, strength and flexibility. Oh, and did we mention all their classes take place in a warm room to test your mind/body discipline even further?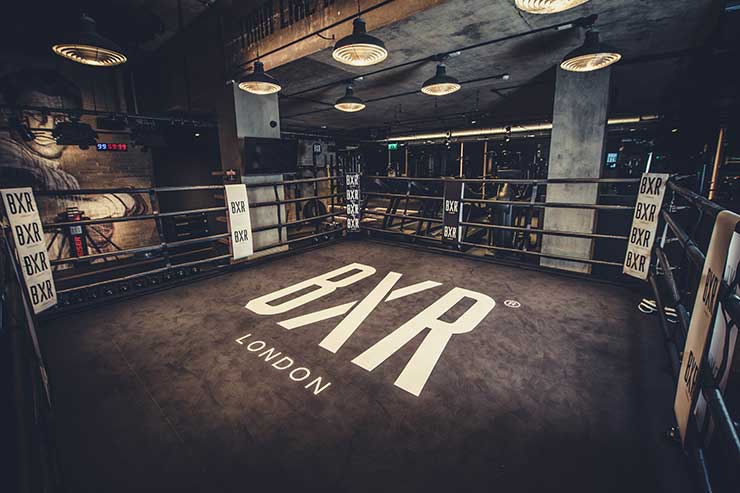 BXR
'Swanky' and 'sophisticated' are not words usually associated with a boxing gym, but year-old BXR seems to be knocking out all the norms and forging its own path in and out of the ring. Based in Marylebone and backed by boxing champion Anthony Joshua as well as Victoria Secret models Sara Sampaio and Maryna Linchuk, it markets itself as the world's first high-end boxing gym with the sleek dark wood and leather décor to match.
Here, elite trainers including ex-professional boxers and fighters will put you through your paces in sweat-inducing classes with boxing discipline at their core. Aside from boxing, others on the list are Strength & Conditioning, kickboxing, yoga and 'Climb to the Beat' featuring the UK's first versa-climber; a vertical machine hailed for its low-impact fat torching. Catch your breath in the sauna and have it taken away again in a post-workout ice bath, then refuel at the on-site Joe & The Juice café. Stop by Selfridges during the month of February for a class in their pop-up space. A word of warning: prepare to feel aches in places you didn't know possible!
And it's not just these new studios that are worth donning your fit kit for. Some of our fan favourites are expanding into new locations across the city…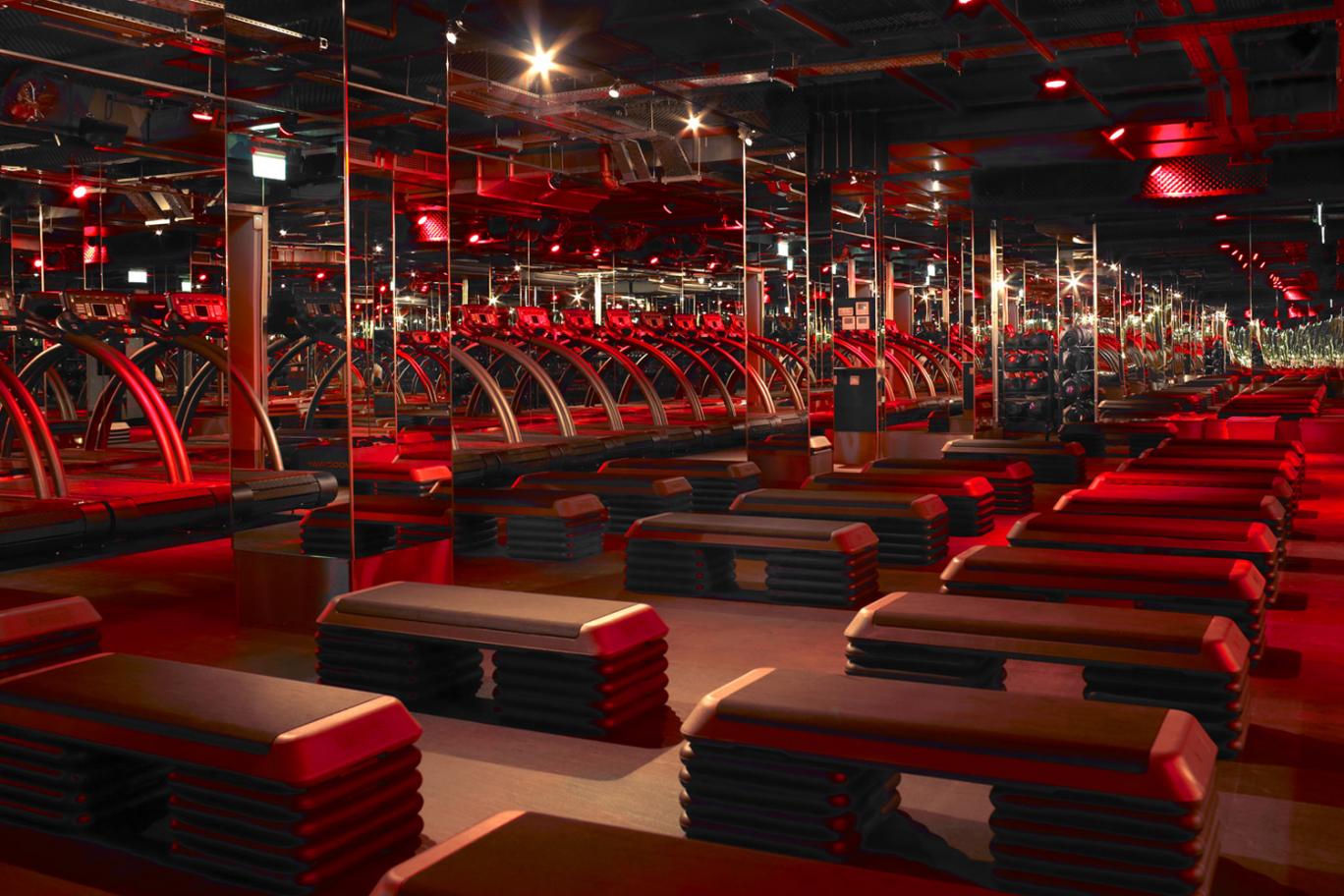 Barry's Bootcamp – New Studios
The widely-maintained 'best workout in the world' Barry's Bootcamp landed in central London five years ago and soon spread its muscly wings east (Moorgate) and west (Queensway). But when you're ultra-fit, ultra-passionate and ultra-cool, city domination doesn't stop there. As of 12th January, the red lights and banging tunes arrived in SW1, with DOMS-inducing treadmills and inspiration-worthy trainers at the ready. Their four studios now cover most of London, meaning there are zero excuses not to be in class – you'll thank us for the endorphin high afterwards!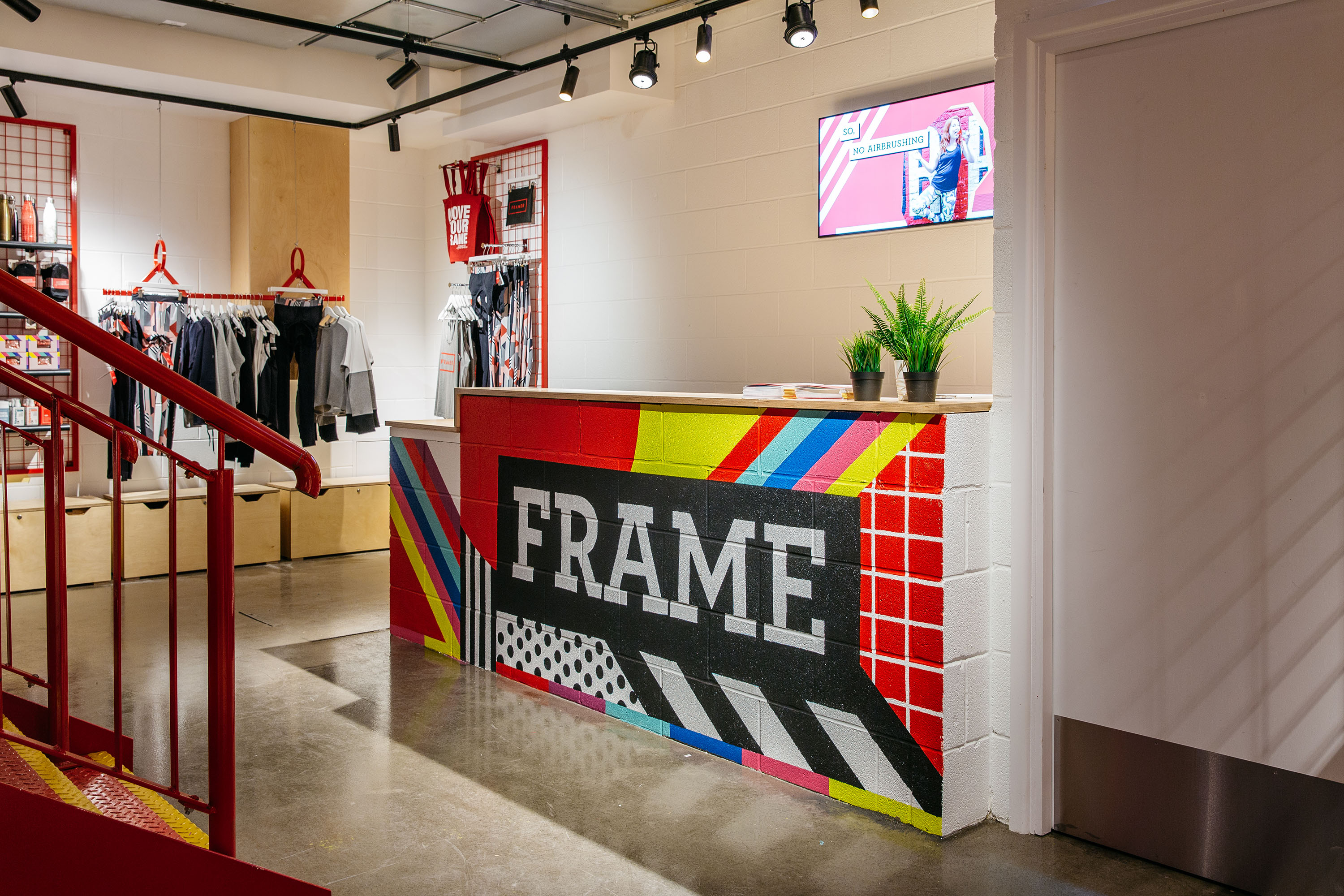 Frame – New Studios
January 2018 will see Frame bring their energetic and fun-filled classes to not just one but two shiny new locations, raising their studio total to six. Much-loved classics like Box Train, 80s Aerobics, Rebounding and Frame Lift will be on the new Fitzrovia and Hammersmith menus. We challenge you not to leave with a smile on your face!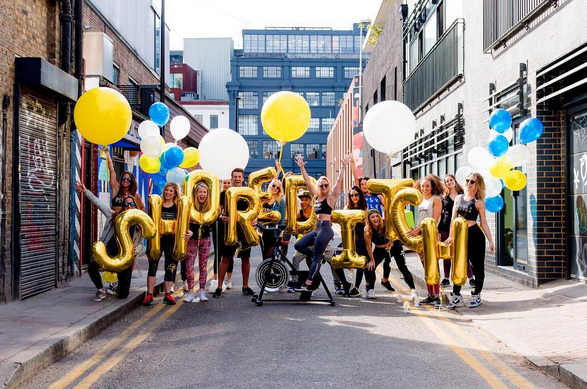 Psycle – New Studio
Few can remember a time when London was sans Psycle, but it was only in 2014 that we arrived fresh-faced and naïve to what would become a firm favourite. Fast-forward to now and Psycle has opened their third London studio, this time in Shoreditch, where you can not only spin but also hit the barre or do HIIT, circuits and yoga.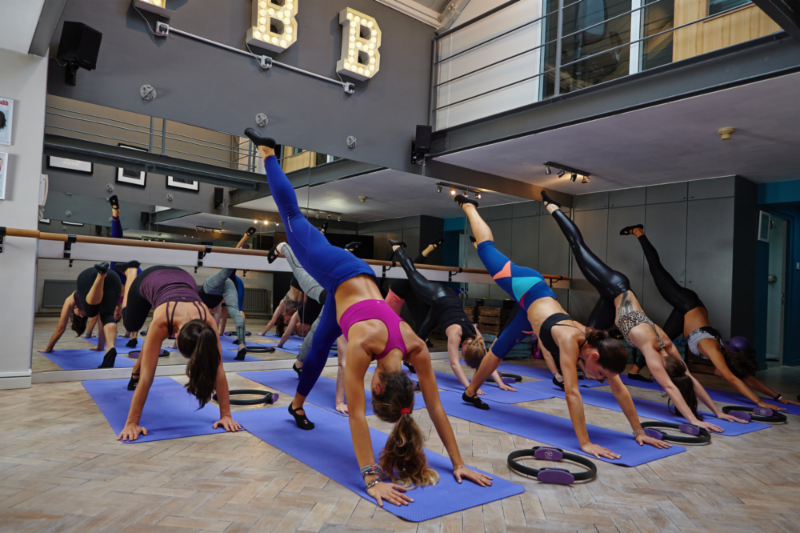 Paola's BodyBarre – Fulham
West London darling Paola's BodyBarre has returned to her original digs in Fulham with a new studio frequented by bods as ultra-toned as Paola herself. Their amazing TRX Barre, Boxerina and Sculpt classes are particularly popular for a twist on traditional barre, and will certainly get you the results you've been looking for!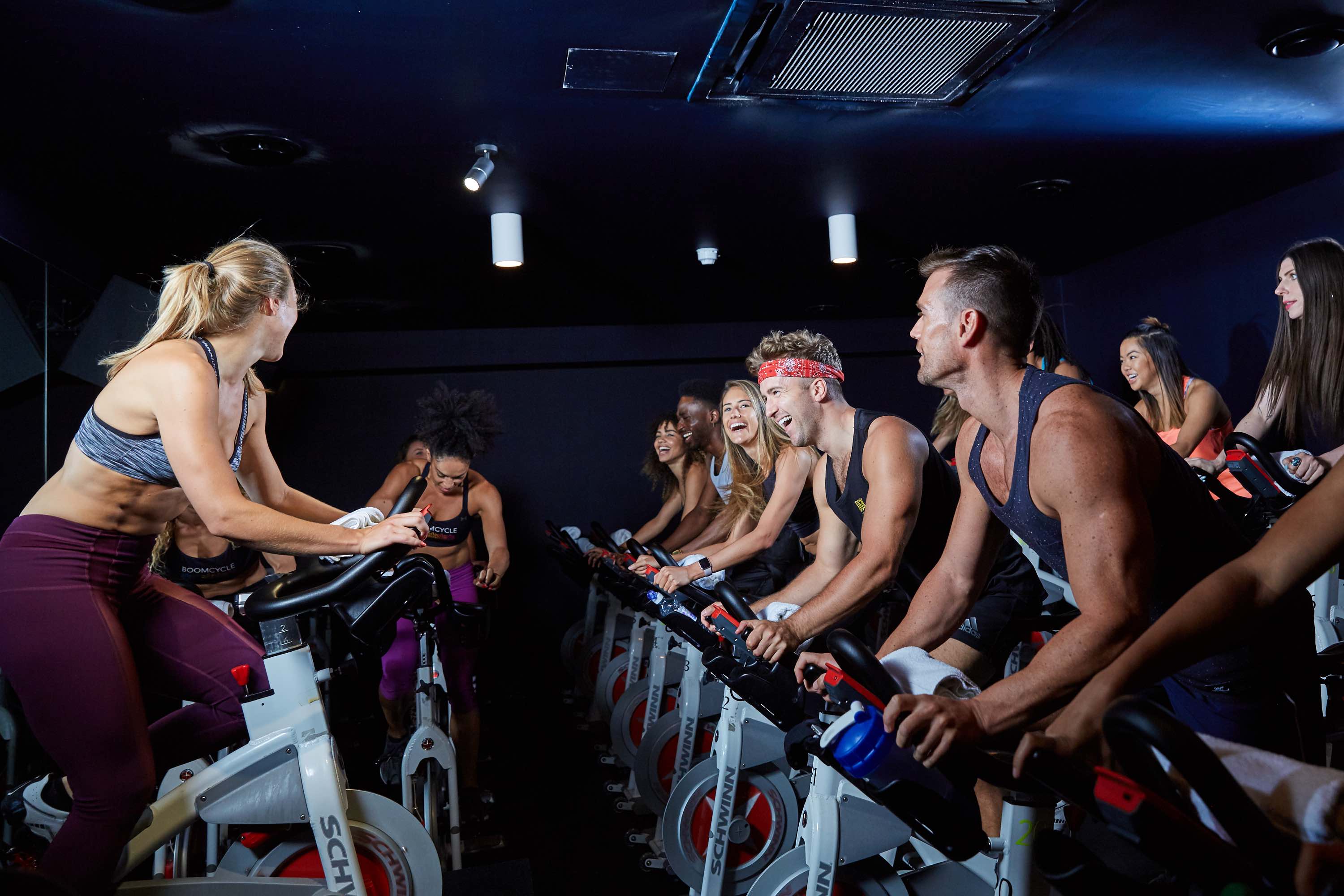 Boom Cycle – New Studio
If your idea of exercise is a party vibe and ever-changing resistance, you'll be pleased to hear that spin central Boom Cycle has just opened the doors on a new fourth location in Monument. Sign up for their blood-pumping 35 or 45-minute classes; the perfect length to squeeze in between meetings.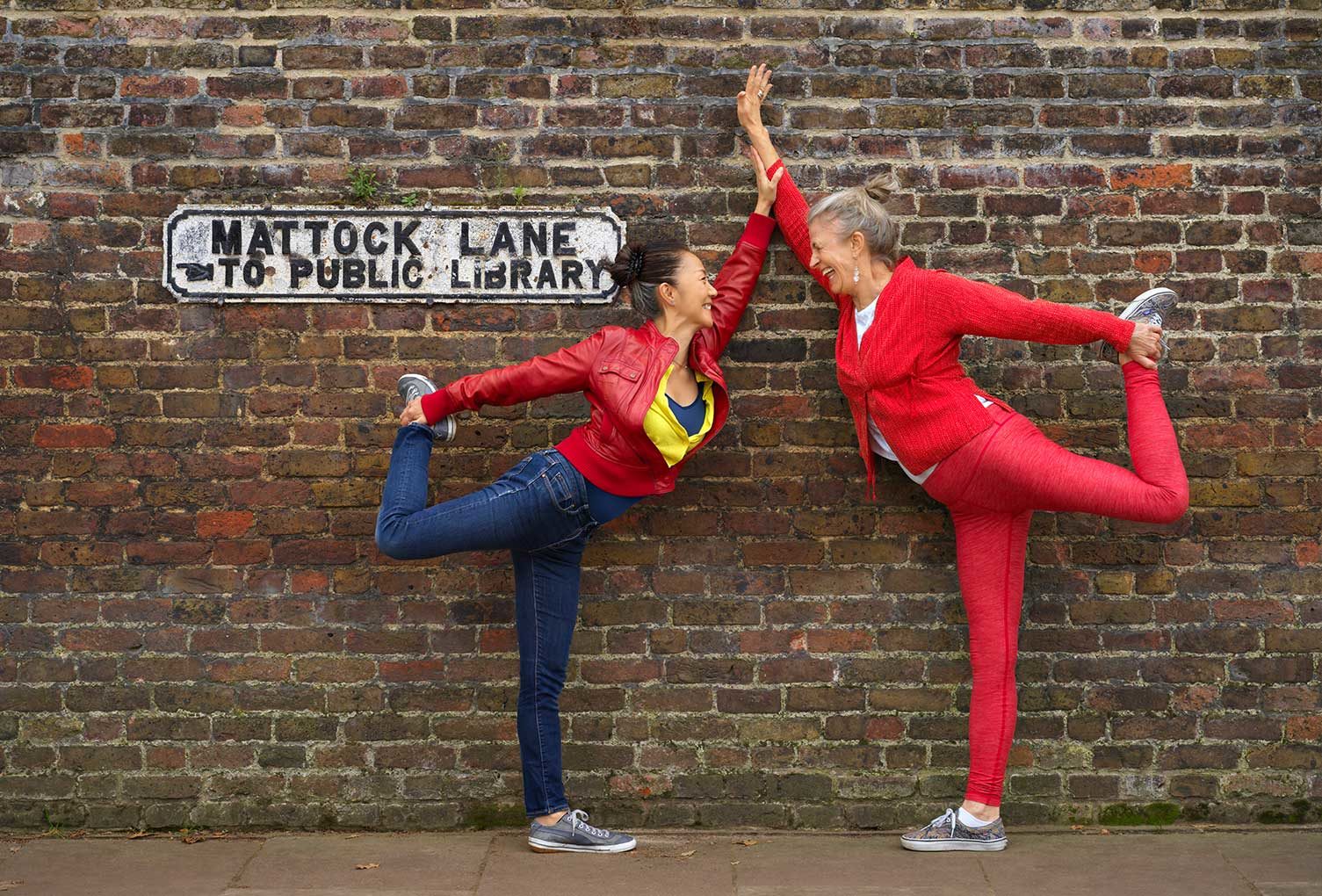 triyoga – New Studio
Calling all Ealing-based yogis! Quietening the internal chatter just got easier thanks to our beloved triyoga. Their sixth serenity spot arrived in Dickens Yard in 2017 offering more than 120 yoga and Pilates classes per week, along with a shop, vegetarian café and a far-infrared sauna opening in February 2018.
words by Zoe Louise Cronk
More articles you might love…