Where: Located in South Kensington's Walton Street, Gazelli House provides the ultimate respite from the bustling city, offering relaxation and escapism in the most luxurious surroundings. Parquet flooring, plush sofas, marble sinks and striking ornaments add warmth to the carefully designed three-floor space, while magazines and wellbeing books, such as Tom Rath's Wellbeing: The Five Essential Elements, are neatly arranged on circular coffee tables, making you feel instantly at home. There is also an impressive selection of loose tea infusions on offer – we particularly loved the fragrant rosebud tea. The house feels like your best friend's sitting room, filled with lots of friendly faces. We could live here in an instant!
What: Descend the spiralling golden staircase to one of three treatments rooms, where Gazelli's Facial and Body Experts can be found hand-blending products and administering your personal diagnostic, treating its members to serene body massages and facials. Or climb the stairs to the Sky Parlour for a spell of meditation, acupuncture and life-coaching. There is also a pretty whitewashed terrace decorated with handmade Spanish tiles, perfect for those balmy summer days or for an impromptu movie screening.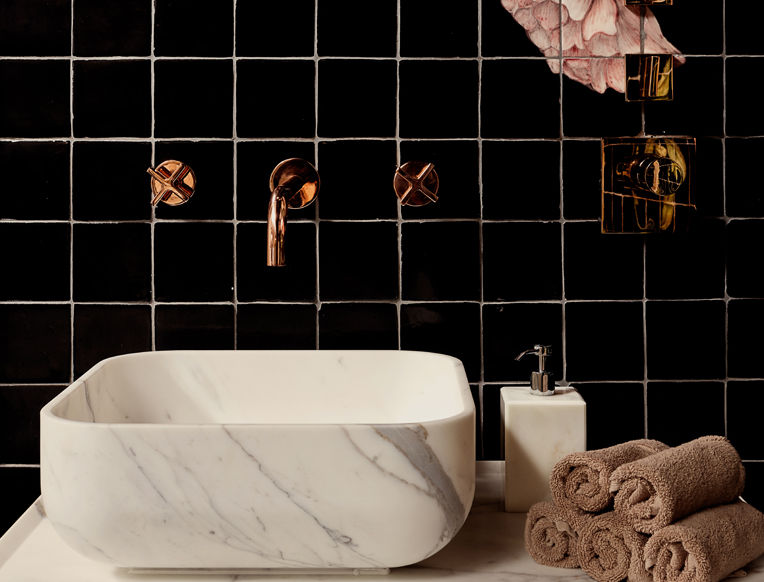 Verdict: It has fast become our favourite new wellbeing destination in London – We love that Gazelli House is more than just another treatment haunt or flashy members clubs– there's a sense of community here, a place where members can swing by for informal supper clubs, book swaps, poetry readings, hear inspiring speakers at evening events, or just play a game of Scrabble.
We also particularly enjoyed filling in a detailed questionnaire titled "Diagnostics" prior to our treatment. This doesn't just assess your medical history. Rather, confidence, self-belief and self-acceptance are put to the test here, which will allow your therapist to develop your own unique treatment plan to achieve optimal results. After a 60-minute Prescriptive Body Massage in one of their beautifully designed rooms that's covered in hand-painted jet-black tiles and rose-coloured flowers, our muscles felt looser and more at ease.
Following the treatment, we were then emailed our own personal Treatment Programme with a summary of the treatment and some suggestions on how we can improve our body and mind. For instance, you receive diet recommendations tailored specifically for your body and tips on how to improve flexibility and posture. This gives you a clear idea on how you can enhance your body's wellbeing in the long-term. Gazelli also has a host of facial skincare products available for purchase, making it easier to maintain results at home. Its latest addition is a Bi-Phase makeup remover, which leaves skin beautifully soft, hydrated and most importantly – clean.
What to book: We'd advise to book in Gazelli's 3-stage Diagnostics (45 minutes, £50). The collaborative work of psychologists, skincare experts and lifestyle specialists, this is designed to assess and evaluate skin, body and mind by helping to establish each individual's core values, character traits, self-esteem, and overall health. A 7-phase facial or body analysis then follows, examining the fundamental characteristics of the skin and informing a Prescriptive Treatment Plan. Then choose one of two treatments available: The Prescriptive Facial, from £160-250 for 60 minutes; or The Prescriptive Body Massage, from £130-250 for 60 minutes. Register for a Gazelli House Membership here.
Words by Jessica-Christin Hametner
Instagram: @jessica_christinh