Ready for your next travel adventure? There are some exciting new openings in the world of travel this summer that are bound to ignite your desire to explore somewhere new. From city to countryside, east to west, here's a snapshot of what's new in travel this season.
Gleneagles Townhouse, Scotland
One of the most renowned, luxurious hotels in the Scottish Highlands, Gleneagles has recently opened its first city property in the heart of Scotland's capital, Edinburgh. Described as "a place to gather and be glorious" this hotel-cum-members club has taken 5 painstaking years of considerate restoration due to its listed status with designers at Ennismore Design Studio working hard to respect its historical features while giving it a new lease of life for modern-day enjoyment. There are 33 unique bedrooms available to book, some with views over the bustling St Andrew Square, a Brasserie-style restaurant led by head chef, Jonny Wright, a wellness space in the building's old vault as well as two dedicated members areas for breakfast meetings, remote working and a place to unwind after work. If you're looking for an atmospheric spot to enjoy a cocktail, head to their terrace one sunny summer evening and gaze at the impressive views of the city's medieval Old Town.
Opening in mid-July on the sought-after north-eastern coast of the Italian island, 7Pines is celebrating the best of Sardinian living. Located in Baja Sardinia and overlooking the archipelago of La Maddalena, 7Pines Resort Sardinia is located within the glamourous Porto Cervo neighbourhood, just a stone's throw away from Costa Smeralda – one of the most sought-after spots on the Sardinian north-coast. Guests can choose from 76 individually designed rooms, including 8 junior suites and 20 suites, all with a choice between sea views or beautifully landscaped Mediterranean gardens.  At the heart of the resort will be the Pure Seven Spa: an 800 square metre haven of wellbeing with five treatment cabins for individual or couples' treatments, relaxation area, steam room, sauna, emotional shower, ice room and outdoor areas for Kneipp therapy. A fully equipped gym and multifunctional courts for tennis and padel will also be available as well as an internal park trail for walkers and runners.
Situated in the peaceful Mononaftis Bay on the island of Crete, ACRO Suites offers the ultimate Zen experience for guests looking to escape the hustle and bustle of everyday life and recuperate in serene luxurious surroundings. The property consists of 49 bespoke suites and villas, all designed to create a memorable experience that is the apotheosis of relaxation. From suites nestled into the cliffside, furnished with natural and bohemian elements, to contemporary villas with private infinity pools and breathtaking views of the Aegean, ACRO Suites is the perfect hideaway to reconnect to oneself.
Located at the heart of the property and inspired by the authentic concept of a hammam, "The Bath House" is a sanctuary for those seeking true rejuvenation. Consisting of a Byzantine Hammam, a Finnish sauna, two treatment rooms, and both indoor and outdoor pools (including a plunge pool), the tranquil atmosphere is guaranteed to recharge all who visit. From tension-melting massages to radiance-boosting facials, the spa's extensive menu offers a plethora of holistic experiences to choose from. For the ultimate dining experience, the hotel's signature restaurant 'Cremnos', is a nutritional haven, offering traditional Greek cuisine with a contemporary twist. Dishes include Black Truffle Pastitsio, Dumplings Saganaki with a smooth bisque sauce, feta cream, and a touch of ouzo foam, and the deliciously sweet treat – Meringue Cloud with pistachio cream and Cretan honey parfait.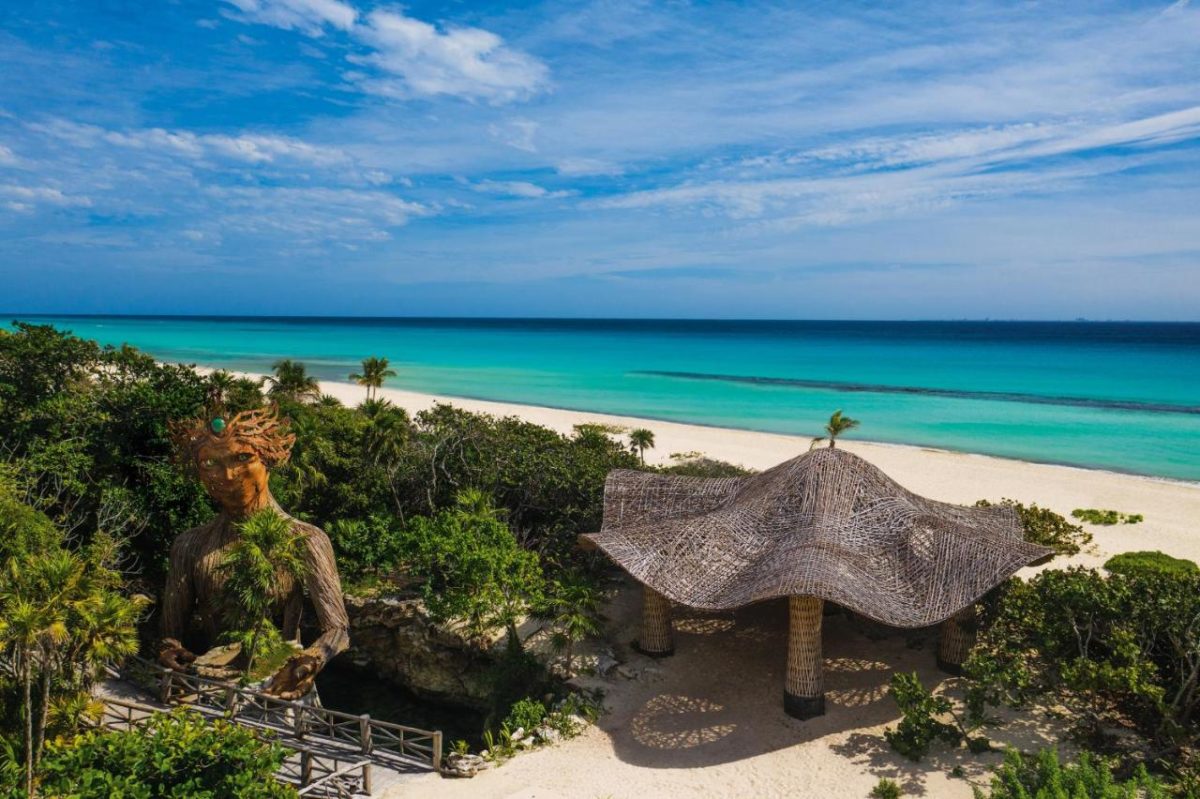 Located in the heart of Riviera Maya, this new exclusive beach enclave is a unique and environmentally-conscious sanctuary offering a progressive wellness concept designed to awaken and enhance the connection between humans and nature through immersive jungle & beach experiences. Sitting between a jungle palm-fringed 1km white sandy beach, ancient freshwater cenotes and the Caribbean Sea, the 234-suite barefoot-luxury property offers a transformative Progressive Wellness concept, hosting a curated roster of holistic activities through the thoughtfully created Architects of Life and Rituals of Sound programmes, a tantalising choice of plant-based food and the Waldorf-inspired, device-free, Awen Kids Program. Guests are invited to experience numerous rituals, ceremonies, and life-changing practices through the Architects of Life programme, led by their in-house Personal Growth Guide. These holistic sessions take place at mystical locations around the property including a Rituals Deck in the middle of the jungle. The activities include ancient Cacao Ceremonies, Gratitude Rituals, Soul Readings, Tai Chi, Yoga, sound healing therapies, meditation and more. Guests can participate on a daily basis or simply 'dip their toe in the water' by experiencing one or two of these activities during the day.
At the end of this summer, Six Senses Hotels Resorts Spas is delighted to be welcoming Vana resort in India into its portfolio. Located in the Himalayan foothills of India, for many years it has been a sanctuary for rebalancing, healing, and learning, based on its aspiration to help guests achieve the best spiritual, emotional, physical, and intellectual potential. It offers a journey of self-discovery and transformation, where everything is personalised according to each guest's needs. Staying for a minimum of three nights, traditional practices such as Ayurveda, yoga, and Tibetan Medicine are integrated alongside the latest complementary therapies into a daily routine, nudging guests gently along their path to vitality. For complete detoxification of body and mind, the Ayurvedic Panchakarma retreats welcome guests for up to a month. Vana's approach is authentic and soothing yet determined and effective. Honoring and building on these foundations, Six Senses is excited to bring this much-loved and well-established wellness gem into its portfolio.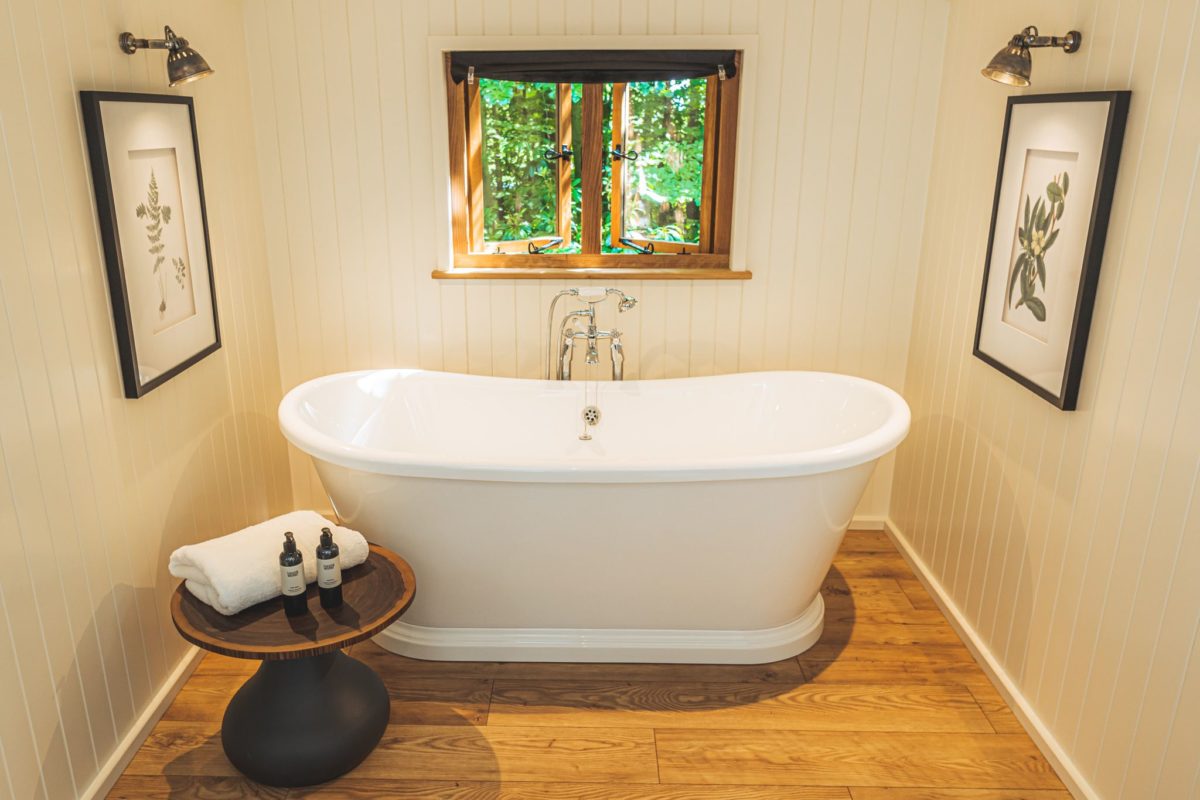 The Tawny Hotel, Staffordshire
Located in the heart of rural Staffordshire, The Tawny Hotel is a staycation experience like no other.  Along with 55 immaculately designed Shepherds Huts, Valley Treehouses, Boathouses and the Lookout, guests can now choose from two additional accommodations in 2022: a Hillside Treehouse and a Retreat. Set within the 70-acre grounds of the wonderfully restored wild garden of Consall Hall Estate, the hotel is a nature lovers paradise, perfect for woodland walks, exploring lakeside gardens, peaceful moments in secluded fells and uncovering enchanting follies.  The hotel launched in July 2021, and each of the new rooms has been inspired by its surroundings to feature sympathetic design aesthetics, accented by luxurious touches that intertwine with the natural environment. Guests who choose one of six Hillside Treehouses will be privy to stretching views of the beautiful English countryside, where clever design and use of space offer pure escapism. The new treehouse lodges are set within mature woodland and any trees that had to be felled for their construction were sustainably used for biomass. Launching in August, a stay in one of the eight new Retreat suites will offer utmost luxury to guests. The cedar-clad cabins are designed as the ultimate rural bolthole, offering all the seclusion of a countryside escape with The Tawny's much-loved central facilities in The Plumicorn just a short stroll away. Interiors offer simple and understated design with clean lines and contemporary furnishings, framed against floor to ceiling windows that look out on the woodland estate. All retreat rooms will have super-king-size beds with sunken indoor bathtubs and an outdoor spa-bath so guests can gaze upwards at the starlit sky whist winding down in the evening.