November is presenting a lot of newness in the wellness industry from the much-anticipated launch of FS8 in the UK, new wellbeing platforms to help you navigate healthy eating and yoga and a 7-day treatment saviour to get your skin glowing.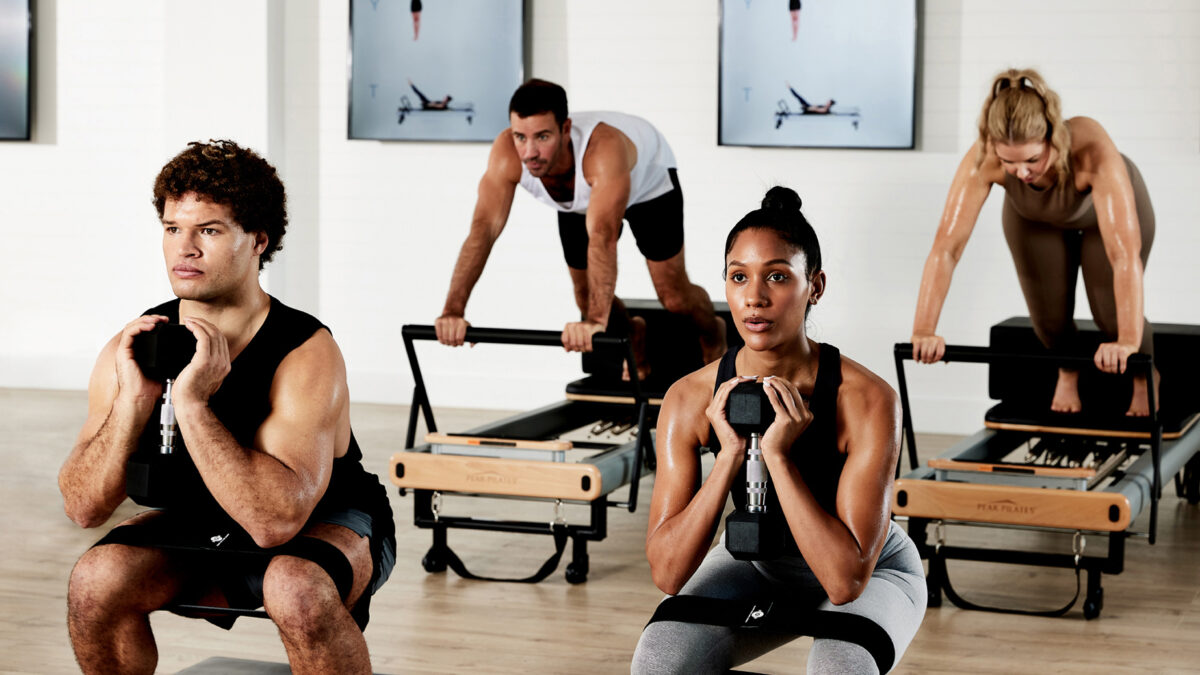 The Low-Impact Studio Launch We've Been Waiting For – FS8, Oxford Circus
Known for their exhilarating high-intensity workouts, the global fitness phenomenon F45 has ventured into the other side of fitness, demonstrating how they dominate the industry! FS8 is a brand new concept that fuses reformer Pilates, toning, and yoga in a way that's never been done before. Opening this month, FS8 Oxford Circus, perched in the middle of Mortimer Street, is the first-ever UK studio! The workout is designed to lengthen, strengthen, stabilise and mobilise your body. Fusing low-impact modalities, FS8 combines elements of Reformer Pilates, yoga and barre. FS8 is all about the burn that you'll endure, getting deep into muscles you didn't even know were there. Already proven success over in Aus, Londoners can expect great things from FS8! F45 Teddington is also expected to open the 2nd studio in early 2023 so keep your eyes peeled for FS8's popping up near you.
The Platform Launched By Best-Loved Nutritionist & Yoga Teacher – The Glow Space
Fusing the world of yoga, meditation and healthy eating, The Glow Space is the way to find your flow and get the glow at home. Created by expert nutritionist and yoga teacher, Madeleine Shaw, the new digital platform brings her philosophy directly into your home, with unlimited access to her invigorating yoga classes, nourishing recipes, integrated meal plans and guided meditations. Long-term H&H readers will know just how much we love Maddy's dishes, featured countless times in our recipe section. Now with The Glow Space, all of these nutrient-dense recipes will be in one place, constantly refreshed with new delicious ideas and 'cook-along' videos. New flow and guided meditation classes will be dropping weekly, helping to develop your practice at whatever stage you're at.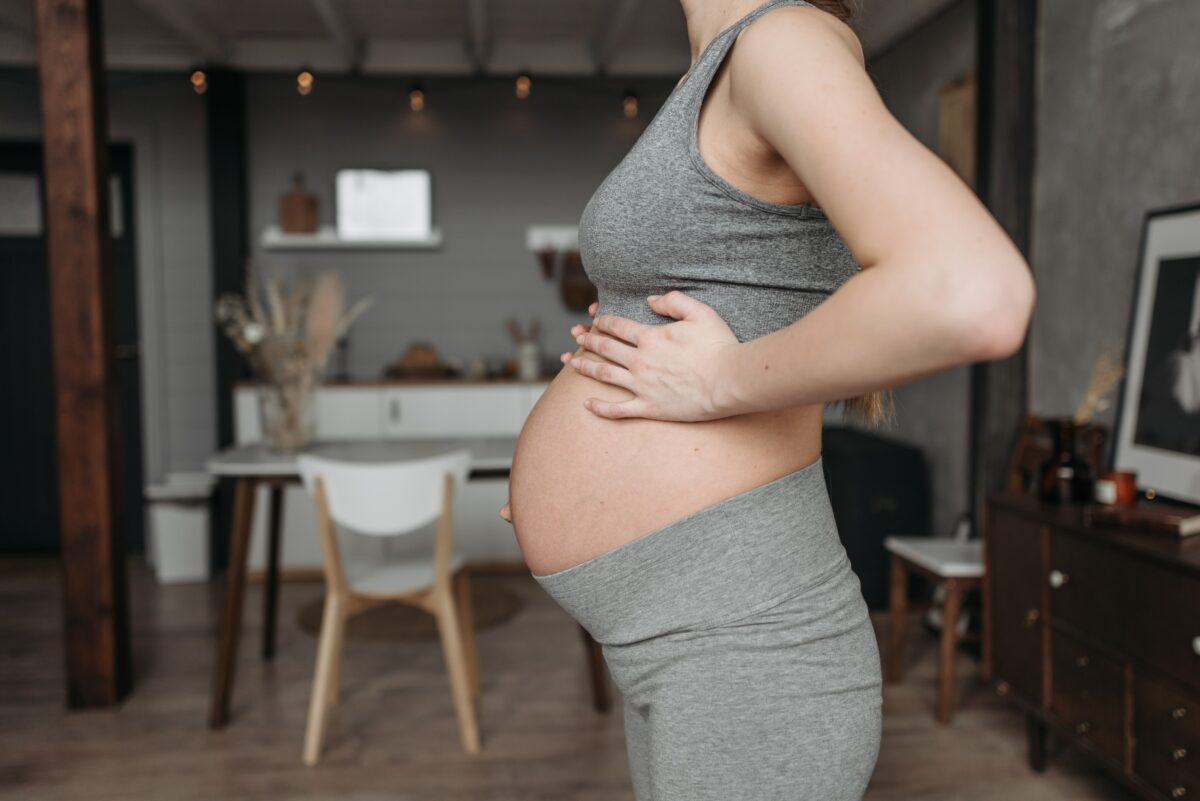 The Pre-Natal Class Suitable For All Stages Of Pregnancy – Heartcore Prenatal Class
Pregnant women will know the apprehension of booking a workout class hoping that the teacher will be able to make changes for their needs. Heartcore is taking out the stress by introducing a brand new in-studio Pre-Natal class, specifically designed for expecting mothers. Complementing Heartcore's signature classes, these new, small, education-led sessions are taught by Pre-Natal specialists where guests will learn low-impact exercise alternatives for their late 2nd and full 3rd trimester. No two pregnancies are the same, hence the importance of having a Pre-Natal fitness expert there to guide you along the way. Pilates and movement is a powerful tool to help the body and the mind navigate through intense changes especially for mental health and in helping to decrease pregnancy-related aches, pains and supporting postural changes. With the green light from their doctor to exercise, these sessions will give a multitude of benefits in the journey to labour and beyond.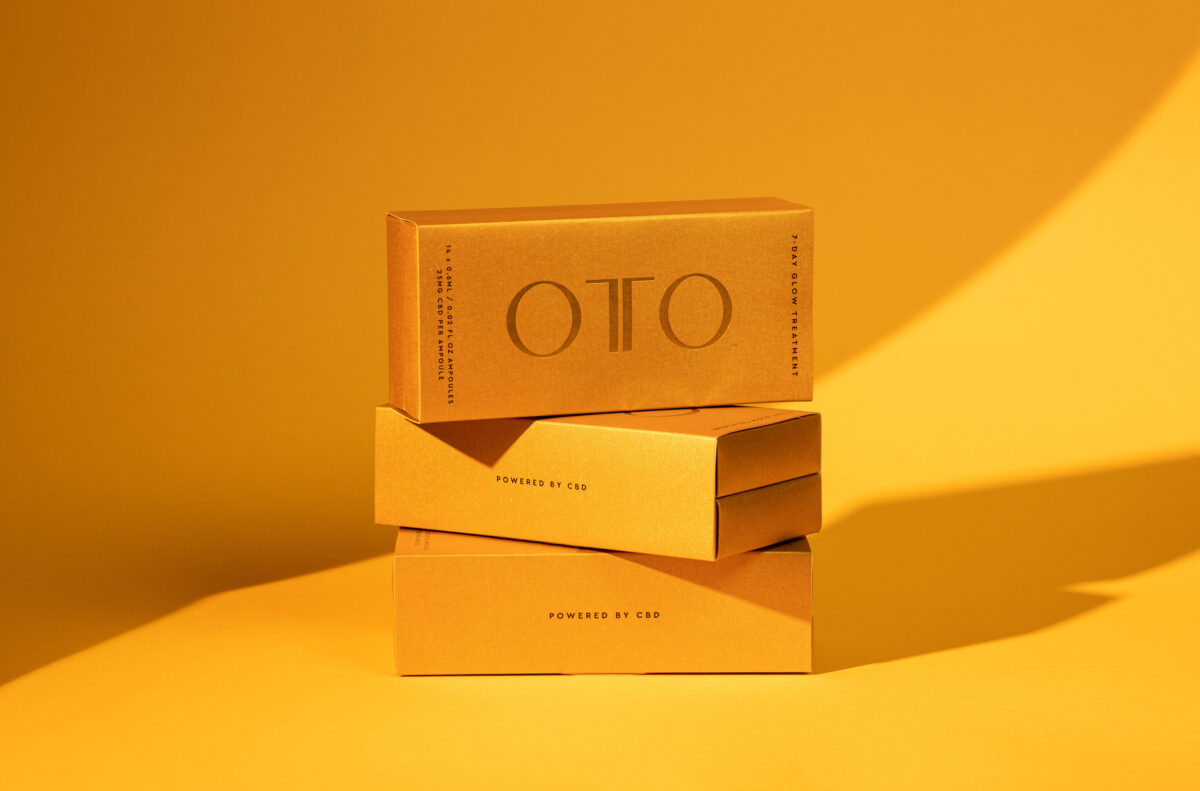 The New Glow-Getting Skincare Transformation – OTO 7-Day Glow Treatment
It's no secret that we love OTO's CBD-spiked skincare products and the new 7-Day Glow Treatment has just levelled up over skin! Ideal for the change in seasons, this ampoule treatment contains highly-concentrated oils infused with 25MG of pure CBD, Hyaluronic Acid, Squalane Oil and Frankincense Essential Oil. Enriched to illuminate dull skin and revive youthful vitality, just 7 days will see you through a glowing transformation, with visibly nourished, hydrated, softer and revitalised skin.
The Greens Effervescent Tablet That's So Convenient – 8Greens
Born from a tear-jerking back story, 8Greens is the world's first effervescent tablet made only with real greens, which counts the likes of The Obamas, Drew Barrymore, Bobbi Brown and Kim Kardashian as fans. If you're reluctantly wincing gulping down green powders mixed with water, that no matter how much you stir still has bits in it, 8Greens is the supplement that will change the game. Founded by cancer survivor, Dawn Russell, who discovered the life-changing power of greens during her recovery, 8Greens went through a vigorous process to create the polished effervescent tablet that it is today. Using whole greens which are dehydrated without any heat in order to preserve the precious phytonutrients, the quality 8Greens has managed to achieve is unmatchable, but the praise from us doesn't stop there. The flavour of the capsules is so good that you'll look forward to taking your daily dose, available in blood orange, lemon and lime and melon. Simply drop into water, watch it dissolve and sip away!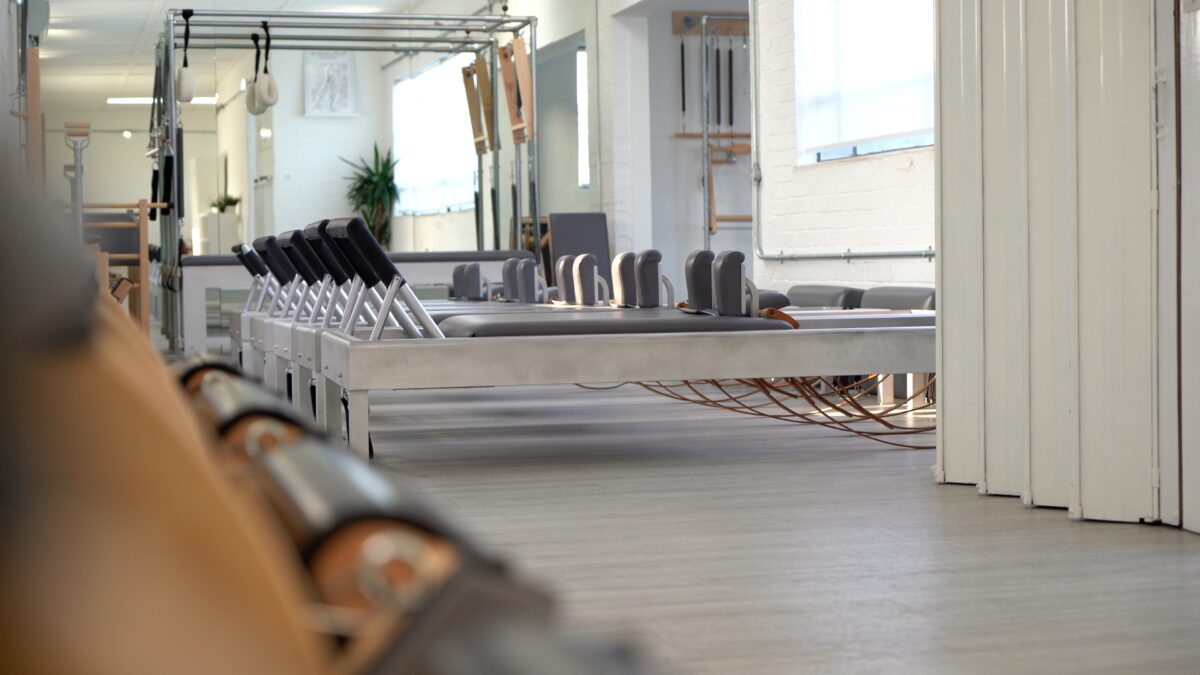 The Masters In All Pilates Modalities – Exhale Pilates
Staying true to the classical Pilates methodology, Exhale Pilates is the studio's most authentic form of practice you will find. With two studios based in North London in Primrose Hill and North Finchley, each intimate private session or mindfully taught class focuses on the core principles created by Joseph Pilates taught by their expert teachers that have a world of knowledge with 600 hours of teacher training under their belt! Renowned for its unique fusion of lengthening and strengthening simultaneously, you will leave these sessions feeling elongated. Fully equipped with the latest apparatus, the studios specialise in Reformer Pilates and Tower Pilates and are available for classes, small group sessions or one-to-one. Tower Pilates is not so commonly seen in the UK so we urge you to give this a try, this incredible kit enables movement in a whole new way which will transform your body.
The New All-Encompassing Yogi App – Soul Sanctuary
Yoga sensation Cat Meffan has created a wellness membership platform and app incorporating; yoga, meditation, free movement, asana alignment and breathwork. After sharing her journey through Instagram and Youtube over the years, it makes total sense that Cat has one place to share a combination of the holistic elements that she values so highly. The Soul Sanctuary's mission is to make yoga, meditation, wellness, connection, sound, empowerment, and community accessible to anyone, anywhere. The app not only focuses on the physical benefits of yoga but helps to give people a deeper understanding of the practice, and ways to incorporate their learnings on and off the mat.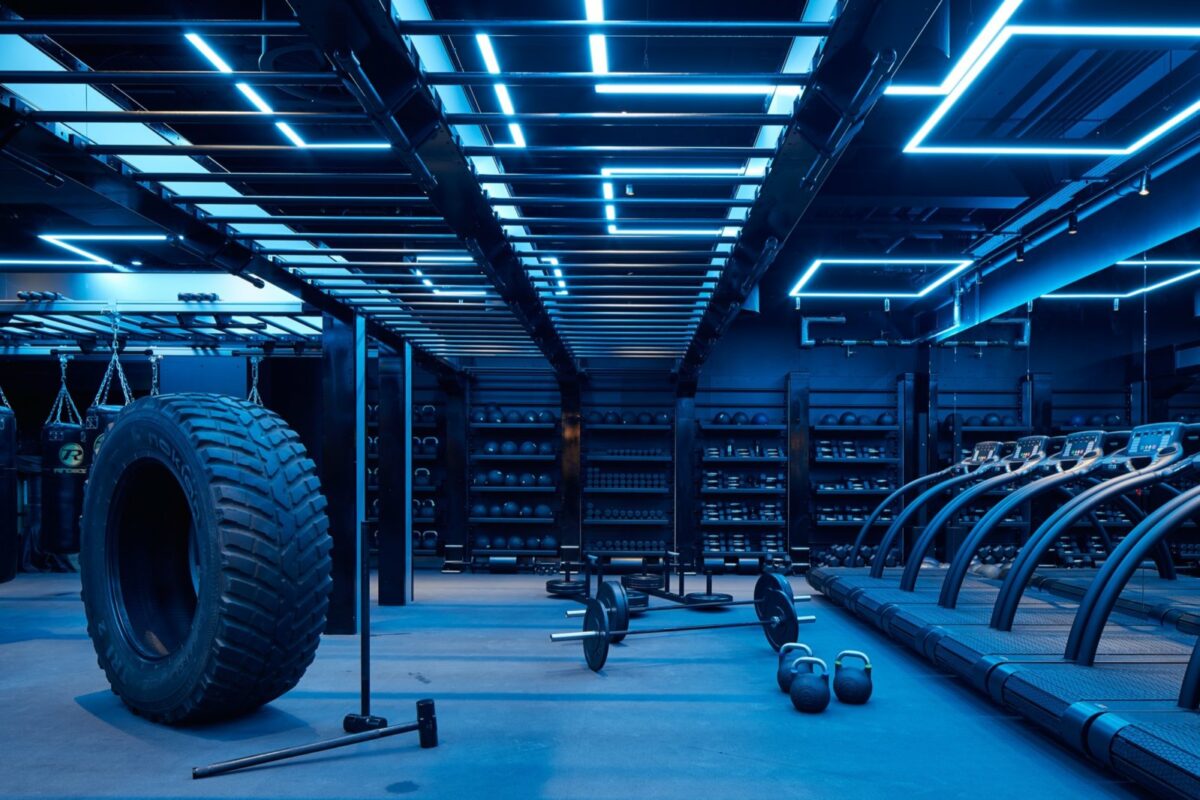 The New Booty-Burning, Core-Blasting Workout Class – Glutes & Core KXU
New to KXU's lineup is Glutes & Core, the workout that focuses on building muscular strength and growth in, you guessed it, your cheeks and abs! Be prepared with core-killer and butt-busting moves that get depth into the targeted muscles. The warm-up focuses on activation exercises, with the use of a resistance band to ensure your glutes are switched on and ready for the workout. The class is split into two supersets, each with a glute and core exercise in each, think hip thrusts, mountain climbers and Bulgarian split squats. No KXU workout would be finished without a finisher, and this is the ideal way to burn out your glutes and core at the end of this structured and methodical workout.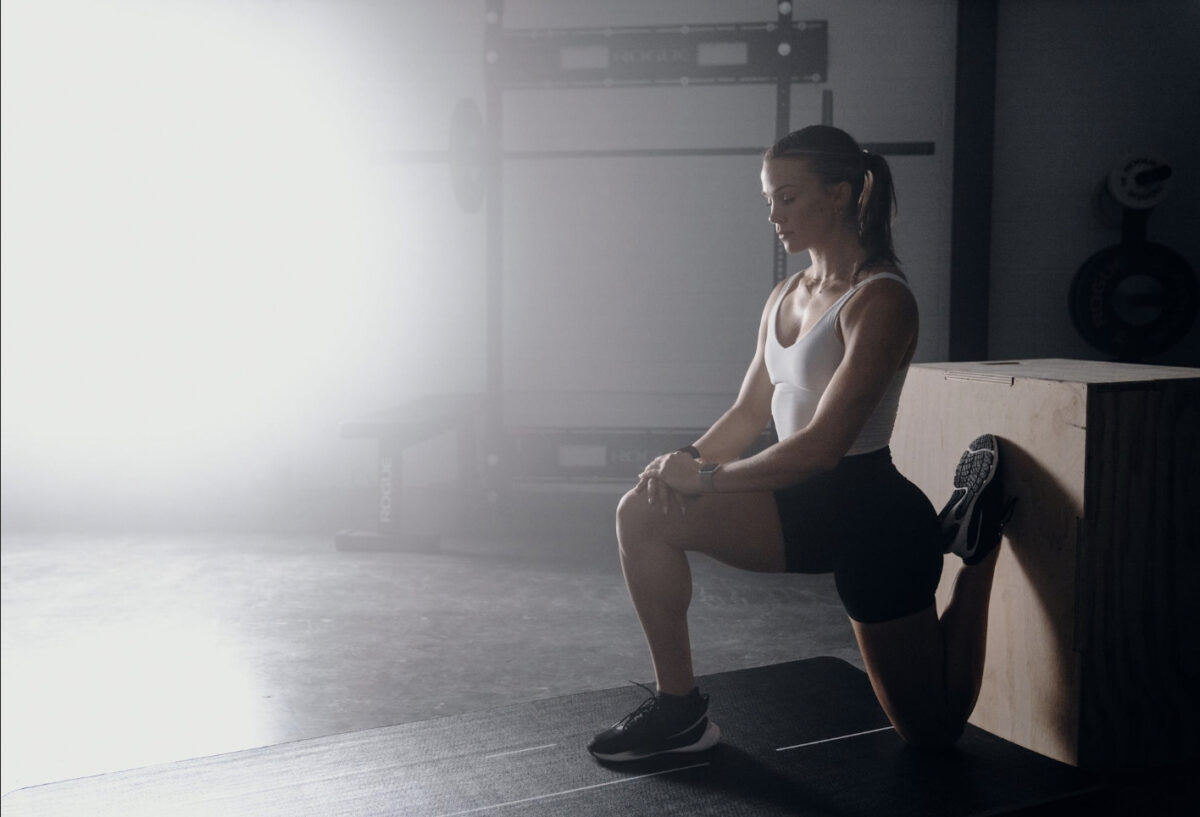 The App To Help You Move Better – Pliability
Pliability is the health app putting your recovery and mobility first, on a mission to facilitate better movement for all through evidence-based technology and the fusion of mobility, yoga, prehab, rehab, recovery, mindfulness and strength. The extensive media library features short daily videos, sports-specific sessions, targeted body maintenance, and guided breathwork that you can dip into whenever it suits you. Backed by medical professionals and vetted by pro athletes, the short videos make excellent warm-ups and cool-downs, perfect if you need some inspiration in these areas. Pliability has recently integrated with WHOOP, the wearable health and fitness monitor that provides actionable recommendations across recovery, sleep, training, and health.
WHOOP members who use pliability will now have access to tailored mobility routines based on their physiological data, including personalised recovery strain metrics giving a very bespoke approach to your health and wellbeing.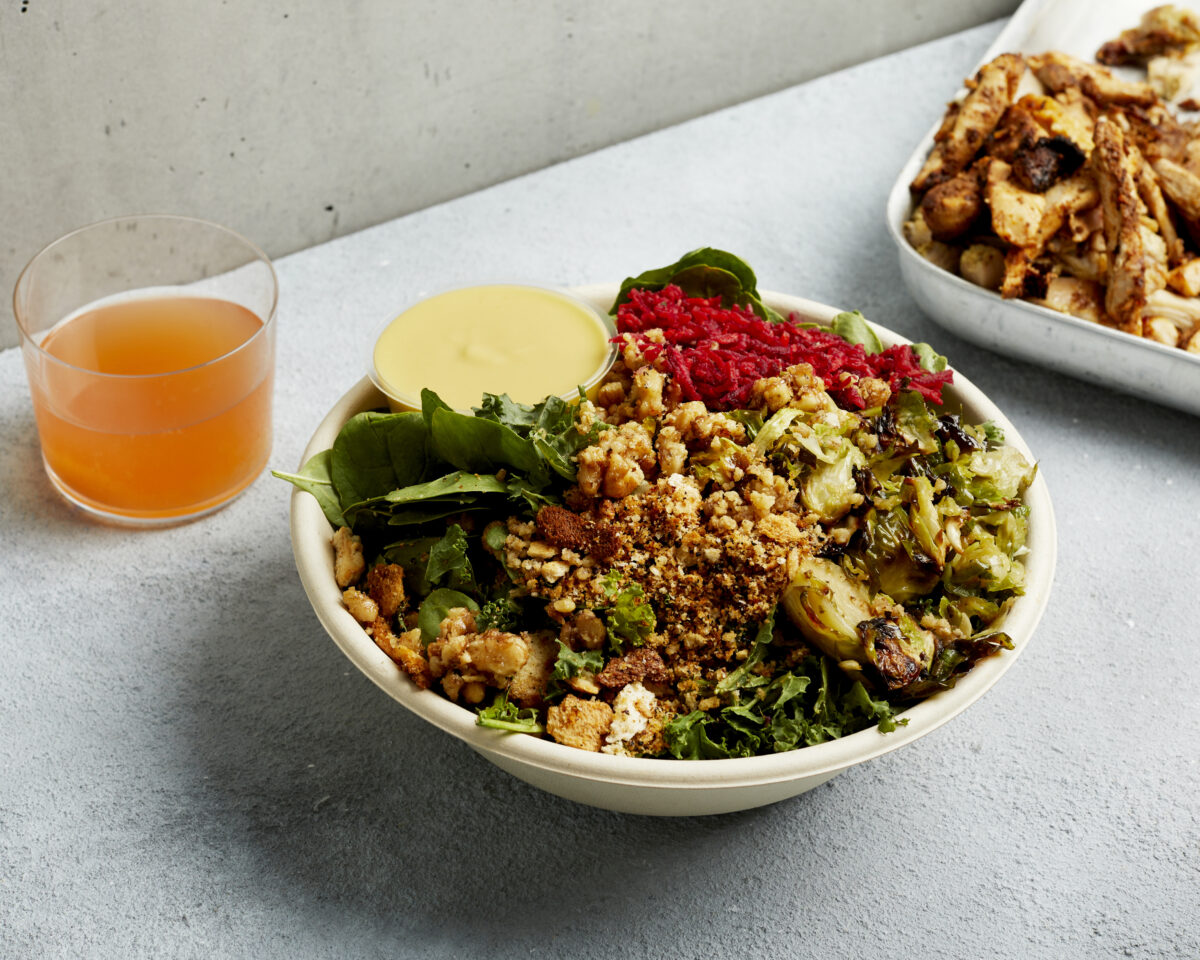 Our Favourite Salad Bar Opens In Canary Wharf – atis
Following the success of their latest opening in Notting Hill earlier this year, atis, the vibrant, healthy and flavour-packed salad and bowl bar is opening its fourth site in London at Canary Wharf. Bringing their plant-forward food to one of London's most popular hubs that keeps gaining momentum, atis will be serving their renowned 'build your own' bowls as well as their new Autumn menu which features the 'Autumn Kickstarter' loaded with shredded kale and cabbage, baby spinach, scorched brussels sprouts, red raw slaw, Poilâne sourdough breadcrumbs and salted caramelised walnut…the perfect salad for the colder days ahead.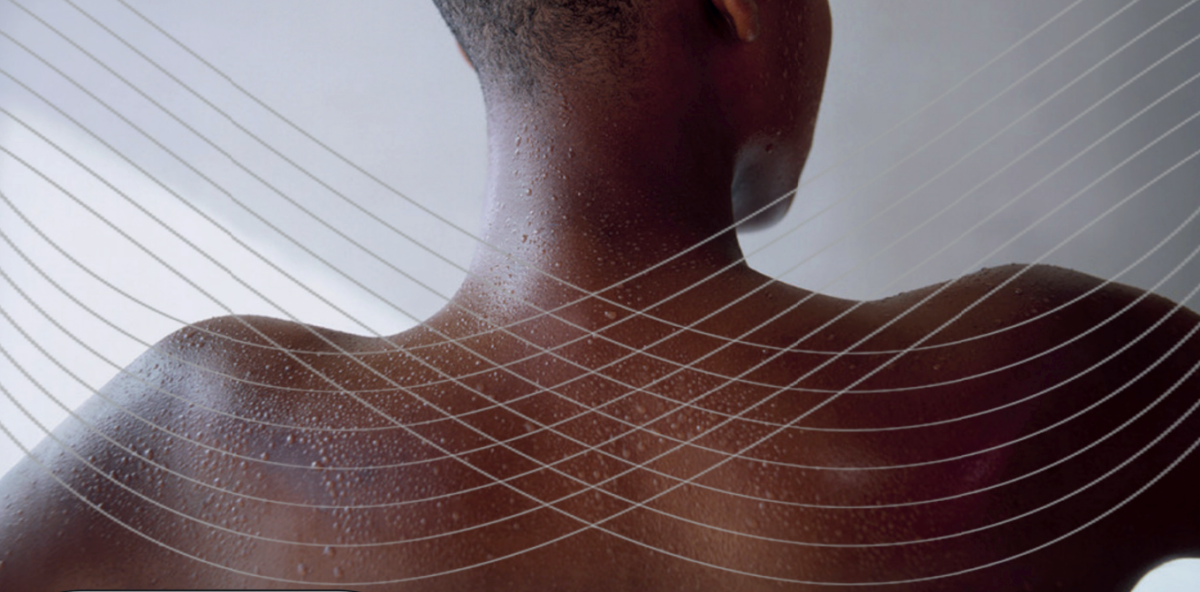 The Platform Where Sound Meets Skincare – de Mamiel x OPO Soundscape
Annee de Mamiel has joined forces with sound meditation expert, Chris Connors to forge an incredible partnership that fuses sound healing and holistic skincare solutions. Annee de Mamiel has built her skincare empire around her practice of alleviating the physical manifestations of stress on the skin while working to negate its root cause. Chris Connors, the founder of OPO, the platform that creates science-supported soundscapes and guided meditation practices, has collaborated with de Mamiel on a series of bespoke restorative sound healing programs that enhance the impact of her skin-focused therapies. De Mamiel x OPO uses neuro-sonic 3D soundscapes to enhance both real and virtual moments in a dynamic fusion of ancient wisdom and modern science. Sparking self-care moments, you're encouraged to immerse in the sounds whilst indulging in de Mamiel's skincare rituals.
The Easy Way To Keep Your Health In Check – Randox Everywoman Health Check
Randox's Everywoman Health Check is a comprehensive 12-month programme that makes it easy to understand, track, and improve your overall health giving you two full health checks per year. Up to 150 data points linked to key health areas are measured during each visit and a personalised health plan summarising results is provided to help you make the changes required in order to stay healthy. Randox's on-hand scientific experts are there to discuss any key findings and help you fully understand the insights of your health check. No matter what stage of life you are at, the Everywoman Health Check is designed to help extend and improve your life.
words by Isabelle Shury