A delicious, wholesome breakfast is incredibly important for our wellbeing. It's the fuel to our engine and the choices we make first thing can have a big impact on how we feel for the rest of the day. Here at Hip and Healthy, we are always on the lookout for ways to make mornings a little less hectic and a little more effortless without resorting to the dad-favourite, jam on toast, which, let's face it, may be yummy but totally devoid of the nutrients you need to start your day right.  A quick, nutritious breakfast is something we appreciate and that's why we are so excited to share our recent discovery with you. Meet Nature's Path Organic and Gluten-Free Superflakes!!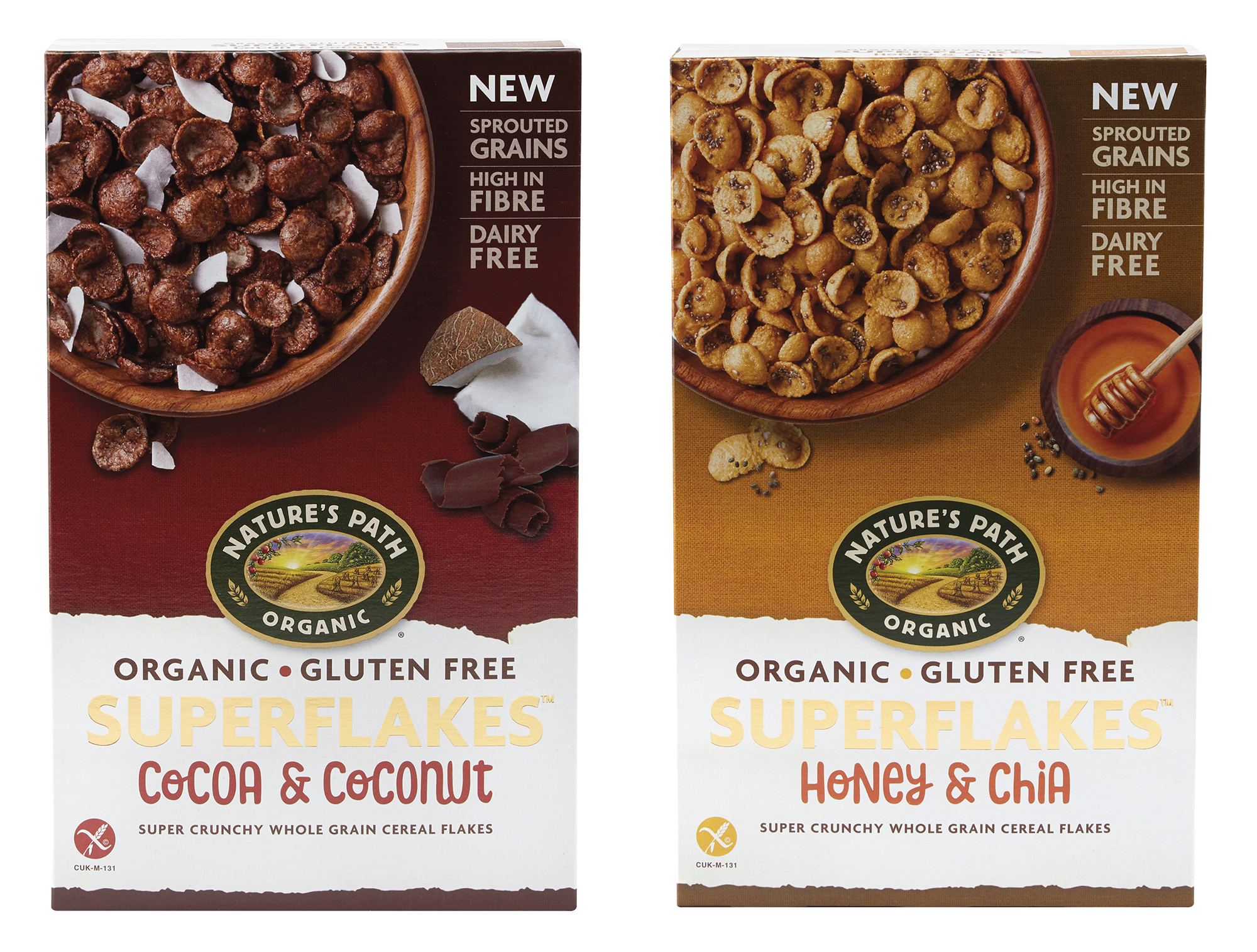 The newest member of the Nature's Path family, these super crunchy, whole grain, Superflakes are too delicious for words! You've got the irresistibly chocolate-y Cocoa & Coconut or the ridiculously more-ish Honey & Chia. Picking a favourite is like picking a favourite child. It would not be fair or right to do so!
This new launch from Nature's Path is all about giving you a helping hand to make healthier choices in the morning (or at snack time because who can resist cereal as a snack?!) Using organic sprouted grains,  packed full of vitamins, minerals and proteins, and organic chia seeds, high in Omega-3 fatty acids,  these seriously super flakes contain loads of fibre, magnesium and are full of flavour too. Plus, they're also dairy-free.
Gluten-free eaters will be happy to hear that Superflakes are certified gluten-free by Coeliac UK and avoid GMOs, all synthetic ingredients and have absolutely no refined sugar. Bet you didn't think you could buy a box of breakfast cereal without ANY sneaky refined sugar, did you? Nature's Path uses organic honey and coconut sugar to give them a touch of sweetness and that's it! It's no surprise to us that a few simple, wholesome ingredients is all it takes to create a mouth-watering recipe that not only ticks the taste box, but the health box too!
We love our Superflakes with coconut or almond milk topped with banana or try sprinkled over greek yoghurt. It's all about choosing your own path to healthy, hassle-free eating, so mix it up however you wish! Add some berries, throw in some nuts, or keep a stash in your handbag for when hunger strikes on the move!
COMPETITION TIME!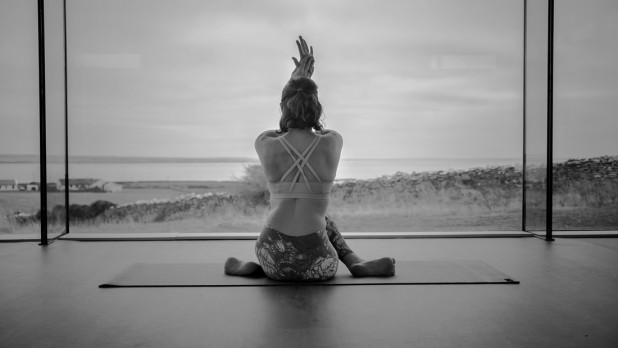 Love yoga? Love the ocean? Want to connect with the great outdoors and get on the path to a balanced, healthy life? Then you're going to be excited to hear about an amazing giveaway Nature's Path are offering to celebrate the launch of their new Organic and Gluten-Free Superflakes!
They are offering one lucky person the opportunity to win 2 spots at the stunning Cliffs of Moher Yoga Retreat in Ireland!
As well as plenty of yoga with world-class teachers, expect spectacular panoramic views over the Atlantic Ocean coast, mouth-watering vegetarian food, coastal walks, meditation sessions, outdoor hot tubs and cooking classes.
This wellness weekend will leave you feeling totally in harmony with your body, completely re-energised and ready to embrace the many insights and positive life techniques you've learnt over the couple of days into your everyday life.
To ENTER, click here! Good luck!