Every once in a while our lives can get a little bit hectic, and unfortunately, our skin always pays the price! So, to help you get your glow back in time for summer, we've rounded up some of the best, illuminating and brightening skin products, to help replenish and revive your skin! Get ready to say hello to perfect summer skin!
Oskia- Get up and Glow
The first product which we highly recommend is Oskia's Get up and Glow, with natural skincare ingredients such as MSM, Ribose, Butterbur, Swiss Apple Stem Cells, and Hyaluronic Acid,  Get Up & Glow is deliciously lightweight revitalising and energising serum that increases cell respiration. This little bottle of radiance actively brightens, firms, and evens out skin tone, as well as protecting your delicate skin from the stresses of seasonal, environmental and lifestyle damage. This serum will leave your skin silky smooth with a radiant glow that works perfectly on it's own or under makeup.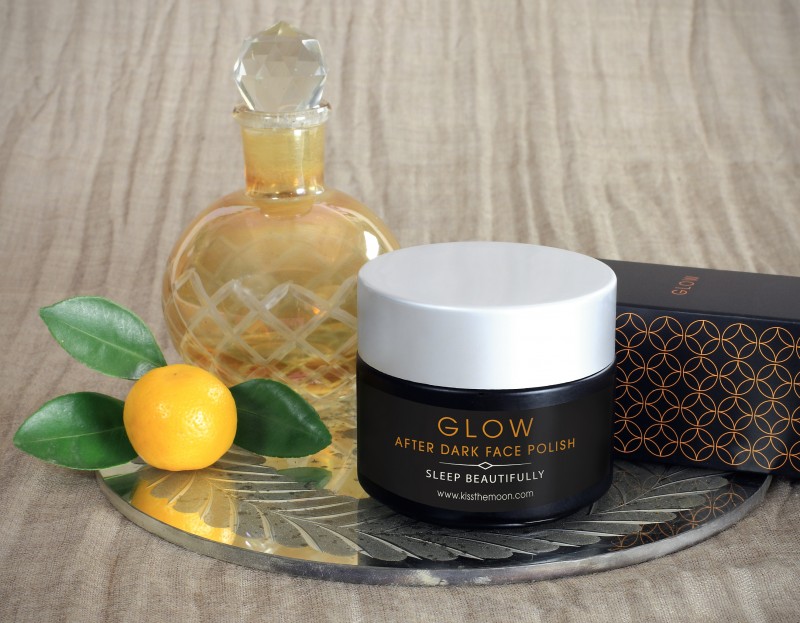 This invigorating scrubs is a delicate blend of soothing essences; Orange, Geranium, Myrrh & Litsea, helping you to unwind and relax in the evenings. This glowing, invigorating scrub will restore and repair your complexion, leaving your skin radiant and beaming, perfect for summer! 
Twelve Beauty- Ideal Brightening Corrective Serum
Twelve beauty's organic serum, enriched with twelve powerful herbs works synergistically to illuminate and correct an uneven complexion and reduce dark spots from sun damage and acne scars. Twelve Beauty's serum, ideal for sensitive skin and particualy, for those with hyper pigmentation, will help kick start your skin in achieving a more radiant and dewy glow.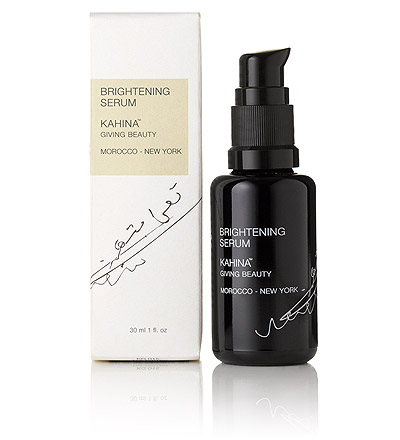 Kahina -Brightening Serum
This serum is lightweight and easily absorbed with a fresh, natural scent, promising to increase luminosity and refine skin tone and texture with an organic-certified treatment complex. The serum is a careful blend of rare white lily, Japanese wakame seaweed, and the powerful antioxidants in argan oil, maritime pine, and green tea, all help contribute to achieving a natural, radiant glow!
Tata Harper's- Ultimate Brightening Solution
Tata Harper's Ultimate Brightening Solution is a powerful anti-ageing treatment, targeted to help correct tone and brighten the look of the skin without harsh chemicals. The Concentrated Brightening Solution fights all stages of the hyper-pigmentation process by helping to inhibit the production, transfer and absorption of melanin into the skin, as well as helping fade the look of dark spots and protecting against further discolouration.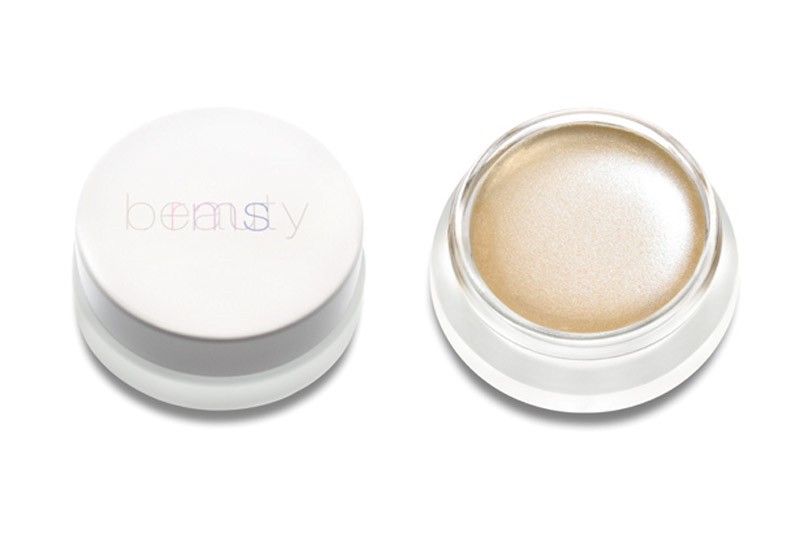 RMS Living Luminizer
For an extra glow, to finish off your beach-ready look is the RMS living Luminizer! An ultra-sheer, mineral illuminating formula with a translucent finish, RMS is loved by many golden goddesses around the world, including Miranda Kerr! Living Luminizer contains nourishing coconut oil and rosemary extract, which are both extremely hydrating and calming for the skin. This little pot of sunshine will highlight anything you want to show off, from cheekbones to your cupids bow! Best of all, it's not sticky, greasy or glittery so the effect is 'chic and dewy', not "sweaty and sparkly"!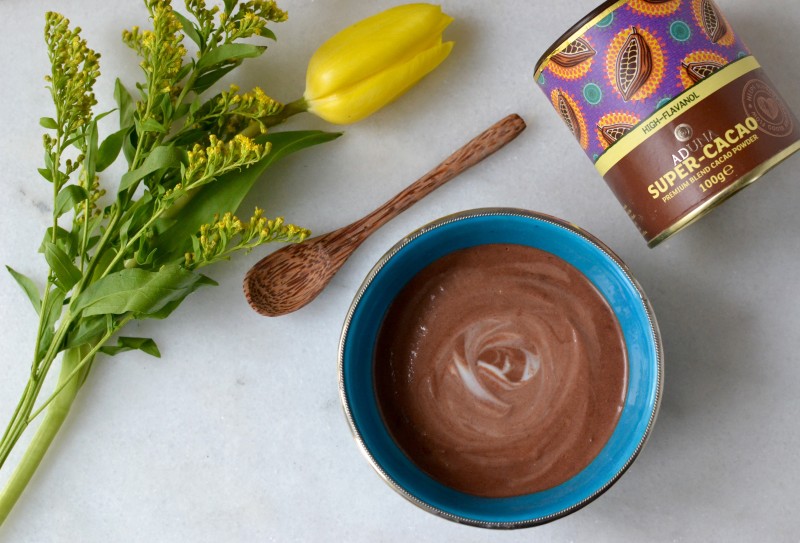 DIY Super-Cacao Face Mask – Aduna
Hooray! Another excuse to whip out the cacao powder! One of our favourite superfood brands, Aduna, have come up with a rather delicious face mask recipe that you can make in the comfort of your home which uses their Super-Cacao powder. This mask is not only incredibly nourishing, it will also boost your complexion and give you gorgeous, perfect summer skin!
Recipe
1 Tablespoon of each:
Aduna Super-Cacao
Melted Coconut Oil
Yogurt (Coconut Yogurt is also great)
Apple Cider Vinegar
Honey
Method
Mix the Super-Cacao with the coconut oil, apple cider vinegar, smoothing out any lumps
Add the honey and mix till combined, then add the yogurt and mix again.
Instructions
Massage gently on to cleansed skin and leave for 20 minutes before washing off with a damp flannel or muslin cloth. A tingling sensation may occur.
words by Olivia Fantoni