Right in the hub of Kings Cross's newly regenerated Coal Drops Yard is The Fore, a super-luxe wellness space where guests can chill out, check emails, grab a smoothie and of course, get a great workout in! The Fore's aim is to make access to fitness and wellness easy and inclusive for all. Focusing on all four elements of human health- physical, emotional, social and intellectual, a whole human approach is an integral part of The Fore's philosophy.
The Fore's sleek main studio, where the group sessions take place, features some unique equipment including The Rip Trainer, a TRX and The Skillmill. The Trailblazing class is designed to help build strength, speed, endurance and mobility. With an emphasis on retaining perfect form throughout the class by completing each exercise correctly, it is deemed one of the safest workouts on the market. The 45-minute class is a technically driven blend of strength and metabolic conditioning using three diverse pieces of self-powered equipment to work the body across all three planes of movement (frontal, sagittal and transverse). The Rip Trainer focuses on rotation through predominantly the core as well as all other muscles in the body. This simple looking piece of kit is seriously challenging, you've been warned! The TRX uses resistance training by incorporating your bodyweight to offer a full-body workout. If you are new to the TRX, you will be shocked at the intensity of this piece kit. Do not be put off by the term 'bodyweight', your muscles will be crying! The Skillmill makes your average treadmill look like a walk in the park, this self-powered curved running machine works the posterior chain leaving no muscle unused. Using a mixture of continuous running and intense sprints, this machine will test your cardio like no other.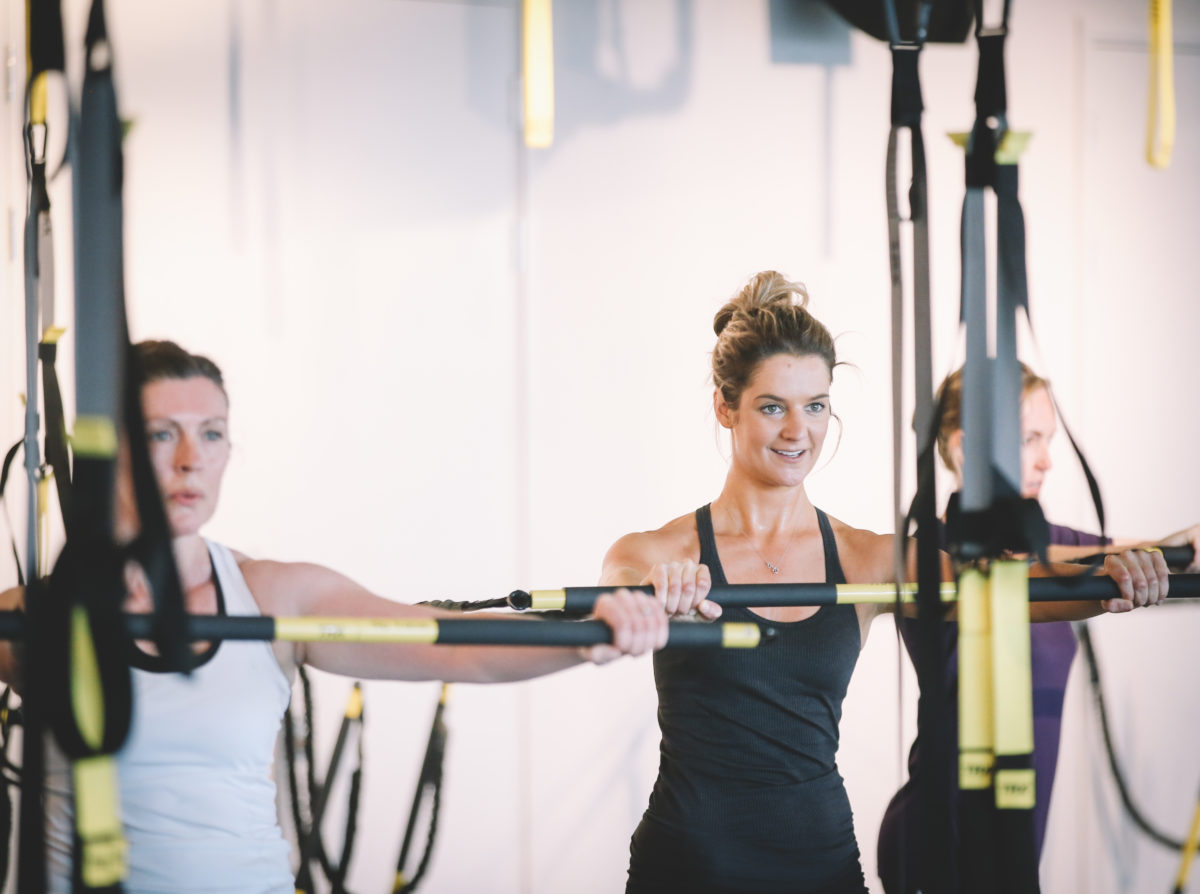 The Fore's lounge area makes the perfect co-working space that clients can use to catch up on emails and knuckle down on a bit of work post-workout. May we also add that The Fore is beautifully designed with incredible attention to detail, as are the changing rooms. Hang around after your session and indulge in the facilities, refuelling with a post-workout shake or reading one of the many coffee table books which are scattered around the place.
The H&H team have done their fair share of fitness classes in London as you can imagine and we can honestly say that The Fore's workout is completely unique. The specialised equipment really forces you to engage your core throughout the whole workout. This total body class will train muscles you never knew existed, testing every part of your body…be prepared for some serious doms the next day, especially in your abs!
For more info head to The Fore