Life these days can feel… well a little chaotic, and there is nothing I love more than indulging in some at home beauty rituals to keep me feeling (and hopefully looking) my best. There was a time when at home beauty was more scrunchies and luminescent coloured face masks with toothpaste on our pimples (maybe I am just showing my age here) but with the advances in home beauty technology, you can add a professional touch to your spa sesh without leaving the house. There are a few at-home self-care rituals that I love to do to both calm my mind and give me that all important and ever sort-after glow (and these days reduce those fine lines around my eyes and forehead). So, queue up your favourite Netflix series (I am all about Brothers and Sisters at the moment), light a scented candle, and prepare to give yourself a spa-like pampering at home.
Mind
Daily life chasing after a toddler while working full time at home can certainly take its toll, leaving me feeling exhausted on a daily basis but de Mamiel has launched my perfect cure; a guided meditation platform to aid deep relaxation at home and it is just what I need.
De Mamiel have partnered with OPO to curate a unique blend of powerful rituals and sound journeys to encourage vibrational alignment and induce deep relaxation. It is the synergistic combination of sound and scent that offers a powerful way to change how we feel and respond to stress and anxiety on both a cellular and emotional level.
Bath time is my ultimate "me time" so my favourite ritual is the Soothe Bath Soak Ritual to elevate my senses and soothe my mind. There's nothing quite like the reassuring calm that envelops you as you sink into a hot bath with the scent of the Soothe Bath Soak; laced with a restorative triple-salt blend and fortifying complex of essential oils, Soothe Bath Soak is designed to ease stress and restore energy along with a guided meditation for your full sound and mindful experience. Total Bliss
Body
Bring confidence to your pearly whites! If you're like me then even the slightest tint of your teeth can cause an irrational amount of stress; and there is nothing that gives me more confidence than being able to flash a bright white smile. Luckily there are at-home whitening treatments that rival that of a professional (and I for one am terrified of seeing the dentist).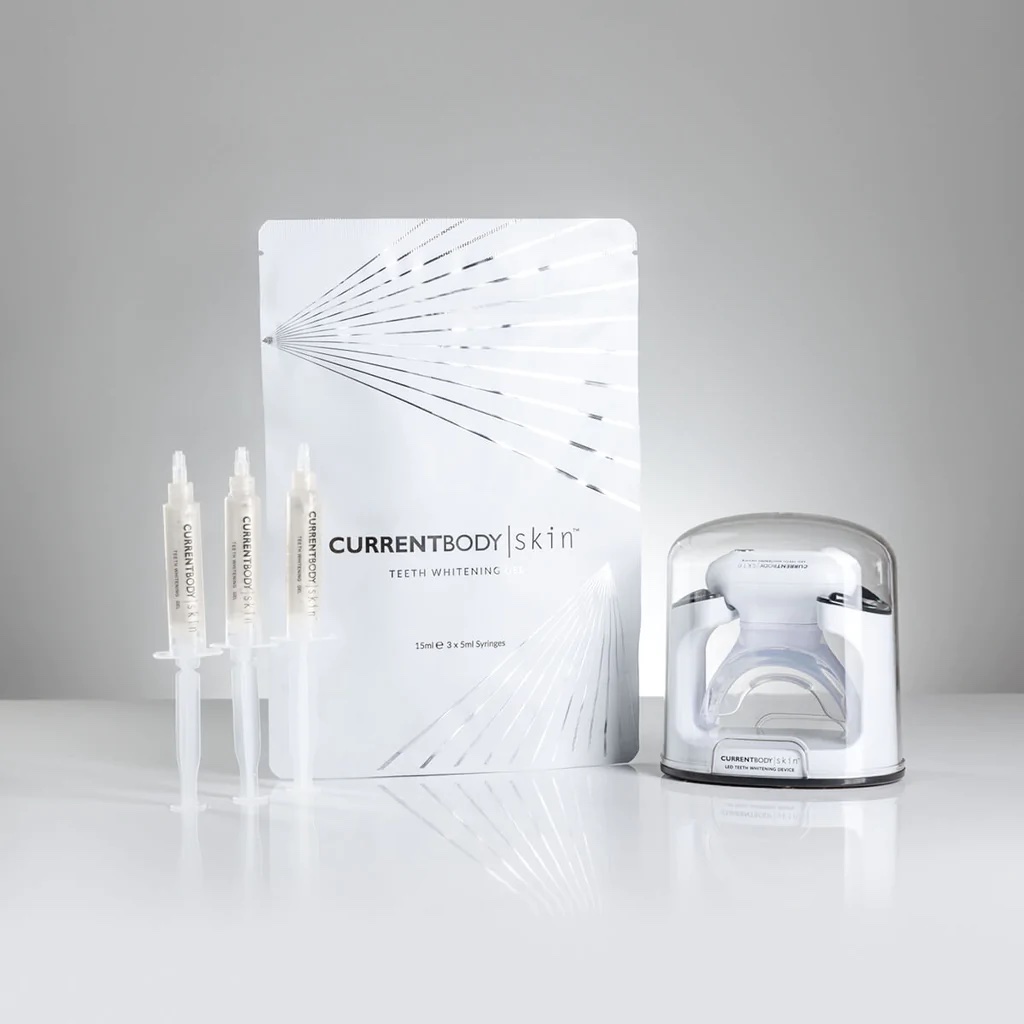 It's easier than ever to take a proactive approach to caring for your teeth and so many different types of products on the market including strips, trays and pens with a range of durability. Having been told I am brushing my gums away I have found my personal favourite is The CurrentBody Skin LED Teeth Whitening Kit is my go-to device for achieving both whiter teeth and healthier gums as it breaks down the stains on teeth caused by everyday eating and drinking of the usual things such as coffee and wine (two of my favourite things). This device uses clinically proven light wavelengths to penetrate deeper than the surface of the gums to promote blood circulation and stimulate skin rejuvenation resulting in healthy white teeth, oxygenated gums and better oral health so you can flash that "Colgate smile".
Soul
What is better for the soul than a salon blow-dry to make you feel ready for any occasion… nothing! Well, other than possibly the new Shark FlexStyle Air Styler & Hair Dryer.
Gone are the days when I had the time to enjoy a regular blow-dry (and manicure) but now I can get Salon worthy hair in the comfort of my own home. My dream (and no doubt any mother's dream) come true! With five different attachments to curl, Straighten, Volumise, Smooth and Define and no heat damage this is my new best friend as it easily rotates between a powerful hair dryer and a styling wand so I can update my look depending on my mood. I am totally vibing the auto wrap curlers for a natural-looking curl.
Skin
LED Masks are having a big moment and I am totally jumping on the bandwagon! As I am nearing 39 with a young toddler I am starting to feel and look a little less like the ingénue I would like to see myself as. I know we shouldn't talk badly of ageing, wrinkles or "laughing lines" as my darling Farmor (grandmother in Swedish) used to call them; something I have always loved. That said I can't help but want to slow down the process and help my skin look the very best it can.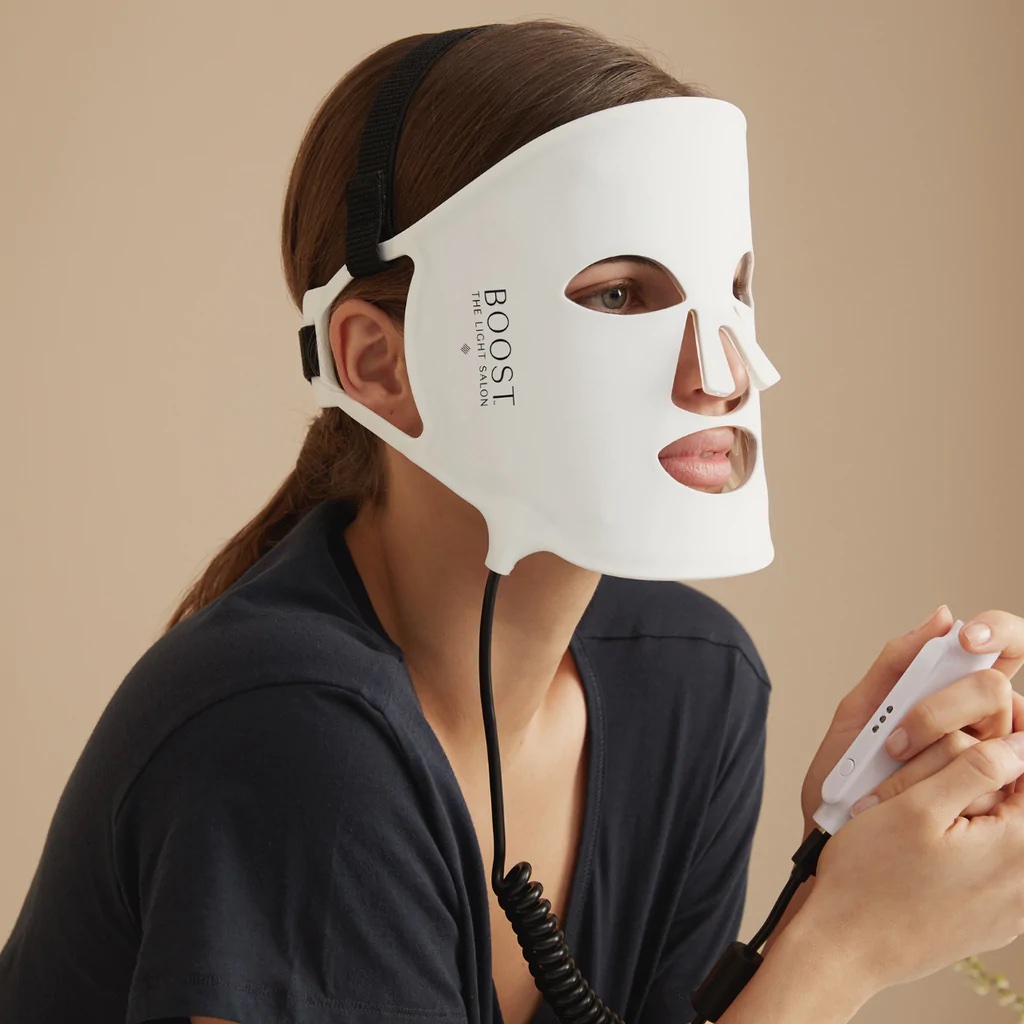 This amazing Boost LED Mask by The Light Salon uses optimised LED wavelengths to soothe the skin and mind in tandem, making it a perfect part of my bedtime routine. It has rejuvenated my skin and nourished my complexion giving me a healthy glow. Much more the dewy Hollywood-leading lady look I'm after rather than the spinster crone of Haloweens past. LED is clinically-proven to increase the production of collagen, something women start losing in their late 20's but men (bloody men) don't until much later. It also tops-up elastin as well as hyaluronic acid. These are the three key elements of radiant skin and work in concert with the wavelengths which increase blood circulation and relax muscles.
Add To Basket