A hidden gem in one of South Kensington's most picturesque streets, KX could give you the impression it's a hotel from the outside, but inside is a wellness haven that happens to be London's most exclusive members club, state of the art gym, spa and health-led restaurant all rolled into one! Intrigued? We got a grand tour and we're taking you with us!
With a hefty price tag on the membership fees, there's no surprise that the clientele is a wealthy crowd, but the atmosphere is genuinely very laid back throughout the club. Laptops are open in the restaurant with people typing away whilst sipping on a green juice, others enjoying lunch over a mocktail catching up with friends, the whole vibe is easygoing and most importantly welcoming. There is a real sense of friendliness between members as well as staff, with everybody seeming to know each other which in London is refreshing, especially in a gym environment. But of course, KX is much more than simply a gym!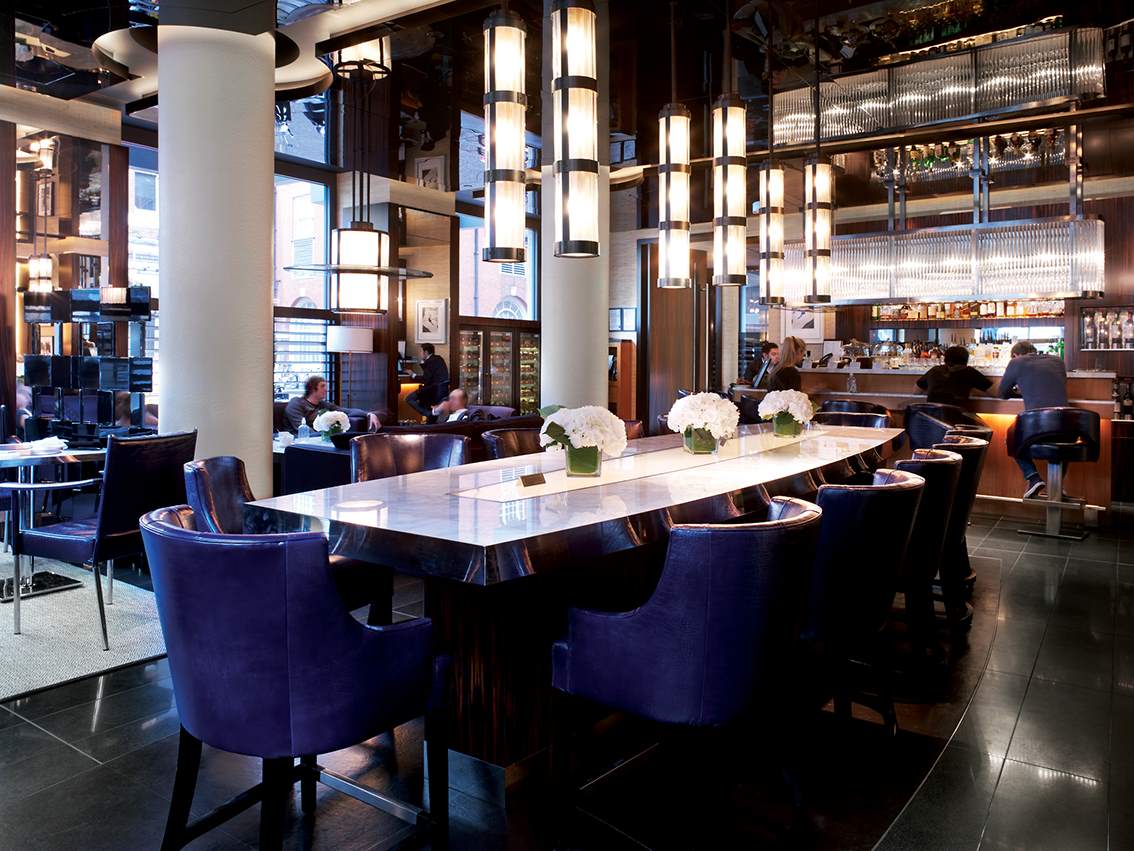 Luxurious, specialised and convenient are just three words that spring to mind when describing KX. Giving their members a seamless experience from start to finish, everything is at your fingertips, from the chockablock timetable of classes to the fully equipped changing rooms, with robes, REN body and skincare products, a menu of healthy post-workout fuel and even a laundry service, so your gym kit is freshly pressed for your next visit. With convenience at the forefront of KX's ethos, members will not only have a more enjoyable experience but their health and fitness regime will become more attainable.
Upon joining each member undergoes an in-depth wellness assessment, involving a lifestyle consultation, cellular blood testing, body composition testing, movement screening and nutrition analysis. The wellness assessment helps the KX team of specialists create a tailored exercise and nutrition plan based on your individual needs, embodying a holistic approach that will benefit not only your physicality but your mentality too.
The Gym…
Jam-packed with the best equipment money can buy, KX's studio has everything you need for a hardcore workout. It's not often you see an original Booty Builder machine in the UK but lo and behold KX is equipped with this specialised bit of kit used for hip thrusts (I was clearly very impressed). Opposite the studio is KX's in house Dojo where their combat-based classes and 1-to-1 boxing sessions take place. The extensive timetable includes dance, cardio conditioning, indoor cycling, resistance conditioning, yoga, barre, Pilates and reformer Pilates. KX's expert Personal Trainers are passionate about transformative change, instilling holistic health and fitness as a pillar in their client's daily routine. From bespoke exercise plans to nutritional guidance and rehabilitation programmes, they are on hand to give you that extra boost to achieving a healthier lifestyle.
The KX gym also houses their very own Red Fit Lab, a therapeutic studio with surround red and infrared lights. Dubbed the 'Red Fit Cardio' this unique experience combines moderate cardio with Photobiomodulation Therapy (PBMT) to improve cardiovascular health, target fat burning and upregulation of the body's antioxidant system. Members can sign up to the innovative wellness program for an intense 7 Day Detox that delivers effective results.
For those seeking a little extra guidance, KX20 is the ideal way to transform your mind and body. The 28-day transformation programme incorporates exercise and nutrition to promote fat loss and create lean tissue. Including 20 personal training sessions, 20 fat-burning shots and protein shakes plus the KX20 nutritional manual and food delivery (3 meals, protein shake and snacks) this programme is highly effective and will leave you feeling the best version of yourself. KX20 is programmed so that following your 28 days, you will continue to implement everything you've learned into your daily life meaning you will continue to thrive off the programme and ultimately become a better you. The programme is open to non-members as well as members, and gives you access to the KX Spa, restaurant and clubroom, steam room, sauna and hot and cold plunge pools.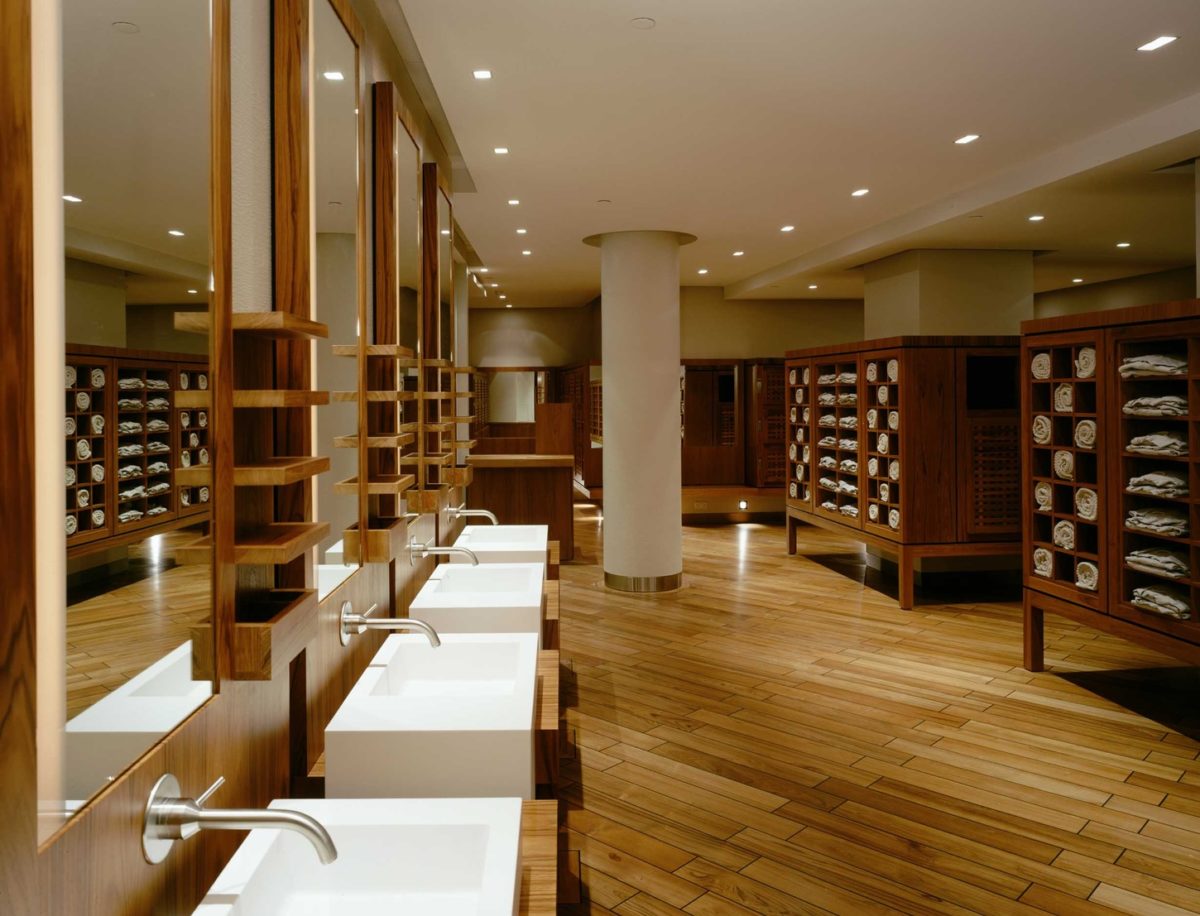 The Spa…
KX's spa is the epitome of tranquillity and rejuvenation. Open to both members and non-members alike, the spa employs some of the industry's most advanced practitioners that specialise in cutting edge beauty treatments. The spa offers staple beauty treatments, including massages, facials, waxing and mani/pedis, plus an array of exclusive treatments that set the standard high. Just to give you an idea of how innovative their treatment list really is, the line-up includes reflexology, acupuncture, neuromuscular therapy, lymphatic pressotherapy, hydra facial, colonic hydrotherapy, body sculpting, CoolSculpting and much more. Special mention to in house acupuncture and reflexology practitioner, Alex Scrimgeour, who gave me the most insane reflexology facial. Originating in post-war Vietnam, practitioners discovered the emotional and physical release facial reflexology has to offer by applying pressure to different areas of the face. Utilising a range of tools that are small enough to activate specific areas of the body and emotions, I can vouch for the effectiveness of this treatment. KX are true pioneers in the world of beauty with not many spas able to compete with their extensive, ultra-modern treatments.
The Restaurant…
With health being the main focus of the KX restaurant, the menu features a wide range of dishes that boast an abundance of nutrients. This menu really does go above and beyond to give members the healthiest options possible, incorporating the latest trends in wellness. Think immunity boosting health shots, collagen spiked smoothies, fresh juices, protein shakes and more. Food-wise, sirt salmon salad, vegan burger, ricotta and sweetcorn pancakes and chia pudding all feature in the all-day menu plus much more mouth-watering dishes that make healthy eating a breeze. Using the finest ingredients sourced from suppliers that value sustainability and low intervention farming methods, you can trust KX to deliver on quality in every bite.
It's fair to say we were completely blown away by the level of luxury KX has to offer. Every member of staff wandering around the club greets you with a smile on their face, adding to the hospitable atmosphere that is embedded in the club. Whether you're interested in becoming a member, you'd like to experience the shorter-term KX20 programme or you'd like to visit for a one-off trip to the spa, there's a piece of KX for everyone to enjoy. Offering wellness at its finest, KX is one of London's best-kept secrets in the world of wellness.
Learn more about KX here