Camilla Kirk-Reynolds is a woman who has made it to the top of her game as a master eyelash technician to the rich and famous.
Camilla began her lash career in the film biz, doing lashes for the stars on set…Bridget Jones and The Other Boylen Girl are just a few to name. After spotting a gap in the market for an alternative to stick on lashes, Camilla learned about individual lash extensions and caught the wave before it began a trend. Back then, the thought of individually applying lashes on seemed ludicrous but Camilla was set it would be the next big thing, she was clearly onto something. Fast-forward to 2022, Camilla now has two studios and dabbles with both the film industry and private clients, with who she flaunts her talent in lash form.
Remove any preconceived notions you may have about lash extensions, these are far from fake looking. In fact, Camilla's secret to success is the fact that her lashes look natural, and when she says natural she means natural…no exceptions even when requested by clients. Lash safety is Camilla's number one priority and has helped her to accredit her expert status. With a roster of celeb and A-lister clients, Elle Macpherson, Angelia Jolie and even royalty are amongst them, Camilla has proven popular amongst those who desire a natural aesthetic, the aim is to simply enhance your features rather than change the way you look. Her method is safe and most importantly does not wreck your lashes in any way. It's common for lash technicians to suggest having a break between treatments, alarm bells should be ringing at this point. If you read between the lines what they're really saying is that 'there's likely to damage caused from this treatment.' With Camilla's method, there is no need for breaks as there's no damage caused in the aftermath with the adhesive used, safe your skin and your lashes!
New to Camilla's skill set is the Gel-Lys technique which promotes longevity of the lashes. Using a gel-based adhesive which is lash safe, an LED light is used to cure each lash which in the short-term means your lashes will last long-term! Typically standing strong for up to 7 weeks, as opposed to your usual 4 weeks with the traditional route, Gel-Lys will not distribute your lash cycle or interfere with your natural growth. Being one of the first technicians to deliver Gel-Lys in the UK, the technique has become the new go-to for Camilla's clientele.
Both the beauty spaces in Chelsea and Notting Hill set the standard for the luxury treatment you are about to receive, with attention to detail with everything from the in-depth consultation, the interiors, the service and the job in hand.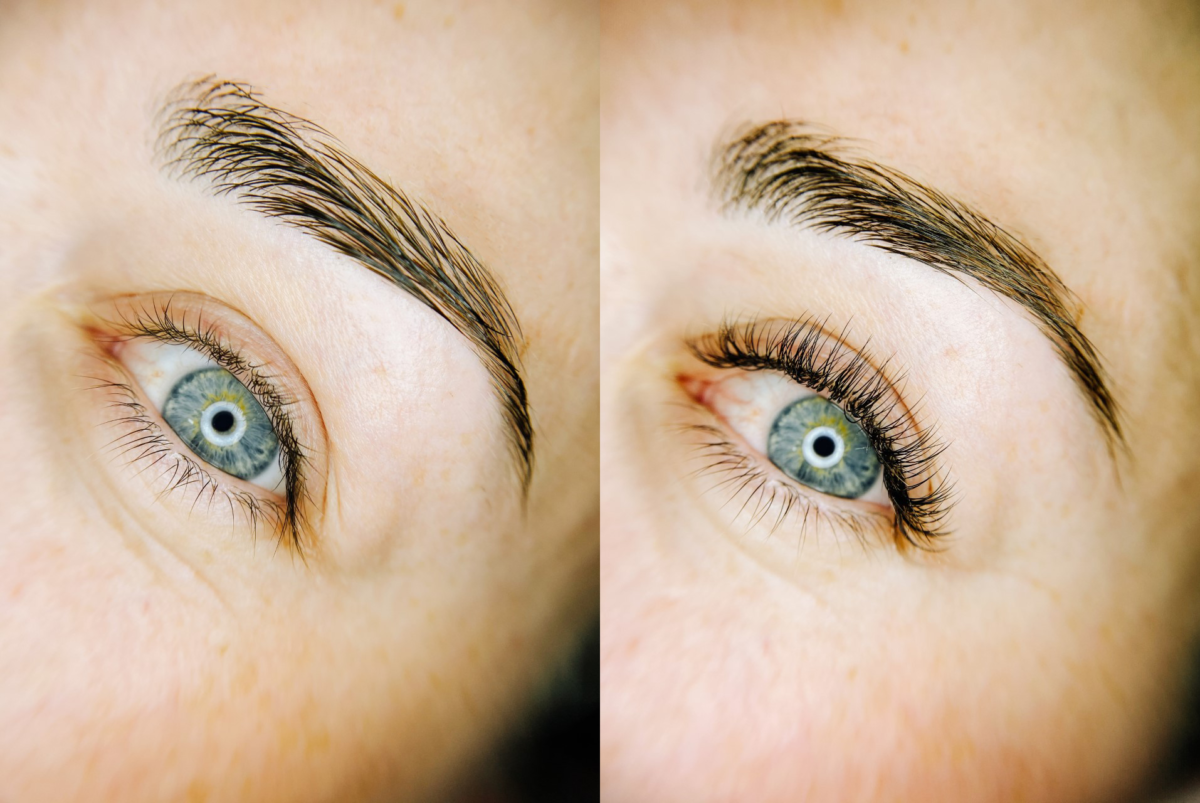 I was lucky enough to have Camilla let loose on my lashes, for my very first set! After a lengthy chat, I ran Camilla through the details about my stubbornly straight lashes and what I was looking to get out of the treatment: a natural-looking curve with a minimal boost in volume and length. Camilla inspected my lashes and explained what would work best for my lashes. The lashes Camilla selected were actually no longer than my natural lash, as although straight mine are quite long. Instead we focused on a curly shape which would give me that lift I was after. Anybody that's had lashes will know, it's a long treatment, around 2 and a half to three hours long! Many people tend to fall asleep as you can't open your eyes at all during the treatment, the heated bed and bolster under your legs also add to the comfort, so all in all it's quite a relaxing treatment. The time flew by and my big reveal was every bit pleasing as I'd hoped, minimal curly lashes that gave me a finished look without any make-up. With lots of holidays in my diary, my lashes would keep me in good stead for make-up free days on the beach! Being a personal trainer, who gets sweaty all the time, I was sceptical about how long they'd last but reassuringly Camilla's USP, the longevity of her technique, means I had nothing to worry about by all accounts.
If lashes are something you're yet to dabble in, we can assure you that you're in safe hands with Camilla. Take it from me, or her acclaimed client book of royalty and A-listers who keep coming back for more, it's definitely a testament to her expertises and professionalism. You wouldn't be disappointed with the outcome!
words by Isabelle Shury