It may not feel like it, but Spring is actually on its way and with that comes the need to refresh not only our wardrobes and fitness routines but our daily makeup essentials. Have a look below at some of our favourite spring beauty essentials we're loving at the moment!
Gone are the matte finish foundations that we've come to know and love during the Winter months, which are swiftly and welcomingly replaced with BB creams, CC creams and tinted moisturisers. Likewise, we kiss goodbye to the bronzers and blushers and say hello to glow palettes, highlighters and illuminators.
Bianca Estelle, Skin Specialist and Founder of bea Skin Care recommends "using a light moisturiser or moisturising serum to help hydrate and retain moisture lost throughout the colder weather. Unlike in winter, the warmer months call for much light moisturising products as our skin retains moisture much better in these temperatures".
Likewise, Dr Nathan Holt from Sk:n Clinics reveals that allowing stress to steal your sleep won't set you up for radiant springtime skin: "Dark circles can appear when the reality and stresses of everyday life disrupt our sleep pattern. A refreshing eye cream will do wonders to prevent water loss in the skin and improve elasticity, therefore helping to reduce the appearance of dark circles and fine lines".
But navigating Spring beauty essentials can be a bit of a minefield. Stick with us, because here's your complete Hip & Healthy guide to refreshing your make up bag, making it fit and ready for the Spring.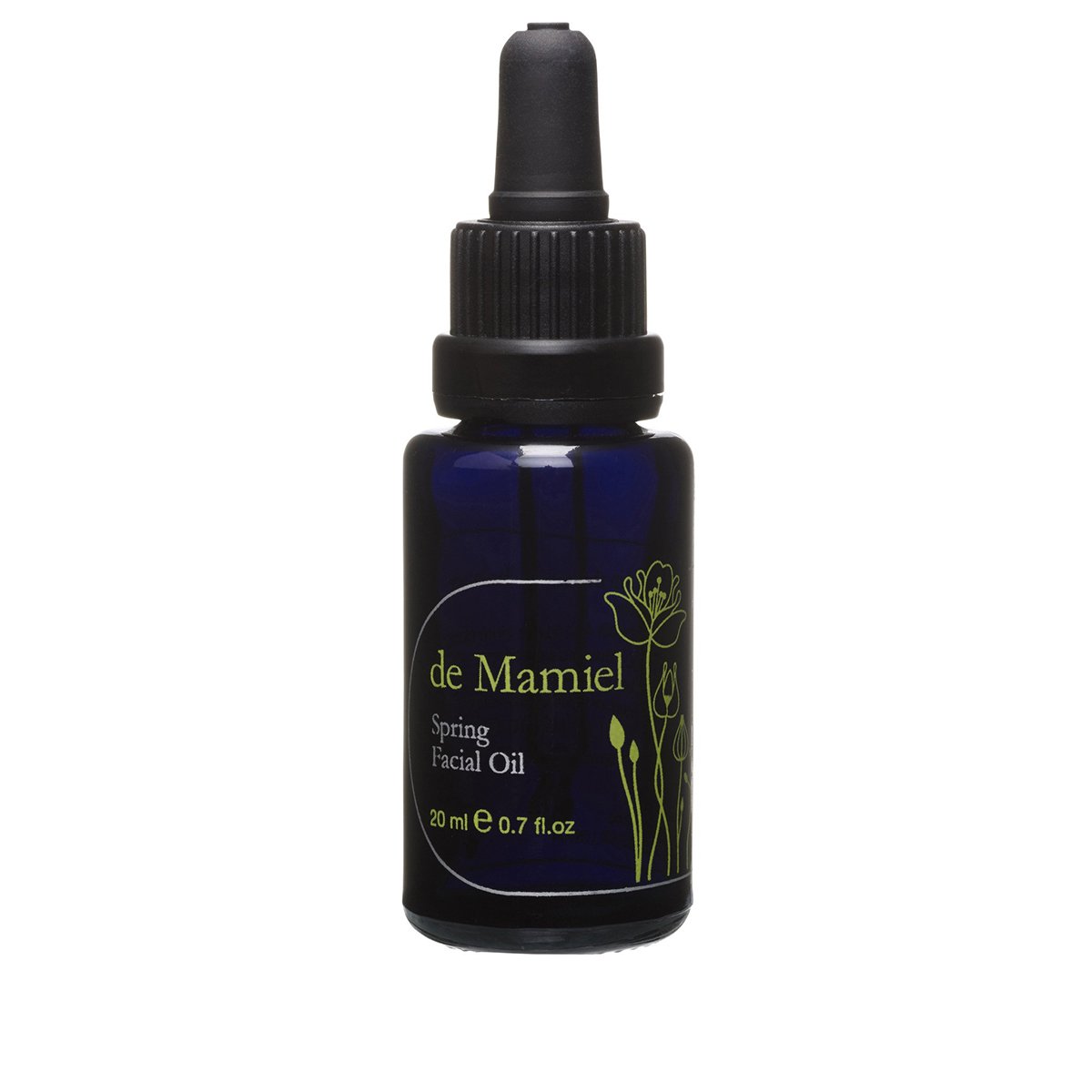 de Mamiel Limited Edition Spring Facial Oil
de Mamiel's Limited Edition Spring Facial Oil is a total lifesaver for the Spring. The blend is bursting with potent aromatics and flower essences and let us tell you – it smells delectable. It works with cellular levels to deliver renewed energy, bringing winter-weary skin back into bloom. It's a true wake up call for dull complexions, which have become dry throughout the colder snap.
Containing Jojoba, Rosehip and Milk Thistle, you'll find your skin rebalanced with its own natural oils and moisture levels which can go haywire with the change of season. It's really nutritious and incredibly easy for your skin to absorb because its full of fatty acids, anti-oxidants and anti-inflammatories which encourages a healthy, Spring-like glow.
£70.00, available from www.shop.hipandhealthy.com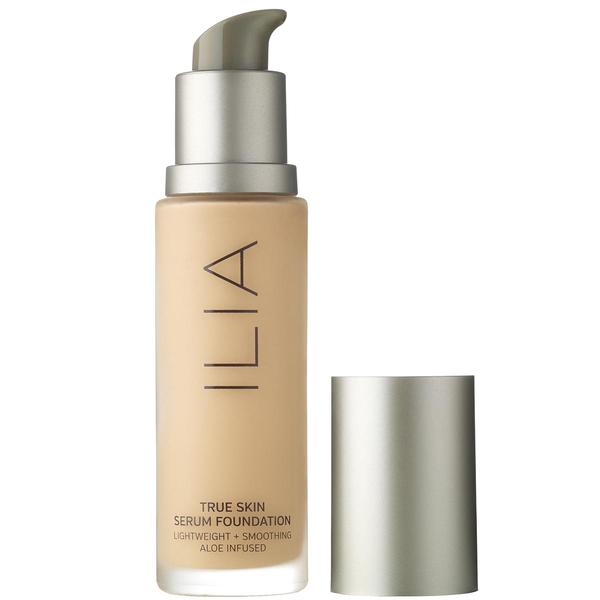 Ilia Beauty True Skin Serum Foundation
True Skin Serum Foundation is a complexion-perfecting, serum-infused foundation that's equal parts skincare and colour correction. It weightlessly delivers build-able medium coverage with a silky finish, whilst nourishing with a powerful blend of botanical actives that leaves skin looking like… well, flawless skin. Infused with aloe leaf, rose hip, jojoba and marula oils, it soothes irritations whilst taming redness, plumps fine lines and ensures that the formula effortlessly melts into skin for a more even, luminous appearance.
It also blurs the appearance of imperfections and minimises pores for a complexion that looks refined and refreshed.
£50.00, available from www.contentbeautywellbeing.com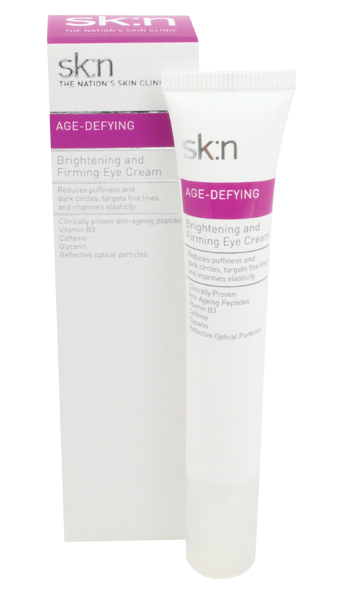 Sk:n's Brightening & Firming Eye Cream
Not only does it prevent the signs of ageing, but this eye cream helps treat exposure to UV rays – and whilst it's highly recommended that you wear an SPF all year round, winter isn't exactly the time of year when the sun is most prevalent. However, merge this eye cream into your spring skincare regime to prevent free radicals.
Free radicals attack and destroy skin cells in a process known as oxidation. The visible signs are lines and wrinkles, brown marks, facial broken veins and loss of firmness to the skin – all of which can be caused by exposure to UV rays, pollution and smoking.
£25.50, available from https://www.sknclinics.co.uk/shop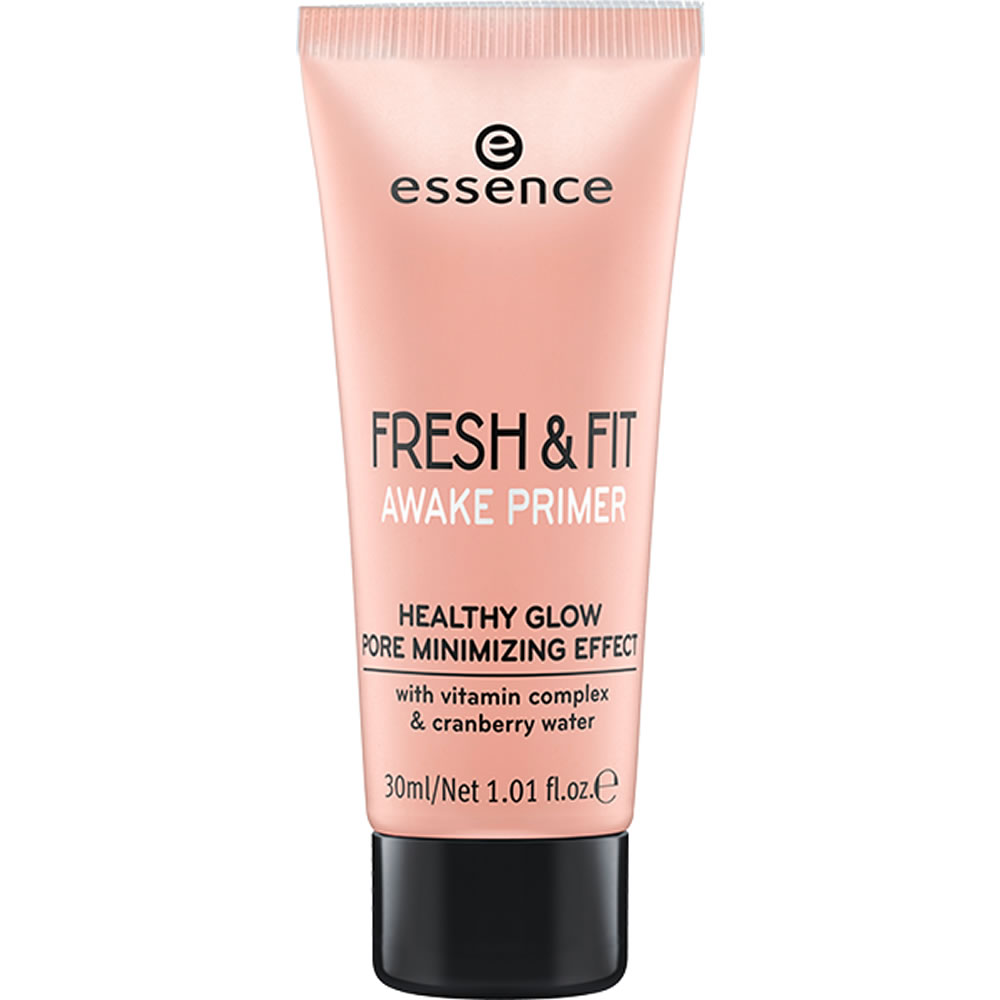 essence Fresh & Fit Awake Make-Up
The essence Fresh & Fit Awake Make-Up is literally a breath of fresh air. Coming in at £5.00, this cruelty-free product is exactly what you want from your Spring makeup. The enriching vitamin complex and cranberry water mean that the foundation wakes up the skin and gives it a healthy glow. The delicate light reflecting pigments also ensure a smooth complexion with a fresh touch.
£5.00, available from www.wilko.com
Dead Sea Spa's Magik BB Cream
This BB cream is basically magic. It provides flawless skin without the need for heavy foundation build-up or the need for multiple products. It's the perfect multi-use summer solution as it also contains SPF15. The product is suitable for all skin types, dermatologically tested, evens out skin tone, hides imperfections and also contains hyaluronic acid and vitamins E&C meaning that it helps to heal, promote cell regeneration, produces collagen and retain much-needed water in the skin – perfect after these cold Winter months.
The best thing though is that it doesn't clog your pores like a normal foundation would as the powerful blend of Dead Sea Minerals and organic plant extracts help to soothe, hydrate and detoxify the skin to leave your complexion balanced, rejuvenated and youthful-looking.
£13.95, available from http://www.deadseacosmetics.co.uk.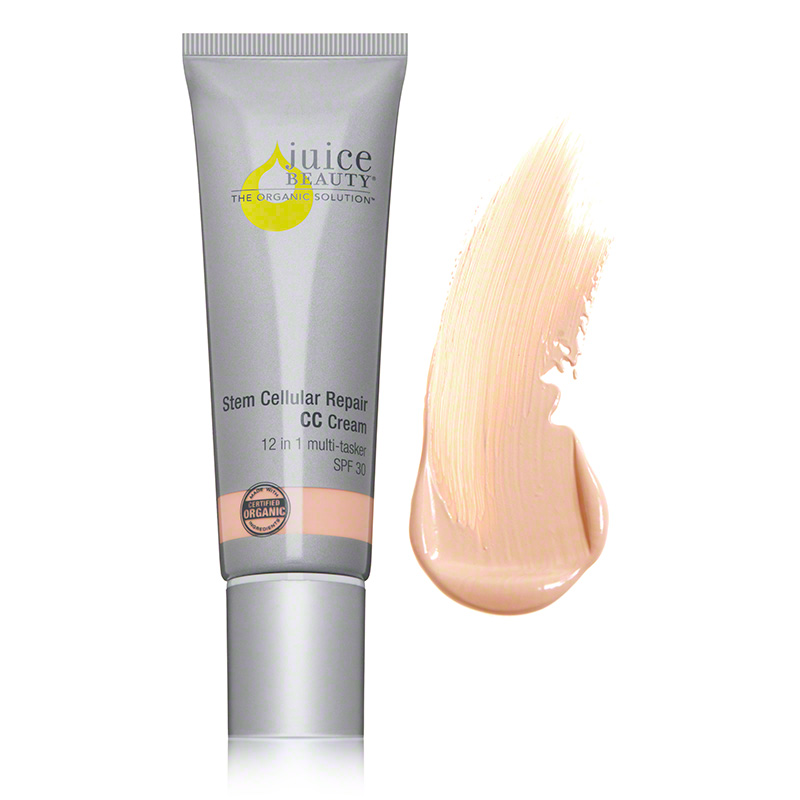 Juice Beauty's Stem Cellular CC Cream
The first ever CC cream to market in North America in 2012, Juice Beauty's Stem Cellular CC Cream has finally arrived in the UK. This is a 12 in 1 multi-tasking CC cream so say hello to this money saving product as there is little to no need for multiple concealers, foundations, highlighters with this bad boy.
Its benefits include but are not limited to increasing cellular turnover, evens skin tone, rich in antioxidants, SPF30, moisturising and mineral tinted coverage.
£42.00, available from https://www.alyaka.com
bea Skin Care AHA Rejuvenating Wands
Bianca Estelle, founder of bea Skin Care explains that "as we wave goodbye to winter, it's also a good idea to consider using products that rejuvenate the skin to remove the build-up of dry, dull skin. Our bea Skin Care AHA Rejuvenating Wands, for example, contain a blend of lactic, glycolic and citric acid which provides a deep, yet gentle, purifying peel that will abolish dead skin cells to reveal a brighter complexion." bea Skin Care's Rejuvenating Wands are essentially mini skin peel applicators which are really easy to apply and enable you to perform your own professional 'mini peels' at home.
They work their magic on a range of skin conditions including acne, pigmentation, enlarged pores and fine lines and wrinkles. They also facilitate the penetration of strong active ingredients beneath the skin' surface, ensuring that your regular skincare products are more effectively absorbed.
£60.00, available from https://www.bea-skincare.com.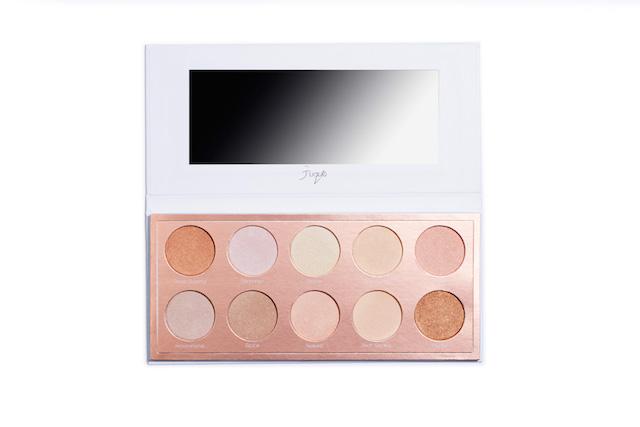 Flique Highlighter Glow Palette
Trade out your traditional bronzer and blusher duo set and give something new a try for Spring. The Deluxe Highlighter Glow Palette is a collection of 10 iridescent highlighting powders that absorb and reflect light on the skin. It is a versatile palette that can be used on the cheeks, eyes, cupids bow and collarbone to add a touch of lightness and brightness – giving you the perfect healthy glow for Spring.
All Flique products are animal cruelty-free and vegan.
£29.99, available from easilocks.com.
words by Katie Meadway