Keeping up with the beauty world is no easy feat, but thanks to our Best Beauty Buys roundup, you can keep your finger on the pulse of what's hot in the world of skincare, makeup, body care and beyond. In June's Best Beauty Buys, expect lots of lock loving boosters, glow-getting skincare, and the best ways to up your tan game, as tried and tested by our resident beauty expert, Frankie.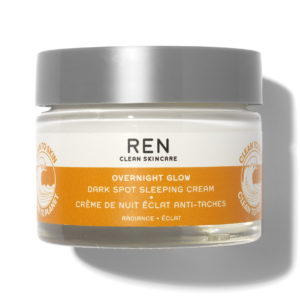 REN Overnight Glow Dark Spot Sleeping Cream – £49
Pigmentation and dark spots got you down? Don't panic – because REN's new glow-getting night cream is clinically proven to reduce their appearance in just seven days! "That sounds too good to be true…", you're probably thinking, but the proof is in the pudding, and a whopping 87% of users agreed that their skin was more radiant and that dark spots had visibly reduced in one week of use. How is this possible – you're probably asking? The secret lies in a vegan formula and clean ingredients – including encapsulated algae and phytoglycogen – that target pigmentation and enhance radiance, fast.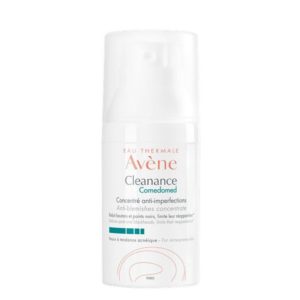 Avène Cleanance Comedomed – £18.50
If it's acne and breakouts you're battling with, then Avène's latest launch might just be your new beauty best friend. A soothing moisturiser formulated with oily, blemish-prone skins in mind, it combines a plant-based active ingredient derived from milk thistle extract (ComedoclastinTM if you want to sound fancy) and Avène's signature spring water to maintain the skin's natural pH, soothe, soften, and – most importantly – prevent the formation of a microcomedone, a.k.a. the early stage of acne where pores are blocked by sebum and dead cells. By stopping this in its tracks, spots can't form, skin is significantly clearer, and blemishes are banished.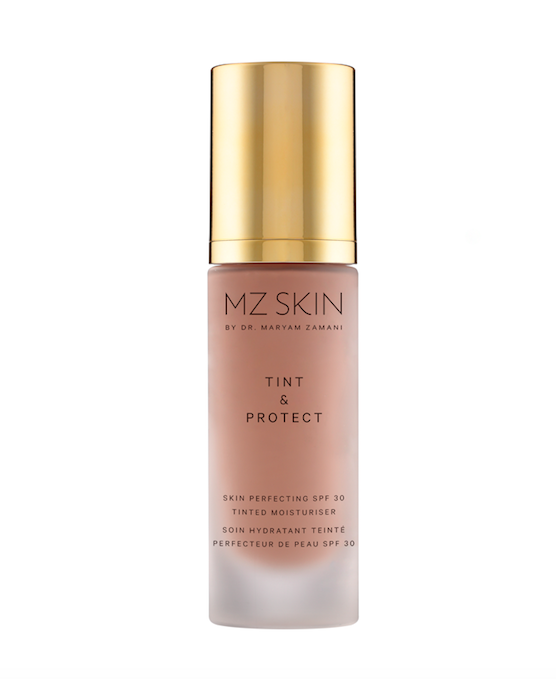 MZ Skin Tint & Protect – £95
The sun is shining, the weather is sweet, but before you go soaking up that vitamin D goodness, be sure to tint and protect with this skincare-meets-makeup hybrid from MZ Skin. Not only does it impart a radiant, natural-looking glow (perfect if you're feeling particularly pasty after that beach vacay was cancelled), but it also offers SPF 30 protection, is totally vegan, and deeply moisturizes and revitalises cells thanks to hyaluronic acid, kahai nut oil, and encapsulated vitamin C. See you in the sunshine.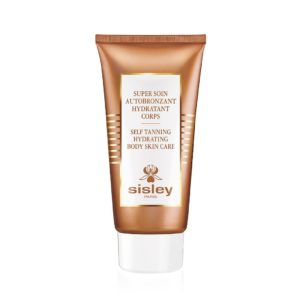 Sisley Self Tanning Hydrating Body Skin Care – £88
If your body is also in need of a bronzing boost, then Sisley's new nourishing self-tanner is just the ticket. Thanks to its deeply hydrating formula, rich in macadamia oil, glycerin, stevia leaf and plant extracts, it sinks seamlessly into the skin while imparting a gorgeous, golden glow and smooth velvety finish. Not to mention it's easily buildable, won't leave you looking streaky, and smells divine thanks to a delicate floral-fresh fragrance. Who needs Santorini when you have Sisley? Exactly.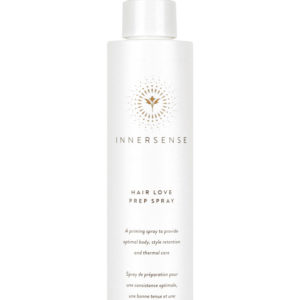 Innersense Hair Love Prep Spray – £26
We're all for fuller-looking, bouncy body when it comes to our hair – but harsh, drying, and damaging ingredients? Not so much. But just as we were about to give up on transforming our limp tresses into manes to rival Blake Lively, Innersense launched its Hair Love Prep Spray, and we were instantly hooked. Shunning chemical nasties and aggressive additives in favour of the purest, ethically sourced organic ingredients, it loads locks with rice protein, vitamin B, baobab, and angelica root to soothe the scalp, boost shine, protect against aggressors, regenerate damage, and add body and bounce. Cue the slow-motion head flick.
Summer Fridays Lip Butter Balm – £19.50
Show your lips some love with Summer Fridays' deliciously decadent buttery balm. Made with 100% natural and vegan ingredients, it's a sumptuous blend of Shea and murumuru seed butters and waxes that coats pouts in a lip-loving layer of healing and hydrating goodness. Plus, the natural vanilla flavour and scent will ensure your smile is the sweetest it can be.
Top tip: Use as an overnight mask if your pout is particularly parched. You'll wake up with lips so soft and smooth you'll give Sleeping Beauty a run for her money.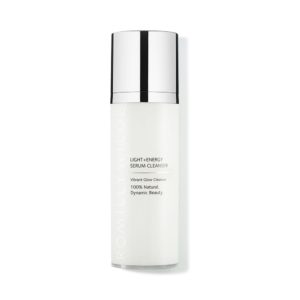 Romilly Wilde Light + Energy Serum Cleanser – £58
This featherweight balm cleanser from Romilly Wilde is the ultimate way to wash away the day while treating your skin to 10 different oils and 15 botanical extracts. But these aren't just any old oils and actives – they've all been chosen for their ability to recover cells damaged by pollution and sun exposure while boosting skin metabolism and texture. Its blissful balmy texture is all thanks to manuka honey extract, and its rich orange hue is down to a combination of saffron and turmeric. Massage into dry skin, leave a moment or two to let it sink in, mix with water to create a nourishing milk, and rinse with the accompanying organic muslin cloth to reveal brighter, more beautiful skin in a flash.
Lisa Franklin Clinic Privé No.3 Serum – £75
We love Lisa Franklin skincare and swear by this super serum when it comes to a product that transforms dry, dehydrated skin into a gorgeous, glowing canvas. Rich in vitamins, fatty acids and omega oils, it's the next best thing to giving thirsty skin a big glass of water, working to support hydration while boosting firmness and elasticity, reinforcing cell regeneration and providing antioxidant protection. This is all thanks to a clever cocktail of ingredients, which includes extracts of desert rose, sea buckthorn oil, rose quartz, and actual diamond powder, which deeply nourish, plump, and hydrate. Don't believe us? Just wait for those compliments to come rolling in.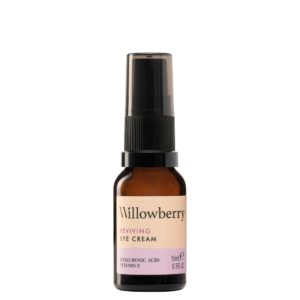 Willowberry Reviving Eye Cream – £26.99
The skin around our eyes is much thinner and more sensitive than the rest of the face, and – to make matters worse – it also happens to be the first area that we neglect when it comes to skincare. The good news is, this hydrating eye cream from Willowberry will leave you looking bright-eyed and beautiful no matter what life throws your way. Helping make dry, puffy peepers a thing of the past, it uses an active complex of green tea, caffeine, pomegranate extract and probiotics to soothe the delicate eye area, leaving it revived and radiant. Our new secret weapon when sleep isn't our friend.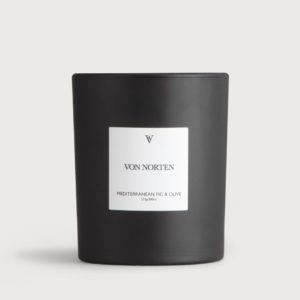 Von Norten Mediterranean Fig & Olive Candle – £42
Okay, so it's not a beauty product per se, but Von Norten's Black Collection candles are the perfect accompaniment to a relaxing soak or face mask session. Especially the Mediterranean Fig & Olive scent, which blends sweet fig with the freshness of olives to instantly whisk you away to the Greek islands. Even better? It's made using natural plant-based waxes with ethically sourced, vegan ingredients, and comes housed in beautiful black packaging made from recycled glass, plastic, and packaging. Because we could all do with a moment of calm right now.
words by Frankie Rozwadowska
---
Read more: A Proven Psoriasis Treatment System That Heals Skin Naturally