Taking the global gym scene by storm, John Reed has upscaled fitness to a whole new level. Boutique studios have become the hot commodity in city centres worldwide, with people opting to invest in their health above everything else. Gone are the days of cheap gym memberships with a few bog standard machines. We want the best of the best, and John Reed Fitness in Liverpool Street might just rival any others in London.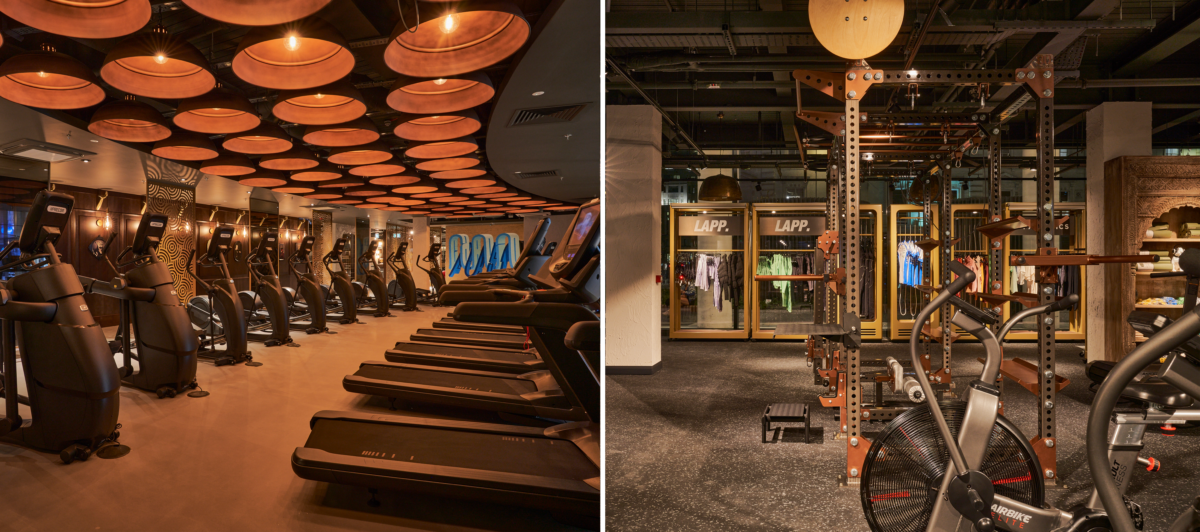 With established plots in Germany, Turkey, Netherlands and the US, the London launch will be John Reed's 40th international location worldwide. Fusing music, fashion, art, design and fitness, John Reed is unlike any gym you will have trained at before. Founded in Germany, all the unique spaces pay homage to the urban Berlin street art and music culture. Leveraging the power of sound and design to motivate members, the gym is soundtracked by John Reed Radio which features energetic beats from an array of genres including electronic, hip-hop, urban and pop. Twice a week there are live DJ sessions from local and international artists, showcasing their latest beats to power you through the toughest of workouts!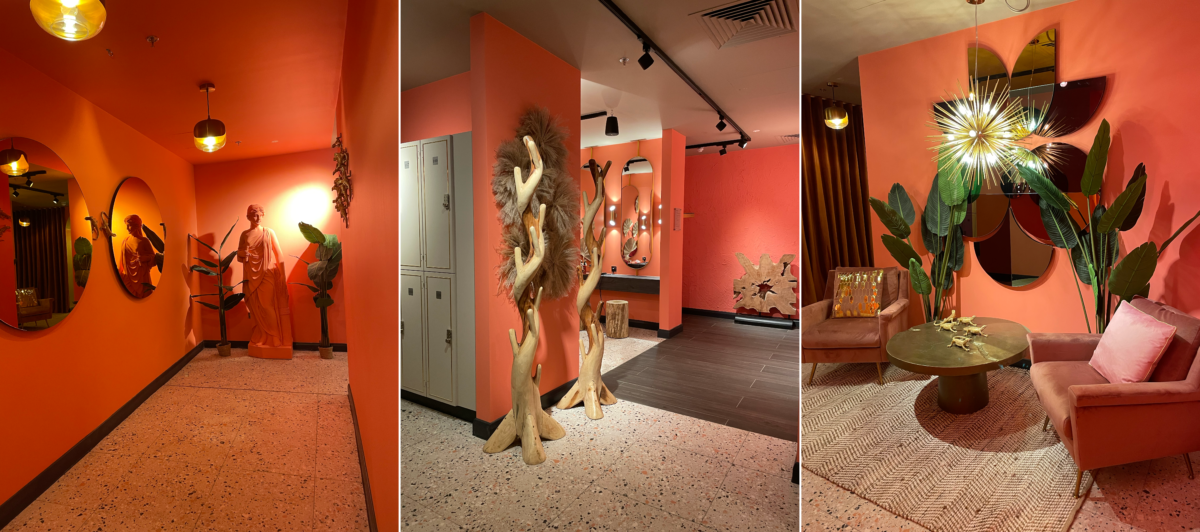 The incredible 2000 square metre studio spread across two floors features a large functional group training space, boxing arena, PT area, free weight and equipment, hot yoga studio, sauna and more. With state of the art equipment in every corner of the gym floor, you will no doubtedly be able to have some of the best workouts yet. There is lots of specialist kit that you don't see at most gyms, including a glute drive machine which we loved, plus lots of equipment we've never used before. We'd highly recommend booking an introduction with John Reed's team of PT's so you can get a good understanding of how to utilise the machines and free weights to your fullest. Members get access to boutique style classes including barre, hot Pilates, hot yoga, pump, boxing and HIIT, so if group exercise is more up your alley then you can book onto these!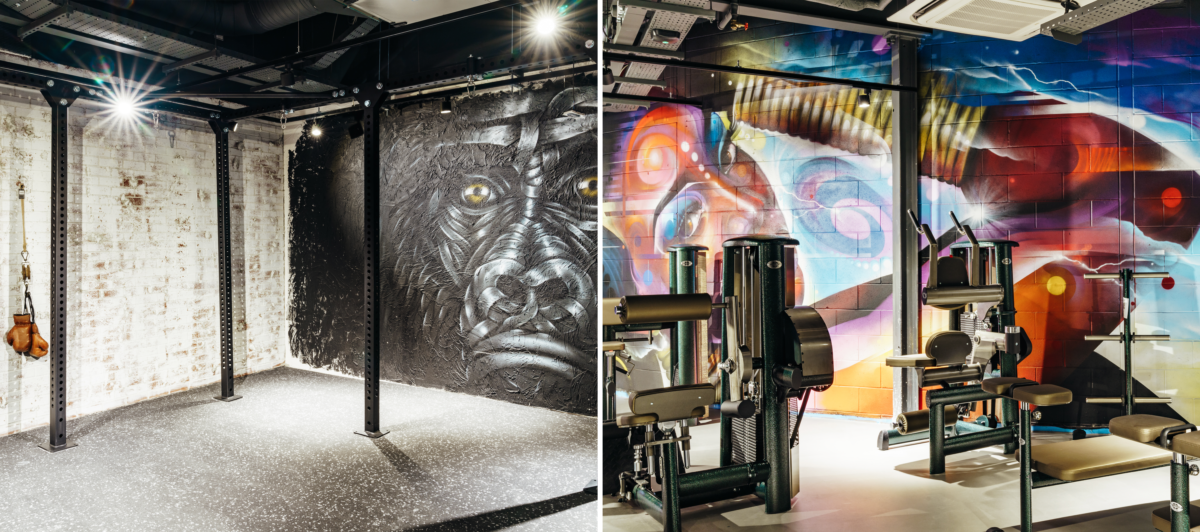 The interior design is what really gives John Reed Fitness the wow factor. Boasting striking murals, futuristic artwork, along with stand out furnishings, plush changing rooms and special lighting concepts, John Reed's unique setting is what will get you coming back for more. They've managed to create a space that feels like much more than just a gym, it's a place you can hang out with like-minded people, improve your health and wellness and fully immerse yourself in the concept. You're more likely to get yourself down to the gym if you love the space and John Reed has nailed this notion.