We are thrilled to share with you our Hip & Healthy Guide to Johannesburg, other-wise known as the "City of Gold" (having been originally a mining town), or as the locals call it, Jozi. Whether you are using Johannesburg as a one day stop on route to your final destination or you're wanting to spend a couple of days exploring. This guide is perfect to help you uncover the absolute best places in terms of where to eat, sleep, sweat and get pampered (in true Hip & Healthy style) so you don't waste any time exploring in this unique city.
SLEEP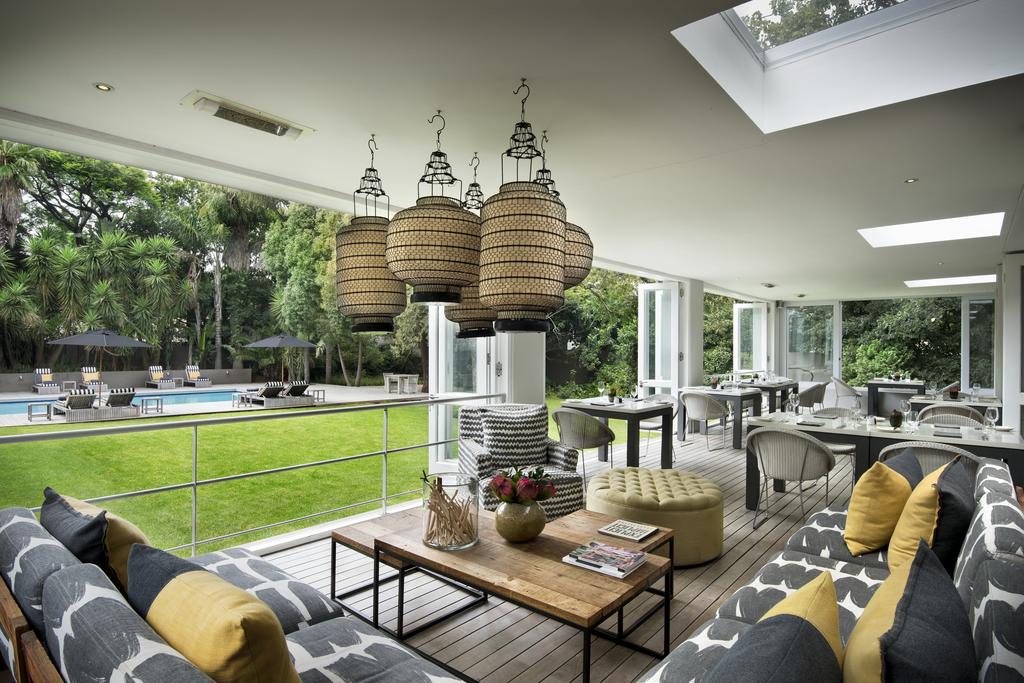 Athol Place Hotel and Villa
Athol Place Hotel and Villa is a gorgeous boutique hotel based in the popular Athol area. This boutique hotel is a short distance from Sandton City, one of Johannesburg's most affluent shopping malls. This boutique hotel offers nine uniquely designed spacious suites. Snuggle up with your loved by the beautifully designed fireplace or kick your feet up by the sparkling blue pool. The Athol Place Hotel and Villa is simply put the picture-perfect boutique hotel to unwind and recover from your jet lag blues.
54 On Bath
54 On Bath is a luxury hotel which is centrally located in Rosebank – one of Johannesburg's most beautiful suburbs. We recommend dining at the hotel's elegant Level Four restaurant which overlooks the hotel's stunning terrace garden. The restaurant's famous afternoon High Tea is an absolute must-try here! Treat yourself and your girlfriends to an Instagram worthy selection of freshly baked scones, pastries and sandwiches #HighTeaDoneRight. Other things that we absolutely love about 54 On Bath is that you can unwind from your busy day out and enjoy the sun by the outdoor swimming pool as well as keep up your healthy routine at the fully equipped fitness club.
EAT
Bliss Juicery
A Hip & Healthy travel guide is just not fully complete unless we add in where you can find the city's most delicious and freshest juices. Bliss Juicery is hands down the best juice spot in town, specializing in 100% natural, cold pressed juices, wellness shots, smoothies and vegan snacks. Our fave smoothie is the Energiser Milk smoothie, made from banana, almond milk, maca, cinnamon and coconut #SmoothieGoals.
Leafy Greens Café
Located on an organic farm in Muldersdrift (which is a short drive outside of the city) the Leafy Greens Café is the perfect city escape for those healthy foodie adventurers. We just love Leafy Green's farm to table philosophy which is based on a holistic plant-based food approach. Spend your day enjoying the African sunshine in Leafy Green's garden with a colourful plate full of goodness. In terms of foodie recommendations, we advise you opt for the Chocolate Banana Toast, or the Bunless Beetroot Burger. As an insider's tip, the best days to visit Leafy Greens is on the weekends, where you can enjoy their fully plant-based buffet – just don't forget to call ahead and book your table!
Free Food
Milkshakes? Pizzas? Wraps? Toasties? And desserts? Which are ALL free from gluten, wheat, dairy, preservatives and sugar? Is that even possible… well…it is at Free Food. Based in Melrose Arch, Free Food is by far one of Jozi's most innovative vegan restaurants. Our personal favorites from this plant-based haven include the Roasted Chickpea and Brinjal pizza (which truly makes our taste buds sing). We also suggest you try Free Food's take on the traditional South African Melk Tart – which is made with dates and coconut milk. Who said you cannot have your cake and eat it too?!
Tashas
Tashas is a boutique lifestyle café. Immerse yourself in Tashas beautiful world, which is filled with delicious food combined with stunning and completely Pinterest worthy interiors. Tashas has a wide range of both veggie and meat dishes – ensuring that there is something for everyone on the menu. Tashas has several locations, where each restaurant has its own unique menu inspiration and twist. Our absolute favorite Tashas is Tashas Hyde Park, quite possibly because it is romantically inspired by Paris.
SWEAT
SWEAT 1000
Don't want to slack on your fitness routine while away? We highly recommend you try a SWEAT 1000 class. Based in Bluebird shopping centre, SWEAT 1000 is the ultimate full body workout studio. No matter your mood before walking into one of these action-packed classes, the studio's great music, team environment and motivating instructors will leave you feeling stronger when you walk out. In terms of packages, you can choose different bundles, ranging from either a 1 class package to an unlimited class package.
Yoga Experience
Find your inner Savasana at Yoga Experience. Based in Illovo, this charming yoga studio caters for both beginners and advanced yogis. Yoga Experience offers a variety of different yoga practices, ranging from Bikrum Yoga to Restorative and Yin Yoga. We tried the 90 minute Bikrum Yoga class and we have to admit it was just what we needed to release all of our travel stresses. As a side note, don't forget to hydrate yourself before and after the class. Also, don't worry about not being a member as you can pay per class.
PAMPER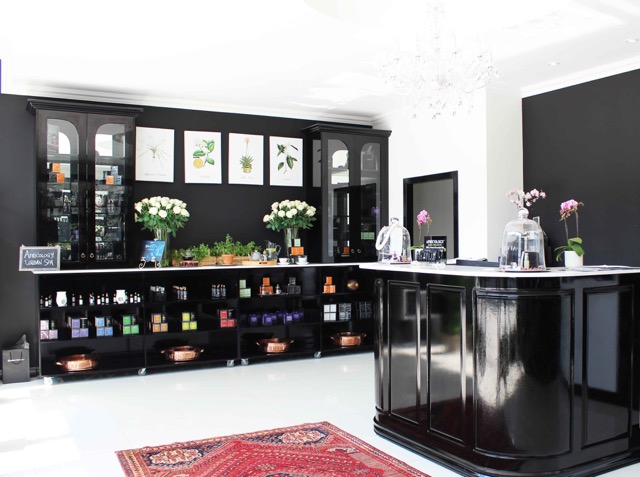 Africology Urban Spa
The Africology Urban day spa is Johannesburg's ultimate pamper sanctuary. What makes Africology unique is that all treatments, from their therapeutic massages to their facials as well as all of their products are influenced by both Reiki and African techniques. Additionally, all Africology products are cruelty free, made with ethical ingredients, eco- friendly, free of micro plastics and paraben free. A couple of products which we just couldn't resist to fill our suitcases with included the Magnesium Bath Milk and the Charcoal Soap.
words by Cindy Gottschalk
READ OUR OTHER H&H TRAVEL GUIDES!