Jessica Ennis-Hill will forever be the golden girl of sports in our hearts. She made the country so proud when she brought home the Heptathlon gold medal in the 2012 Olympics (what a day that was) and, after the birth of her first child, she achieved silver in 2016 Olympics. She will always be regarded as one of the world's most incredible athletes and a true inspiration for young children hoping to follow her footsteps in athletics.
Fitness has continued to be a huge passion of hers into retirement and she's gained a wealth of knowledge from her time as a professional athlete. Launching her first workout app, Jennis, she shares the inspiration behind her new venture and how her fitness routine has changed since becoming a mother.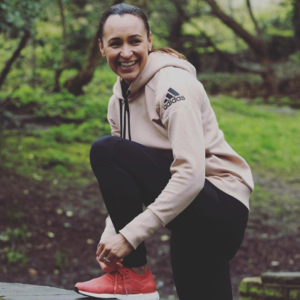 My de-stress tool
"I suppose exercise as it's more of a pleasure now! There is no pressure of competing and training so I can just enjoy doing it. When I have that time, I can just completely switch off and not be distracted by my phone or anything that I have to do or haven't done. Equally, I do love watching something on Netflix as well, I love getting lost in another world."
My non-negotiable health habit
"Taking vitamin C. I have got really used to taking that every day and felt like it has been amazing for my body. If I feel like I am getting a little run down or I am a bit overtired, I take a couple more of those and it doesn't materialise into anything, so having that boost of vitamin C has made a big difference. Also for your skin, you look healthier! When I was training I couldn't really take many supplements as you're drug tested all the time and you have to be so careful so it's nice to be able to take supplements and not worry!"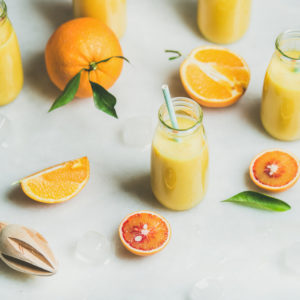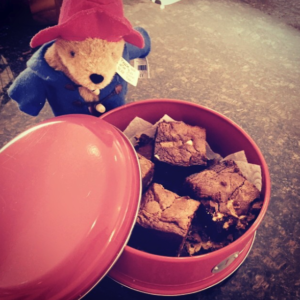 My guilty pleasure
"I would always go for chocolate, I've got a massive sweet tooth! I always want something sweet after my evening meal, I cannot finish the day without it!"
What was the inspiration behind Jennis?
"The journey through both my pregnancies was very different. With Reggie, I was going back into athletics trying to qualify for the Olympics and then with Liv, I was going back to exercise like a normal person, not an athlete. I felt like I gained some great knowledge pre and postnatal with Reggie that I utilised during my second pregnancy and I felt like it would be great to put that all into one place, which is why I had the idea for Jennis. Women can access these workouts whatever stage they're at during or post-pregnancy and be confident exercising through that period of their life."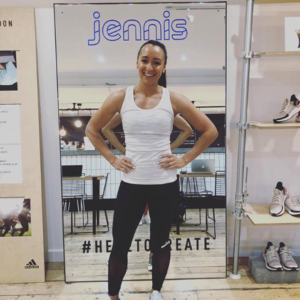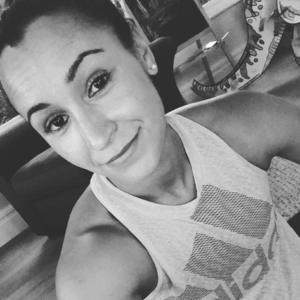 My evening ritual
"Now my youngest Liv goes to bed at a decent time, I take a little bit more time on with my skincare. A good wash, cleanse, moisturize, eye cream…I like to do the lot! Once the kids are all sorted in bed and I can chill out, I take a little bit of time with my skincare. "
How has motherhood changed your fitness regime?
"Well, it's given me a lot less time because when you've got two kids along with everything else going on, finding those windows of time to do a workout is really hard. I stopped competing during this time too and it made me look at what I did as an elite athlete and take habits from that time in my life to squeeze a workout into a short time frame. Even when I'm knackered, I'm lucky I have the tools to know how to work out in the best way that is equally good for my body and time efficient. "