Who would have thought that paradise could actually exists? That a vacation filled with sun, sand and surf would be located in one of the most sought after locations could actually be your next holiday. Well believe it! Hip & Healthy can happily report that wellness retreat company, AdventureYogi, has created the perfect vacation for the active traveler. In the lovely and scenic Moroccan beach side village of Taghazout, you will be encompassed in sunshine, waves and yoga for a luxurious 8 day and 7 night stay.
Fitness
They say that exercise can produce one of the best natural bursts of happiness. Well how about waking up to morning yoga with a view you could only dream of? We'd consider this the best wake-up call ever! Luckily at Adventure Yogi, you'll be treated to daily morning yoga taught by a senior instructor who has been teaching yoga for over 17 years – and is trained in the holistic therapies of reiki. Given a break to do what you like till the early evening, you will once again be spoiled with an hour and a half of yoga to restore the body and mind.
Want to do more than yoga on your holiday? AdventureYogi has got you covered – on your retreat you can surf your heart out or go swimming in either the ocean or swimming pool.
What is there to eat?
One fear of going on vacation is coming home with a little extra weight. Sometimes you can't help it, you're on vacation and you want to indulge…we've all been there! Luckily, Adventure Yogi has got your back – serving meals that offer vegan, vegetarian, gluten- and lactose-free options. All meals coming with a Moroccan flair, you'll be in love with the traditional cuisine and natural flavors. All provided in your stay you will be given six wholesome breakfasts, nutritious lunches, and gourmet vegetarian dinners. If you want something else, no problem! The always-friendly staff can suggest the best local restaurants for you to choose from.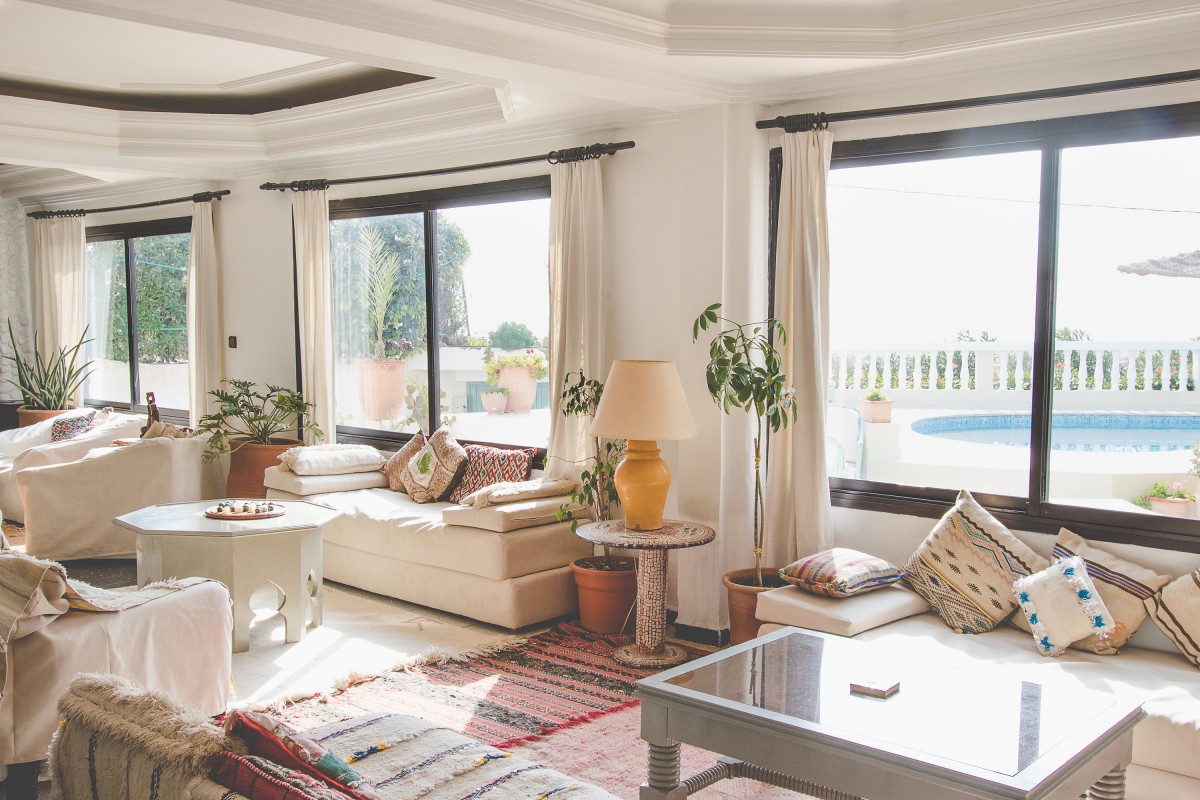 Your Adventure Awaits!
There's never a dull moment here at Taghazout's Banana Point and AdventureYogi plans on making the most of your vacation. Whether you want to keep it simple and lounge in the sun or explore the city around you, they are there to help. So treat yourself to the vacation your body deserves and come explore Morocco!
Book your trip Moroccan Yoga Retreat with AdventureYogi here!