We're sharing with your our biggest in-flight beauty hack, sheet masks! In fact, sheet masks are just our go-to remedy, in general, to help solve most of our skin woes. From dehydration and blemishes to unsightly bags and problems with pigmentation, we thought we would share the best sheet masks to use whether you're at home or surfing the clouds.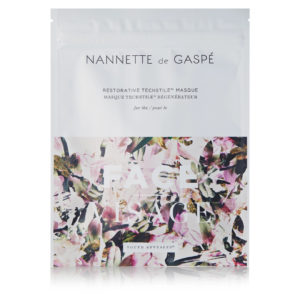 Nannette de Gaspé
This innovative dry sheet mask from Nannette de Gaspé will give you more bang for your buck than you might have thought. You can use this up to 3 times (win) and it's pressed with a concentrated blend of powerful anti-ageing ingredients to help rejuvenate your complexion. This one is particularly handy for travelling as it's not wet or fiddly to put on.
Colbert MD
Illumino Anti-Ageing Brightening Mask
This is a great sheet mask from Colbert MD if you suffer from pigmentation or have annoying dark patches from old spots. The brightening ingredients work to down-regulate the melatonin production in your skin and results can be achieved in just 15 minutes!
La Mer
So so indulgent but it's La Mer. It works. If your skin is in desperate need of a hydration boost, La Mer's "The Hydrating Facial" sheet mask will replenish and restore your complexion leaving it dewy and plump. Be sure to save this one for special occasions where you can really lap up the lusciousness of it!
Sarah Chapman
Skinesis 3D Moisture Infusion Mask
Sarah Chapman's Skinesis line is a hit with many and this mask is another reason to invest in this results-driven range. Infused with hydrating hyaluronic acid and soothing rose water, it works to smoothe and plump the skin to detract from fine lines and dryness.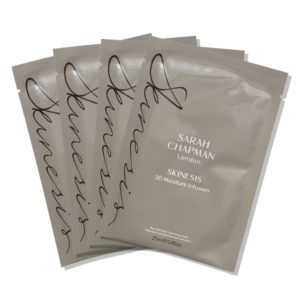 Elizabeth Arden
Probiotic skincare has risen in popularity over the last few years. Not only do probiotics balance the gut but they can also balance the skin, ideal if you are blemish-prone. This sheet mask from Elizabeth Arden will give you instant luminosity and a fresh complexion, helping to mask a bad night's sleep.
Vitamasques
Mauka honey is incredibly antibacterial and amazing for the skin. It fights stubborn spots and helps to re-balance the skin. As well as targetting blemishes, it's also extremely hydrating and moisturising. This is the perfect treat for the skin and definitely one to pack if you're heading off to a festival this summer!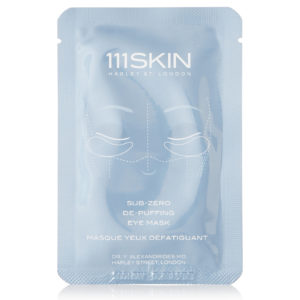 111Skin
Not technically a sheet mask, think of this as a gel mask! 111Skin are experts in the field of skincare and this is our top pick for tired, puffy eyes. Whether you're a parent with a baby going through the "4-month sleep regression" or you've just stepped off a long haul flight in coach, this mask will rescue your under eyes and help you look like you've got your shit together (even if you actually don't).
---
Subscribe to our Newsletter + receive our Sugar & Dairy Free E-Recipe Book, In The Hip & Healthy Kitchen.