Are you lacking in motivation in your current job? Do you suffer from Sunday blues and dread the thought of another mundane Monday at work? Then it's time you rethink your career.
There is nothing more soul destroying than spending your valuable life at a job you hate. It can cast a seemingly un-shiftable cloud over your happiness, positivity and can even affect your relationships with the people closet to you. You're miserable and stuck in a rut and you deserve better. SO much better.
In this article, you'll hear from three, inspiring women who turned their passion into their career. They share their stories and tips for making the jump to your dream job that bit easier.
Holly Davidson
Author of Active
I was an actress for 12 years and as much as I loved it, it was unpredictable and inconsistent. It was full of ups but also many downs.  I wanted to be in control of my career and was tired of waiting for the phone to ring with a call from my agent.  After bridging together acting roles with nannying (something I liked but knew wasn't a long-term career). I decided I had to find another option to fall back on as my acting jobs were becoming less frequent. I needed to find something that inspired me just as much as acting.
Sports, nutrition and fitness were something I always loved doing and was passionate about and that's when I decided to get my personal training qualification.
The first few months after qualifying were scary. Building a new career as PT business fresh out of training was daunting. Where would I find clients? Where would I work? Was I going to earn a good living from this? Will it satisfy me? I had so many unanswered questions but only time would tell.
Three months after I qualified I was training friends and family. I realised how many rewards and satisfaction being a personal trainer gave me. Working with people so closely, creating relationships with clients and seeing what a positive impact I was having on their lives was such an incredible feeling and I knew that I had made the right decision. Slowly from word of mouth my business grew and grew. Within 6 months I had a thriving business – even having to turn down clients.
What made it successful:
Passion. An absolute love for what I do.
At the start giving free sessions, free time.
A willingness to work all hours (at the beginning)
Going the extra mile to give clients a service that other PTs didn't
Caring for my clients, listening, nurturing. Understanding their needs.
Being someone my clients could aspire to – but didn't feel intimidated by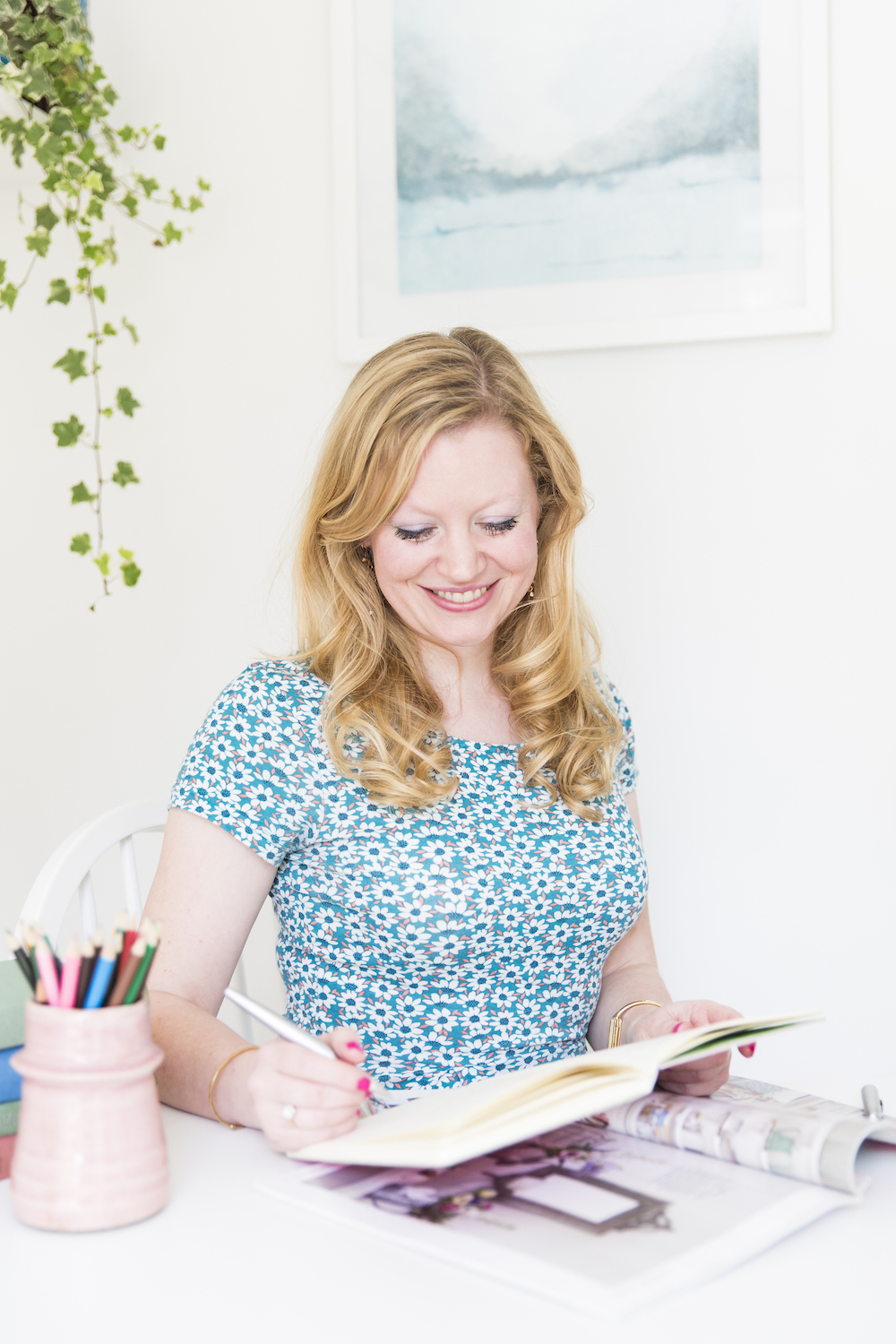 Victoria Harrison
Author of Happy By Design
I feel very lucky to be able to write about interior design and garden design for a living. I always knew I wanted to work in interiors. I've collected interiors magazines since I was at school and dreamed about one day working for one! I studied English and History of Art at University and wrote for local and student newspapers throughout this time but when I graduated I had no idea how to break into the magazine world. I decided I needed some practical experience to set me apart, so I wrote to all the interior design firms in my area and offered to work for free in exchange for industry experience. I got a job at an interior design firm and this gave me a crash course in all things interior design. It also gave me a really valuable insight into the industry and more importantly, it allowed me to build contacts and to start approaching magazines.
Eventually I got a work experience placement on a magazine in London and from there I started networking, building relationships and getting freelance styling and writing work. In the evenings I studied a range of Interior Design Short Courses at Central St Martins and after two years of freelance work I got my first full-time job on an interiors title. It was all the sweeter thanks to the long road it took me to get there!
As my career has developed I've been able to explore areas of design that are particularly close to my own heart, namely wellbeing and health, and this year I published my first book Happy by Design, which looks at how interior design can contribute to our health and happiness. In lots of ways, this book is the culmination of all the knowledge and tips I've gathered over the past 14 years.
What made it successful:

Find your niche! If you want to work in interior design, there are many different routes – do some research to find the one you think would be the best fit for you and channel your energy into making this niche your own. Eg project manager / designer / stylist / writer
Build your own profile. Start to build your own network through social media. Connect with industry professionals, share your own work, and if interiors journalism is your niche then write, write, write, every single day.
Don't give up. Every rejection letter gets you one step closer to an acceptance letter and no one gets their dream job straight away, so don't feel disheartened. I have a big folder at home full of rejection letters that I collected at the start of my career!
Follow your heart but use your head too; learn from people you admire, absorb everything you can from the industry and think about where you want to go.
Georgia Coleridge
Author of The Chakra Project
As the old saying goes – if you do what you love, then you'll never need to work a day in your life. I'm a healer, and I absolutely love my job. Honestly, truly, it doesn't feel like work. I help people by lifting and clearing their energy. People say that they feel lighter and happier after a session. And I have been called in to space-clear houses too (if you can't sell a house for six months you probably need to clean up the energy inside it – I've seen how effective this is, many times.)  It is a huge pleasure and a privilege to be allowed into people's lives and, as energy flows through me, it heals me too, so I am usually very cheerful, energetic and positive.
I became a healer almost by accident. My passion wasn't healing to begin with; it was solving problems – starting with my own (I was exhausted, foggy brained and had aching joints). Then, when I had children, I wanted to do everything I could to help them (they had all sorts of allergies and tummy aches that weren't responding to conventional medicine).
Each time I struggled to solve a problem, I read a lot of different books, tried out a lot of different therapies (both conventional and complimentary) and the people that really fascinated and impressed me were the energy workers, who got incredible results in a non-logical, but very effective way.
I was so interested that it seemed a natural step to train myself. I have studied healing, chakras, kinesiology, family constellations, ancestral memory, past lives and so many other topics. Chakras, the energy hotspots on our body, are particularly fascinating, and I started posting pictures every day about them on Instagram. I did it for myself, simply because I was so interested, and wanted to share my enthusiasm. But this passion must have been shining brightly, because my Instagram page, @ChakraProject, was spotted by a publisher, and it has turned into a beautiful book published earlier this year.
What made it successful:
Baby Steps/Stepping Stones
If you can't see how to bridge the gap between your passion and your dream career, start small with stepping stones. Take a few tiny baby steps in the right direction – and you might be amazed how much more of the path opens up to you.
Stay Open-Minded/Keep Innovating
Keep your end goal in mind (even if you can't see it clearly you know roughly where you are going) and be prepared to try all sorts of different paths to get there.
Your Vibe Attracts Your Tribe
When you are passionate about something and start talking about it, it is amazing how many people you can suddenly meet who are interested in the same thing. Keep asking them for tips and advice. If you are genuinely excited about a topic they will be happy to help you.
Holly Davidson, Georgia Coleridge and Victoria Harrison are appearing at Nourish & Inspire: The Wellness Day this Saturday 30th June to talk about how you can turn your passion into a career. Tickets are available here. 
MORE ARTICLES YOU MIGHT LOVE…