Brace yourselves (and your skin!)… Autumn is coming! With the long days fading and the climate turning up the cool factor (by cool we mean the temperature), it's not only your mood that can be affected by this seasonal change. Hands up if your skin is temperamental at best and seriously (SERIOUSLY) aggravating at worst? You're probably one of many who dread the beginning of the colder season because of it's negative effects on your complexion. You've tried so hard all summer to get your skin to glow from within and look slightly less pasty white than normal only to take 100 steps backwards again with Autumn giving you a chilly slap across the face. It's time to fake the summer glow! Below is what we'll be turning to this autumn to get our skin looking fresh, hydrated, youthful, radiant and like we must be constantly on holiday!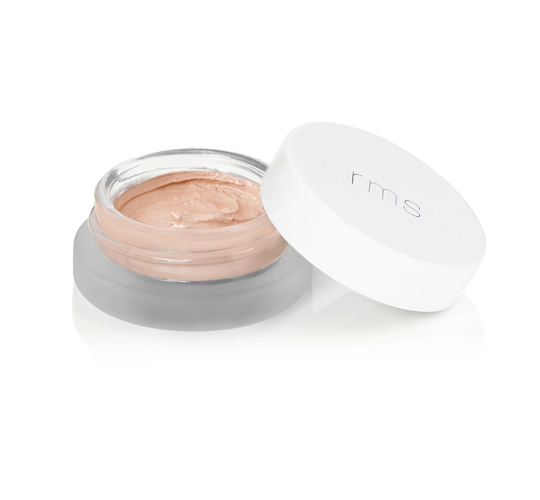 RMS Beauty Magic Luminizer
This little wonder product will be transitioning from our carry-on to our makeup bag. With the most gorgeous rose gold tone, it gives your complexion a slightly warmer feel unlike the original Living Luminizer, which is much lighter. We're huge fans of RMS Beauty's organic ethos and it's cruelty-free badge as well and this product is our glow-to (get it?) We dab this on our cheeks, temples and even our eye-lids to bring back the just-been-to-Saint-Tropez-for-a-long-weekend kind of vibe!
Super Smoothies
It's time to ramp up your morning smoothies and give them a bit of extra skin-loving ingredients. The standard banana, spinach, almond milk is a great combo, don't get us wrong, but it's not going to cut it if you want to bring out the glow. Having said that, it's the perfect base to start off with, and all you need to do is add to it. We recommend adding chia seeds, avocados and walnuts for their omega 3s, carrots for boosted levels of carotenoid, swiss chard for extra greeny goodness, and lots of thin-skinned fruit like blackberries and blueberries for their high-antioxidant levels. You can even ditch the almond milk and swap it for water with a green tea bag brewed and cooled for and even more super-skin breaky!
Balance Me Hyaluronic Plumping Mist
This season, we're all about facial mists. With newly central-heated homes and offices, you skin can become very dry, dull and craving dewy-ness. Introducing Balance Me's new Hylaronic Plumping Mist, specially formulated for dehydrated and sensitive skin. The hyaluronic acid provides an instant shot of hydration, whilst the chamomile calms and brightens irritated complexions. It really is a skin saviour this time of year when you're constantly transitioning from the cold outdoors to your sauna sitting room!
Water
An age-old tip that gets mentioned time and time again when it comes to skin is drink more water. We're going to say it again because keeping hydrated is probably the number one thing you can to combat dry, lack-lustre skin. The average adult human body is made up of between 50-65% water so you can understand already why dehydration is not only detrimental to your skin, but also your health. Grab one of these stainless-steel, BPA free S'well Bottles to help remind you to keep your water levels topped up. Drinks stay cold for 24 hours and hot for 12. For frosty mornings we like to pop a tea bag in with hot water to keep us warm on our commute to the office!
Lily Lolo Pressed Bronzer
Bronzer is a key part of this "fake the summer glow" campaign! Nothing beats a light dusting of this Lily Lolo pressed bronzer for sunkissed looking skin! Containing nourishing, natural ingredients like argan and pomegranate oils, this glow-giver is now firmly part of our autumn makeup kit!
Sister & Co Coffee Scrub
Exfoliators are going to be your best friend in your bid to getting softer, dewy skin this autumn. This Sister & Co Coffee Scrub ploughs away dead skin cells, revealing a glowy blank canvas. What we all want right? It's great to slather on your body post-shower (scrubbing post-shower makes it easier for the dead skin cells to lift away) and you can also use it on your face around areas in need of some TLC. If you have sensitive skin, you can use a smaller amount and dilute with water before applying.
words by Molly Jennings