We all want to improve our environmental impact where we can, but it's not always obvious what choices we should be making. Wouldn't it be nice if there was a brand you could trust, totally secure in the knowledge that they've done all the hard work and research for you? If You Care is a brand of household essentials that does just that! Their mission is to create the ultimate in sustainable products for the home. So, whether you need baking parchment, coffee filters, sponge cloths or food wraps, If You Care have created affordable and eco-conscious alternatives to make it easy for you.
Whether you're whipping up a batch of cookies, or toe-tapping while you wait for that first morning coffee, If You Care have you covered! You can keep doing you, while still looking after the planet. Their range of kitchen and household products are made with extra care to give you the highest quality while having the smallest impact on the planet and the lightest carbon footprint with every product made to leave no trace behind once it has been used and properly disposed of. A win-win for you and the planet!
If You Care started life in 1990 with a simple unbleached coffee filter, since then the range has expanded to cover many more daily kitchen and household needs; from baking paper to carbon-neutral firelighters, sandwich bags, laundry and dish detergents and so much more!
Now widely available in the UK you can find their range in supermarkets, independent health stores, farm shops, and many online eco-stores. So, grab your environmentally friendly sandwich bags and get packing a picnic before summer is over!
If You Care. Doing the little things better for a healthy home, healthy planet, healthy you.

Blackberry & Beetroot Salad
Raspberry Carrot Loaf or Muffins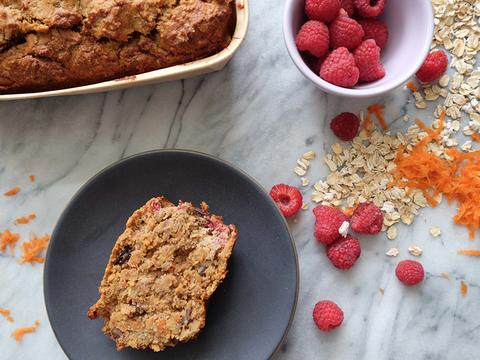 Shakshuka with Parchment Roasted Tomatoes