We couldn't be more excited to share the winners of Hip & Healthy's annual Wellness Awards! We'd like to think we're experts in all things health and wellbeing and as you'll know, we're passionate about sharing the latest and greatest in this amazing industry.
Below are 2023's Wellness Awards Winners, which we spent a long time deliberating over. While it was incredibly difficult to narrow the list down to the final winners, we feel the brands and products below are worthy of their titles and we hope you might discover some new brands that can help you on your way to feeling your best self this year.
Best Liquid Supplement – Love Liposomal

If you hate taking tablets or overly large supplements then a good liquid supplement must be on your hit list! A new discovery is Love Liposomal and they tick so many boxes. Gorgeous packaging (ok not an essential but if you're aesthetically-minded then it's a bonus!), delicious tasting which is hard to come by, high-quality ingredients and excellent bioavailability. We love the Vitamin C & Zinc… you honestly can't ask for a better winter immunity-boosting supplement.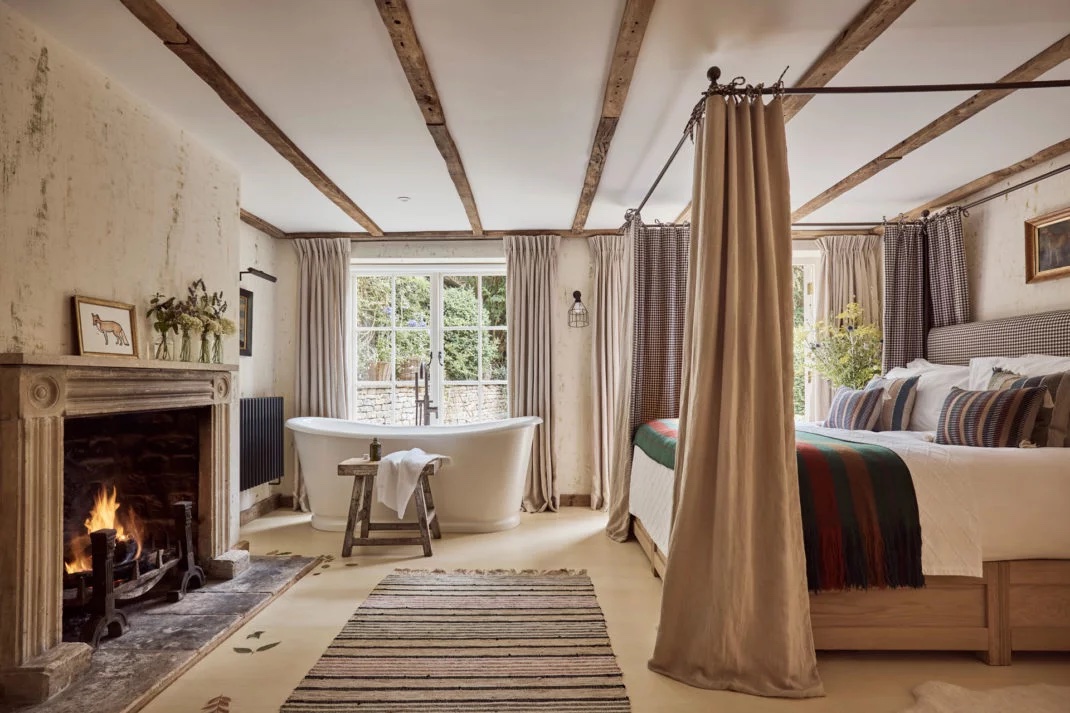 Best UK Getaway – The Fox
If you're a fan of Daylesford Organic (who isn't?) and its equally lovely sibling, The Wild Rabbit, then you must check out the newest addition to the portfolio, The Fox. Lady Carole Bamford has done it again with her second hotel offering featuring sublime interiors, picturesque location and food to make your mouth water. Everything you come to expect from her and her team. Nestled in the small village of Oddington, just a stone's throw away from Daylesford, definitely book your room early for a wonderful spring getaway.
Best Wellness Book – The Book Of Rituals
This would honestly make the most spectacular gift for yourself (why not?) or a loved one into wellness. The presentation is truly stunning but the book itself is even more magical. "The Book of Rituals is your guide to our wellbeing philosophy: The Art of Soulful Living. More than just a coffee table book, The Book of Rituals is designed to showcase the beauty of life." Aiming to inspire you with ancient pearls of wisdom, inspirational people and poems, plus practical exercises, recipes, and so much more. With pages dipped in gold, this will be a real show-stopper of a book on your coffee table.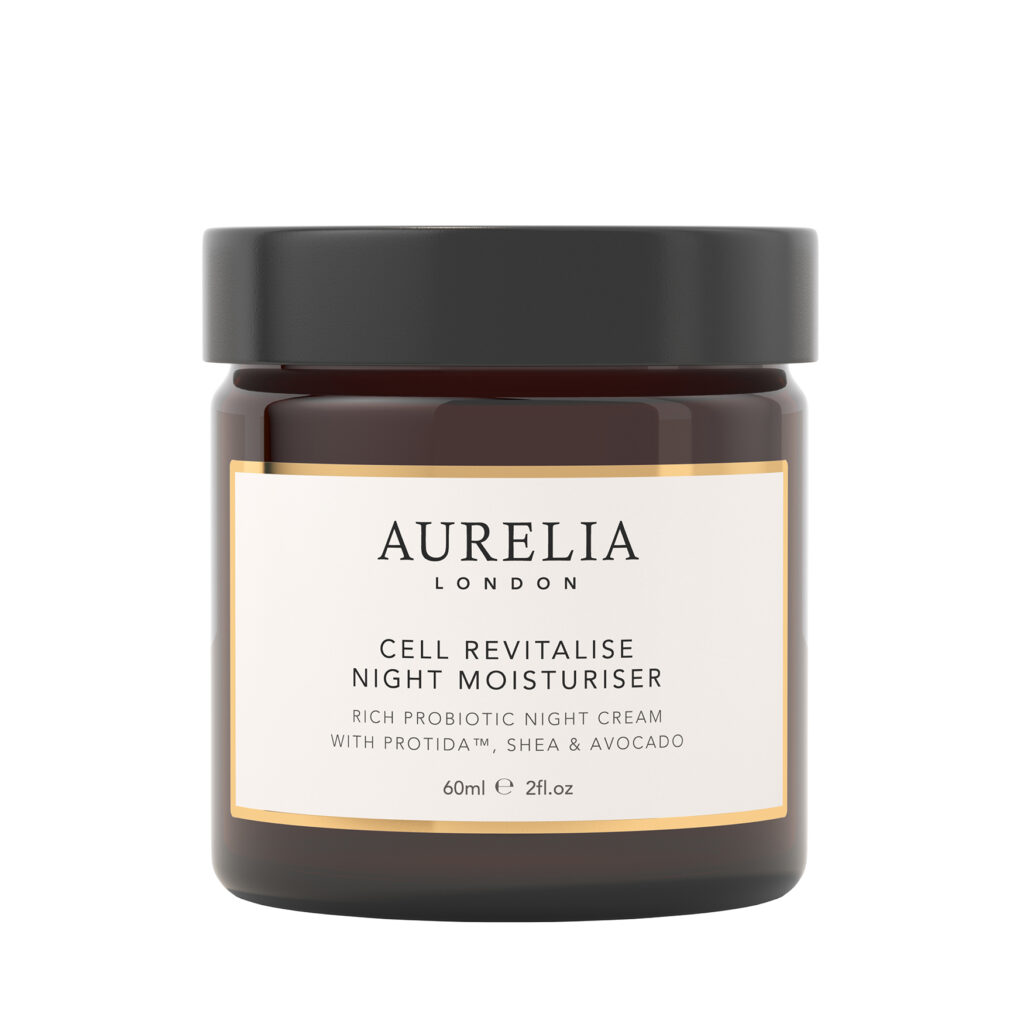 Best Wellness Brand for Skin – Aurelia
Aurelia is renowned in the skincare realm for their probiotic-packed natural formulas that are not only scientifically proven but also have the H&H stamp of approval. Over the years, the product line has grown and Aurelia has managed to maintain their tight nip exceptional quality. It's always a bonus when your skincare doubles as a beautiful aesthetic display, which Aurelia's blush pink branding certainly does!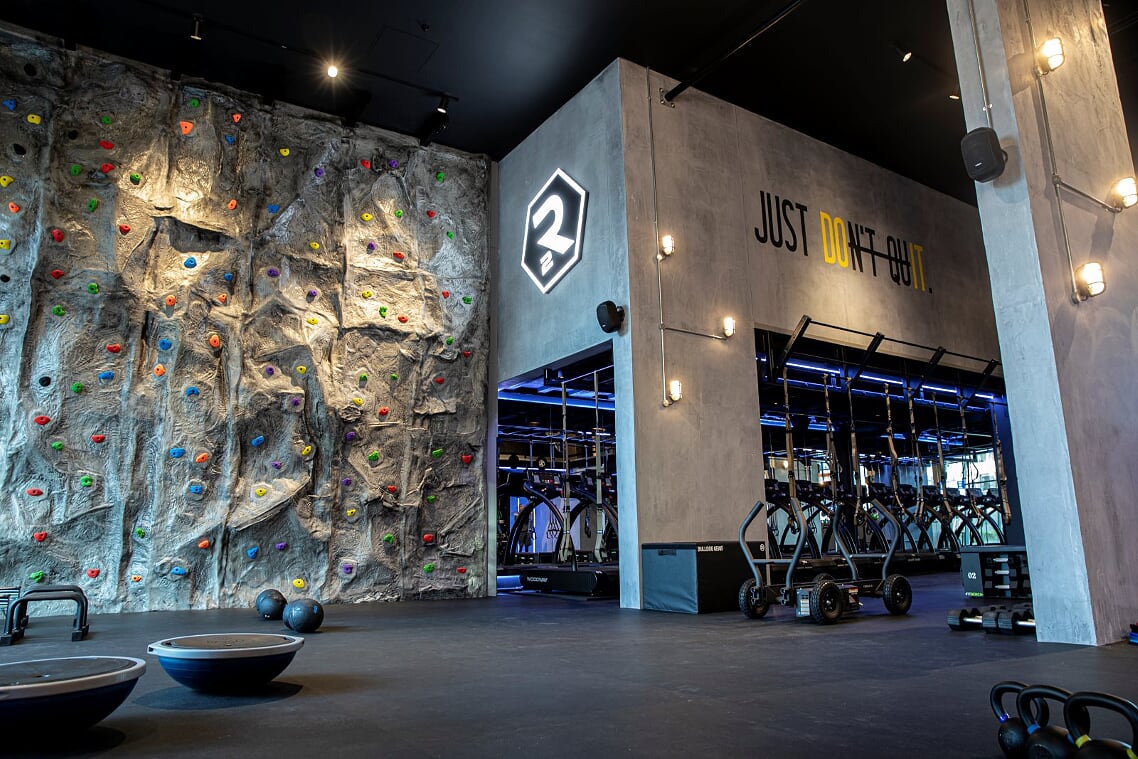 Best Fitness Studio – Rumble
Rumble's clever concept is the most convenient studio I've trained at. If you're a class-goer but struggle with the timetable, Rumble is the studio for you. Starting every 10 minutes, you can jump in at any time during the day and complete their signature RE.HIIT CIRCUIT of the day which takes just 40 minutes. Switching up on a daily basis, the circuit includes a mix of cardio, strength and conditioning for an efficient full-body burn.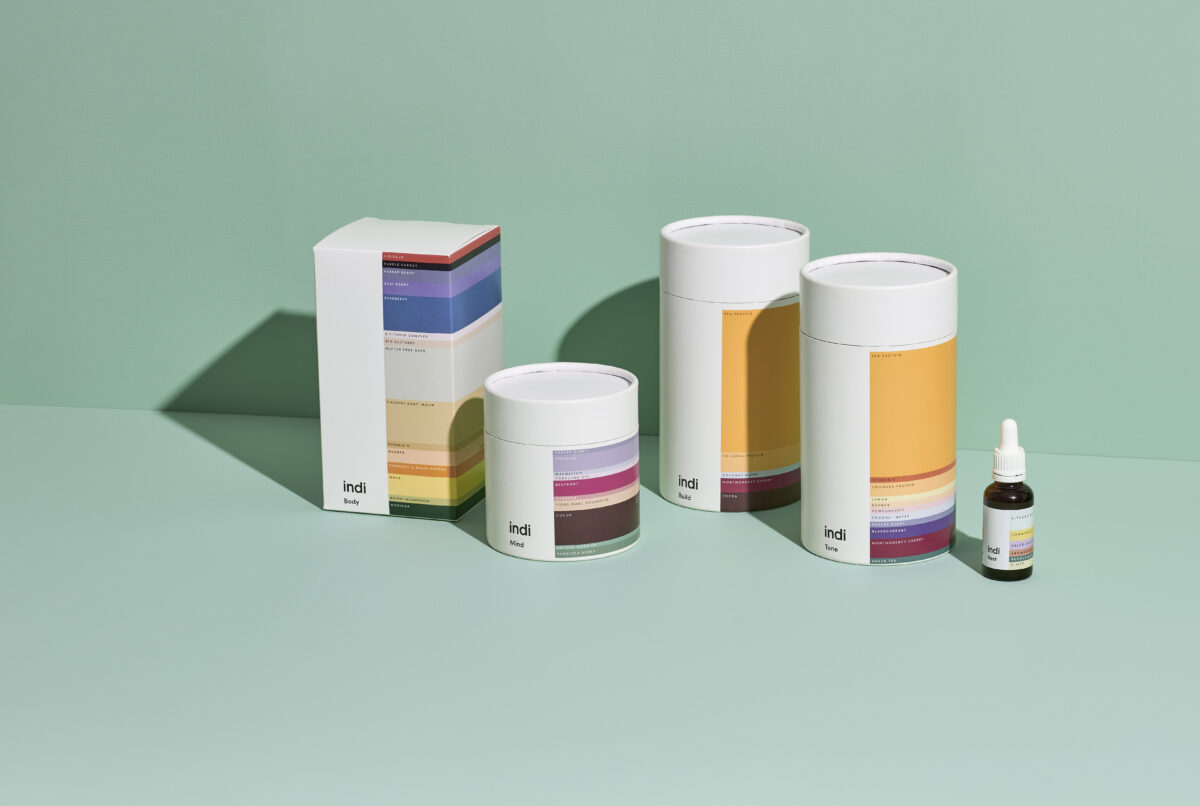 Best Supplement Brand – Indi
With a focus on prevention rather than cure, Indi came into the market to make taking a range of different supplements, each with its own unique health benefits, easy and efficient. Add their delicious nutrition-packed powders to your smoothie, or just add water or oat milk. The ingredients are super high quality and derived from real whole foods allowing the body to recognise them and absorb them properly. Plus, they are delivered in effective doses with no bulking agents, artificial additives, or chemical preservatives and are 100% plant-based. Starting off your day with one of their products really does set you up for feeling your best.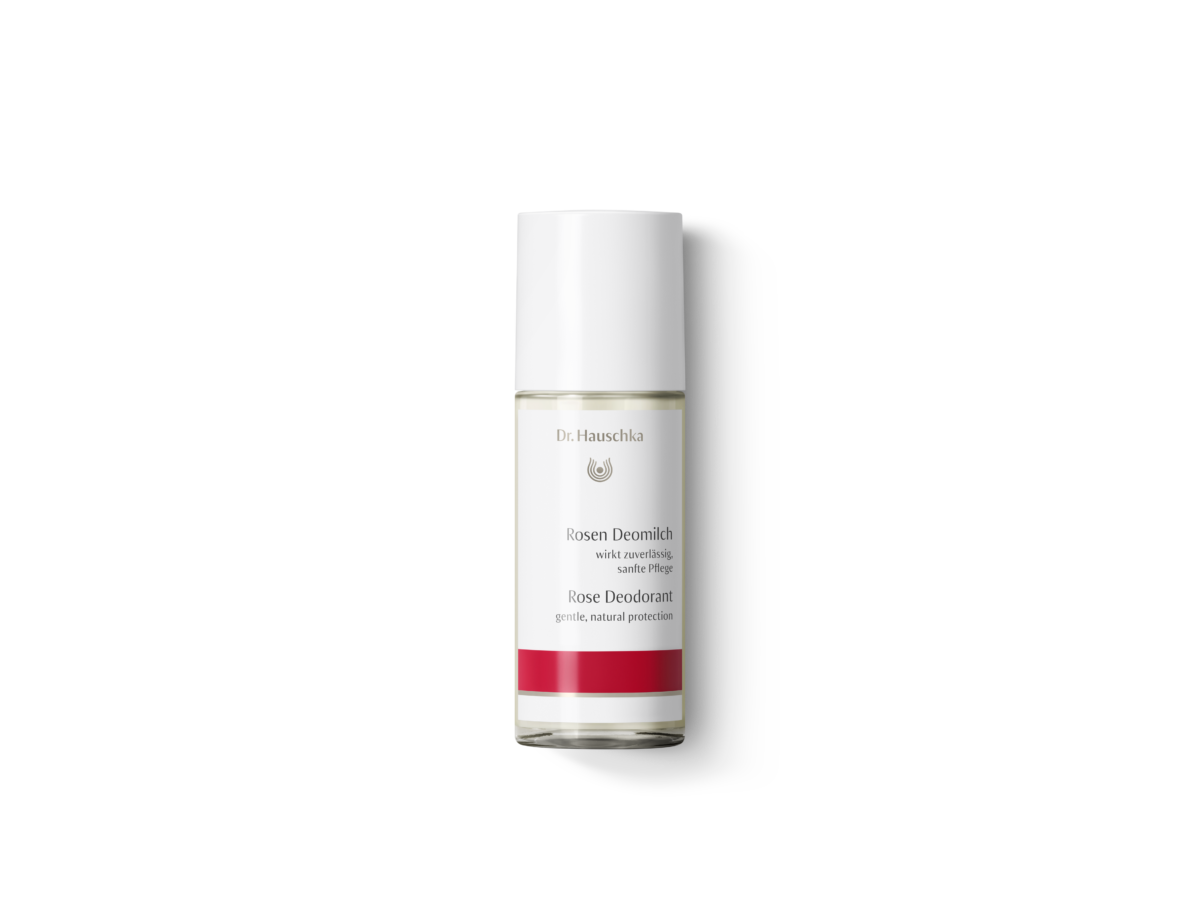 Best Natural Deodorant – Dr. Hauschka Deodorant
A roll-on with no aluminium salts that actually works. Dr. Hauschka's Deodorant provides reliable protection while respecting the skin's natural flora. The low-alcohol formulation of this roll-on deodorant works entirely without aluminium salts. It helps prevent the formation of odours without constricting your pores or staining your clothes and it smells divine!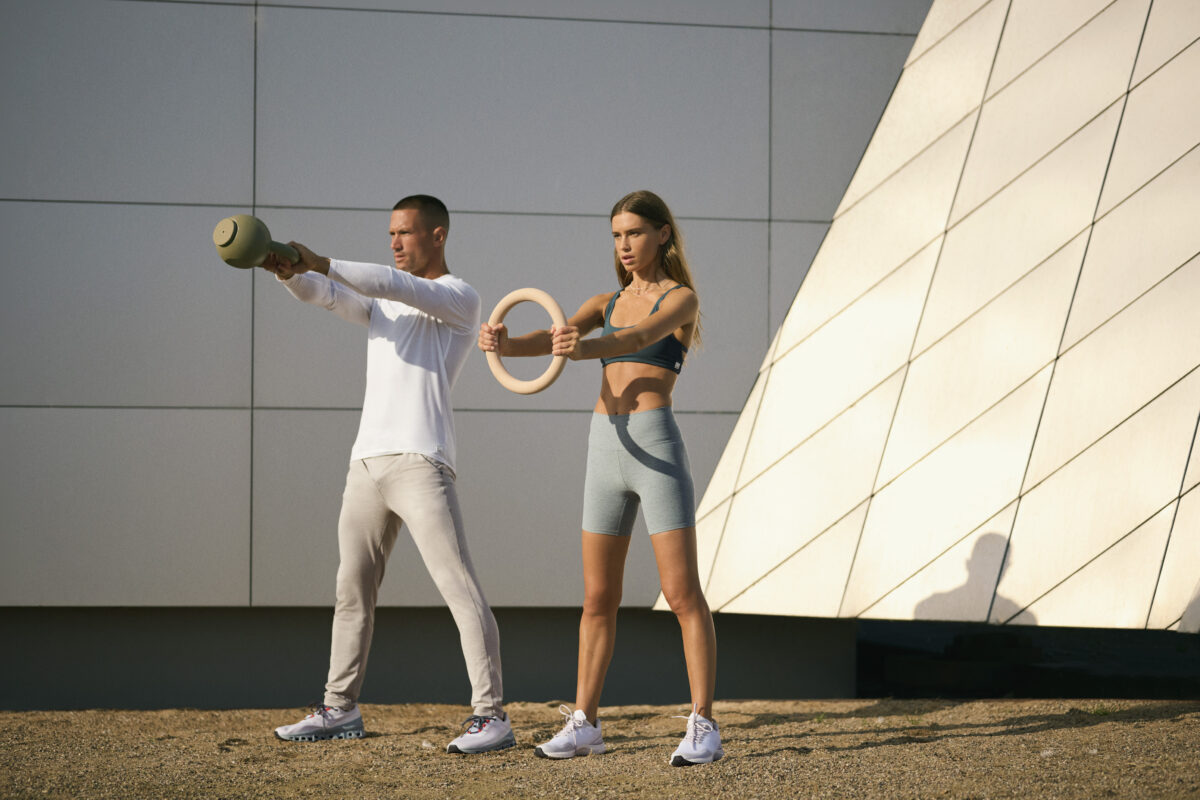 Best Activewear Brand – Vuori
Vuori is one of the best activewear discoveries I've made! The cool Cali-based brand has been gaining momentum in the UK with its premium performance apparel that integrates all forms of fitness and lifestyle. The styles and quality are unrivalled and work well as hybrid dressing, ie. working from home straight to a yoga class or morning workout followed by breakfast. With 99% of gym-goers wearing the same old brands, it's nice to be the one wearing something different, stylish and functional.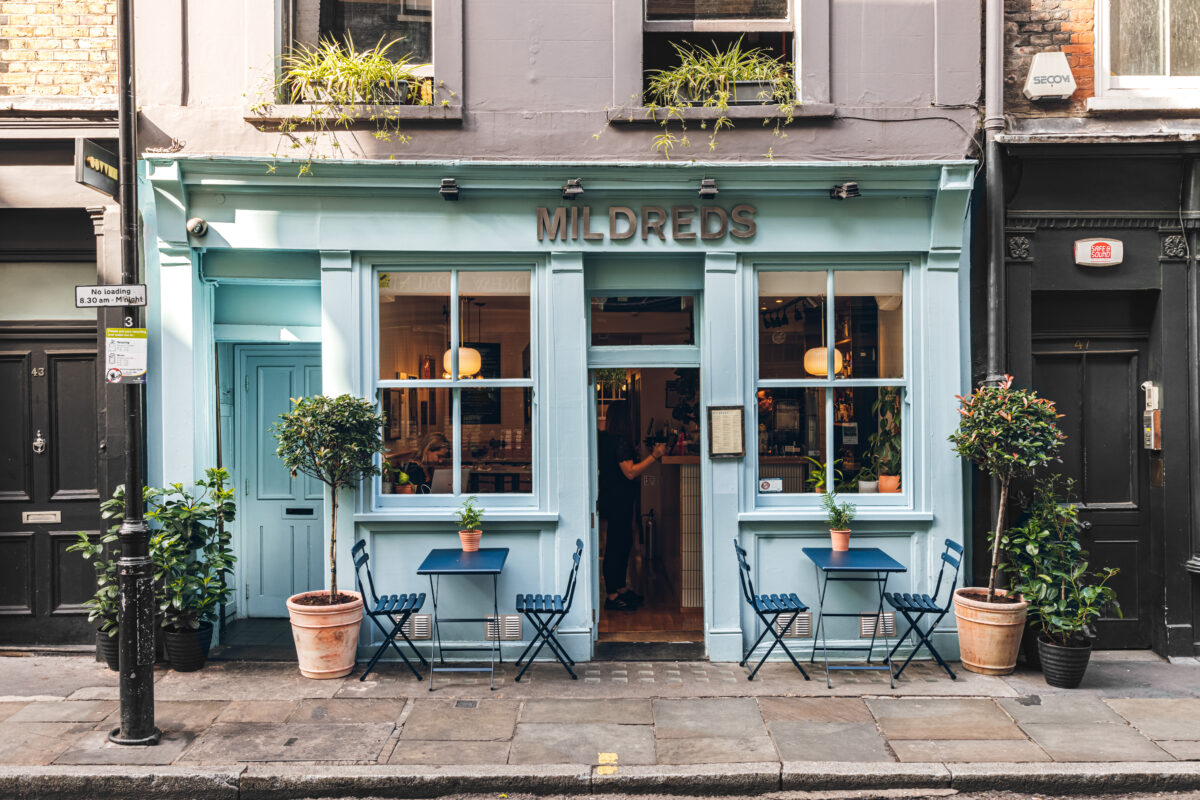 Best Healthy Restaurant – Mildreds
Plant-based pioneers Mildreds have been serving internationally inspired, colourful food since 1988, meaning they know a thing or two about getting the best out of veggies. The fine-tuned menu has an array of mouth-wateringly good dishes, one, in particular, I can't get enough of is the amba chick'n* kebabs, marinated in mango served with butternut cranberry red rice with a smearing of tahini and tomato shaata to good measure. My reasoning for selecting Mildreds is of course that it's a healthy eatery as the category suggests, but ultimately that isn't the rationale behind my repeat visits, it's because the food is hands down amazing and never disappoints.
Best Innovative Food & Drink Brand – Plenish
Plenish has been on my radar for a while but recently they keep cropping up as the brand to buy, especially when it comes to nut milks! H&H resident nutritionist swears by Plenish, in terms of nutritional value they score high and do not cut corners when it comes to their short list of organic ingredients. No flavourings, no preservatives, no additives…no nasties whatsoever and most importantly they don't compromise on the great taste. Aside from their milks which line the supermarket aisles, Plenish offer extensive juice plans which you can order online, ideal for when you need to hit the reset button.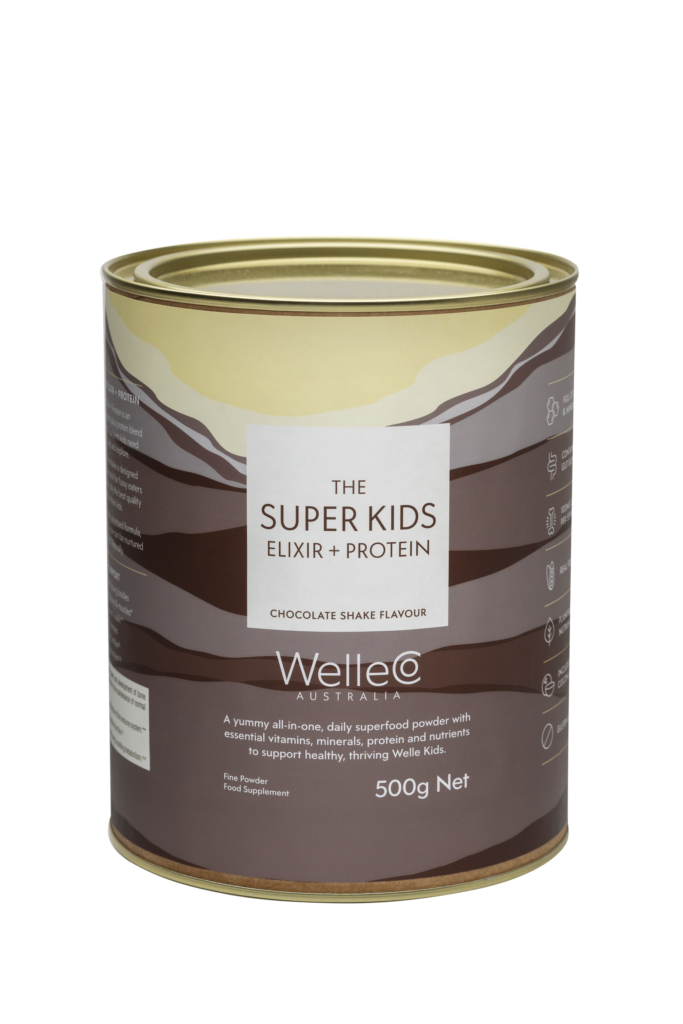 Best Kids' Wellness Product – WelleCo
Getting vitamins and minerals into your kids has just been made easier with WelleCo's Super Kids Elixir + Protein shake. Packed full of real veggies, fruits and superfoods as well as vitamins and protein, this very healthy drink is disguised as a chocolate milkshake – genius! For kids aged 4-16, this all-in-one daily superfood powder is a great way to make sure your kids are getting the nutrients they need.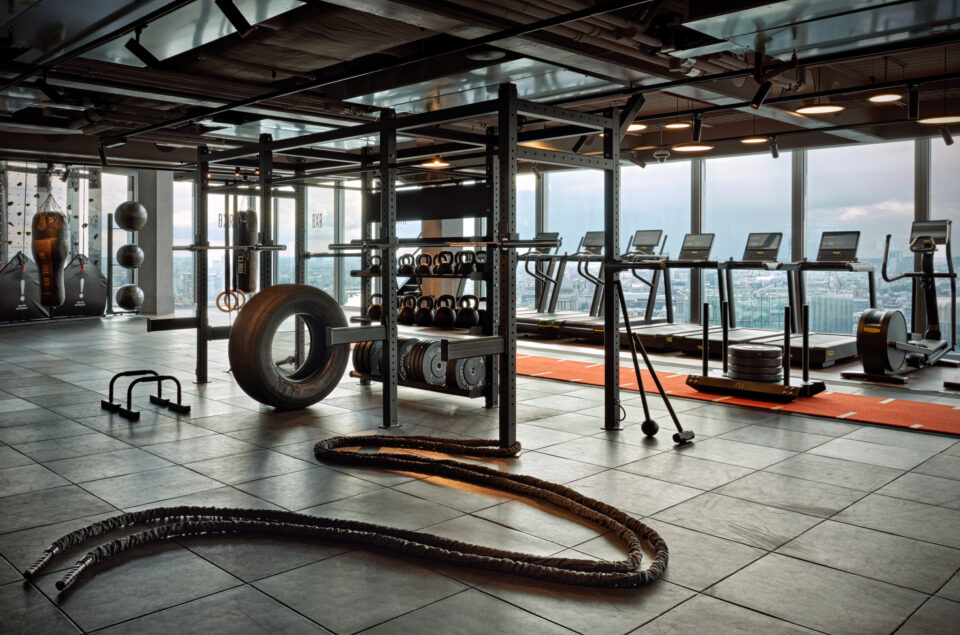 Best Wellness Hub – BXR
From their adrenaline-fuelled Versaclimber sessions and expert-led boxing sessions to the other end of the spectrum, with mindful yoga and Pilates, BXR has solidified itself as the most superior of wellness hubs. Constantly evolving to improve their services, BXR has branched out with their clinic, offering the highest level of care in the form of Physiotherapy and Rehabilitation, their incredible retreats at Daios Cove, not to mention the opening of BXR Battersea Power Station later this year. The facilities are state of the art, from the gym floor to the changing rooms. If you haven't yet, check out this all-encompassing wellness hub.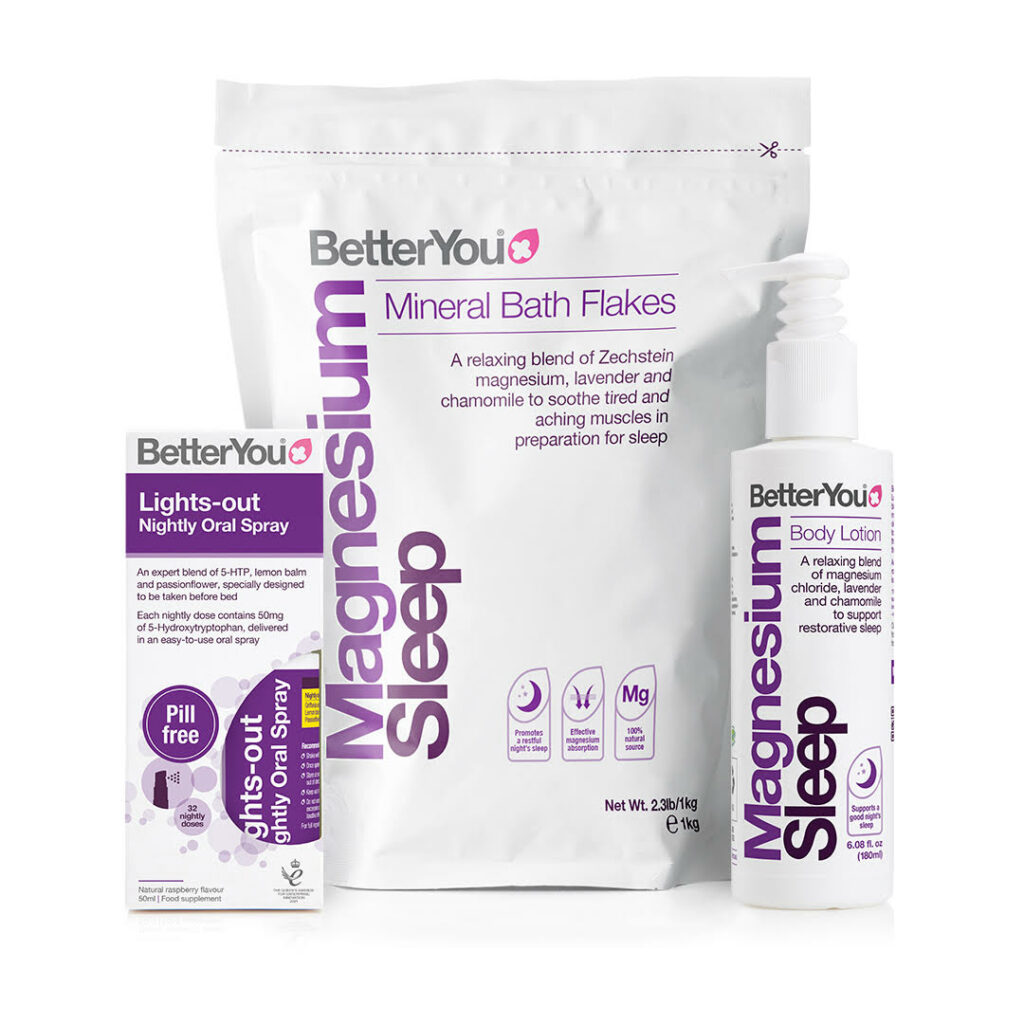 Best Sleep Product – Better You
Better You has a whole category dedicated to sleep full of effective award-winning products, but it is their Sleep Bundle that I have totally fallen in love with over this past year. Featuring their Lights Out Oral Spray, Magnesium Bath Flakes and Magnesium Body Lotion, this potent collection packs a punch when it comes to pressing the reset button and allowing your body to feel deeply relaxed and ready for bed. They also do Magnesium bath flakes for kids which my children totally love and really help calm them down after a busy day.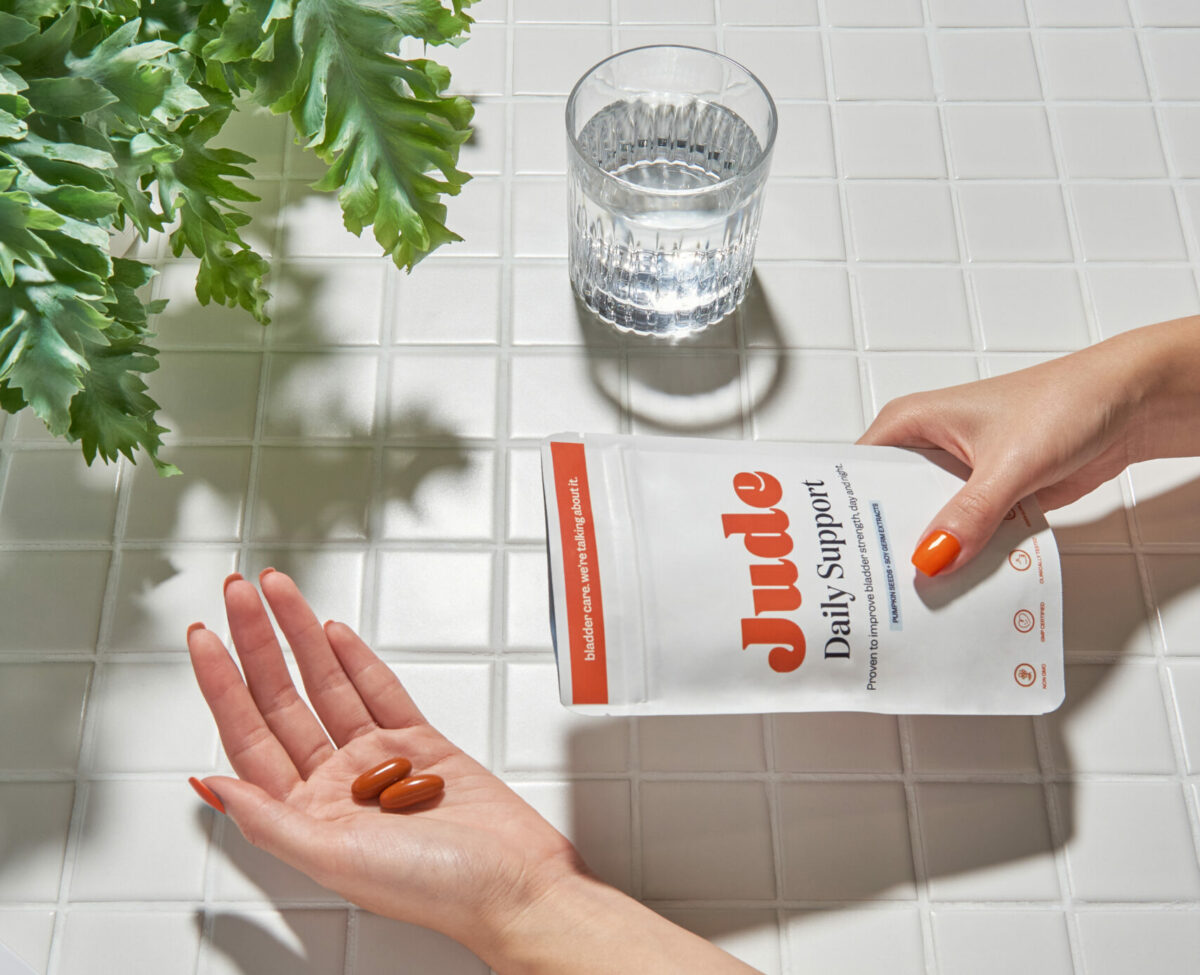 Best Women's Health Product – We Are Jude
Bladder care was not something I thought I was going to have to worry about until much, much later in life. However, two kids later and trampolines are out of the question and don't you dare make me laugh till I cry (IYKYK). So, we are where we are and boy am I glad We Are Jude exists to support me and many others like me. Hailed as the healthcare company here to smash bladder taboos, open up conversations about incontinence and help you get on with life, leak-free, We Are Jude has everything from supplements to underwear, pads to liners that support your bladder issues. And they really do make a woman like me feel totally seen in a way that has not been possible in the past.
Best Wellness Destination – Limewood
Based in the New Forest, Limewood draws from nature to offer guests treatments that will last long after they leave the spa. Working with experts in their fields and companies you'll know and love to create a memorable experience, their Herb House Spa offers everything from bespoke personal training, rooftop yoga, body and face treatments with Sarah Chapman and Bamford products and of course use of the pools, sauna and steam rooms. Why not sign on to one of their Rewild Yourself one-day Retreats? Or if you have more time Amelia Freer offers a three-day retreat there too. Plus their healthy food cafe, Raw and Cured, is a great place for a post-workout smoothie or calming cup of tea.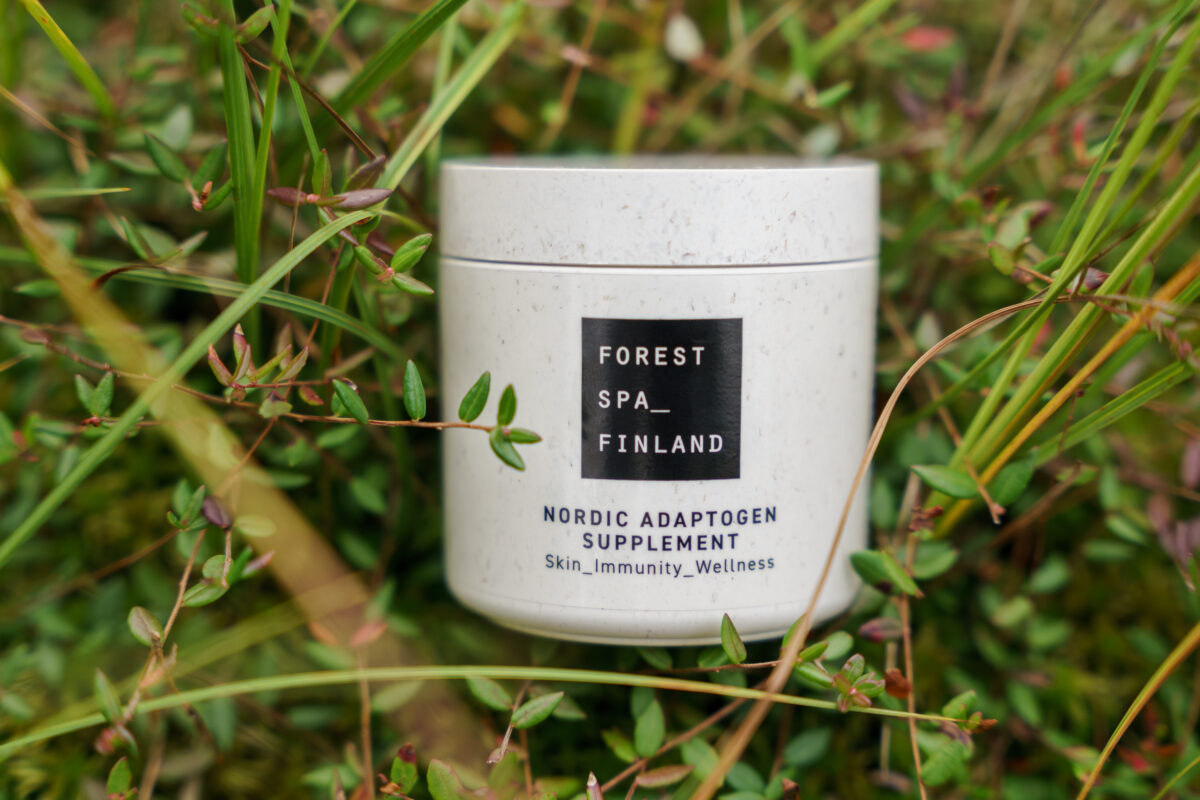 Best Newcomer – Forest Spa Finland
We have been so impressed with the products that Forest Spa Finland have created that it was easy for us to choose the winner of this category. A brand dedicated to helping our bodies become more adaptive and immune to the effects of stress, Forest Spa Finland draws on Nordic ingredients and traditions that will help your body to become more resilient and in turn – happier and healthier, and this is also evident when it comes to our skin too. They recently just released their Nordic Adaptogen Serum which works in tandem with their supplements to help you get your glow back. The founder Daniel has a wealth of experience under his belt and is perfectly positioned to help us all find our best skin yet. We cannot wait to see what comes next from them.
Best for Mental Health – The Soke
When it comes to private mental healthcare, no one does it better than The Soke. Working from their South Kensington premises, their leading practitioners cover everything from depression, anxiety and OCD to more specialised situations such as eating disorders, addictions and the breadth of child & adolescent mental health issues. Patients are directly involved with their treatment plan, allowing the best type of care to be carved out for each individual. The Soke really is the gold standard for mental healthcare.
Best Probiotic – Symprove
Your gut is an incredible thing. And when you look after it, it looks after you. Symprove was founded on the principle that restoring and maintaining a healthy gut balance can help you live a fuller life. Fast-forward to today and they've created a product that has helped thousands upon thousands of customers achieve just that. Symprove's water-based formula works to help feed and nourish the good bacteria in your gut, it's entirely vegan, gluten- and dairy-free and has had numerous scientific studies conducted on it to prove its efficacy.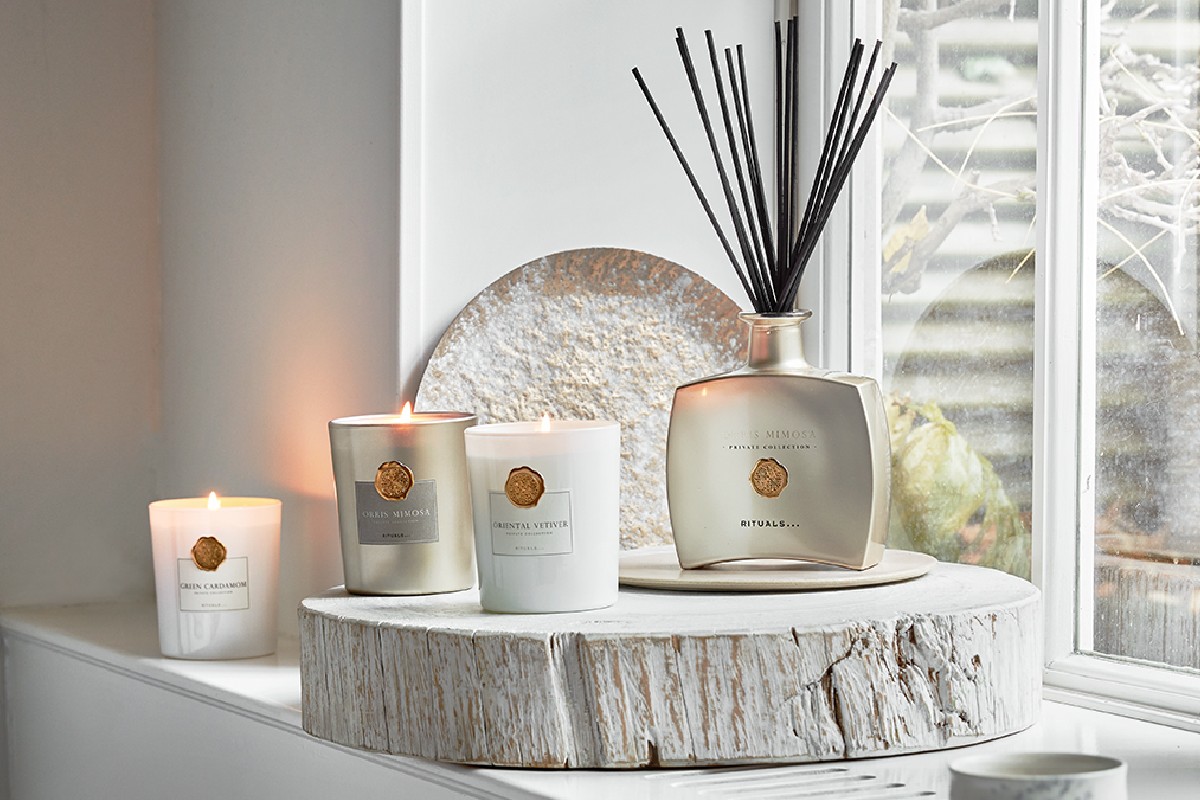 Best Home Wellness Brand – Rituals
Transform your house into a home with the comforting, uplifting and balancing power of fragrance. Rituals do more than pamper your body. The first company to combine body and beauty products with gorgeous reed diffusers, scented candles, room sprays and more will bring sanctuary to wherever you live. After all, it's a hectic world out there and we believe home should always be a welcoming and restful place to be. Come home and enjoy relaxing with Rituals.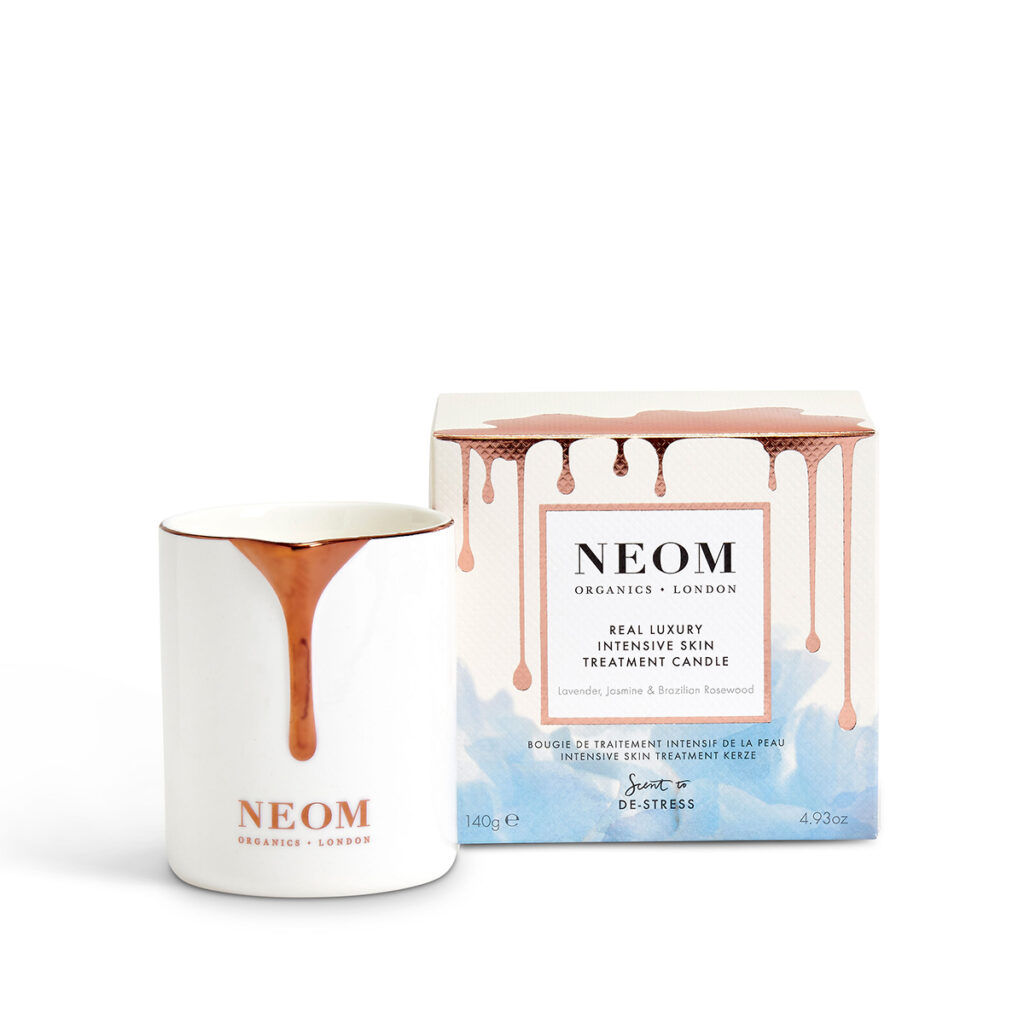 Best At-Home Spa Product – Neom, Real Luxury Intensive Skin Treatment Candle
Neom's skin treatment candle just got even better with their new blend including baobab and jojoba oil. The magic four (rapeseed oil, soybean oil, sweet almond oil, cocoa seed butter) has been expertly re-whipped up to be even more intensely nourishing and is now the magic 6! This is the perfect winter companion for all your wellness needs to keep your skin feeling nourished along with perfectly chosen natural essential oils, to help bring a feeling of calm.
Best At-Home Workout – Silver Linings LIVE
It's no secret that we're advocates of the digital wellness platform, Silver Linings LIVE. Offering over 10 disciplines including Barre, Yoga, Pilates, Meditation and more, the workouts are ideal to perform from the comfort of your own home. With daily live sessions and catch-up features, SL LIVE has brought community to their online space, transporting you to their studio without the hassle of having to leave the house.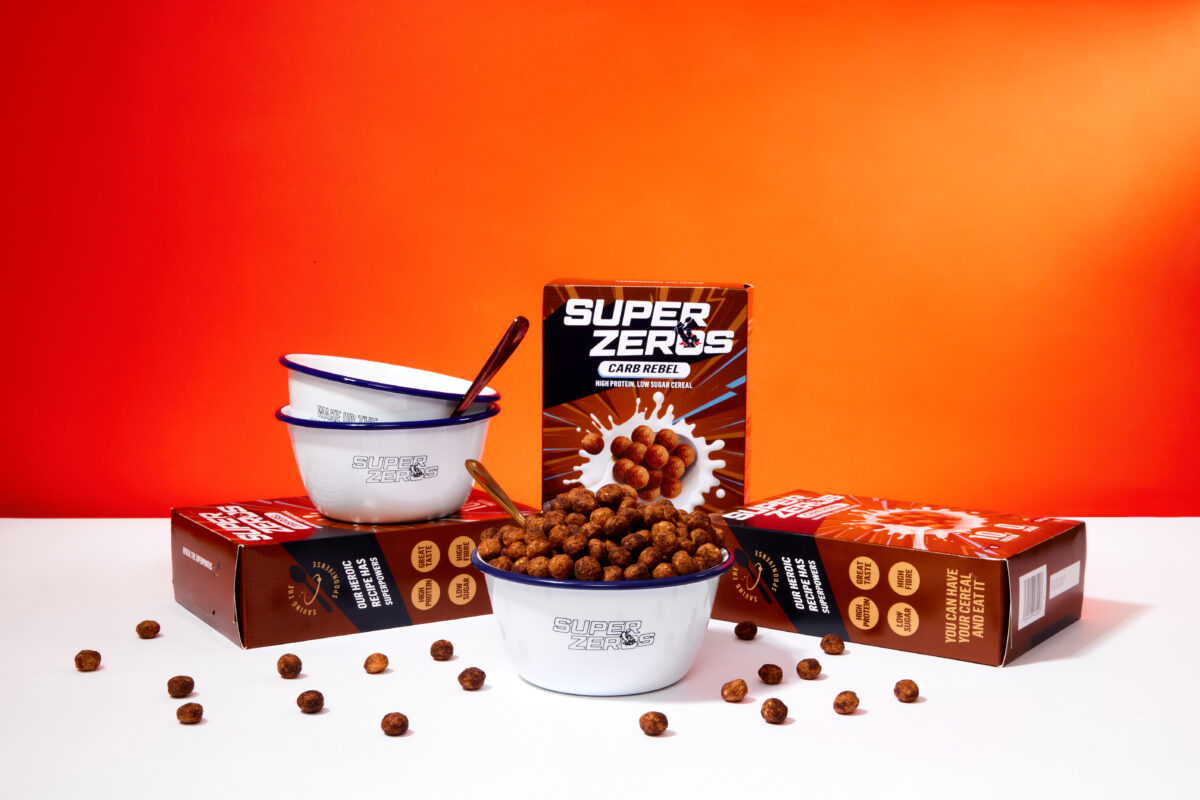 Best Health Snack – Superzeros
Don't let anyone tell you cereal doesn't count as a snack! They are wrong! We've all been there, late-night munchies beckoning a bowl of your favourite cereal before bed… Well, Superzeros revolutionary, protein-rich, low-carb cereal is your new BFF that tastes delicious and won't cause a sugar rush either. We love the Apple & Cinnamon and Chocolate flavours!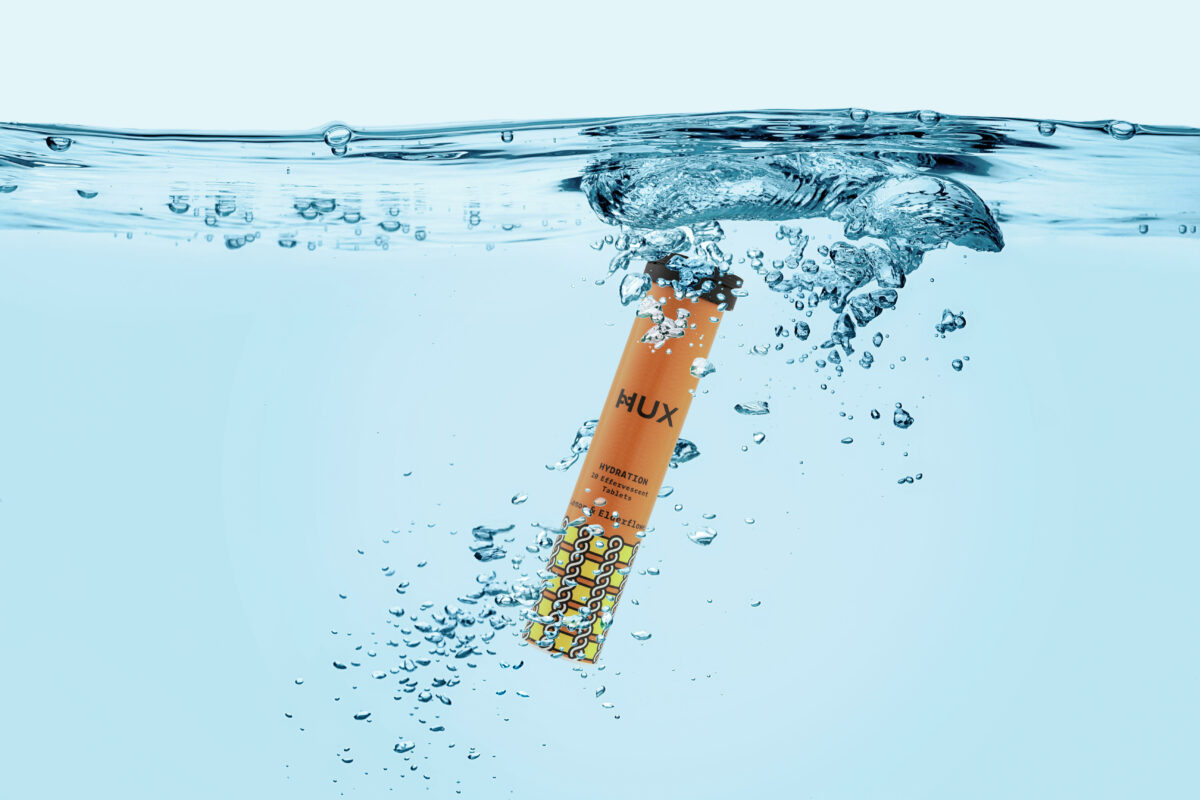 Best Supplement for Hydration – HUX Hydration
When I first started trying Hux Hydration during the hotter summer months I found it amazing for post-workout recovery. The effervescent tablet that you add to water is carefully formulated with electrolytes and minerals designed to support optimum hydration and muscle function. But they are also great for a couple of other essentials too – they were an absolute lifesaver post stomach bug for my husband, and they also make the most wonderful hangover cure – you can thank me later!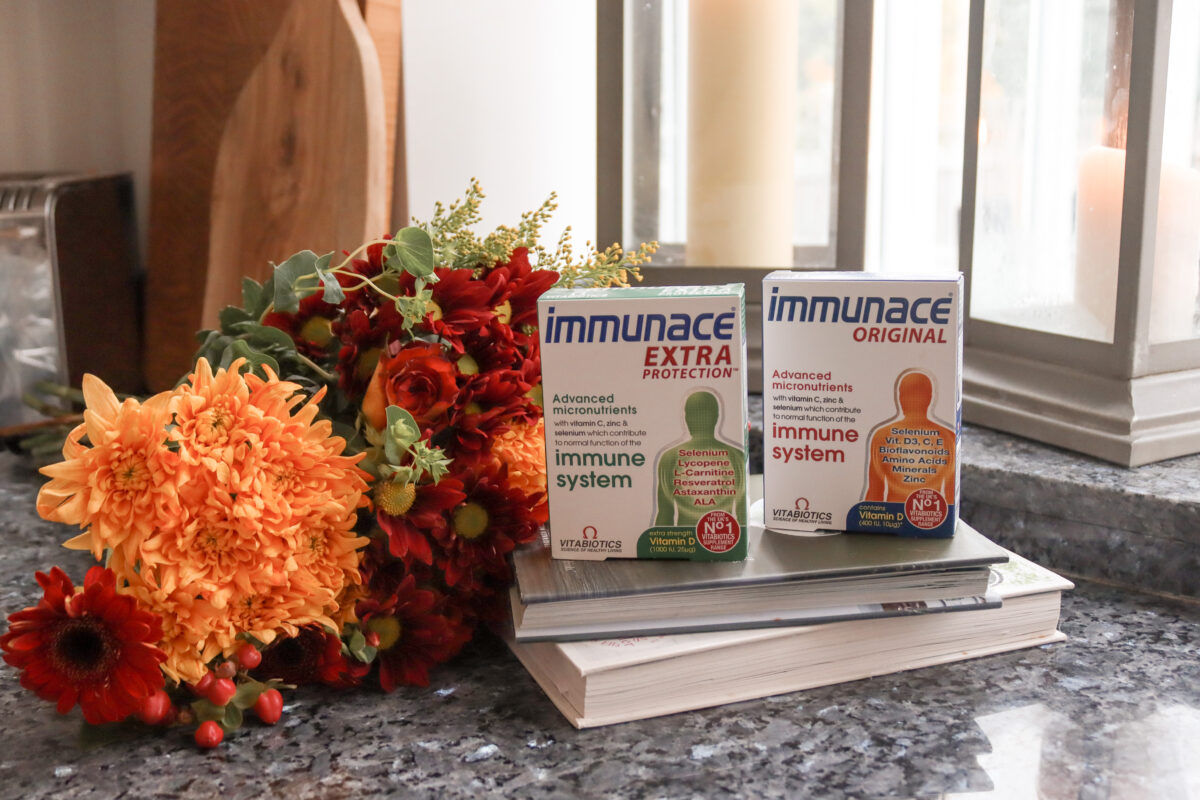 Best Immunity Supplement – Vitabiotics Immunace
Give your body the best chance this winter with a helping hand from Vitabiotics Immunace products. I like the Extra Protection pill, whereas my husband prefers the effervescent tablets – it's a matter of preference. Formulated to bring you the highest level of nutritional support, the supplements include additional vitamin D, a comprehensive multivitamin and lycopene extract and resveratrol.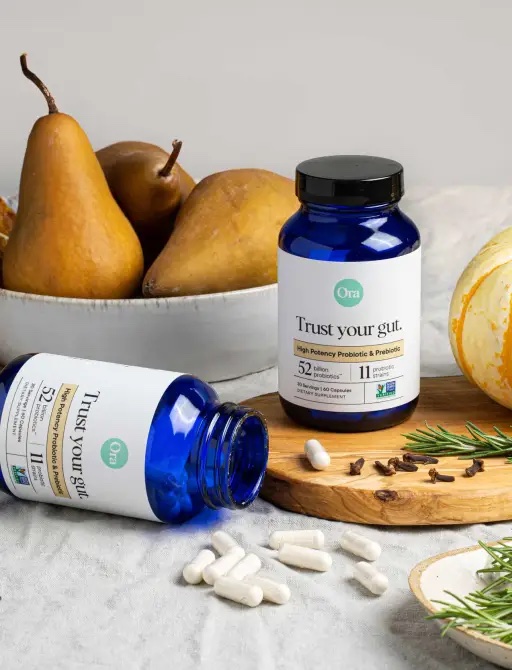 Best Female Health Brand – Ora Organics
Proving their well-deserved place in the Female Health category, Ora Organics have formulated a range of supplements that are specifically designed to support women's needs. Much like the intricacy of the female body, the various supplements contain carefully selected, expert-backed ingredients to tackle specific issues such as vaginal health and hormone imbalances.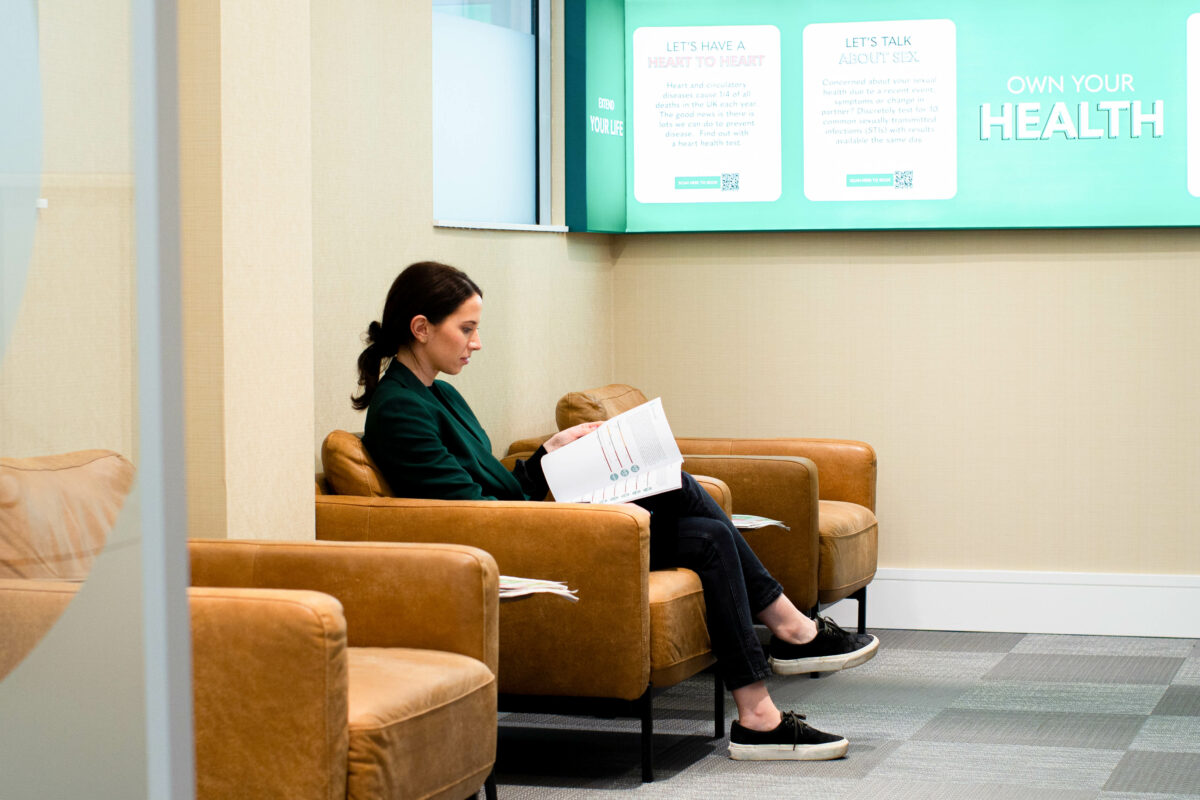 Best At-Home Health Test – Randox
Randox became a household name during the pandemic as one of the government's partners in testing. As pioneers in diagnostic health testing Randox have taken their clinics to the high street and expanded all over the UK, making them truly accessible. Health testing is one of the key components to preventive health, and whilst the science of testing is complicated the actual doing it could not be easier and it really allows us all to put our health back into our own hands.
Best Fitness Tech – Fiit
After skyrocketing success throughout COVID, Fiit has only grown stronger post-pandemic with its constantly evolving offering and classes that take you from home to the gym. Think of Fiit as the little PT in your pocket, with plans that will help you to keep on track and create the ideal training split to drive results, including their new Total Fiit, the first collection of hybrid training plans to suit those who mix between at-home and in the gym. Fiit covers strength, cardio and rebalance, with endless options within each category run by expert trainers that will get the most out of you. To get the absolute most out of Fiit, you can pair your device with the Fiit tracker which monitors your heart rate, counts your reps and gives you real-time stats as you train.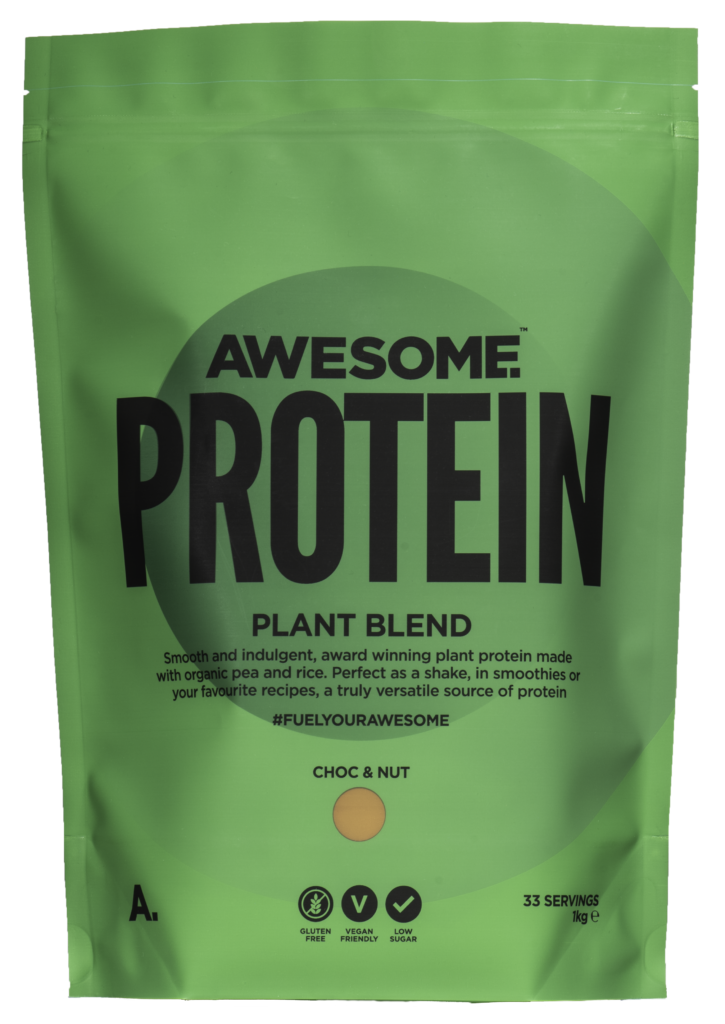 Best Protein Powder – Awesome Plant-Based Protein Powder
I've dabbled with just about all the protein powders on the market, and this year the award goes to Awesome. There's a certain criterion I look for in a protein powder, A, the ingredient list is short with no nasties included, B, the texture blends well and C, it tastes good…Awesome's plant-based blend meets all three! The salted caramel is arguably the most sublime tasting I've come across to date.