We couldn't be more excited to share the winners of Hip & Healthy's annual Wellness Awards! We'd like to think we're experts in all things health and wellbeing and as you'll know, we're passionate about sharing the latest and greatest in this amazing industry.
Below are 2021's Wellness Winners, which we spent a long time deliberating over. While it was incredibly difficult to narrow the list down to the final winners, we feel the brands and products below are worthy of their titles and we hope you might discover some new brands that can help you on your way to feeling your best self this year.
Best Female Health Brand- Callaly
Making your period as smooth sailing as possible, Callaly has redesigned the tampon making it more comfortable and safer for you. We love the personalised mix-in-match subscription boxes that give you everything you need so you're prepared when your time of the month commences. Developed by a gynaecologist, the tampons, pads and liners, are all made with organic cotton and in customisable absorbencies to suit your flow. Undertaking meticulous design process that is clearly shown through their top quality products, Callaly are a brand you can truly trust.
Best Natural Deodorant – Aurelia
I have used and loved Aurelia's natural deodorant for a long time. It is a beauty-cupboard staple in the Hip & Healthy office, keeping us all BO free even at the height of summer and when deadlines loom. Not only is it beautifully packaged and smells divine but it is naturally powerful and aluminum free. The cream has a powder-like consistency and contains an array of antibacterial essential oils such as Tea-Tree (which also helps with ingrown hairs), hydrating shea butter and franganty fresh peppermint. Once you try it you'll never go back to standard deodorant again.
Best Sleep Product – CBII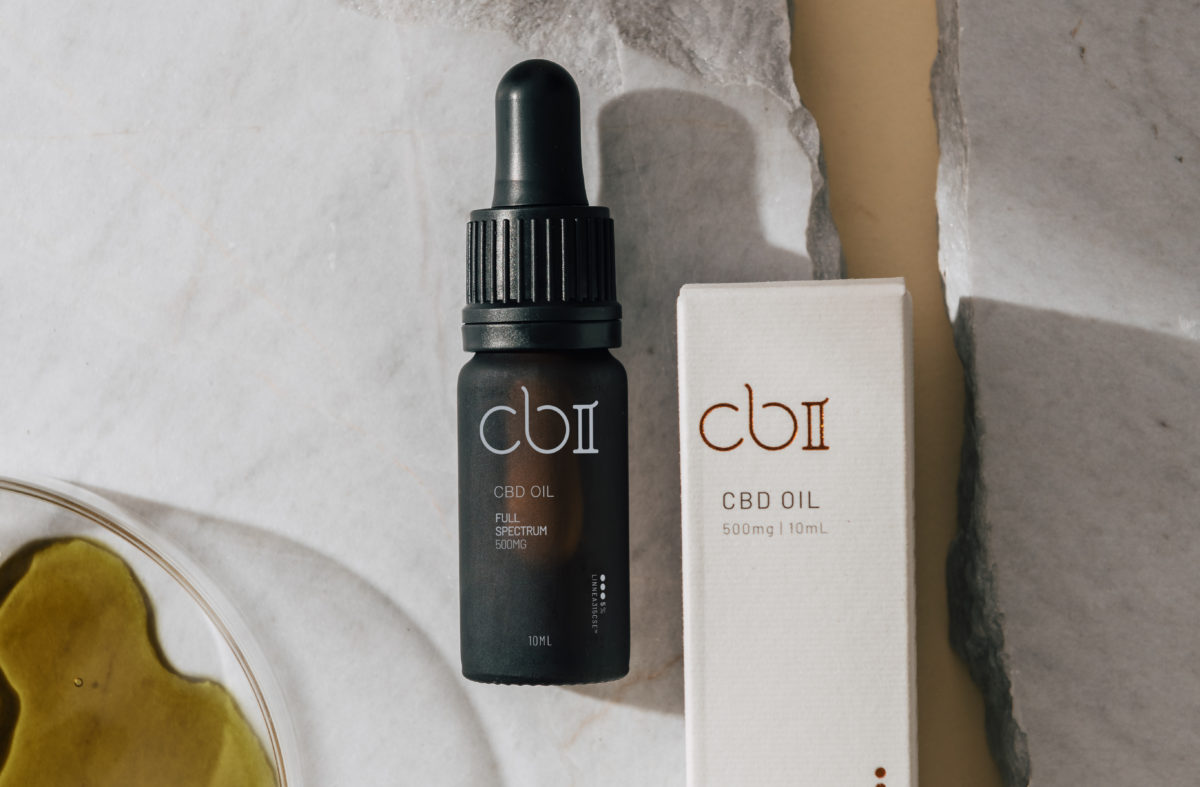 The benefits of CBD on sleep has been well-documented. CBD stands for cannabidiol, a natural and non-psychoactive compound found in the Cannabis sativa L. plant. Dr Chandni Hindocha, a Scientific expert on the effects of CBD, commented that "in terms of Psychopharmacology, we do know that CBD definitely, at high doses, affects sleep and anxiety". You'll find this statement, and a host of other useful information and insights on the CBII website, one of our favourite CBD brands. The CBII Starter Pack is perfect for those that are yet to try CBD, plus CBII has an array of products including capsules, and oils at different strengths, so you can really make sure that you find the right product for you. You will notice an improvement in the quality of your sleep with this product as it works to relax the body and induce a calming effect over time.
Best Probiotic – Symprove
Symprove was founded on the principle that restoring and maintaining a healthy gut balance can help you live a fuller life. Fast-forward to today and they've created a product that has helped thousands upon thousands of customers achieve just that. Symprove's water-based formula works to help feed and nourish the good bacteria in your gut, it's entirely vegan, gluten- and dairy-free and has had numerous scientific studies conducted on it to prove its efficacy. There are two flavours to choose from and it's recommended that you take symprove for at least 12 weeks to feel the benefits.
Best Liquid Supplement – Life Armour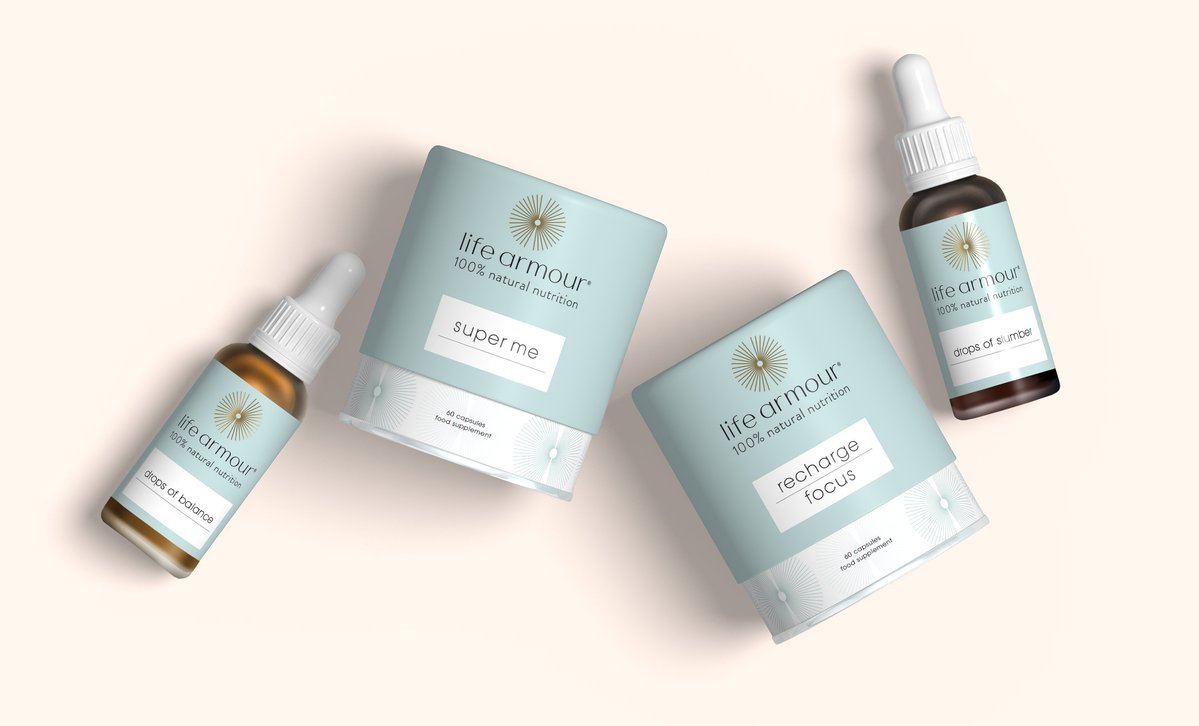 If you hate taking tablets or capsules then look no further than Life Armour's selection of liquid supplements. Aiming to nourish you from within to help combat the stresses of modern day living, all their formulations are 100% natural and adapt to the needs of your individual needs. We've particularly been enjoying their Vitamin D & Bone Health drops this winter. You can drop them straight under your tongue or add them to your smoothie, which is what we've been doing and honestly they are some of the best supplements we have tried for immunity and energy. Hassle free and a firm favourite in our "armour" of wellness supplements.
Best Supplement Brand – The Nue Co.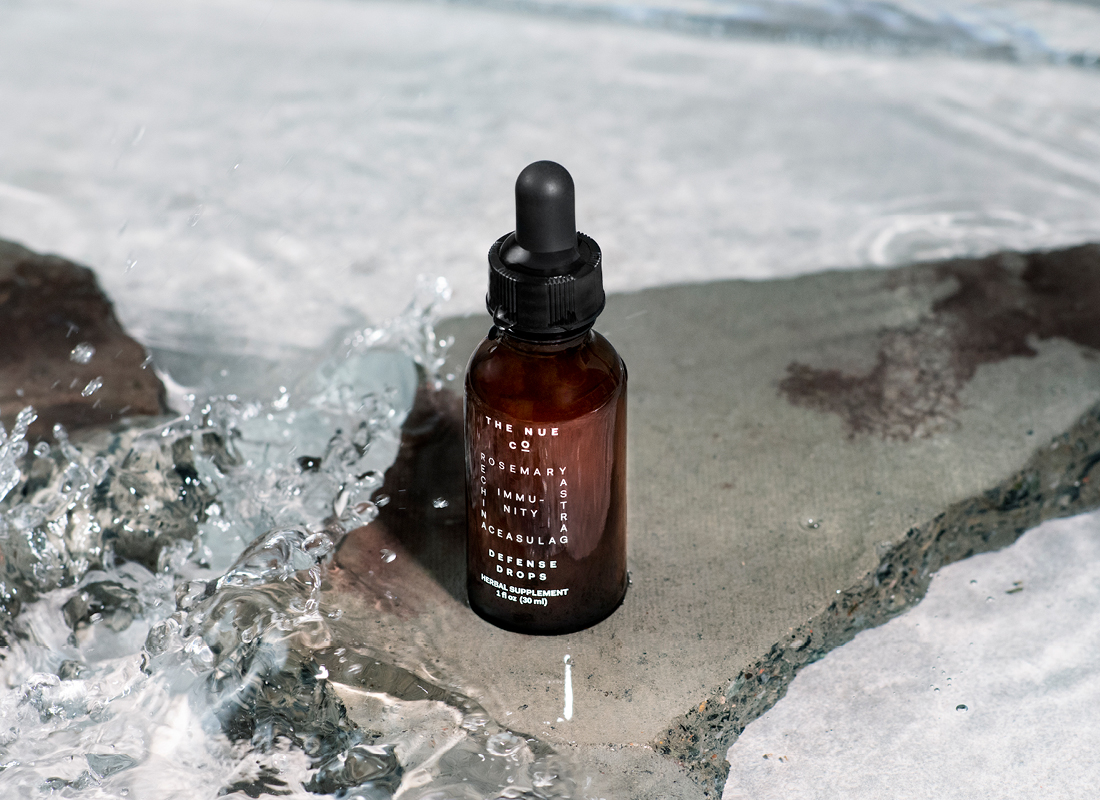 The Nue Co.'s ethos is simple, they make supplements and products that really work, using ingredients that do not harm people or the planet. The Founder, Jules Miller, was inspired by her Scientist Grandfather who refused to take supplements due to the amount of chemicals and fillers they contain. Jules knew that there must be a better way and set about creating The Nue Co. with the aim of redefining the relationship we have with our health. Not only do their products garner excellent results (they currently have a repeat purchase rate of 67%) but their brand messaging is spot on, it's about getting to the root of the problem; "How are you really?" reads one of their ads. The Nue Co's ability to create; supplements that actually work within the 30-60 day timeframe; a brand that resonates with everyone who wants to better their wellness because we have that in common; and innovative products that target some of the most pressing health issues is what makes their formula just so winning.
Best Food Delivery Service – Detox Kitchen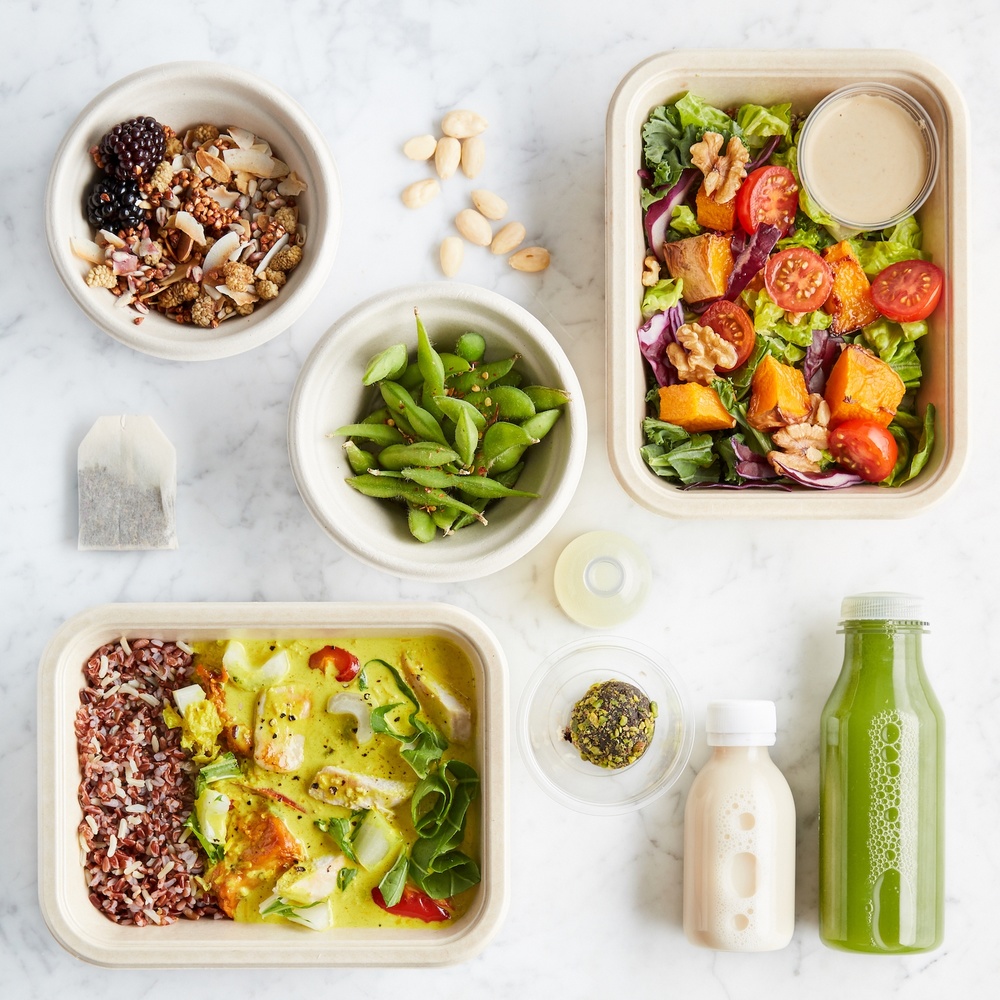 In our minds, no one does delicious, healthy, ready made food to your door quite like the Detox Kitchen. Whether you're looking to take the stress out of cooking for a few days, want to hit the reset button on your wellbeing or want to kickstart your digestion, their selection of plans are designed to fit with your goals. They've got plans for more of a cleanse that offer a range of 1000-1500 calories per day or ones that suit an active lifestyle, all offering a selection of their best-selling juices, nut mylks and shots. They also have plant-based options well if that's important to you and we just love the vibrant, colourful meals on offer from lentil dahls, superfood salads, banana bread and seeded bircher muesli. Whatever plan you choose, it's sure going to be a treat!
Best Healthy Restaurant – Farmacy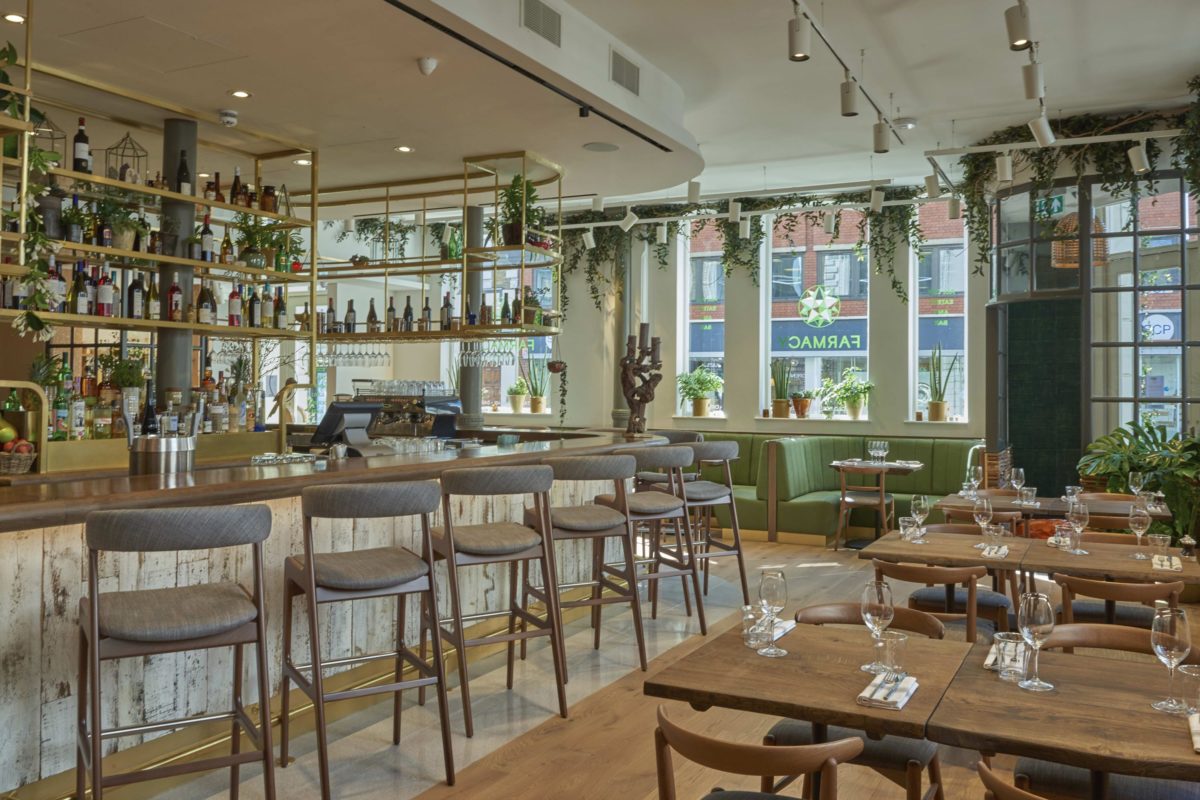 Farmacy in Notting Hill has been a long-time Hip & Healthy favourite. One of the only plant-based, organic, biodynamic restaurants in London, we have used it for countless team socials, meetings, and in our personal lives too! Delicious, healthy dishes are what will keep customers coming back for more (and they do in their droves) but it is the restaurant's commitment to sourcing ingredients from either their own biodynamic farm, or from local, sustainable and environmentally conscious suppliers that really makes it a cut above the rest. Menu must-haves include their Mac and 'Cheese', Got No Beef Burger and Kimchi Bowl. And it has to be said that no trip to Farmacy is complete without trying one of their many, incredibly tasty plant based desserts.
Best Home Wellness Brand – de Mamiel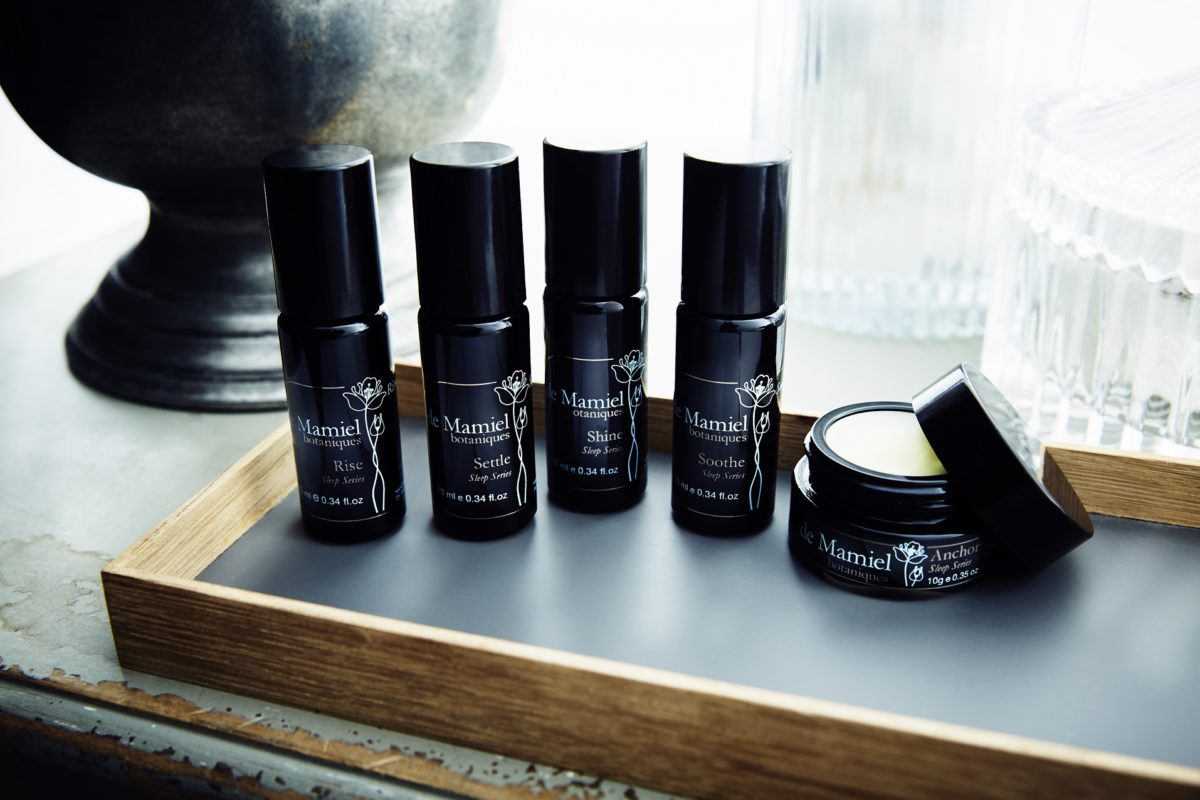 For wonderfully calming home and lifestyle products, we always turn to de Mamiel to help us transition into a state of calm. They are famous for their skincare (we love that too) but we particularly look forward to a long soak in the tub with their Altitude Bath Soak. Designed to relax tired muscles and minds, and rebalance your body, it's blended with a mix of Himalayan, Epsom and Dead Sea salts, scented with the most sumptuous oils. This really is the perfect way to relax and unwind in winter. Light up their Winter Candle and have their Revitalising Body Serum at arms length and you've the most serene "me time" ever. We also love their Sleep Series too for helping to ease worried minds that struggle to drift off.
Best Immunity Supplement – Equi Immunity Edition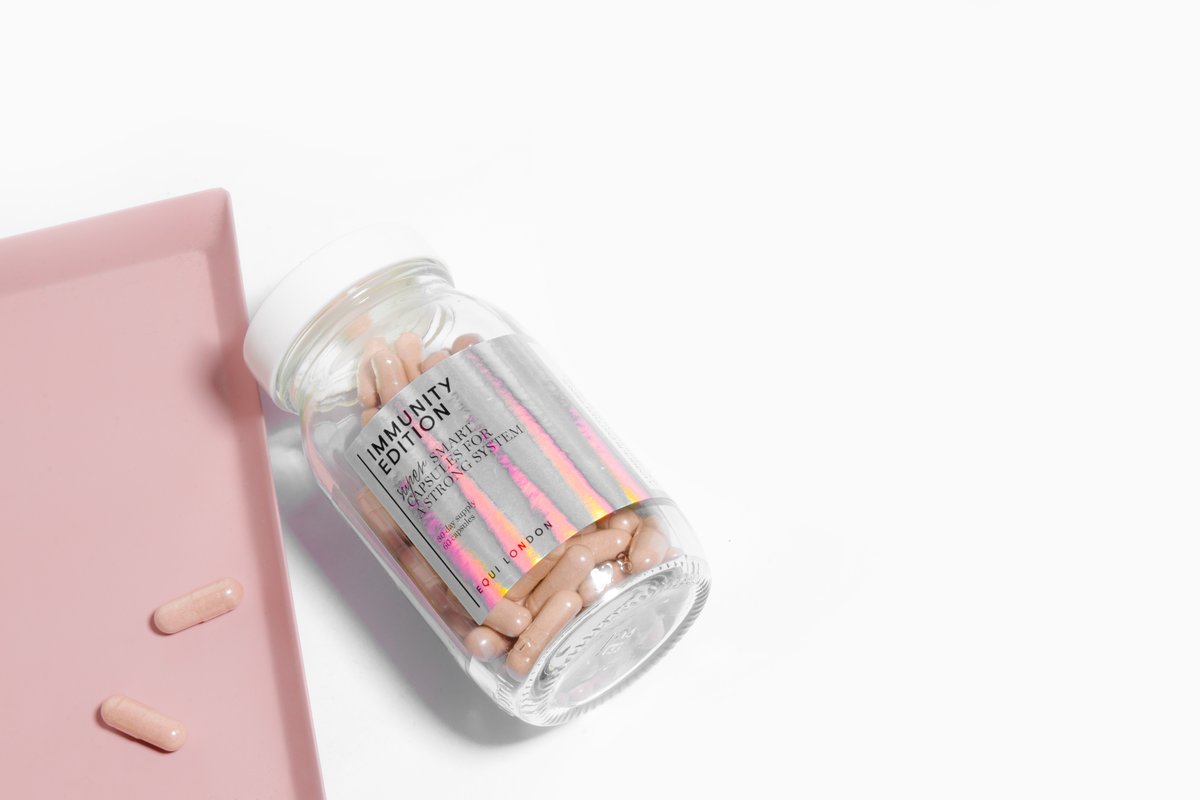 When I write about supplements I rarely talk about their packaging, but Equi's Immunity Edition iridescent label on a chic glass jar just looks so nice in your supplement cupboard. But it's what is in the jar that really counts, and Equi delivers in spades. Ingredients include vegan probiotics, elderberry, Vitamin C and D3, mycological mushrooms, Olive Extract and Zinc that all come together to give your body the support it needs to ward off bugs and viruses and keep you feeling your best. The brand was Co-Founded by one of the best Nutritionists in the business, Alice Mackintosh, who has dedicated her career to helping clients achieve optimum wellness.
Best Natural Skin Condition Treatment- OTO Restorative CBD Ritual Serum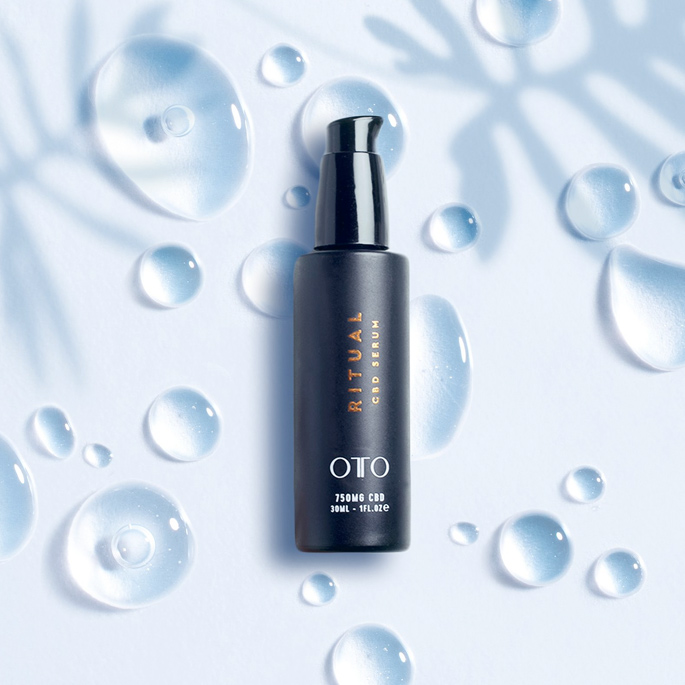 This nourishing CBD serum is a skincare saviour in those winter months, when your skin is a little drier. Supercharged with CBD and complementary botanicals including pomegranate oil, evening primrose and blue tansy, all rich in antioxidants, the Ritual Serum has been formulated to restore and repair. The oil consistency leaves skin instantly glowing with visible hydration to the texture. Adding this product has made the biggest difference to my skincare routine, it's not too oily that it leaves skin greasy and sits perfectly under a light moisturiser for a healthy looking complexion.
Best Protein Powder- The Nue Co. Protein
Less is more when it comes to protein powders, The Nue Co. have to be applauded for the nutritional value of their Probiotic Protein, which is stripped back of any additives and sweeteners. Fortified with a 20 million spore probiotic to keep your gut happy, one tablespoon delivers a whopping 11g of protein. With a smooth consistency, this protein is an easy way to increase your daily protein intake and dose up on probiotics in the process. For the ultimate healthy morning hit, blend a serving of the Probiotic Protein with almond milk, frozen banana, berries, chia seeds and a dollop of almond butter.
Best Wellness Retreat- Silver Lining Retreats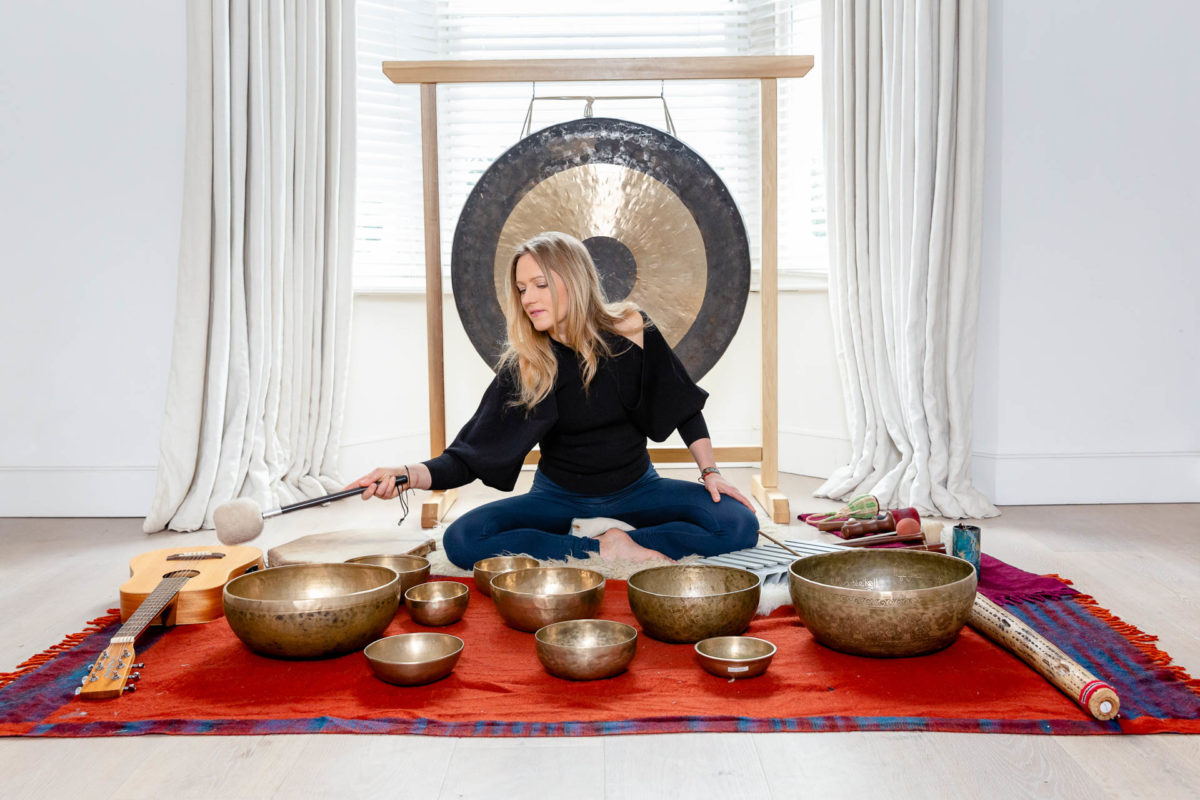 In a time where retreats have taken a back seat due to travel restrictions, we are longing for the day wellness holidays are back in action but as for now, we've been super impressed with how Silver Lining Retreats have adapted to the current climate by offering guests virtual retreats. SLR@Home has provided users with 3 or 5 day courses to leave you feeling fitter, stronger, calmer and more centered through workouts, mindfulness, breathwork, cooking workshops, sound meditation and more. We cannot wait to see what's in store when travel is up and running, we believe Cugo Gran and the Bahamas are on the cards!
Best UK Getaway- Birch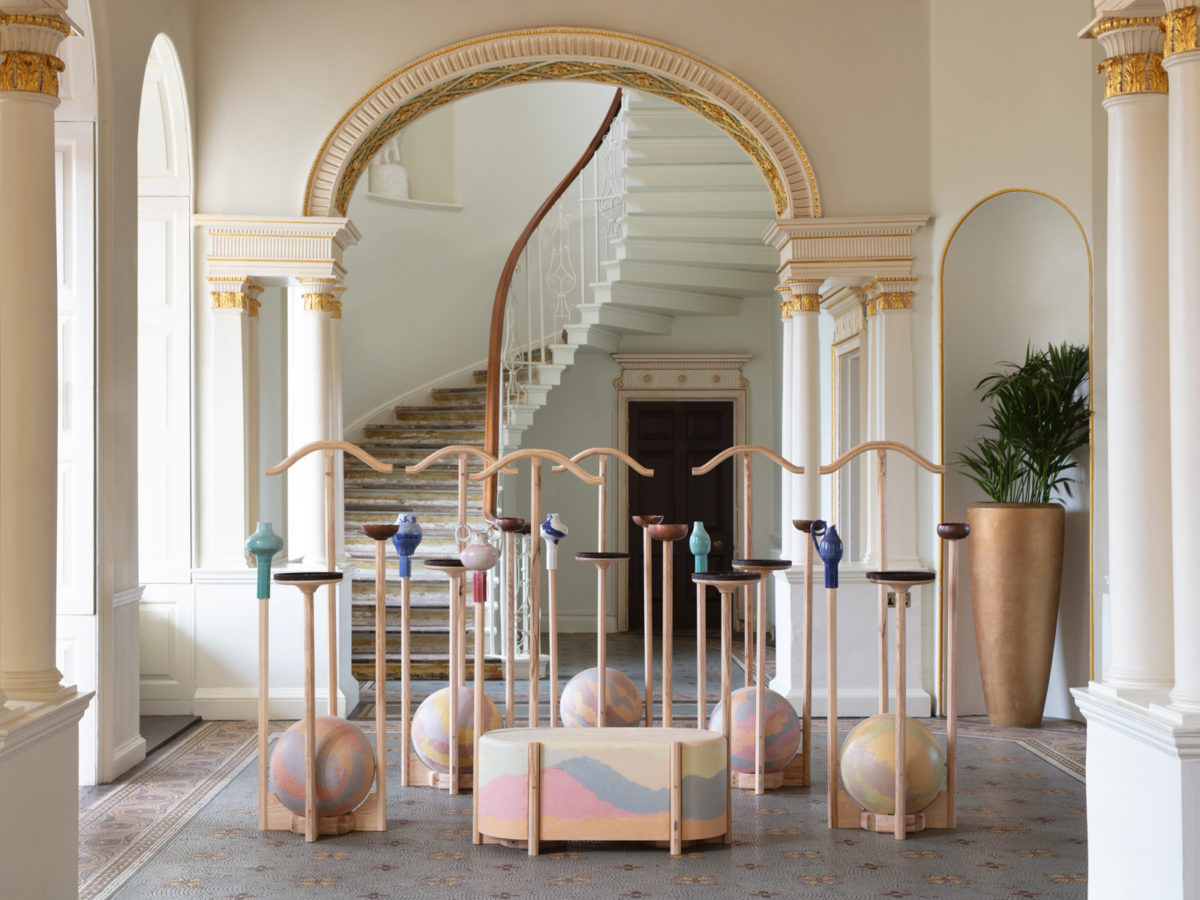 Having been lucky enough to visit Birch over a heatwave weekend, it's fair to say Birch was a summer highlight last year. Adopting a laid back vibe, Birch is a co-working space, members' club, hotel, restaurant and eternal festival, all rolled into one. The Zebra Riding Club stole our hearts, adopting a farm-to-table approach, the set-tasting menu showcases the produce grown on-site, cooked in an open kitchen that had us in awe. The Wellness Space matches the standard of popular fitness studios, with a variety of classes of offer at no extra cost. Birch is sure to be one of the first things we'll be booking once travel is allowed!
Best Wellness Hub- Urban Retreat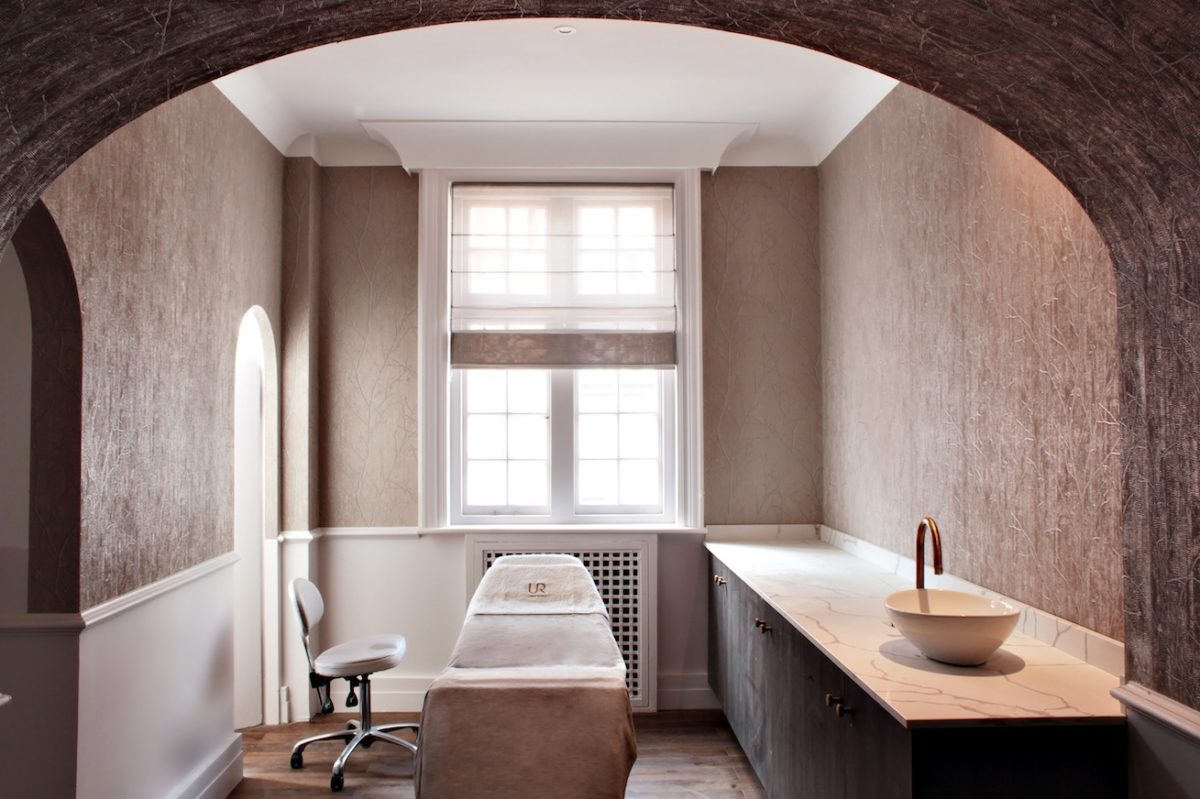 Housing everything from beauty, wellness, body, hair, tattoo and piercing treatments under one roof, Urban Retreat is the ultimate does-it-all wellness hub. With an onsite restaurant, you can really make the most of a self-care day out, pampering with luxury treatments and healthy food. We love Urban Retreat's 360 approach to wellness, offering medical led services, such as DermaPen Microneedling and cutting edge technology such as hypothermic ozone therapy and IR saunas, as well as holy grail beauty treatments, there is something for everyone to indulge in at Urban Retreat.
Best Fitness Studio- BXR
BXR really is the creme de la creme of fitness studios. Offering a wide range of classes, a state of the art gym, luxe spacious changing rooms plus there very own Joe & The Juice, it is a haven for all things fitness. It's fair to say there is no shortage of incredible fitness spaces in London but BXR has stolen the spot for its variety of classes and innovative workouts. From Versaclimbing to boxing, yoga and everything in between, BXR tops the charts when it comes to luxury fitness.
Best At-Home Workout – Apple Fitness+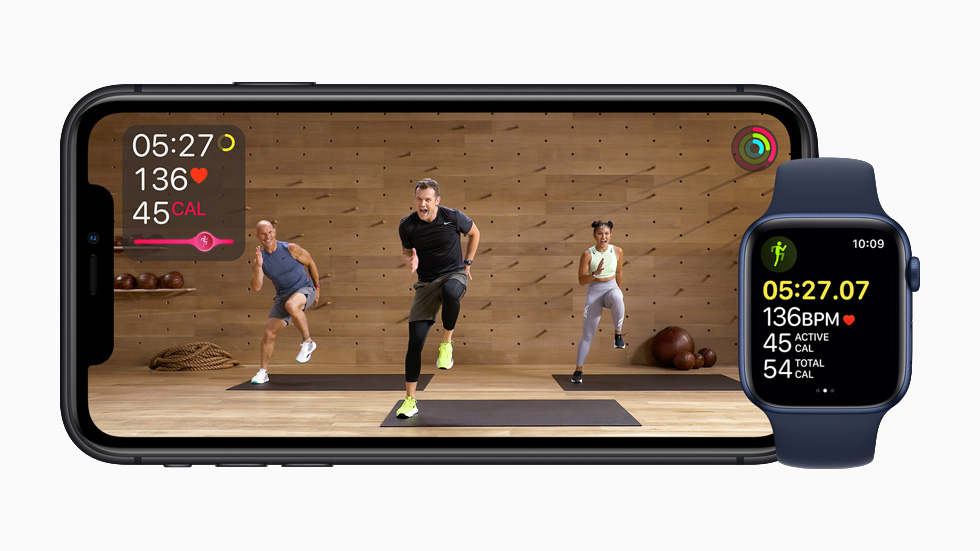 Our winner for best at-home workout has to be Apple Fitness+. We've been lucky enough to try it for a while now and the incredibly user-focused features and selection of workouts are what makes this our top pick. It really will suit anyone of any fitness level and the instructors even took it upon themselves to learn some sign language to further extend access to those with hearing difficulties. It's an integrative app designed to sync with your Apple watch and any Apple TV so you can work out from your home, the hotel room you're staying in or even at a friends house if they have their own Apple TV. The trainers are world-class and super engaging, bringing all the energy and good vibes of a studio to your home.
Best Fitness Tech – Body Ballancer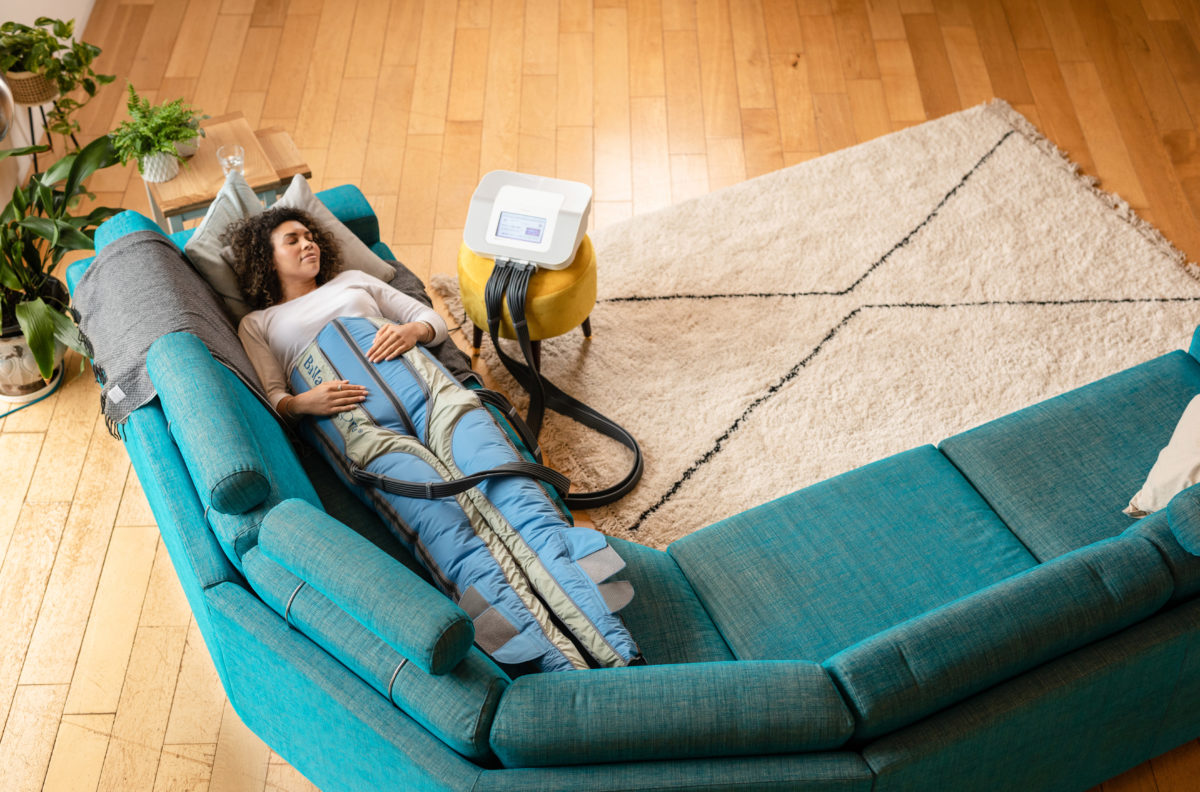 This advanced lymphatic massage technology is the modern-day way to up your wellness from the comfort of your own home. Boasting an array of health benefits including natural detoxing, boosting the immune system, reduced bloating and improved digestion, plus the physical effects on the body which include firmer and smoother skin and improvement in appearance of cellulite, this is wellbeing tech at its finest. Living a super active lifestyle can often take it's toll on my body, so trialing the Body Ballancer has been a game changer for my muscle recovery. Acting as a massager for my tired legs, I've been waking up rejuvenated using this amazing bit of kit.
Best Wellness Drink- Fungtn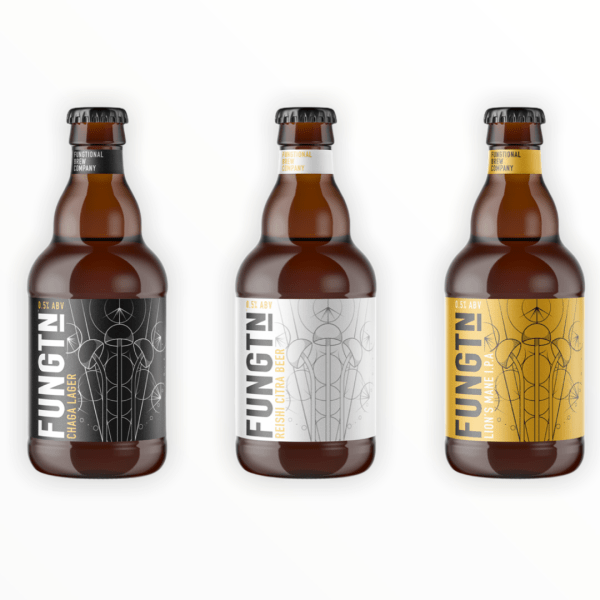 Beer-lovers will love Fungtn, not only for its distinctive brew-like taste but also for its incredible health enhancing benefits. Harnessing the ancient wisdom of mycoadaptogens, Fungtn utilises ingenious plants and fungi that help balance our bodies and keep them performing at their best. Used in Eastern and traditional medicine for centuries, mycoadaptogens aid our bodies natural ability to restore, recover and repair natural equilibrium. Helping you find a moment of calm at the end of a busy day, Fungtn's brew replaces a beer with a wellness ritual that is equally indulgent with no hangover the next day!
Best Alcohol Free Brand- OTO CBD Bitters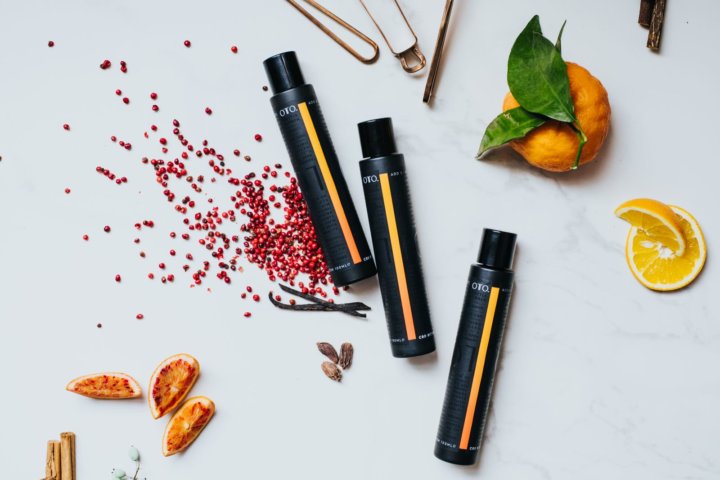 OTO's CBD Bitters do the perfect job of giving you all the fancy cocktail feels with no hangover! We love it mixed with an aromatic tonic, orange peel and a squeeze of lemon for a tangy twist. If you're feeling stressed at the end of a busy day, this little cocktail recipe, supercharged with optimum-strength CBD, will do the trick of destressing and calming you down. We love the effects of CBD and the way it helps our sleep…a glass of this with a lovely dinner and you'll drift off with ease.
Best Health Snack- Swisse Me Energy Balls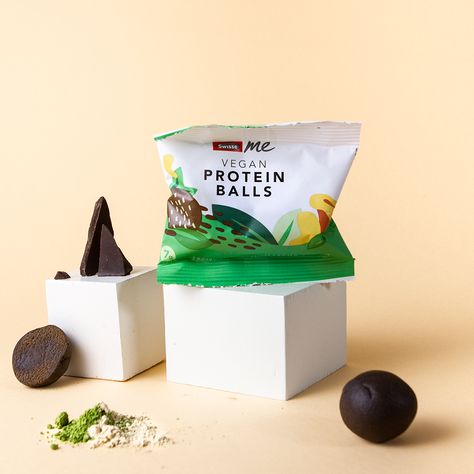 When the 3pm tummy rumbles come, Swisse Me's delicious energy balls hit the spot! Packed with Hemp and Brown Rice protein, they're ideal for an on-the-go snack for sweet tooth cravings. We love the hidden superfoods, including Maca, Spirulina, Baobab plus digestive enzymes, which make it simply for us to up our nutrition! All the flavours are good but if we had to pick one it would be the Raspberry & Chia, which resembles a PBJ combo…delish!
Best Innovative Drink Brand- OTO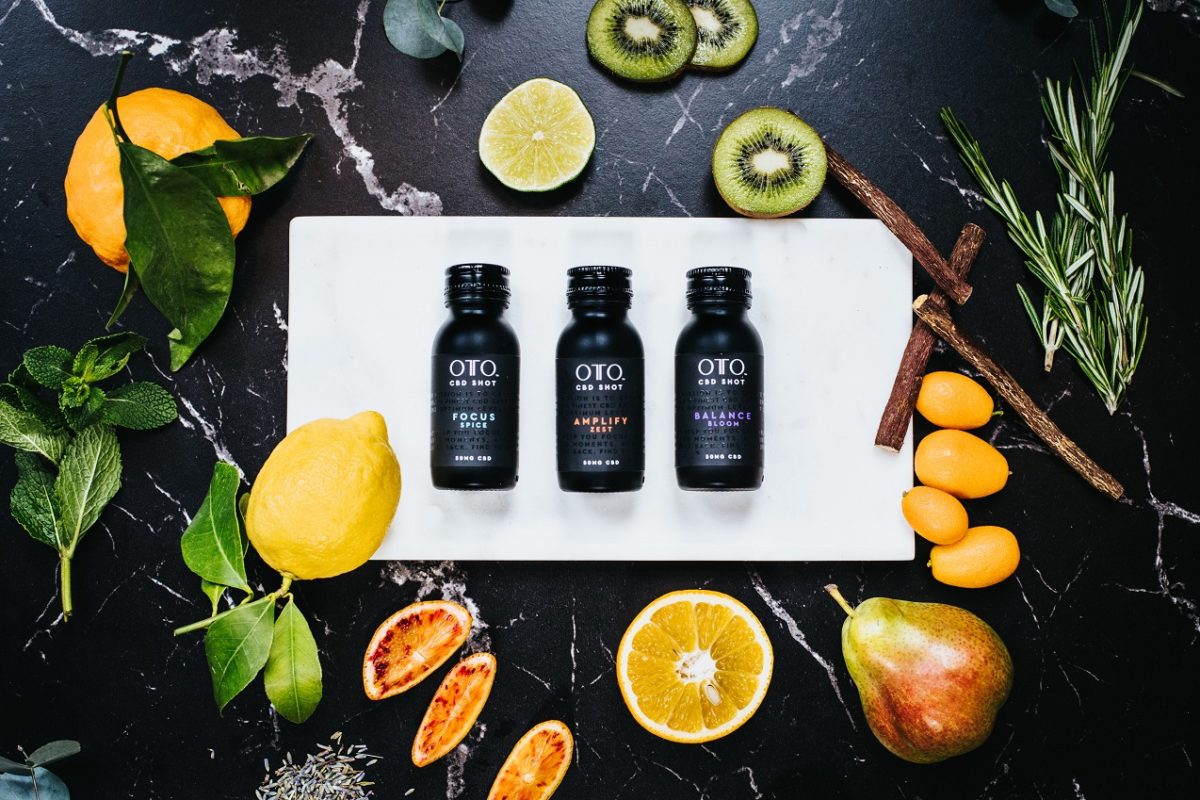 Supercharged with the high-quality CBD, OTO's range of drinks have the power to help you balance out the body, destress, regain a sense of centre and best of all, they taste incredible. CBD is known for not having the best taste but OTO have done a sensational job of masking that with botanical extracts, natural adaptogens and wellness enhancing ingredients such as Wild Mint, Cinchona and Ginger. From quick CBD shots, to indulgent CBD Bitters and CBD Botanical Seltzers, OTO's collection of drinks are second to none!
Best for Kids Health – Better You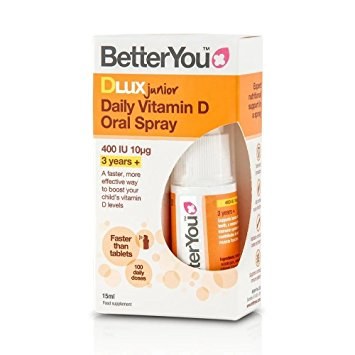 For years I have had to give my kids supplements and vitamins in the form of sugary sweet-like things, so, I was absolutely thrilled to discover Better You's children's range – especially their delicious tasting oral sprays. Their array of essential vitamins are available from birth (infant) through to 3+ (junior) making them perfect for my 2 year old and 6 year old. I've been stocking them both up with their Vitamin D during winter which is so important for us northern hemisphere-ers! Plus, there is an incredibly exciting launch on the horizon from the 1st February so watch this space…
Best Newcomer – Just Botanicals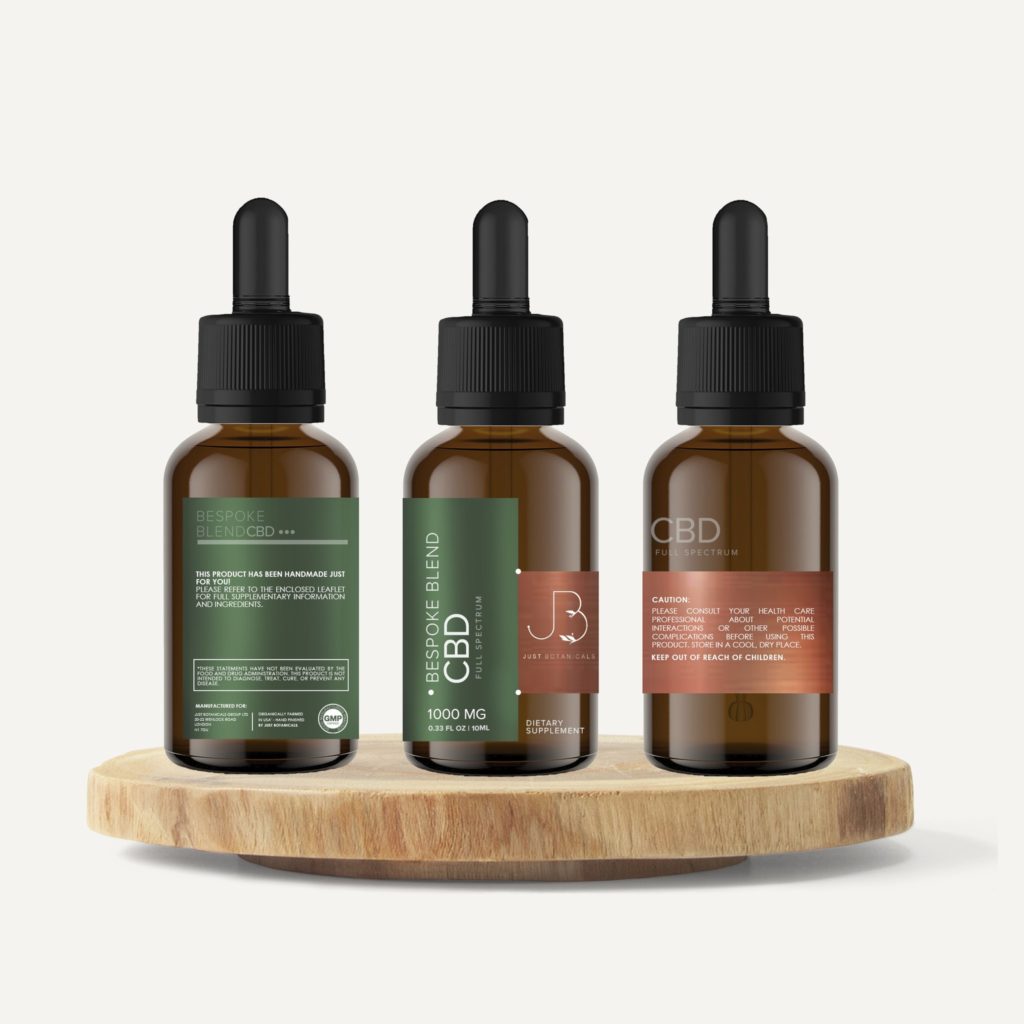 Here at Hip & Healthy, we are pretty wild about CBD, which is just one of the reasons that Just Botanicals have one our Best Newcomer award. The other reason is the extra mile the brand is prepared to go to in order to make sure you get the perfect product and service for you. Plus, the brand has also partnered with Treenation – that means for every product bought from them they will plant a tree. After you purchase your product you will even receive a link to show you exactly where your trees are being planted, as well as an official tree planting certificate. When it comes to products – they really do leave no stone unturned in terms of care. Their raw, CBD infused honey is quite something, each jar is poured by hand and the whole process is completely centred around keeping the bees safe, the result? Delicious honey and happy bees.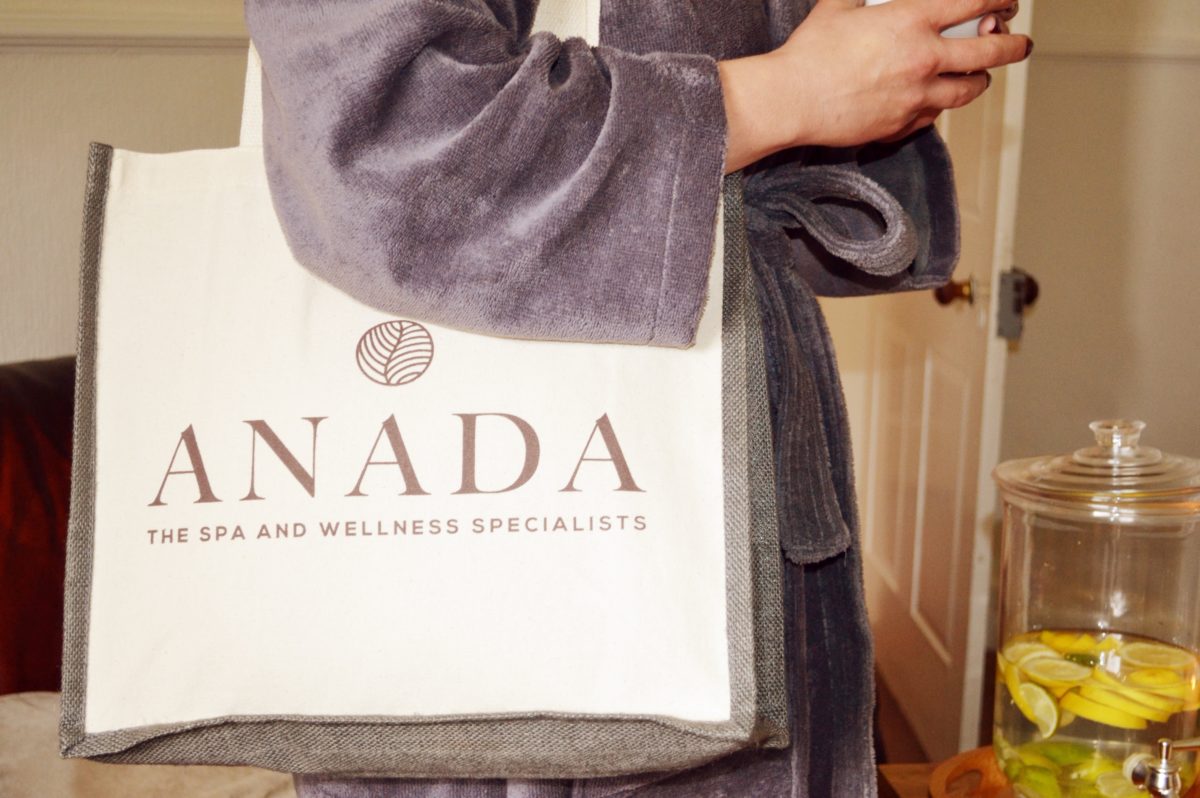 Best At-Home Spa – Anada
This is the brand we all need right now and as soon as lockdown is over (and we're able to indulge in touch therapies again) I'll be booking in Anada for one of their luxurious and totally personalised treatments. Shaping spa and wellness around you, Anada takes you on a wellness journey like no other, with a three-hour sensory experience that incorporates elements of the outdoors and nature. Combining traditional therapies such as massage treatments with group wellbeing and meditation sessions, the experiences have been specifically tailored to enhance positivity and help individuals relax, reboot and recharge. Enjoy the experience with friends, your partner or even work colleagues as Anada will even come to your place of work – that's once we're all back in the office, of course.