Welcome to our 2022 Mother & Baby Awards. As a parent or parent-to-be, you always want the best for your baby and in equal measures, want to get the inside scoop on clever products that will keep you feeling your best too. We've tried and tested some fantastic brands all geared towards making life as a parent a little easier so, without further ado, here are this year's winners!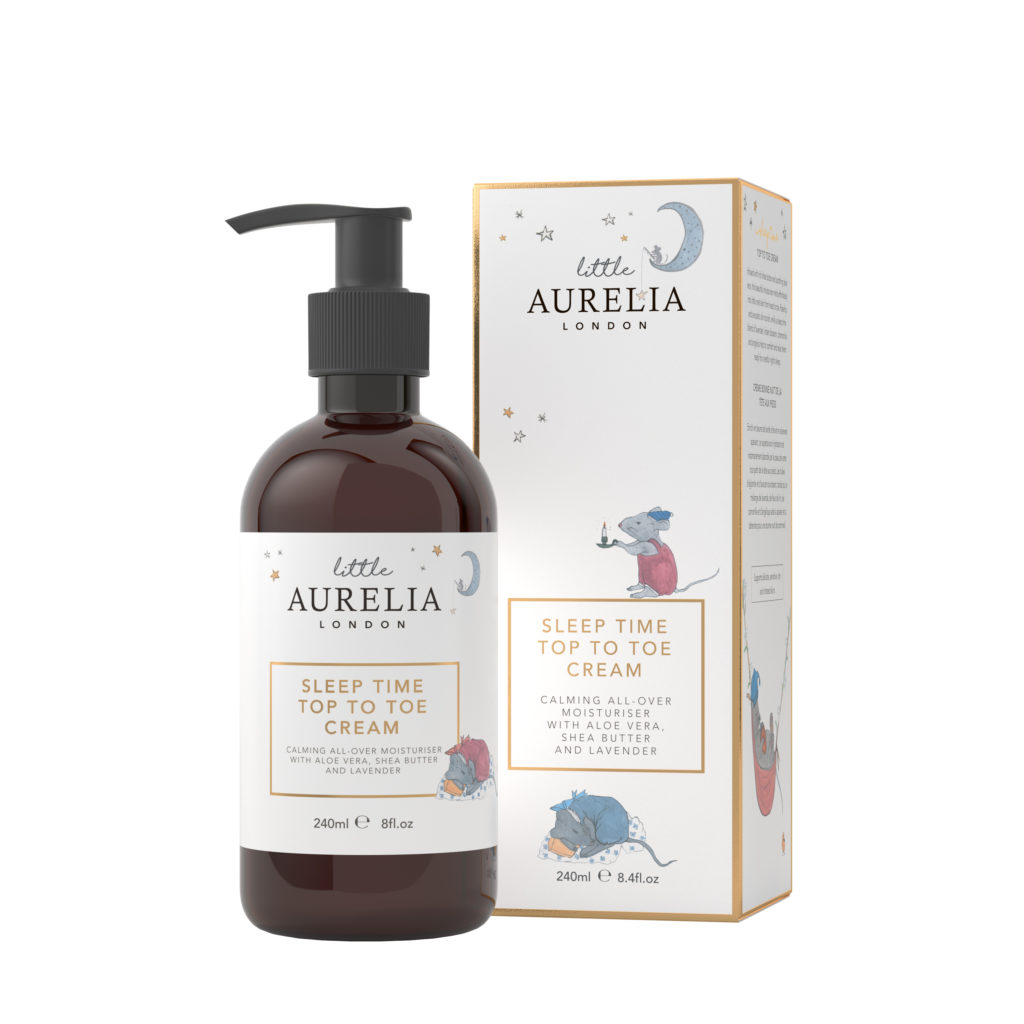 Best Baby Lotion – Sleep Time Top to Toe Cream, Little Aurelia
Little Aurelia is perhaps one of my all-time favorite baby skincare brands. Everything from the quality of their products and their commitment to helping your baby sleep (thank the lord!) to their beautiful woodland illustrations are just so spot on. Their Sleep Time Top to Toe Cream has been in our family for some time now is so gentle I have been using it on my kids since they were babes in arms. Ingredients include Shea butter, magical Starflower and hydrating Rosehip oils to nourish and protect, whilst Meadowsweet and Calendula calm and repair. We also use this on the kids if their skin has had a bit too much sun as there is Aloe and Oat Kernel Extract which are incredibly soothing. Perfect for baby massage or post-bathtime.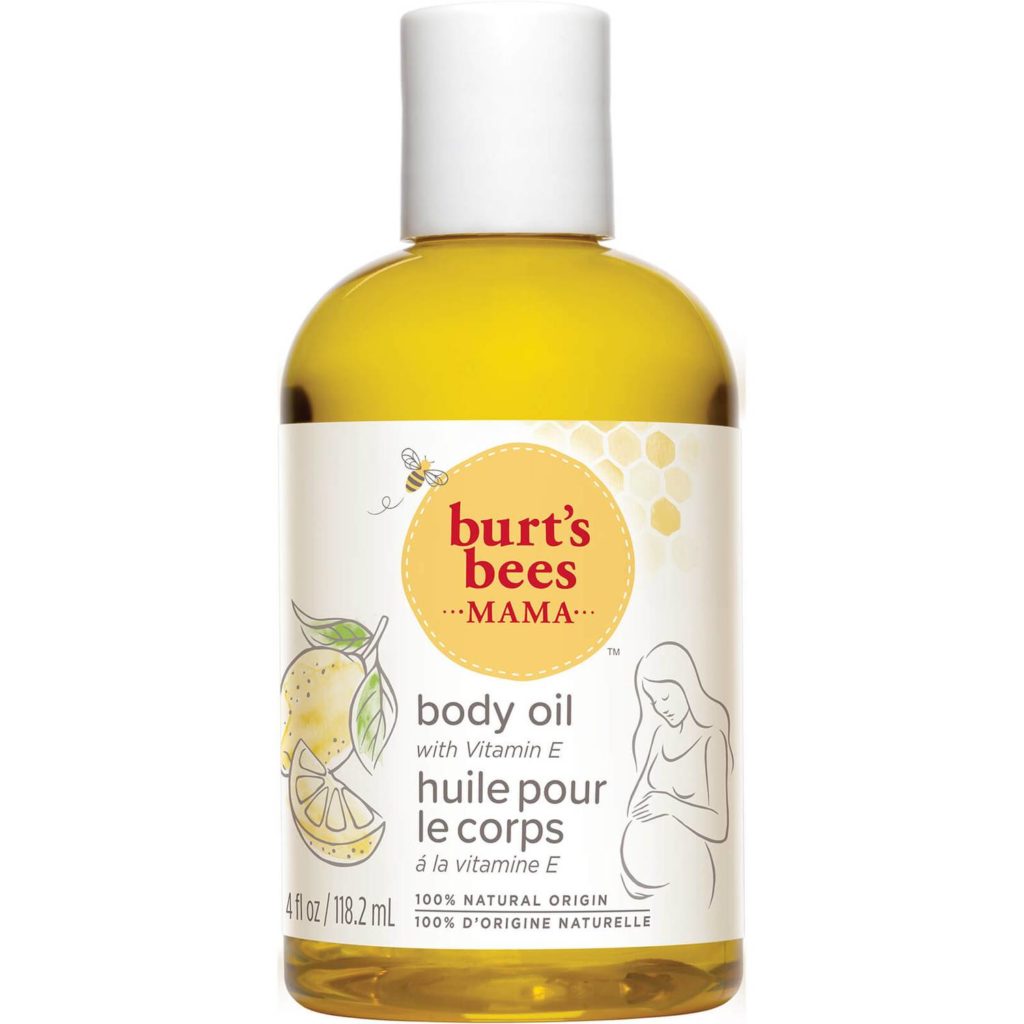 Best Pregnancy Body Lotion – Burt's Bees 'Mama Bee Body Oil'
Nobody deserves a moment of self-care more than an expecting mumma or a new mum, which is why the Burt's Bees 'Mama Bee Body Oil' is our winner this year. A blissful blend of all-natural plant oils to nourish, hydrate, and pamper skin, it leaves you silky soft and smooth sans greasy residue. All with stretch-mark soothing powers and a subtle, lemony scent to boot. Trust us when we say you'll be using this during pregnancy, post-partum, and beyond.
Best Nipple Cream – Mummy's Organics 'Nipple Balm'
Sore, chapped nipples are never fun, so, nip nipple woes in the bud with this gorgeous lanolin-free balm from Mummy's Organics. Providing instant relief from dryness and soreness, it also protects against future damage by forming a hydrating barrier on your skin. This is all thanks to a deeply nourishing blend of coconut oil, Shea butter, and castor oil, which work together to provide anti-inflammatory, cell renewal, and moisturising benefits. It was developed by midwives, after all.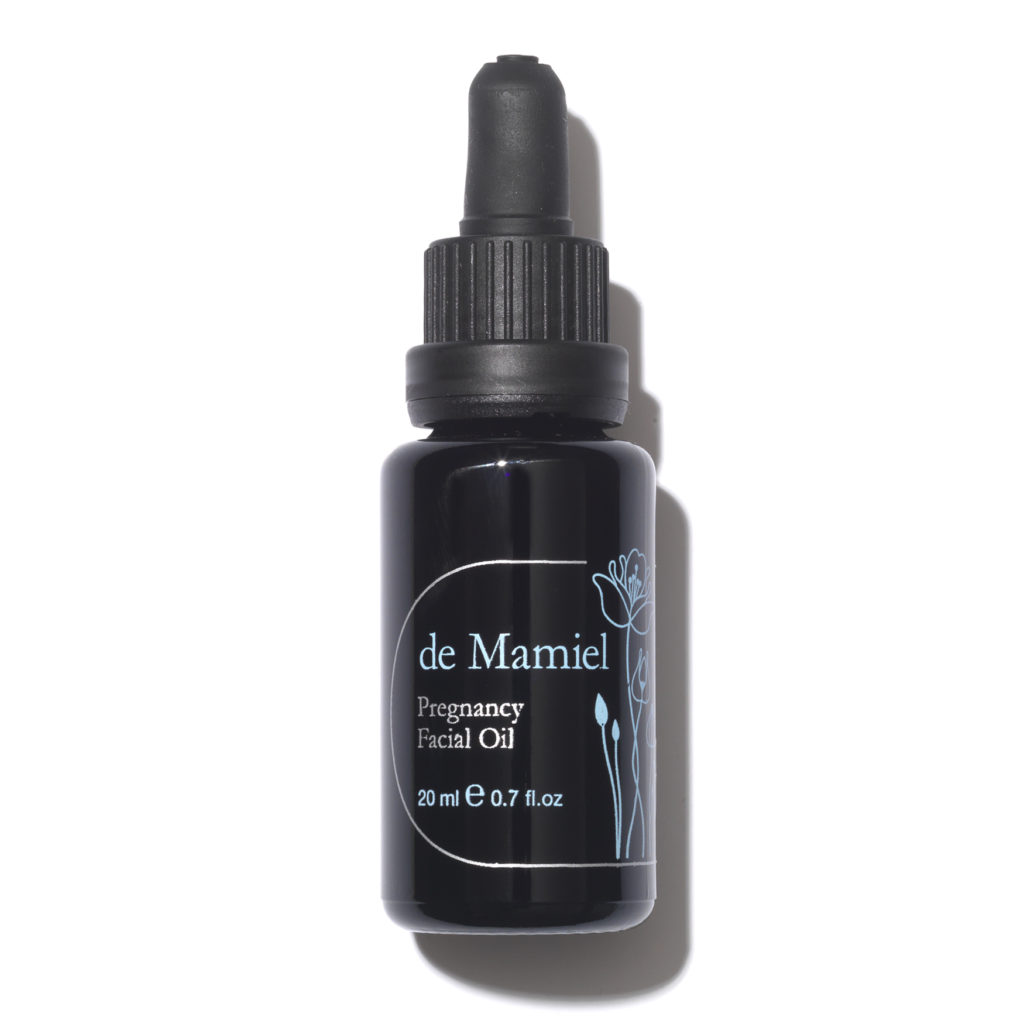 Best Pregnancy Must-Have – de Mamiel Pregnancy Oil
This amazing oil has been formulated to support and boost hormonal skin during pregnancy to restore balance and brighten, giving you the most amazing glow. I love de Mamiel for their amazing scents and the rituals and this gorgeous oil adds a little extra luxury at a time when your skin can feel extra sensitive.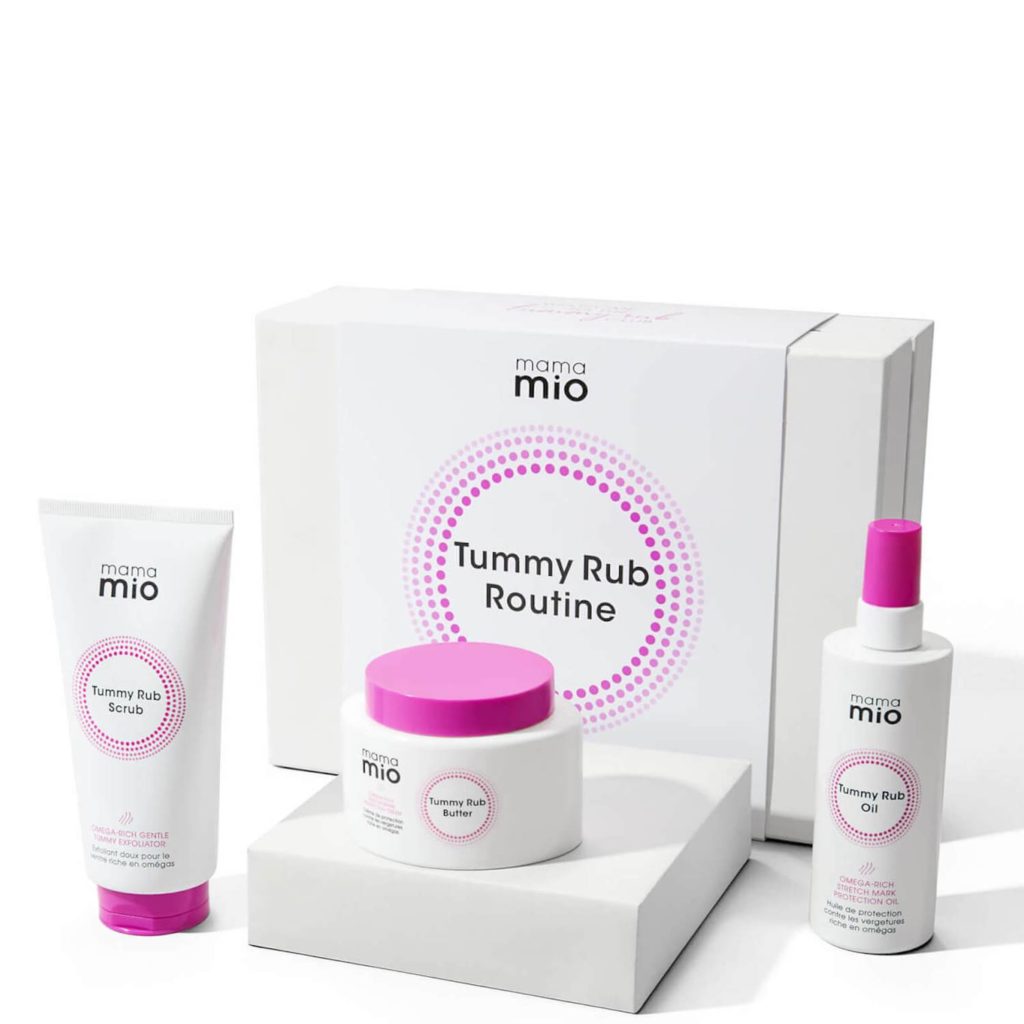 Best Pregnancy-Safe Skincare Brand – Mama Mio
Mama Mio offers the most amazing range of pregnancy safe skincare from oils to deodorant. The range consists of highly effective, feel-good formulations which are dermatologically tested and have been put through rigorous testing certifying them as safe to use during pregnancy. Their Omega Skin Stretch Complex nourishes skin, delivering clinically proven results pregnant mamas can see and feel.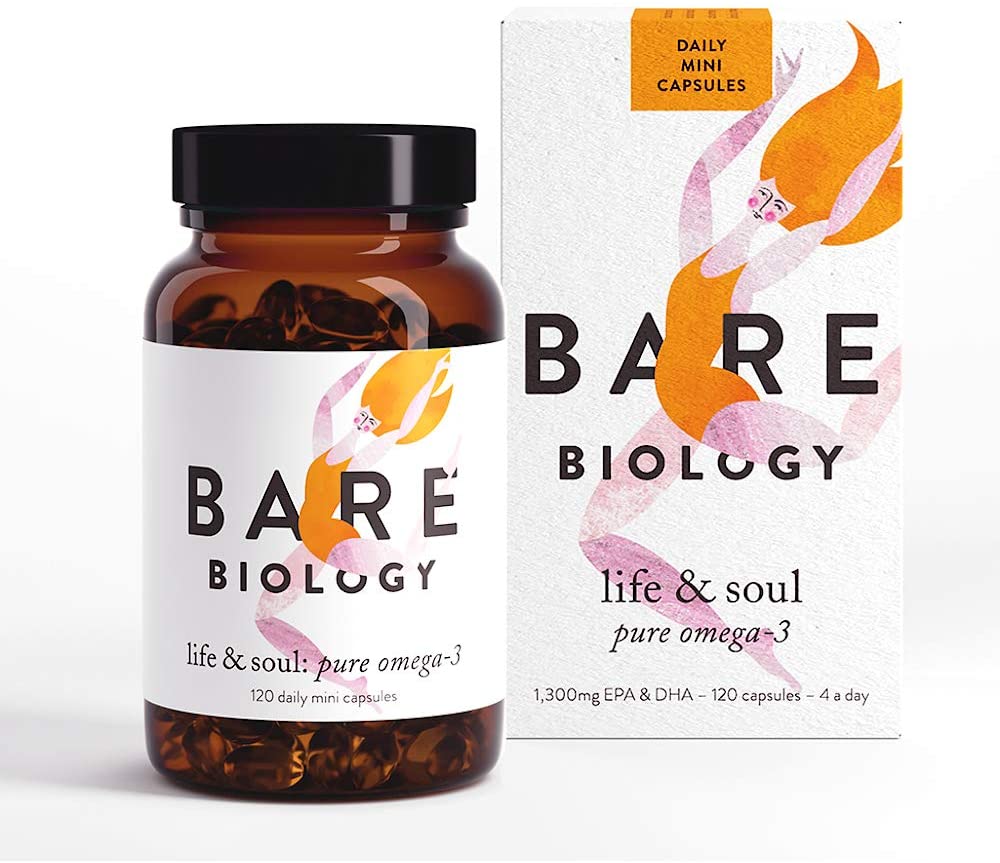 Best Omega 3 – Bare Biology
Bare Biology offers pure and safe omega-3 fish oil for pregnancy. DHA, a type of omega-3, is incredibly important in pregnancy and breastfeeding. Around 30% of eye and brain fatty tissue is DHA and the baby gets it from mum, so it's important to keep levels up. It's pure & safe, independently tested for your peace of mind.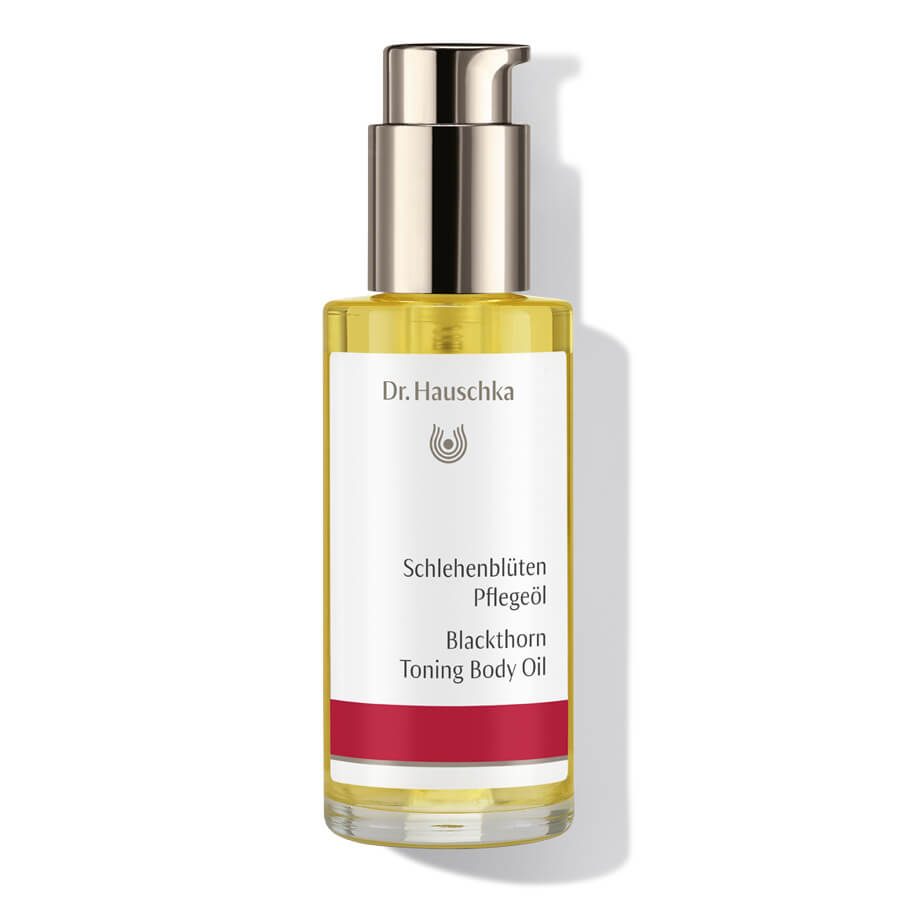 Best For Stretch Marks – Dr Hauschka Blackthorn Toning Oil
This Dr. Hauschka body oil equips your skin with strengthening impulses from the hardy blackthorn plant. Blackthorn Toning Body Oil offers strengthening, warming skin care for all the family and has proved successful during pregnancy when it is particularly important to keep skin supple to prevent pregnancy-induced stretch marks. Blackthorn blossom and birch leaf extracts enhance skin elasticity while sun-drenched St. John's wort and jojoba oil support the skin's natural processes of renewal and fortification.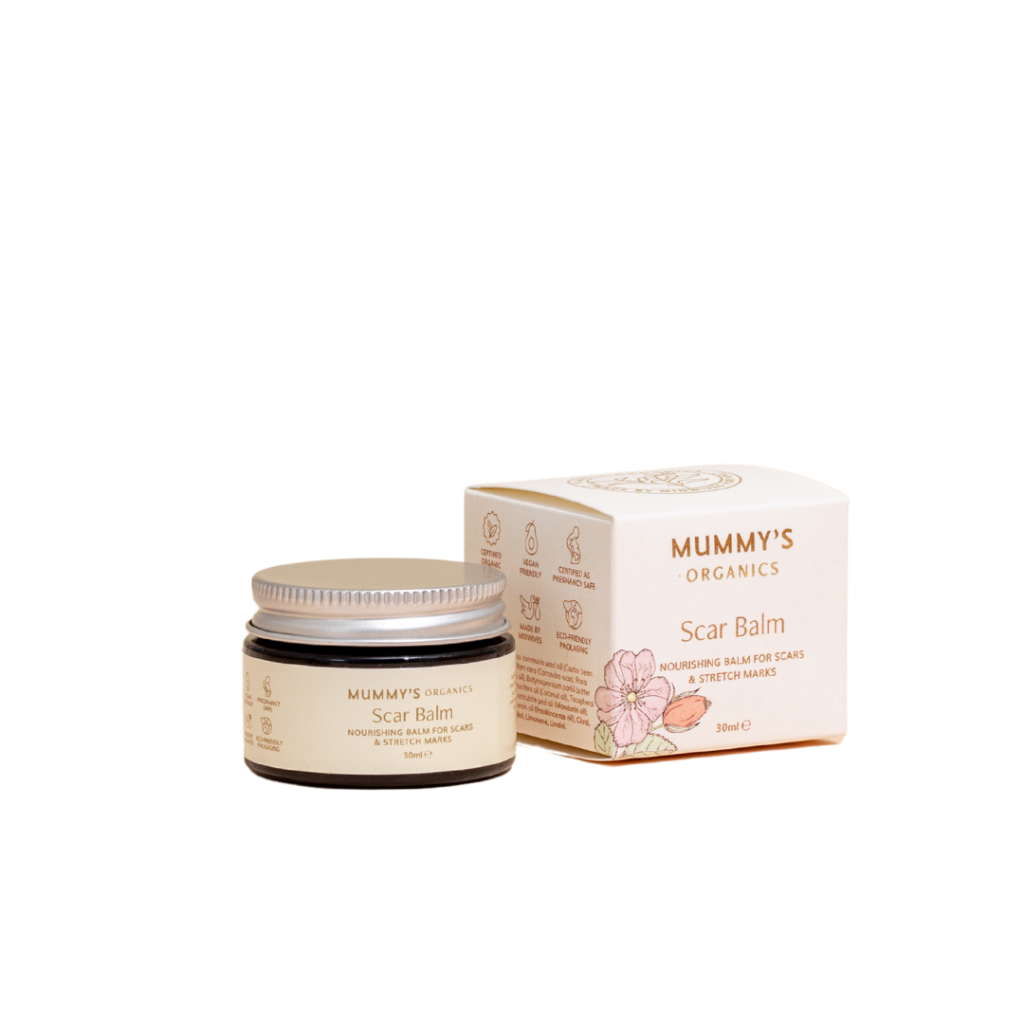 Best Skin Healing Cream – Mummy's Organics Scar Balm
Mummy's Organics have the most amazing range of organic products that provide natural solutions to real issues faced during maternity. This winning blend of ingredients helps fade the appearance of long-term scarring, allowing them to appear more flattered and less visible over time. It contains nourishing shea butter and coconut oil which are incredible healers, while frankincense has remarkable skin rejuvenating properties, and mandarin stimulates the growth. The most amazing nourishing balm for stretch marks and to aid c section recovery.
Best Baby Oil – Burt's Bees Baby Oil
Gently moisturise and soothe your baby's delicate skin with this amazing antioxidant-rich formula that will soften your skin too. Apricot and Grape Seed Oils provide all-natural nourishment for babies' sensitive skin and the amazing scent will make snuggles that much sweeter. Gently moisturise and soothe your baby's delicate skin with this amazing antioxidant-rich formula that will soften your skin too. Apricot and Grape Seed Oils provide all-natural nourishment for babies' sensitive skin and the amazing scent will make snuggles that much sweeter.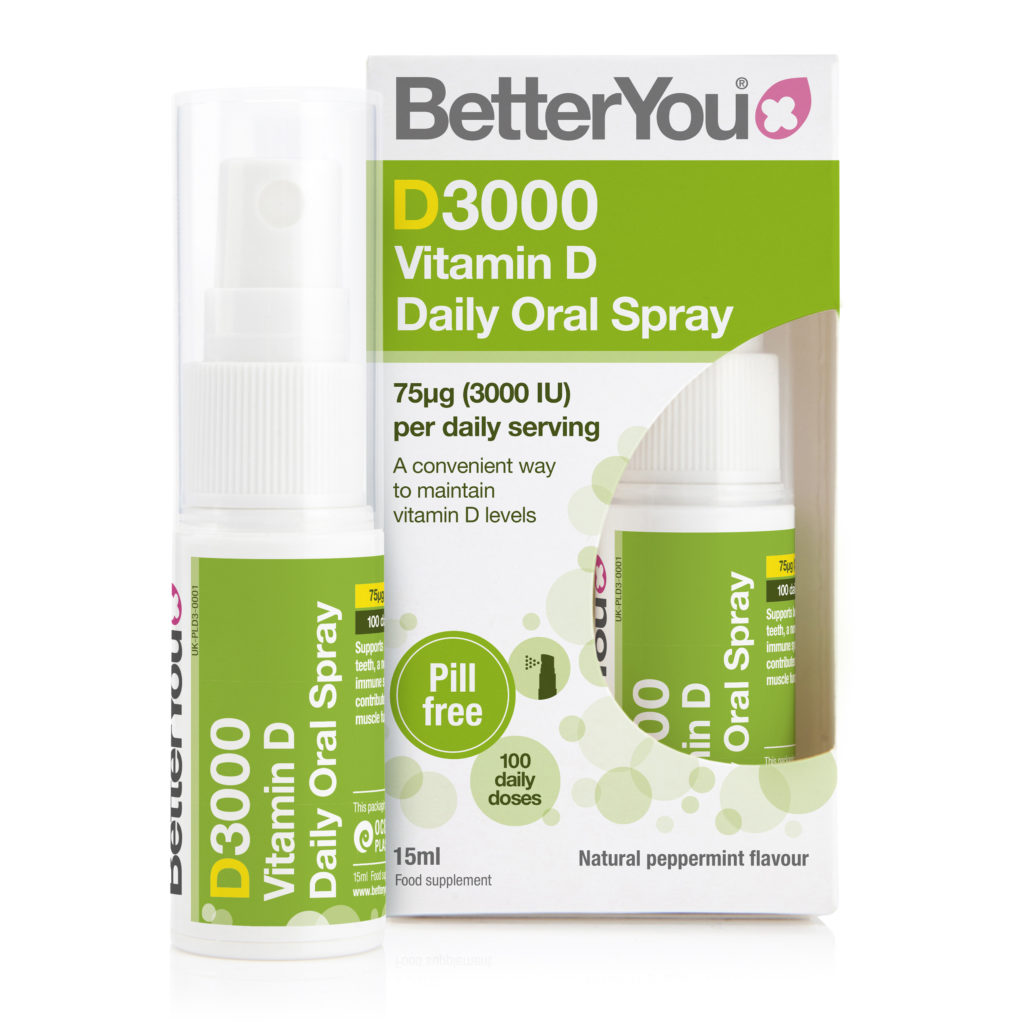 Best Vitamin D – BetterYou
BetterYou are always front of mind when it comes to vitamins for me. Great quality, fantastic range and innovative. Their Vitamin D comes in a spray form which has been found to be absorbed better by the body, and let's face it, is so much nicer to consume than a tablet. Their Vitamin D spray was launched in 2013 after The National Institute for Health and Care Excellence (NICE) estimated that vitamin D deficiency in the UK affects one in five adults and one in six children – that's 10 million of us! Women who are pregnant or breastfeeding may be at risk of vitamin D deficiency and it is really important to take a vitamin D supplement if you can as not only is vitamin D helpful in conception, but it also helps to support a healthy full-term pregnancy. BetterYou's range of Vitamin D supplements are available in a number of dosage strengths for the whole family, and because they come in spray format – it's great for kids too!
Best Preconception Supplement – Proceive® His & Hers Max Conception
The testimonials alone are a great case for Proceive®'s Conception supplements – we have seen loads of happy new parents rave about their supplements. Their three month Proceive® Max bundle is designed for couples over 35 who are preparing for conception. It is also recommended for couples of any age who have been trying for a baby for 12+ months. The thing that sets Proceive® apart is their high quality ingredients delivered in absorbable doses and the huge amount of research that has been done to create their supplements. As well as this, it is also the things that they don't include in their supplements that make them even better – things like fillers, bulkers and preservatives. Proceive are passionate about helping people conceive and have healthy, happy pregnancies and if their testimonials are anything to go by – then they are succeeding tremendously.
Best Nappy Cream – Little Aurelia Comfort & Calm Rescue Cream
"Nappy Cream" does not do this product justice. However, when both the boys were in nappies, of course the skin can get irritated easily and this cream was by far the most effective at calming everything down very quickly, and completely healing it. As the kids have grown though we now use it for pretty much any skin ailment – from dry skin and eczema to cuts and grazes. It is zinc-free and includes arnica, chamomile and lavender and is about the only thing that the kids let me dress their wounds with as they know it won't sting. We never not have a jar of it in our house.
Best Baby Balm – Calendula and Marshmallow Balm, Lyonsleaf
A 100% natural, and suitable for babies from 4 weeks of age, Lyonsleaf Calendula & Marshmallow Balm contains a soothing home-grown calendula and hydrating marshmallow root extracts which help moisturise and calm baby's skin. It's incredibly versatile though and can be used as lip balm, nipple balm, hand cream and body moisturiser too. There is no one way to use this product – we love it because it has so many uses! Plus it's free from preservatives, colourants, emulsifiers and chemicals.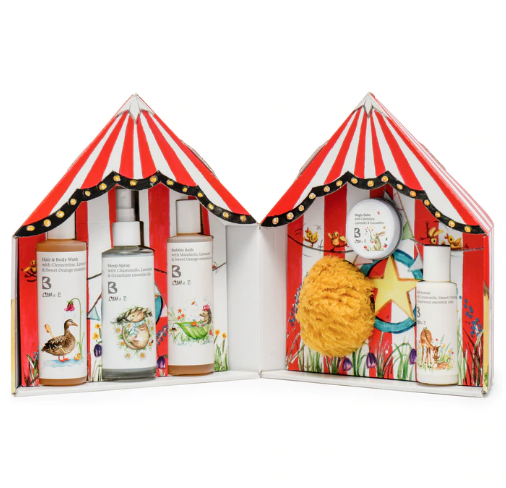 Best Baby Bath/Shower Product – Little B – Circus Tent
When the Little Bramley Circus Tent arrived at our house my little one was beside himself with excitement. He loved the way that all six little products had their own place and took great joy in taking them out and using each of the products really thoughtfully. He now refers to it as his doctor's kit and is truly on board with the idea that these products will heal and help his skin recover and renew. The Circus Tent contains; 100ml Little B Hair & Body Wash; 100ml Little B Bubble Bath; 100ml Little B Sleep Spray; 50ml Little B Body Lotion, Sponge; 15g Mini Magic Balm (potentially his favourite of all the products and anyone with so much as a scratch on them will have it loving doused in Magic Balm). We have had so much fun with this! And not only does it make a great, really useful gift, but it also is the perfect thing to brighten up a bathroom – or even Doctor's surgery for that matter.
Best Baby Shampoo – Calendula Shampoo + Body Wash, Weleda
Gentle is what matters when it comes to shampoo for the kids and Weleda's Calendula Shampoo is just that. With extracts of Calendula and sweet almond oil there are no tears at all – just clean, combe-able hair and no irritation whatsoever. And the massive bonus is that the price is incredibly reasonable at £3.95 making it an absolute staple in our kids' bathroom.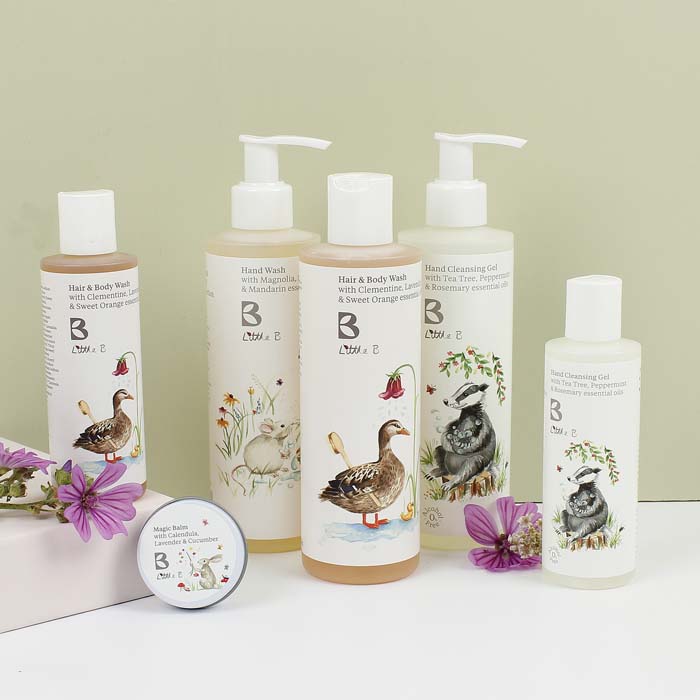 Best Natural Baby Brand – Little B
Part of the well-known and loved Bramley brand, Little B is all about working in tandem with nature and makes sure that the outdoors is at the heart of everything it creates. We love their promise of 100% natural products that are entirely formulated just for children's skin. Plus they never compromise on the quality and sustainability of their ingredients and all products are cruelty free and vegan friendly, too. Sustainable, TICK, Natural TICK, Beautiful TICK TICK TICK!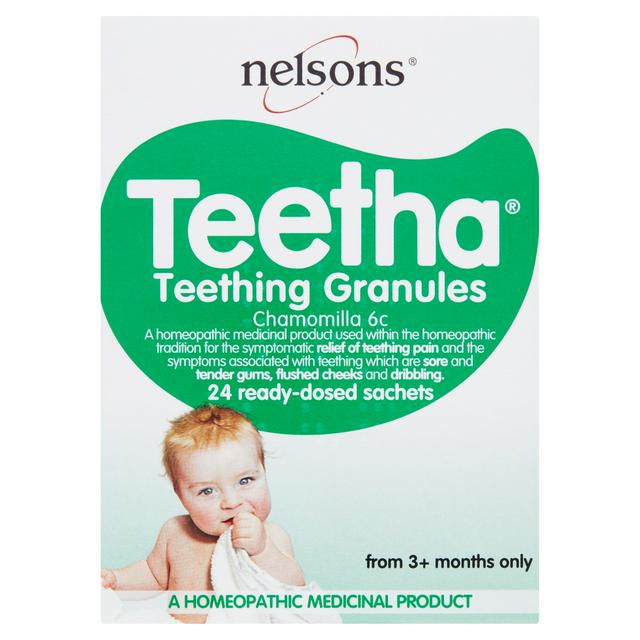 Best Teething Product – Nelsons Teetha® Teething Granules
Anything that supports babies teething journey is a winner in my books and Nelsons Teething Granules have certainly stood the test of time. For use for babies from three months old, Teetha® Teething Granules are homeopathic granules that give baby relief from teething pain and the symptoms associated with teething, such as sore gums, flushed cheeks and dribbling. We used the granules on both my children when they first started teething and it certainly helped us gain a few more hours of sleep!
Best Supplement Brand for Kids – Better You
BetterYou is a natural health company specialising in creating supplements that support the body to function at it's best. Their innovative Intra-oral spray technology has been used medicinally for many years, but it was the absorption research with Dr. Charles Heard and his team at Cardiff University that harnessed it for nutritional supplementation. The result was a fast, effective and convenient delivery mechanism, now used by health professionals worldwide. Spraying vitamins into my kids mouths is genius and I love that they taste totally delicious too – my kids genuinely look forward to having their vitamins with BetterYou. I loved the partnership they did with Madeleine Shaw and am super excited to try their Roald Dahl Kids' Range too which has just launched.
Best Skincare for Tweens – REN
When it comes to skincare for young adults (or tweens!) keeping it simple and natural is absolutely key. Ren is both those things and it is sustainable too. REN Clean Skincare products are free from skin-unfriendly ingredients such as synthetic fragrance, pore-blocking petrochemicals, sulphate detergents, synthetic colours, animal ingredients, parabens or other potential irritants and so are particularly suitable for tweens. Just use a smaller amount on young adults than you would do yourself.
Best Mother & Baby Newcomer – MyOva
MyOva helps women who suffer with PCOS take back control of their hormonal and menstrual health with their specially formulated myo-inositol combination supplements. Not having a healthy, regular menstrual cycle can make it difficult to know when you ovulate. This can result in missing your most fertile time of the month and problems conceiving. MyOva's products are formulated by experts and designed specifically for women suffering from PCOS to support normal hormonal activity giving you your best chance of falling pregnant.
Best Prenatal Vitamins – Yummygums 'Mommy'
I'm awful at remembering to take my vitamins (especially when mum/baby brain is involved) but for the first time ever I've not only been taking them religiously, but I've actually been looking forward to them. No really, it is possible. In a nutshell, Yummygum's 'Mommy' vitamins are like munching on Haribo. Only they're vegan, allergen-free, 100% natural, and crammed with 15 essential minerals and vitamins. Including folic acid, vitamin D3, which help to keep mumma, baby, and even placenta happy and healthy. The only problem? Stopping at two…
Best Baby Tech – Happiest Baby SNOO Smart Sleeper Baby Cot
The SNOO Smart Sleeper has honed baby sleep down to a fine art and is quickly becoming the ultimate bassinet every new family needs. This amazing responsive bassinet soothes babies back to sleep by mimicking the sounds and motions of the womb, using gentle motion and white noise, whilst ensuring babies sleep safely on their backs in their sleep sack. It reduces crying, boosts sleep, naturally sleep-trains babies and is the world's first bed to prevent accidental rolling over. Anything that helps baby sleep more, and in turn, us sleep more, has got to be at the top of our list.