Luxurious hotels, national heritage and street food: Singapore might be tiny, but it has plenty to offer to everyone. This little far East gem blends so many different cultures we felt like flying into three countries at once. Hindu temples, some of the best Chinese food you will ever find and an all-Western obsession with sky-high buildings make Singapore a mecca for fun-loving types, foodies and shopaholics. Carolina Are gives you her Hip & Healthy guide to Singapore!
FLY
Singapore is a gateway to the Orient and a well-known layover pit-stop if you are flying from the United Kingdom to Australia. Because of this, it makes the perfect three-day weekender stop on your way down under. Most international companies like Virgin or British Airways will fly to Singapore direct, while if you are looking to stop there from Australia on your way back to Europe, flying ScootBiz will still give you a perfectly comfortable flight without making you feel too light on cash.
SLEEP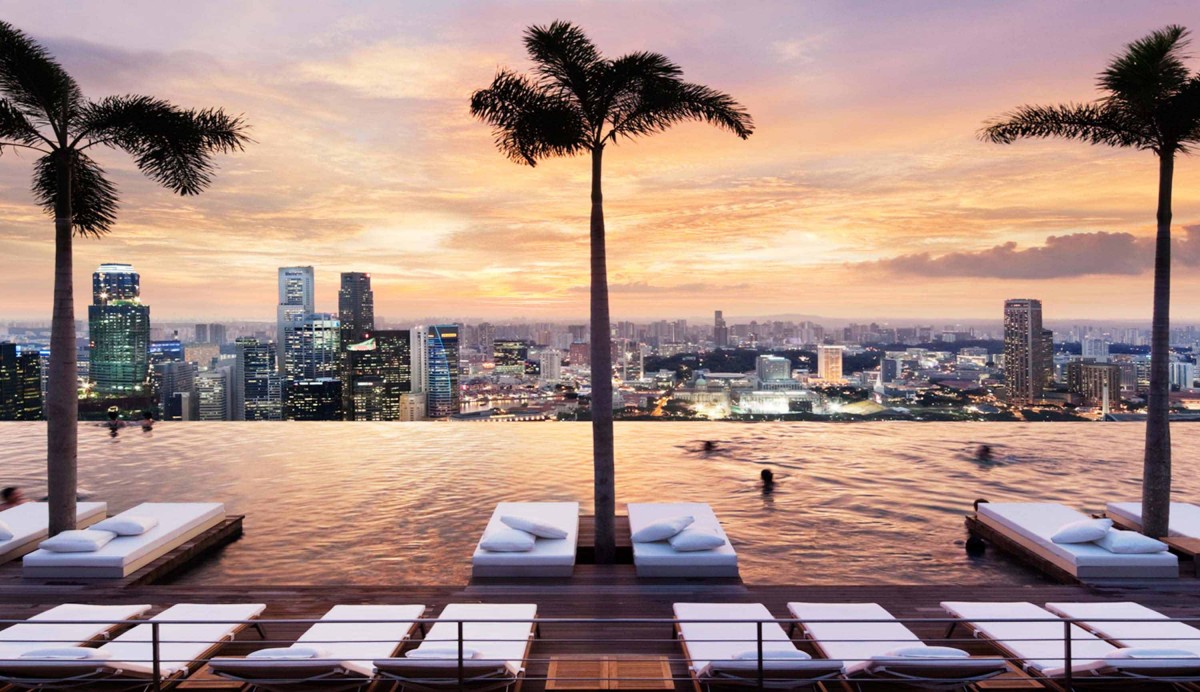 Few places will make you feel on top of the world like The Marina Bay Sands – literally. A casino, shopping centre, mecca for some of the best international restaurants in town but, mostly, home of the 57th Floor Skypark and Infinity Pool, The Marina Bay Sands is the brainchild of the Sands group, which owns most of Las Vegas. Think rooms with curtains that open up to reveal breath-taking views as soon as you walk in, stylish interiors and one of the most incredible landscapes in the world: one night at The Marina Bay Sands will bewitch you forever. Doubles start at $329 (£184).
Strategically located close to some of the city's main shopping centres and in between Chinatown, Little India and the Botanic Gardens, The Quincy is a hip little hotel guaranteed to help you make the most out of your stay in Singapore. With complimentary mini-bar and hot meals, The Quincy also features an infinity pool, gym and Spa on its 12th floor and is your best bet for a luxurious stay that doesn't break the bank. Doubles start at SGD $280 (£157).
EAT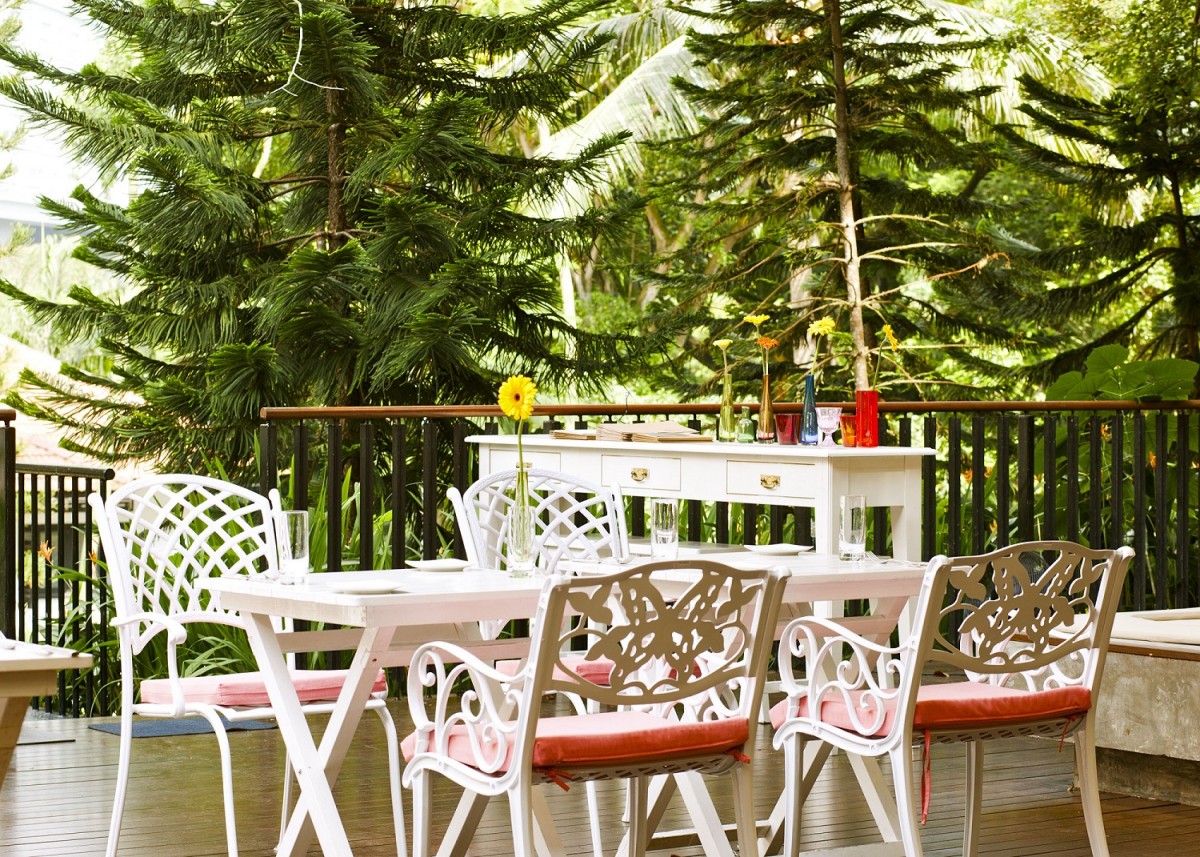 Brunch at Nosh
Hidden among the trees and gardens of the gorgeous Rochester Park, Nosh looks like a colonial mansion serving Western food with a Singaporean twist. Think warm colours, glamorous interiors and a killer menu to start your weekend right. The signature Crab Benedict, using the one-of-a-kind Singaporean crabs for a perfectly executed twist on an over-done classic, is ideal for a cheat day, but their pesto salad is Italian-proof if you'd rather keep it healthy.
Shinkansen
Born out of the desire to make filling salads, Shinkansen blends protein and the love for Japanese food in a salad bar that is all about nutrition. Serving Western Japanese fusion dishes, Shinkansen has just launched a breakfast menu to help busy City workers get a nutritious start to their day. Don't miss out on the restaurant's Omega 3 Donburi bowl, made with Shinkansen's signature mixed grain sushi rice, salmon sashimi, cured salmon and a medley of veggies and sliced nuts garnished with balsamic ginger sauce.
Cute low-carb, low-fat bento boxes with no MSG and plenty of protein? Yes please! With an array of healthy choices to satisfy veggies and meat-eaters alike, Lean Bento's menu is made of delicious brunch platters under 500kcal and filling main meals with all the protein you need. Go for the Miso Salmon and Teryaki Children not to miss out on this eatery's best ingredients.
SWEAT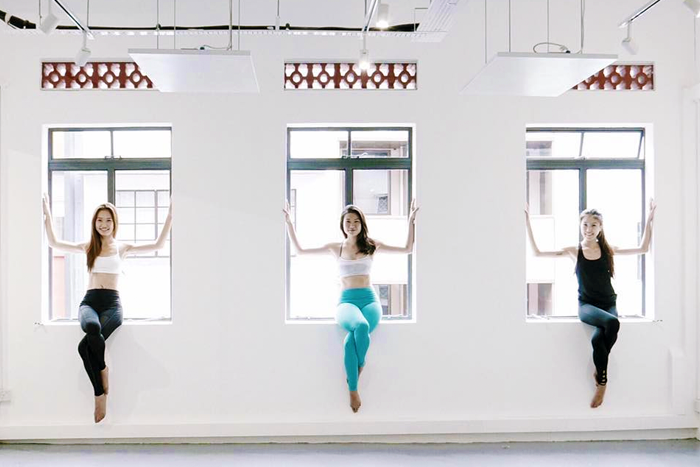 If you're looking to wind down after all this cardio, boutique Yoga studio YogaLab is the place for you, with a selection of classes targeted towards stretching, pre-natal yoga and curing injuries for the ultimate relaxation. With two central Singapore locations, YogaLab lets you drop in for $28 (£11) and enlists a team of expert teachers who will tailor your session to your needs.
Amore Fitness Cardio Bolly Blitz
Move over aerobics. Blending Bollywood choreos and hip hop moves, this cardio workout is based on hand movements and footwork, bringing Singapore's melting pot of cultures to the gym. Ask the team for a free trial.
Unleash your inner rockstar in Singapore's brand-new workout, Pound. Using light-weight "Ripstix" drumsticks made for exercising, POUND is a full-body workout blending cardio, conditioning, and strength training with yoga and
pilates. In the one-hour class you will be squatting, jumping and lunging while holding the drum stick, in a quirky new workout idea designed by two American drummers and fitness fans in 2011. It's exclusive as it gets, with Grace Sagaya being the only certified Pound instructor in Singapore to date!
Run
One of the most stunning landscapes you will find on your Insta, Singapore's Marina Bay blends shining water, sky-high buildings and unreal green spaces. Blend sport and discovery with a bay run up until the gorgeous Gardens By The Bay, an eco-friendly garden which will provide a cherry on top to an already beautiful run. The Marina Bay run is a guaranteed good sweat, especially in Singapore's humid and tropical weather.
GETTING AROUND
Singapore has one of the best public transport systems in the world, with a clean and efficient underground network that will take you from one end to the other in no time. A day tourist pass costs $20 (£11), with $10 generally refunded at the end of your trip. Alternatively, fool-proof Uber and taxi networks are active throughout Singapore: an Uber to or from the airport can cost from $14 to $19 depending on traffic, while going from inner Singapore to the Marina generally costs you no more than $10 per trip. But how about the language? Not to worry. Sure, Hindu, Chinese and Singlish – a blend of Chinese, Singaporean dialect and English – might be spoken all over town, but most people will speak English and will happily help you with directions or anything else you might need.
Words by Carolina Are from Couchsurfer Reviews.