With the most exciting restaurant scene in Australia, bars galore and boutiques set to give your friends shopping envy, a trip to Melbourne is a must for every hip and healthy traveller. Carolina Are from Couchsurfer Reviews gives you a Hip & Healthy Guide to Melbourne.
SLEEP
The Larwill Studio
Art and wellbeing are the main charcteristics in this as-cute-as-it-gets boutique hotel in the namesake of the late neo-impressionist artist David Larwill. Located in between Fitzroy and the Central Business District, the Studio is stylish travel at its best with an eye to mindfulness, health and fitness. A stay at the Larwill gives you a yoga mat in each room and a designated yoga channel to help you practice, MIN30MIN HIIT sessions and free access to the Sweat Gym within the premises. After the workout, you can even grab a bite at the hotel's healthy minibar. We're sold!
Grand Hyatt Melbourne
High class luxury meets dedication to fitness at Melbourne's Grand Hyatt hotel in the Central Business District, a stone's throw from the city's best bars and restaurants. Aside from gorgeous rooms with views of the Yarra River and the Melbourne skyline, the Grand Hyatt Melbourne has its very own 5-star gym, with cutting-edge Life Fitness equipment, indoor swimming pool, rooftop tennis court, and a team of dedicated professional trainers.
Airbnb
With most Airbnbs being situated in the hip areas of Fitzroy and Collingwood, Airbnb in Melbourne is your key to living like a local and having all the best restaurants at your feet. You can find accommodation for $200 for five nights!
EAT
Matcha Mylkbar
Inspired by the world's five blue zones, famous for their citizens' longevity due to their plant-based diets, Matcha Mylkbar is basically vegan heaven. Try the latte flight ($6) for a selection of four plant-based lattes including beetrot, apple pie, turmeric or matcha. Grab a matcha smoothie bowl with spinach and avocado ($16) or try the vegan poached eggs made with turmeric and sweet potatoes.
Vegie Bar
In Melbourne's hip Fitzroy district, Vegie Bar has everything from vegan pizzas to incredible salads or raw food. We had a yummy roast pumpkin salad with crispy sushi rice croutons for $16 and you should too.
The Kettle Black
Probably Melbourne's most famous café nestled under a stunning white modern art building, The Kettle Black is actually a pristine white colonial style building with unmatched classy interior design and the best scrambled eggs you'll ever have. KB's scramble is silky and almost has a rose petal type pattern and consistency and is garnished with edible flowers. A treat!
SWEAT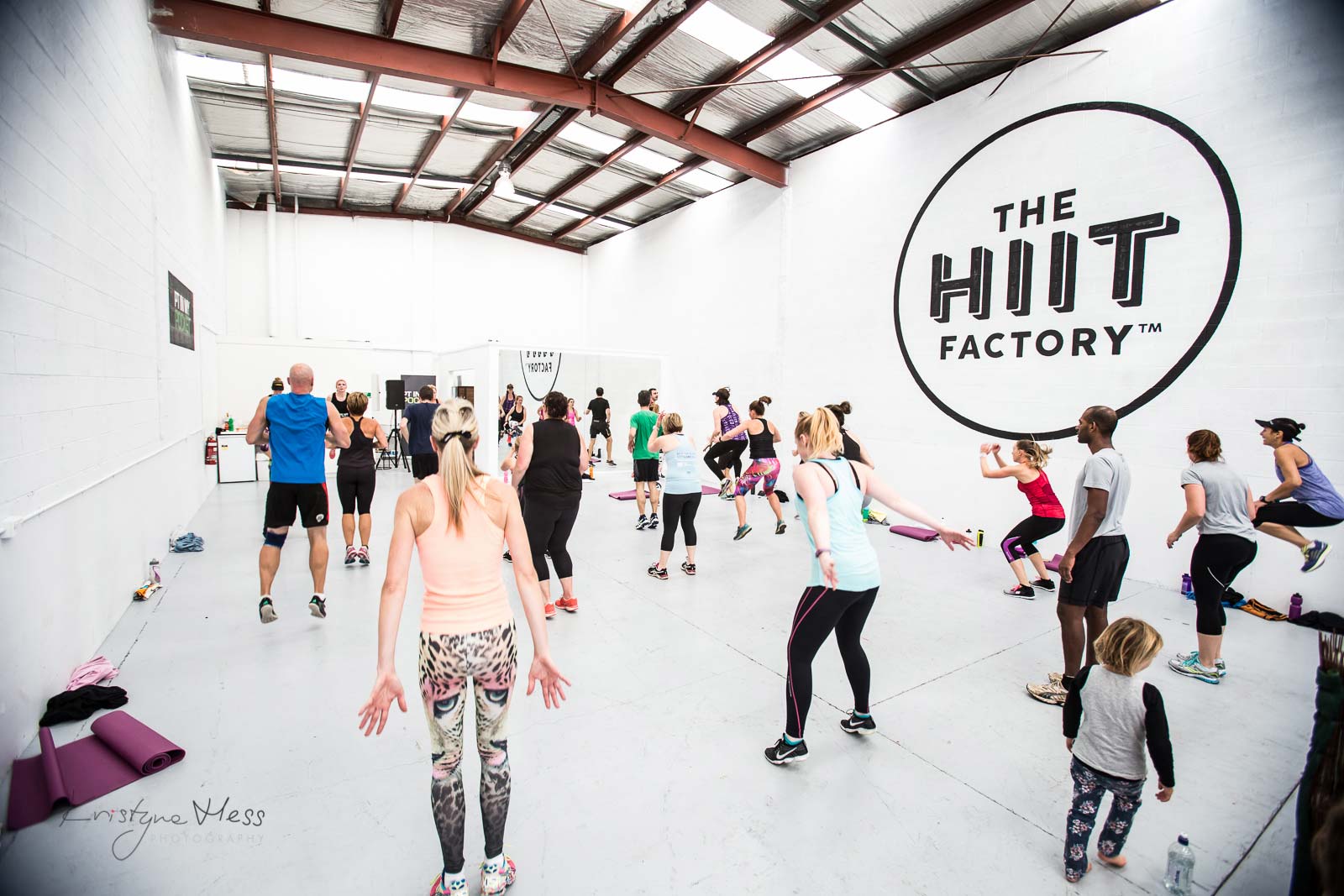 The HIIT Factory
Being short of time is no excuse in this popular Melbourne gym focusing on this short, 30-minute workout. The HIIT Factory have a popular six-week challenge program that runs four times a year – or you could just drop in for a session. Plus, the team combine great food plans with their fitness training plan to maximise results.
Twerk
Forget Miley Cyrus's rendition during the dreadful Blurred Lines incident. Twerking is actually the ultimate full body workout! An hour of twerk will get you to move muscles you didn't know existed, helping you sculpt and tone your legs and bottom in a way more engaging way than through just squats. An hour of twerking can burn up to 500 calories an hour while making you feel like Beyoncé (even if you have a tiny bum).
Australia is a mecca for twerkers and Melbourne is the birthplace of Kristina Moskov's Aussie Twerk, Australia's certified twerking company. A class will cost you $35 while private tutorials start at $80.
Pilates on Collins
Melbourne's most famous Pilates studio is a boutique heaven for fitness addicts, catering for famous fitness athletes and dancers. Pilates on Collins offers either private (1:1), duet (2:1) or semiprivate (up to 3 other clients) classes, all by appointment only and taking place early in the morning or during lunchtime to meet the busy traveller or office worker's needs. This formula gets you a personalised experience and a level of attention second to none. The studio uses apparatus such as the Reformer, Cadillac, Wunda Chair, Ladder Barrel along with other auxiliary equipment.
TapFit
TAPfit is a total body tap dance cardio fitness workout class, blending tap dancing, cardio and resistance training to burn calories, increase muscle power, co-ordination, flexibility and balance.
TAPfit has a heart-warming story, born in Queensland when four tap champions were called to teach a disabled little girl and came up with a workout that was accessible to all people interested in learning regardless of their physical ability. Class passes start at $18.
Words: Carolina Are from Couchsurfer Reviews