Berlin is a city that is steeped in polarizing history that continues to shape its identity to today. The city is known for its art, start-up culture, fashion and nightlife with the world's best clubs. Yet it is constantly evolving and has an environment that encourages change and innovation. A recent addition to Berlin's many faces is that of a growing health capitol. With its immense selection of healthy eating spots and the growing fitness trend, Berlin has joined the Hip & Healthy league of cities. Below are a few of our favourites that add to the fabric that is Berlin.
SLEEP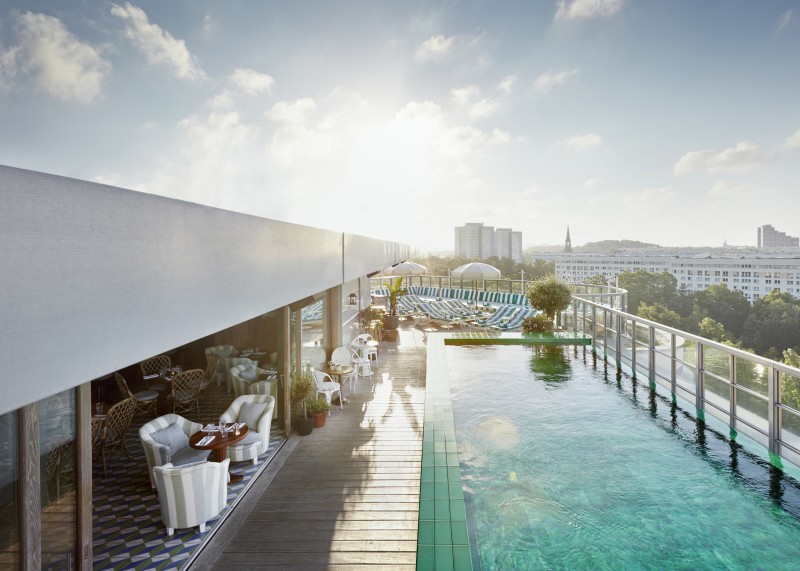 The modern rooms, ranging from modest to refined include free Wi-Fi. Some offer vintage record players, soaking tubs and dining tables. There are studios, as well as 1- and 2-bedroom apartments with full kitchens. The luxe 2- and 3-bedroom lofts also have floor-to-ceiling windows, flat-screen TVs and private balconies, plus a 24-hour concierge service. The hotel has an Italian-American bistro, a hip bar with a fireplace, and a rooftop pool and terrace. There's also a spa, fitness center and movie theater.
Housed in a turn-of-the-century building located in Berlin-Mitte, the Gorki Apartments combines the style and hospitality of a boutique hotel with the privacy, generous living space and comfort of a fully appointed luxury residence. Their furnished apartments are conveniently located a stone's throw away from some of Berlin's premiere shopping and dining, as well as from most major tourist attractions, making the Gorki the ideal launch pad for discovering the city.
This contemporary hotel in the fashionable neighbourhood of Mitte is 1.2 km from Alexanderplatz square and the Berlin Wall Memorial. Modern, subdued rooms with parquet flooring have free WiFi and flat-screen TVs. Apartments add separate living and dining areas, plus fully equipped kitchens. Some offer balconies. Amenities include a chic bar and business center, plus an elegant lobby. There are also conference rooms surrounded by a roof terrace.
Set in a stately, 1930s neoclassical building on the edge of the Tiergarten park, this upscale boutique hotel is 13 minutes' walk from Zoo Berlin and 2.7 km from the Brandenburg Gate. The sophisticated rooms and suites offer flat-screen TVs, free Wi-Fi and rainfall showerheads. Some have balconies and/or park views. Suites add lounge areas, while upgraded suites feature separate living rooms, Nespresso machines, and complimentary breakfast and minibars. Dining options include an acclaimed Mediterranean eatery and a chic bar with live music. There's also an indoor pool, a sauna and a spa, plus a gym and a business center.
SWEAT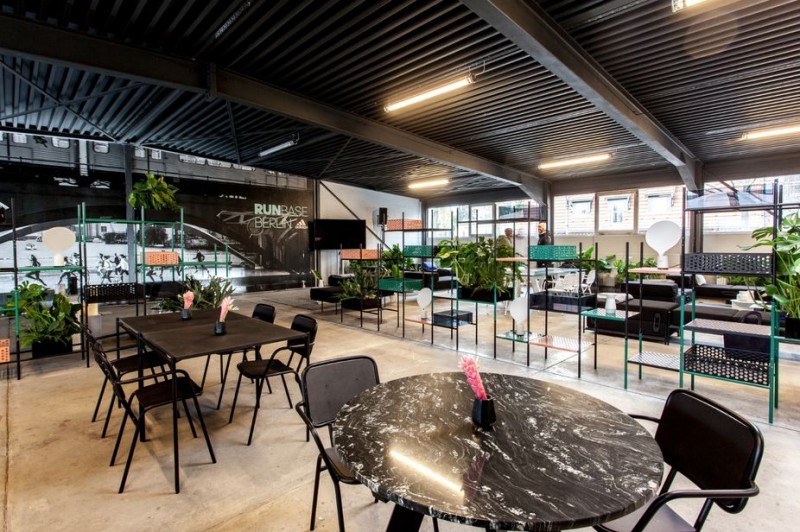 Adidas RunBase
Targeting mainly runners. The Runbase is a place to meet other runners and train together. It offers functional training session to build muscles that are needed for long runs, as well as yoga. The Lab Kitchen completes the experience with great healthy food.
BECYCLE Berlin
Offering Berlin's answer to SoulCycle, the 45 to 60-minute spinning classes are set to thumping hip-hop, house, and pure pop beats curated by local and international DJs, along with a pulsating light design to "merge the club experience with targeted cardio exercises that you can't get on the dance floor." explains Cöllen. Barre and power yoga classes developed specifically to strengthen and elongate muscles necessary for cycling act as a chill-out zone of sorts, while the lounge-like lobby invites Wi-Fi-seeking freelancers and the athletically inclined alike to linger and kick back over an organic plant-based smoothie bowl from the adjacent My Goodness Kitchen.
EAT
My Goodness Cafe
On a mission to empower people to live life to their full potential through delicious and nutritious food. 100% plant based, organic and free from refined sugars. They use all whole food ingredients to prepare fresh breakfasts, healthy smoothies, delicious power snacks and two fresh lunch options every day. With its great location and positive vibes it's the perfect place to hang out and refuel, making healthy food easily accessible and desirable in your day to day life so you can FEEL BETTER & LIVE WELL.
Buchholz
This is the newest project from the owners of Lokal and Kantine, two favorites in Mitte. Very much liked because they manage to combine good, local and seasonal food with great interior design and atmosphere. A concept that is done with a cosy and homey twist at Lokal, and pushed to the max in Kantine, where everything right up to the cutlery has been created by local Chipperfield architects.
Klub Kitchen
A great place for healthy bowls in a minimalist setting on one of Mitte's boutique shopping streets – Mulackstrasse.
Daluma
One of the first healthy food cafés in Berlin Mitte offering cold pressed juices, green smoothies, healthy breakfast and hearty lunch – vegan, organic, superfood-filled and even raw, if you like.
The Store Kitchen
The store adjacent to Soho House offers great healthy food amongst beautiful clothes. It's also a great place to hang out and work from. The food is all veggie with a great focus on seasonal, local produce. They have a section of beautiful salads that you can mix and match, lots of great juices, smoothies, almond milk lattes and snacks.
PAMPER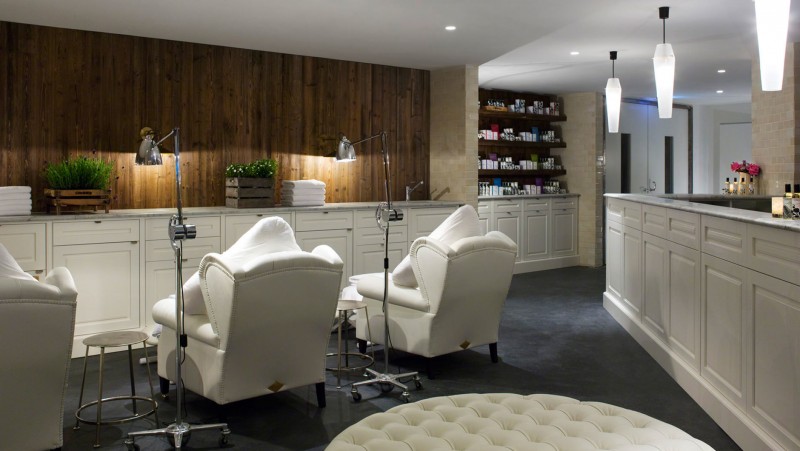 Cowshed (Soho House)
Cowshed Relax (open to all) offers the perfect haven to meet friends, drink and shop as well as indulge in some much needed pampering. Home to four comfy manicure and pedicure chairs, private treatment rooms, relaxation pods, a sauna, steam room and a spacious Hamam, complete with basins and fountain, you can choose to experience a wide variety of Cowshed treatments tailored to your personal needs.
Wheadon
It offers beautiful unique cosmetic products as well as treatments for men and women. Next-door you can get your make-up done with UndGretel products, a Berlin brand.
How to get there
BA
AirBerlin
Easyjet
Ryanair
Best to fly to Tegel. It's only a short taxi ride to Mitte (15min). Schoenefeld airport transfer is best done by train (30mins).