Since Prague is one of the oldest cities in Europe and is famous for its historic architecture, you might think that it's an old-world village lacking in amenities or sophistication. But that perception couldn't be more wrong. Long known as a bohemian mecca for writers and artists, Prague has also become one of the most cosmopolitan traveling destinations for health and wellness in Central Europe.
SLEEP
BoHo Hotel
If you're looking for a trendy, boutique hotel to settle into over a long weekend, look no further than BoHo Hotel, situated just a 5-minute walk from Prague's Old Town. A former Art Deco post office, this hotel's modern, new look is luxurious and Instagram worthy! Featuring a spa and gym fit for James Bond, you'll have to be careful not to spend the entire duration of your stay bubbling away in the jacuzzi or indulging in a deep tissue massage!
Augustine Hotel
If you want to up the ante on the luxe scale, book a stay at Augustine, a Luxury Collection Hotel that oozes tradition and character. The original building astonishingly dates as far back as 1284 which, alone, is a good enough reason to visit, even just for lunch. Their Technogym-equipped Fitness Area is the perfect place to stay active on your travels and in-house personal trainers are on hand should you need extra support with your workout. The sophisticated rooms are located on the upper levels of the old monastery which used to house the monk's old living quarters and even some cells!
SWEAT
True Pilates Prague
Get your pilates on at True Pilates Prague, one of the best places to do pilates in the city. Its pristine, light-filled studio features gorgeous modern decor and top-of-the-line equipment. There is everything you need to stretch and tone your travel-worn muscles.
Outdoor Workout
Wait, exercising outdoors? Like, on the street? With other people watching? Yup! Outdoor exercise has become quite popular in Prague, and it's a great new way to shake up your workout while experiencing a bit of local culture. The city's street workout parks are great for tried-and-true workouts like pull-ups, push-ups, dips, and squats. With several workout stations dotted over the city, it's totally easy to squeeze in a workout wherever you are.
EAT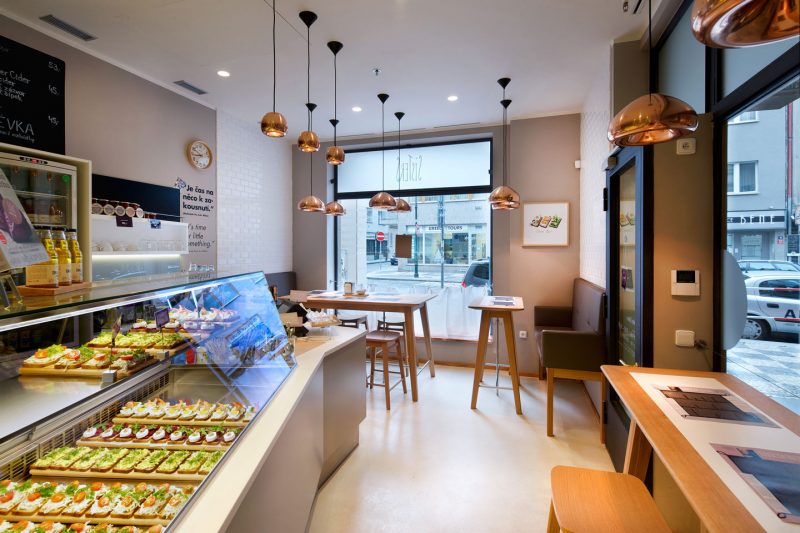 Sisters Bistro
Want to try some traditional Czech food that also incorporates farm-fresh ingredients and a modern twist? Look no further than the female-owned Sisters Bistro. It has become one of the most buzzed-about foodie spots in Prague for good reason: The chefs at Sisters take chlebičky– a traditional Czech open-faced sandwich– and give it a fresh new face by using wholesome, healthy ingredients on artisanal bread.
Puro
Prague can be a meat-heavy city, but there are also plenty of tasty vegetarian and vegan options. Start off your day with breakfast at Puro, a hip and quaint bistro in the beating heart of the city. The food at Puro is 100% raw and vegan, using seasonal and local ingredients whenever possible. Grab a fresh juice and their to-die-for coffee to sip as you head out to explore.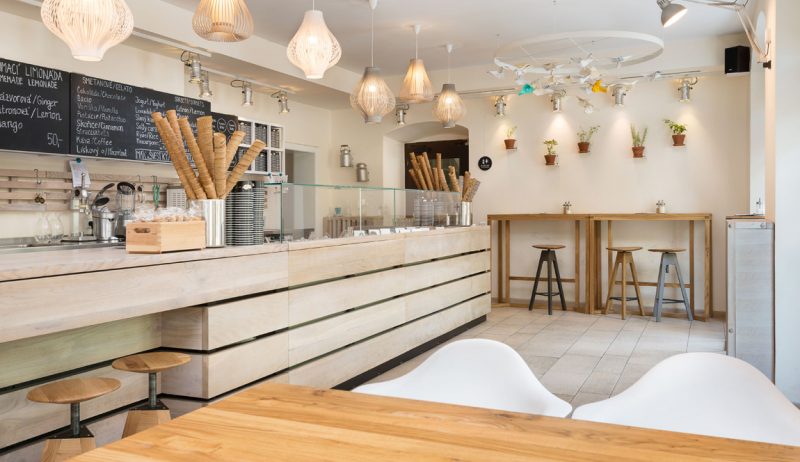 Angelato
Nothing beats a sweet treat at the end of a long day of exploring, and the treat tastes even sweeter if it's also healthy. The ice cream served at Angelato is totally organic, additive-free, and made with indulgent ingredients like cream from a locally-run dairy in Southern Bohemia. For those who adhere to a dairy- or gluten-free diet, the ice cream shop also offers lactose-free sorbets (try their mango flavor!) and their house-made gluten-free cones. With several locations around Prague, it's only too easy to drop in for a scoop.
words by Marilyn Kowalsky – freelance writer based in the Twin Cities
More travel articles we think you'll love…