We're so excited to be sharing our Hip & Healthy Guide to Cape Town (also known as South Africa's "Mother City")! Cape Town is one of the most beautiful and affluent cities in the world and is actually a real health mecca once you get to know it. From Cape Town's best healthy cafes to the best hotels to rest your head, here is our complete city guide that any healthista ought to know about!
SLEEP
Cape View Clifton

Cape View Clifton (pictured above) is a boutique beach house which lives up to its name, having one of the most breathtaking and Instagram-worthy views of the city's coastline. Located on the slopes of Lions Head, the boutique beach house is in a prime location, giving guests close access to Cape Town's most pristine beaches, sights and restaurants. Set your pace over your stay, by starting your day either at the fitness centre or by lounging around at the large teak pool deck, soaking up the African sun. Not sure where to start exploring Cape Town? Your personal concierge has got you covered, and is at your service to help you plan your Cape Town adventure.
Dock House Boutique Hotel & Spa 

The Dock House is a distinguished boutique hotel based in central Cape Town. The Dock House has a unique history, having previously been the Harbor master's private residence in the 1800's. The Dock House is located adjacent to Cape Town's ultimate shopping destination, the V&A Waterfront making this luxury retreat the perfect location for those either wanting to relax at the pool and take in the views of Table Mountain or shop up a storm at the V&A.
12 Apostles Hotel and Spa

Located in the UNESCO Cape Floral Region World Heritage Site, the 12 Apostles Hotel and Spa is an award-winning hotel, having recently been awarded the Luxury Sea View Hotel and Spa of the Year by the Luxury Travel Awards 2018. The hotel offers stunning mountain and panoramic ocean views, being flanked by Table Mountain and the Twelve Apostles. Enjoy fine dining at the Azure restaurant, treat yourself at the spa and work up a sweat in the fitness centre. The hotel's Leopard Bar is the perfect place to spot whales and to take in the breath-taking sunset views with a cocktail after a long day of exploring Cape Town.
EAT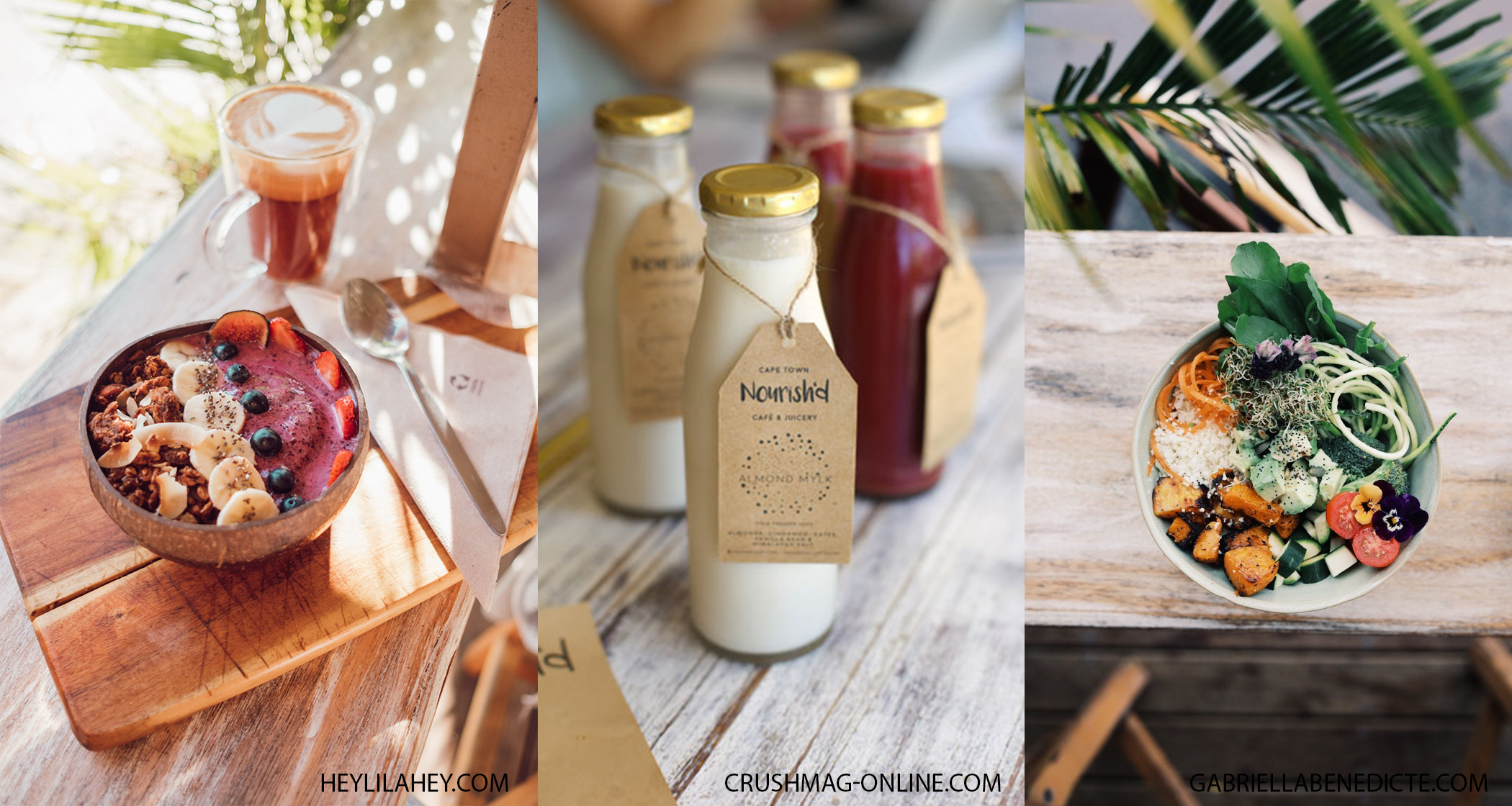 Nourish'd Café and Juicery

Looking for the best most insta-worthy smoothie bowl in town? Look no further then Nourish'd Café and Juicery. Nourish'd Café's smoothie bowls are really works of art, decorated with seasonal fruit, homemade granola and edible flowers. In terms of recommendations, we are torn between the Naughty Nutter and the Amazonian Acai. 
Based in two locations, on either Kloof street or in Observatory, Nourish'd is highly recommended to not only get your "smoothie bowl fix" – but also your raw juice, rainbow bowl, coffee and everything else in-between "fix".
Scheckter's Raw
Scheckter's Raw is a health-conscious foodies dream. Based in the popular Sea Point area, Scheckter's Raw is a trendy plant-based café offering wholesome, natural and gourmet health food. You can find a range of different vegan, gluten free and sugar free offerings, from pumpkin pie flapjacks to falafel wraps. A couple of our favourites include the Organic Oat jar for breakfast, the Cajun Vegan Chicken burger for lunch, and the raw Snicker's Bar for dessert.
Mojo Market
Can't decide what to eat? Or just simply want to try a little bit of everything? Then the Mojo Market is for you. The Mojo Market is a seven day a week lifestyle and food market on Regent Road. There really is something here for everyone, from banting goods found at the Banting Baker Gigi, smoothies from Beetbox or poke bowls from Hokey Poke.
Unframed

It is official, the world's best ice-cream can be found in Cape Town at Unframed. Unframed is an artisan ice-cream brand who is committed to making a variety of plant-based, dairy and sorbet ice-cream from scratch with sustainable and real ingredients. Unframed is the place to make your sweet tooth smile, seen with their outrageous rotating flavours (such as coconut raspberry or beetroot chocolate ginger) and wide array of superfoods toppings. Get your artisan ice-cream scoops from the Unframed stores based on either Kloof Street or at the V&A Food Market.
SWEAT
Switch PlayGround South Africa
Switch Playground is a unique fitness studio found on the trendy Bree street. Switch offers a unique, fun and total body workout experience. Make your way through the studio "playground", by visiting 21 stations, each lasting 2 minutes. Your first class is free and packages range from either Single, 10 ,20 or unlimited classes.
Run Outdoors on the Sea Point Promenade
Looking for a run with a view? For all those jogging enthusiasts traveling to Cape Town, the Sea Point Promenade is the perfect running route for you! The Sea Point promenade is a flat route and is around 12km in distance. There is nothing more motivational for a late afternoon run then the picturesque views of the Atlantic Seaboard, crashing waves and vibrant atmosphere of the Sea Point area.
Core Pilates

Core Pilates based in Claremont is a boutique fitness studio specializing in classical Pilates, Barre Concept and Physiotherapy. Core Pilates is a perfect studio to get your 'Pilates fix', offering a range of different classes throughout the week.
Hike Lions Head
Lions Head is one of Cape Town's most popular mountains to hike. The hiking trail takes 1-2 hours both ways, making Lion's Head the perfect hike to squeeze into a busy day in Cape Town. It is highly recommended to hike early in the morning to catch the sunrise over the beautiful city.
DO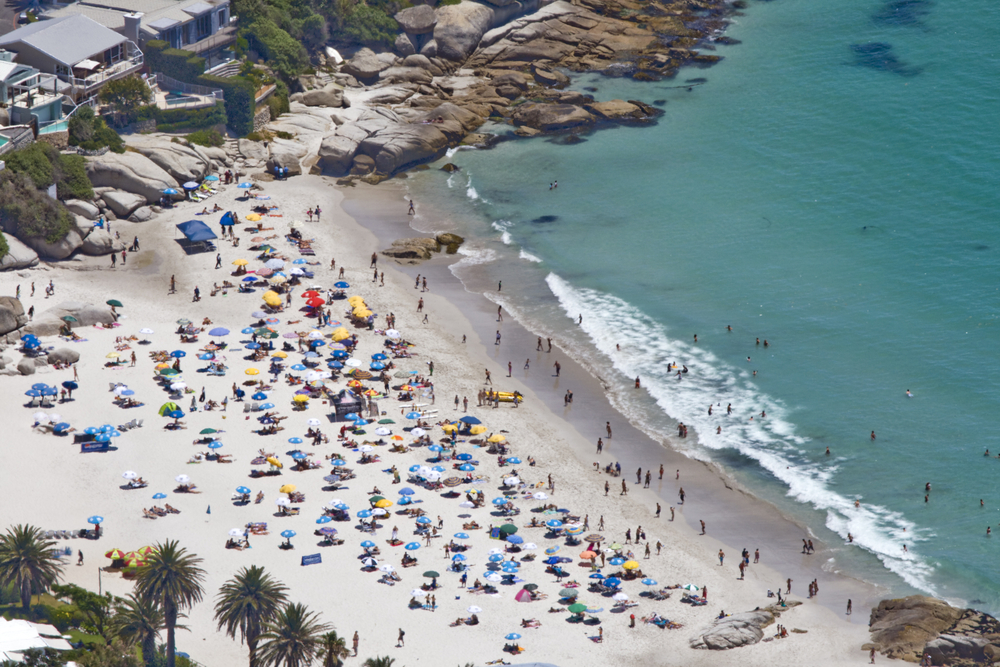 Clifton Beaches
Cape Town has four beaches next to each other called, Clifton 1st, 2nd, 3rd and 4th. All four Clifton beaches are amongst the most beautiful beaches in the world. Each one of the four Clifton beaches is the perfect locations to relax, sunbathe and for beach sports.
Kirstenbosch National Botanical Garden
Kirstenbosch National Botanical Garden is known as one of the greatest botanic gardens of the world. Based against the backdrop of the eastern slopes of Table Mountain, the world-famous Kirstenbosch National Botanical Garden is the picturesque background for a picnic or a casual stroll.
words by Cindy Gottschalk
MORE TRAVEL GUIDES