Bathonians know how to live well, they always have. Just observe their Roman Baths, elegant Georgian crescents, world-class Fashion Museum and overall penchant for the finer things in life – whether that's quaffing gin cocktails decorated with rose petals or indulging in a spot of bibliotherapy in the city's 'reading spa'. So it's no surprise to find it's absolutely on-trend when it comes to health and wellness. From candlelit yoga and vegetarian dining to opulent spas and arty stays, Bath will exceed your most fanciful expectations.
SLEEP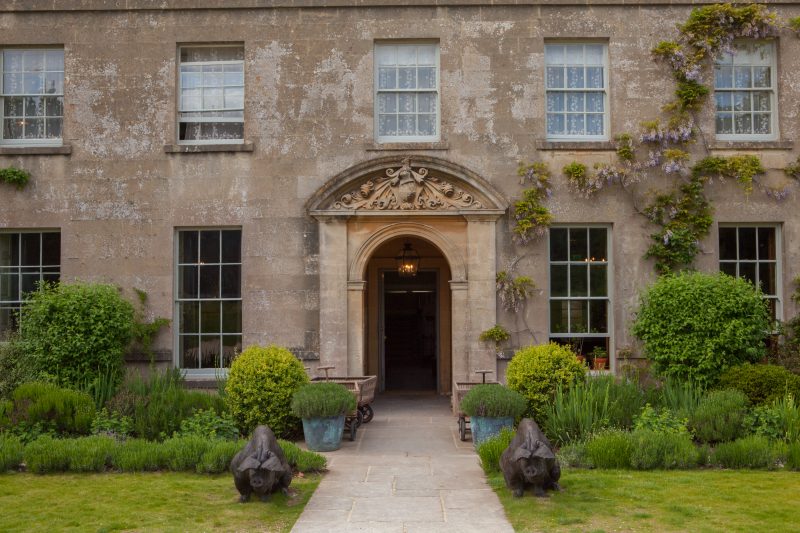 The Pig
Head out towards the lush Mendips, just outside Bath, for a calming country house stay with quirky extras, including a potting shed in the garden for posh pampering treatments. You'll spend evenings here eating produce from the kitchen garden al fresco, strolling through the pretty wildflower meadow or keeping ever so quiet so you can spot the resident deer exploring the grounds. Afterwards, leap into your big comfy bed with deliriously fresh cotton sheets or luxuriate in your standalone tub full of bubbles (maybe with a glass of bubbly).
No. 15 Great Pulteney
This stylish townhouse hotel, perfectly placed in the city centre, is far from typical. Its 39 stand-out rooms are artworks in themselves, with many designed by stars of the local interiors scene. Among them you'll find vivid murals, statement wallpaper and lots of playful touches like parrot lamps and mallard ornaments lined up on shelves. The food and drink options are equally as creative – just try and resist their afternoon tea stands set with decadent choux pastries and Persian love cakes. And there's more: they're set to open a sumptuous new spa soon!
EAT

Acorn Vegetarian Kitchen
Everything at this marvellous meat-free restaurant is good enough to seduce even the most faithful carnivore. Honest local vegetables become star sensations here, like the earthy green Wye Valley Asparagus sitting pretty alongside rich mushroom parfait or the mellow orange butternut squash with pine nut risotto. The same goes for the fruits used in their desserts: roast peach with almond milk and lavender sorbet sound good to you? With wine pairings to match each dish, you really are in for a treat.
The Green Rocket
For something light and lovely for breakfast, lunch or dinner, pop into this bright and airy veggie cafe. Scrambled eggs and Bloody Mary tomatoes on toast are sure to get the day off to a promising start, especially with a Green Rocket Juice on the side (packed full of goodies such as apple, cucumber, broccoli and spirulina). If you've got tots in tow, treat them to a mini veggie brekky and babyccino. Cuuute.
The Circus Restaurant
This independent restaurant just keeps pulling in top reviews, and for very good reason. The modern European menu is inventive, seasonal and devoted to delicious West Country produce. Lunch might be home-cured salt cod or golden beetroot salad, while dinner options could include duck breast with pak choi or a savoury cheesecake with barrel-aged feta and rainbow chard. And great news for diners with particular dietary requirements – they have a dedicated special diets menu.
SWEAT & SPA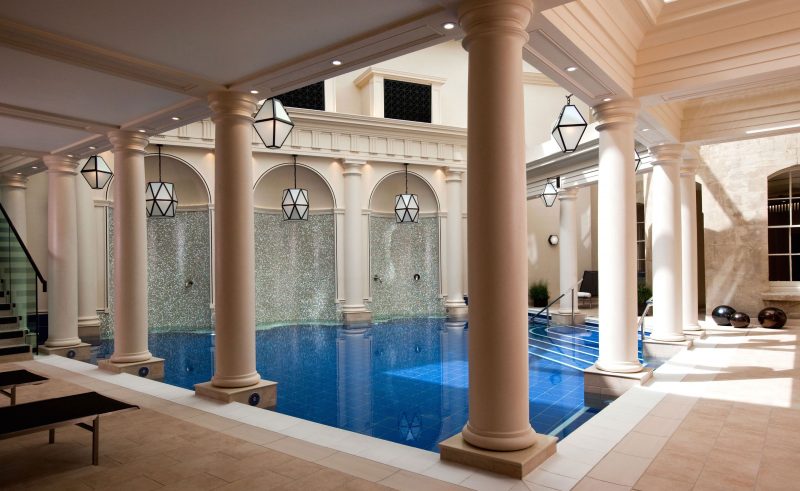 The Gainsborough Bath Spa
Bath has been tempting travellers with its healing, mineral-rich waters since Roman times and this five-star spa stays true to that heritage, complete with columns, candles and beautiful replica mosaics. On arrival you'll be welcomed with a cleansing probiotic concoction – slurped down in a second it's so delicious – and given a small pouch of epsom salts infused with a personal blend of aromatherapy oils. As you follow the prescribed Bath House Circuit, from the hot thermal pools to the infrared sauna, you'll momentarily remember to take a deep inhale of its feel-good aromas. Cool down by scooping handfuls of crushed lavender ice onto your body, and warm up again by supping some dreamy Georgian hot chocolate, made to an 18th-century recipe with cardamom, cinnamon and a dash of chili. Follow up by having those knotty muscles smoothed out with a massage and enjoying an exquisite lunch in the hotel restaurant. Then slink back to the spa for a simple float in the main pool. Look up, beyond the glass ceiling, at the fluffy white clouds smudged into pale blue sky like an ancient fresco, and you'll have a whole new appreciation for the word 'heavenly'.
Secret Yoga Club at Radiance Wellbeing Spa
If you're tired of big, impersonal classes and high-energy 'fitness yoga', then Sentia Yoga's Monday evening session at a boutique day spa is just what the doctor ordered. The gentle, candlelit class takes no more than five students at a time, leaving instructor Sarah time to offer individual attention, from hands-on assists to luxurious little hand massages during savasana. A truly nourishing way to start the week. Arrive 15 minutes early for a herbal tea with fellow yogis and have a nosy at all the gorgeous lotions and potions available in the spa's shop. To get on the guest list, email [email protected].
words by Hannah Stuart-Leach. Find her on Twitter and Instagram at: @thisretreat.
More Hip & Healthy Travel Guides we think you'll love…