Spanning industries such as food, drink, beauty and supplements, CBD has landed in the market with an almighty bang, and with good reason, customers are seeing considerable positive effects from consuming CBD products. With so many amazing brands on the market all with unique and exciting products, we at Hip & Healthy have tried and tested all the latest and greatest CBD products out there to bring you our pick of the best for CBD beginners and beyond. So far-reaching is this category of products that we wanted to bring to the forefront the CBD heroes that we hail daily, from solutions to period pains to antidotes to anxiety, and everything in between. Chosen by our CBD-enthusiastic editors, from a variety of incredible brands, we are excited to announce our winners of the UK's only CBD Awards.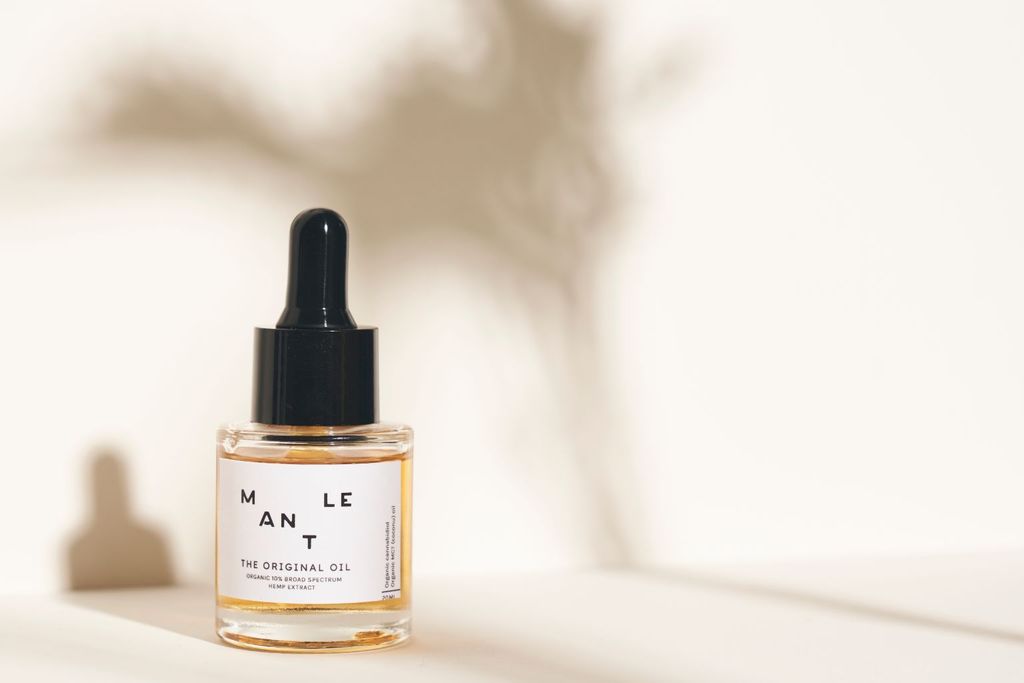 Best CBD Drops – Mantle The Original Oil
When it comes to CBD drops (the holy grail of CBD) what you want is a simple yet highly effective formula with no-nonsense. This is Mantle's ethos and their 10% Broad Spectrum Organic Hemp Extract is made using just organic cannabidiol and organic coconut oil. You can start off with just one drop per day and increase slowly until you find your sweet spot. We found this to be brilliant for calming anxious moments and drifting off to sleep quicker.
Best CBD Bath – Kloris Bath Melts
An indulgent treat for the mind and body, Kloris Bath Melts are just as therapeutic as they are luxurious. A relaxing evening routine is key for encouraging a good night's sleep and one of these at bath time is highly recommended! Made using intensely nourishing oils and butters and, of course, CBD, the bars will melt onto warm wet skin to allow the soothing and hydrating ingredients to absorb into the skin.
Best CBD Face Mask- Symbiosis Age Illuminating Cannabidiol Eight Hour Mask
After only very recently being introduced to Symbiosis London's skincare products, we are completely blown away by the Illuminating Cannabidiol Eight Hour Mask. Infused with CBD and Hyaluronic Acid, this magic mask does exactly what it says on the tin, brightens and illuminates…and to a very high standard in our opinion. The fluorescent green, whipped formula, is thick in texture and has a fresh scent, very spa-esque. Many can be put off by the CBD element as it can sometimes create a lingering smell but in this case there is absolutely no need to worry. It's not often you really notice the wow factor of a product after just one use but waking up after a peaceful slumber drenched in this mask, your skin really will be glowing.
Best CBD Lip Balm- MANTLE The Calm Balm
Mantle's Calm Balm is the ultimate multi-tasking handbag essential that we won't leave the house without. Not only does it work wonders on cracked lips but is also great for any super dry areas that are in need of some nourishment. The organically farmed cold-pressed CBD protects and strengthens the skin barrier, plus the formula is also packed with active ingredients and botanicals including vitamin E, shea butter, bisabolol and buckthorn extract, which are all renowned for curing dry skin!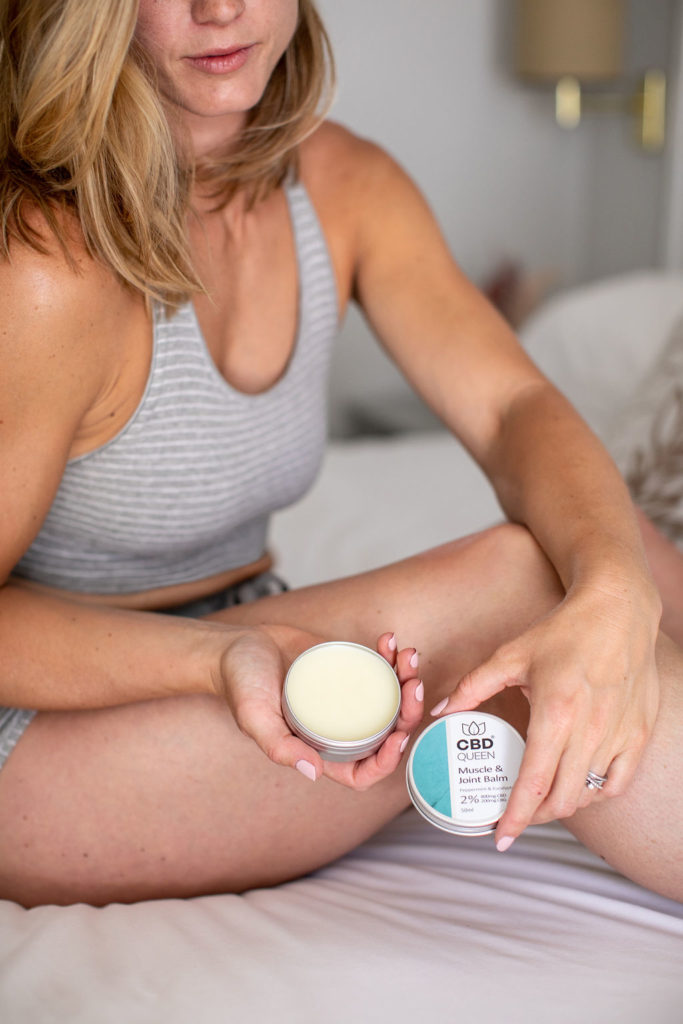 Best Brand For Recovery- CBD Queen
CBD is an excellent recovery aid, and when curated well can be highly effective. CBD Queen have done exactly that with their line of CBD enhanced products, but what stands out most for us is their CBD Rescue Balm and CBD Muscle & Joint Balm. Whether you're an athlete, or just your average gym-goer, the CBD Muscle & Joint balm is perfect for soothing sore, achy muscles. CBD has strong analgesic, anti-inflammatory and antiseptic properties which target pain relief and restoration of the muscles when applied topically. The CBD Rescue Balm is great for relieving any built up tension and inflammation, plus is also effective for soothing a number of skin conditions including eczema, psoriasis, dermatitis, insect bites and rashes.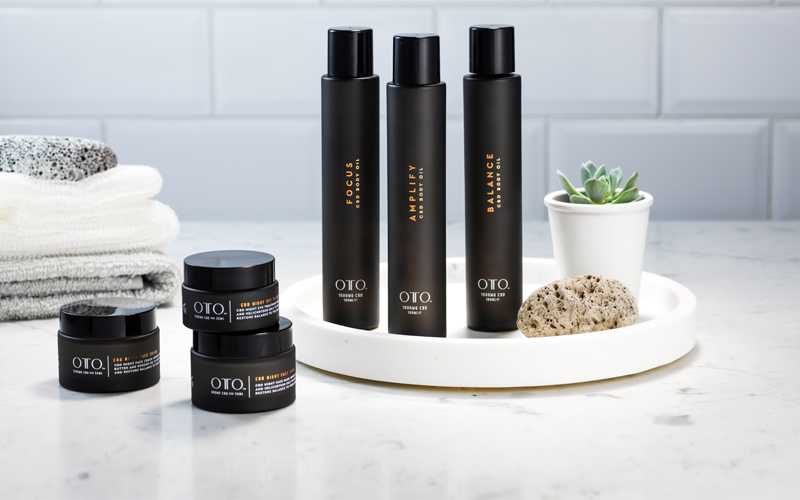 Best Brand For Sleep- OTO CBD
OTO's extensive sleep enhancing collection has grown to spans oils, skincare and mists. As long term OTO fans we've witness this brand flourish over the years and it's fair to say their products are second to none, especially those that encapsulate the art of helping you drift off with ease. OTO's Pillow Mist and the Sleep Drops deserves a special mention as they sit proudly on our bedside table, as well as the previous H&H CBD Awards winner, the CBD Night Face Mask and Eye Cream. To be honest, we could rave about every single sleepy product OTO have created but we will let you discover the range for yourself!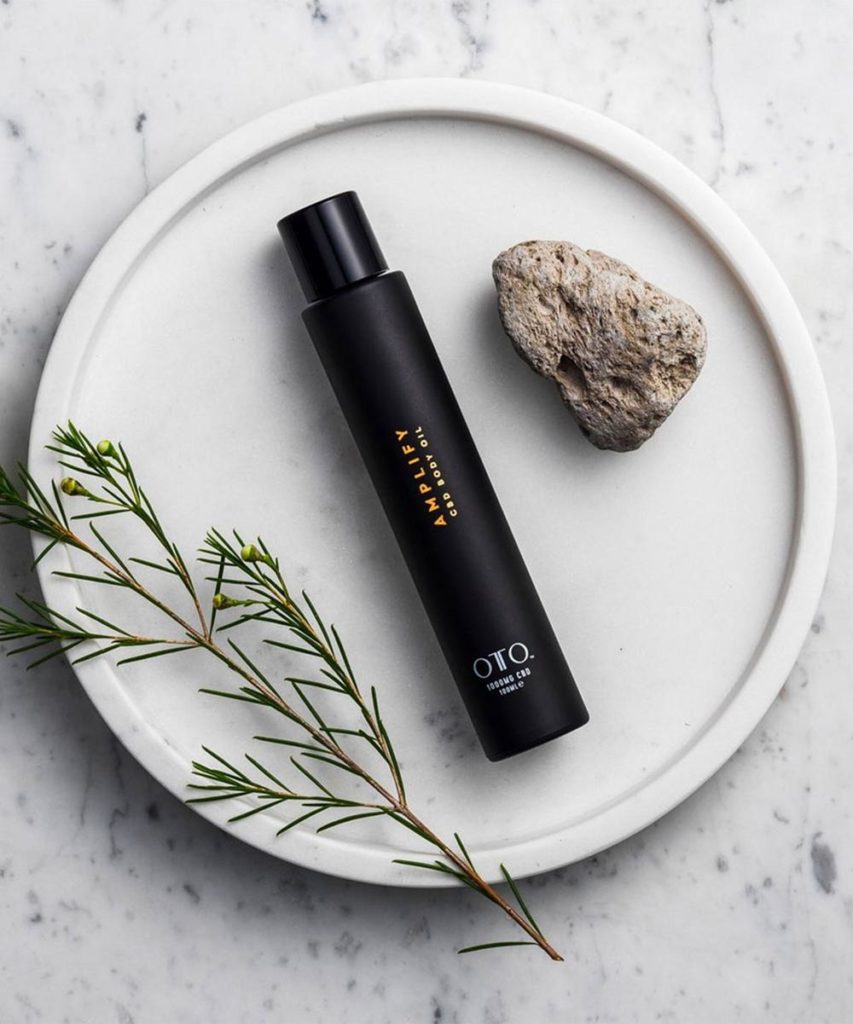 Best CBD Skin Oil – OTO Body Oil
OTO's selection of CBD products are all pretty amazing, but we especially love their Body Oil. Recently the weather has been all over the place and it's left my skin feeling dry and lack-lustre. The OTO Body Oil is excellent at restoring and revitalising the skin, leaving it feeling hydrated and smooth! It's sensual smell comes from the added bergamont, bitter orange and kanuka (a type of plant similar to manuka) essential oils which all serve wellness and skincare purposes as well. Bitter Orange effectively removes impurities from the skin, kanuka helps with any redness and bergamot is believed to relieve anxiety. What's not to love!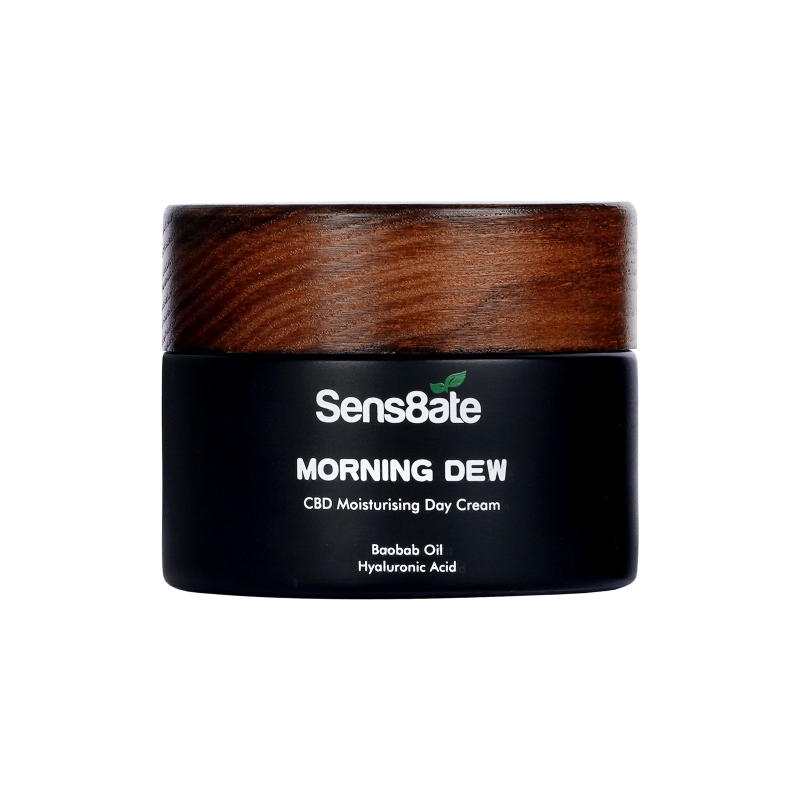 Best CBD Face Cream – Sens8ate Skincare Botanicals Morning Dew
Vegan-friendly and cruelty free, Sens8te's Morning Dew Day Cream penetrates deep into the skin to effectively hydrate and calm the skin. With added ingredients such as Baobab Oil, which is a potent antioxidant that helps the skin cells regenerate, and Cherry Liquid Fruit Extract, which can help even out dark patches on the skin, this day cream is ideal for a range of different skin types from combination to mature. Plus, it smells delicious and sinks into the skin like butter.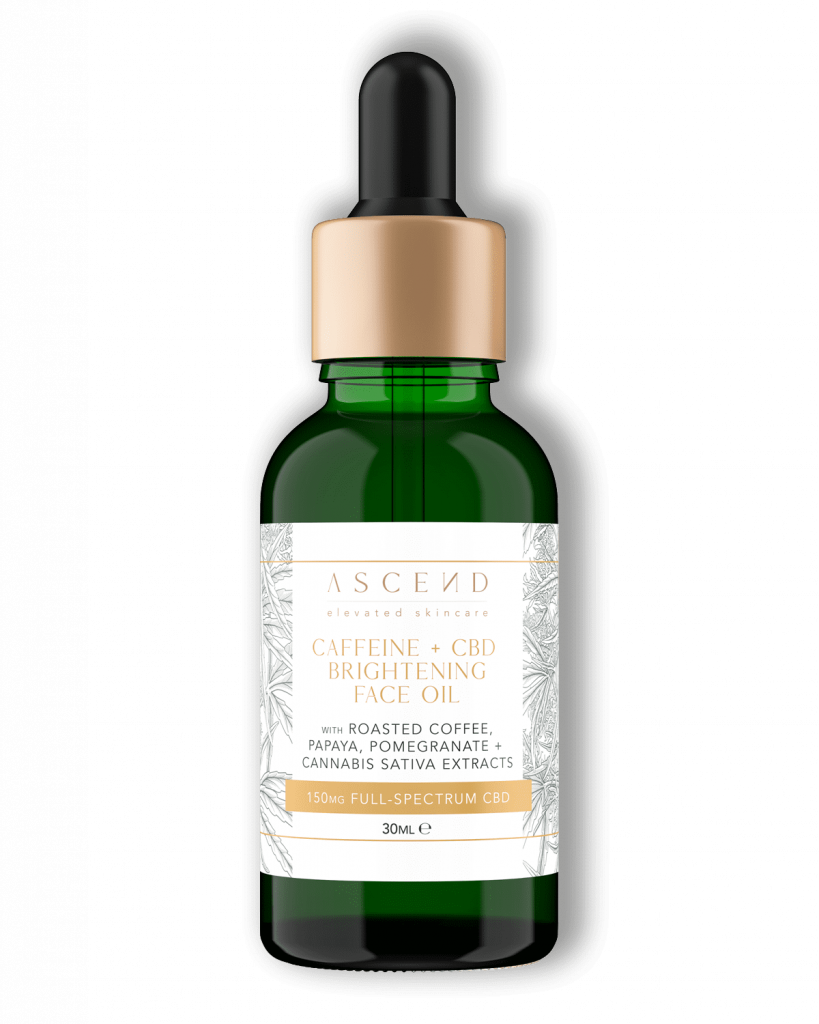 Best CBD Serum – Ascend Caffeine + CBD Brightening Oil Serum
The formulaist behind Ascend really knows her stuff and the brand has created three excellent serums, but it was the Caffeine + CBD Brightening Oil Serum that really won us over. Applying it morning and night really had a great effect on my skin – the full spectrum CBD helped balance the oil levels in my skin and the papaya-derived enzymes helped make my skin feel brighter and more youthful.
Best CBD Eye Cream – Vitality CBD Eye Serum
It's rare to come across an eye serum that doesn't feel too thick it (goopy eye bags are never a good thing) or a cream so thin that it may as well be water, this Vitality CBD Eye Serum strikes the perfect balance, which is probably down to its list of incredible ingredients. Collagen is the most significant network protein for improving skin density and fullness. That's why Vitality CBD serum includes Palmitoyl tripeptide-38, a well-regarded peptide that stimulates the six most important skin structure collagen types. As well as this, the serum also includes a capillary strengthener that reduces the appearance of dark circles and Argan Stem Cells to help smooth and protect the skin.
Best CBD Drinks – MEDAHUMAN
Natural CBD drinks that contain nootropics, adaptogens and a ton of nutrients – sign me up! MEDAHUMAN drinks contain 20mg of top quality micro encapsulated broad-spectrum CBD for maximum absorption, rapid delivery and effectiveness, they are also vegan, low calorie and made in the UK. And the range of flavours are delicious with a different drink to suit every sort of mood. My fave flavour is Night – a sour cherry and hibiscus flavoured CBD drink to help you sleep.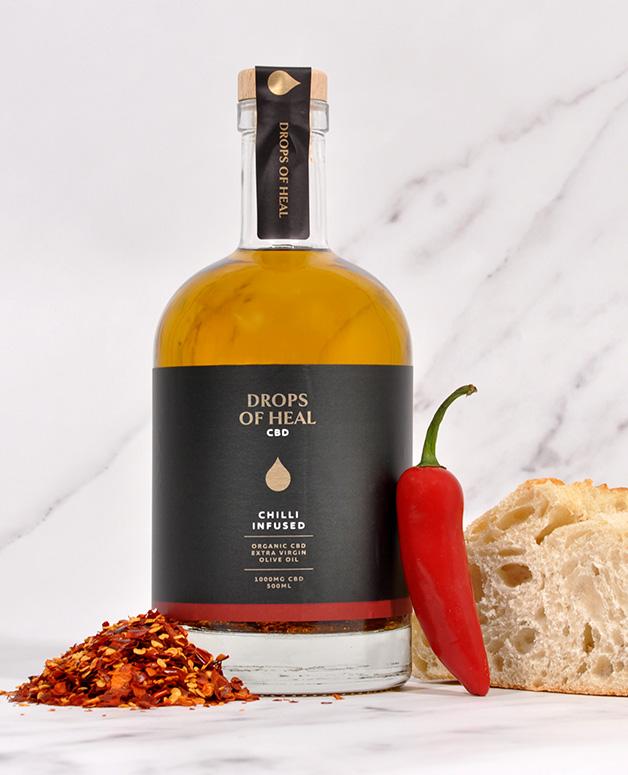 Best CBD Food – Drops of Heal
Founder Georgie is dedicated to helping customers find their best possible mental state after embarking on her own journey and discovering the amazing effects CBD had on her body and mind. Her and her partner set about creating Drops of Heal, delicious olive oils that are infused with CBD and other flavours helping you get your daily CBD dose whilst enjoying supper, lunch or perhaps just a snack. The garlic flavour is delicious!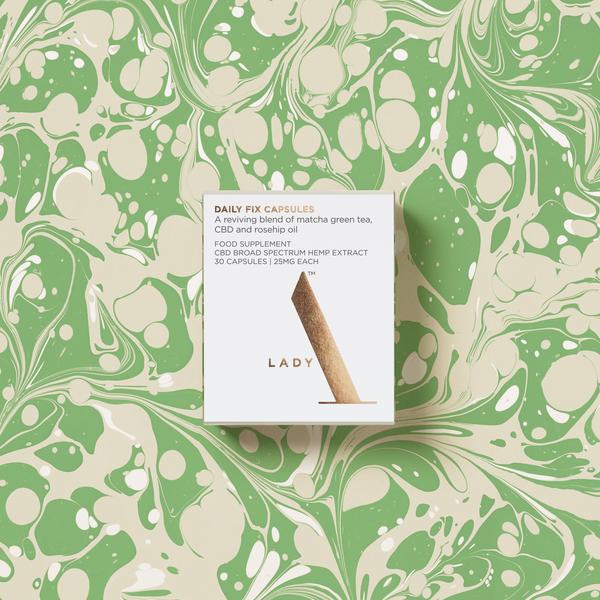 Best CBD Capsules – Lady A
The Daily Fix Capsules from Lady A are amazing – think the equivalent of your morning coffee (they include matcha) but without the jitters and with a side of chill. The easy-to-swallow capsules provide a reviving blend of matcha green tea, broad spectrum CBD hemp extract and rosehip oil. Absorbed into the body at a slower rate than tinctures they offer a more gradual and lasting effect, so you can feel on top of your game all day long.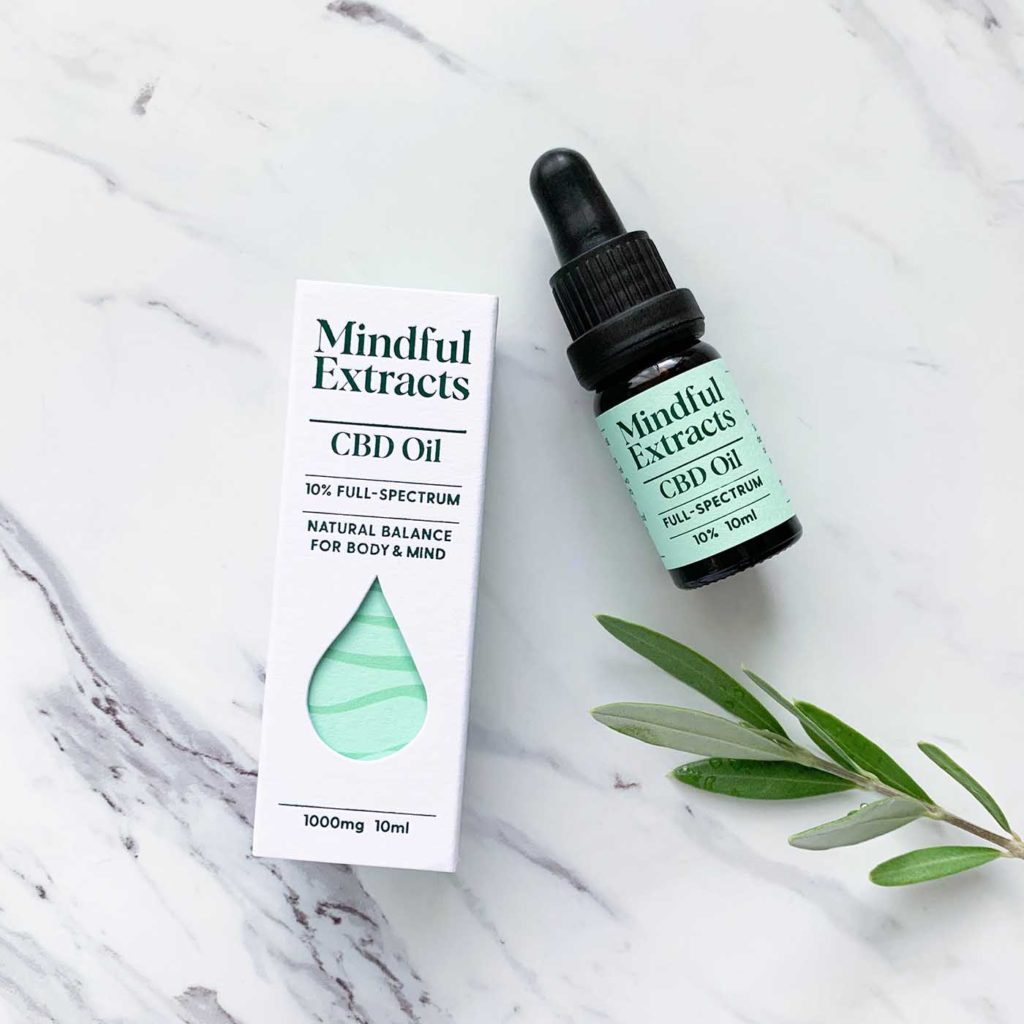 Best CBD Brand for Anxiety – Mindful Extracts
Mindful Extracts aims to provide customers with a holistic approach to CBD, that's why alongside all of their CBD products, you'll find guided meditations, articles and exclusive insights from mindfulness experts. As is often the case with CBD brands, Mindful Extracts was started by Donal, who found CBD incredibly helpful to him at a time when he needed it most and he wanted to share its unique benefits with others.
Best CBD Brand for Periods – Our Remedy
Focused on period problems (let's face it – we all have them!) and female health, Our Remedy was founded by Rachel, a lady on a mission to spread the word about the period power CBD can have. Our Remedy won this category last year as well and it has gone on to add to it's collection with subscription boxes (genius), a period Pick Me Up Set (need) and even a wellness boosting tea. We love this brand even more than we thought possible!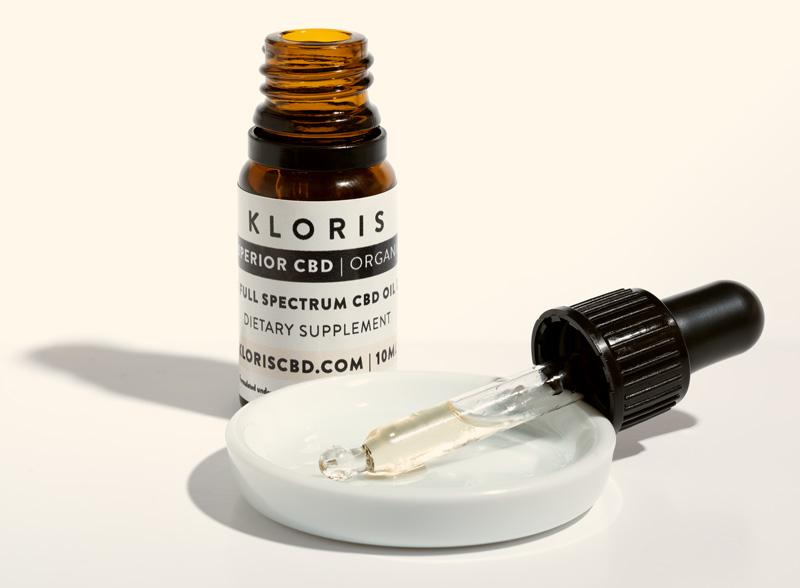 Best CBD Brand for Beginners – Kloris
Not only do Kloris produce great quality CBD products but they also have one of the most comprehensive websites helping to explain to customers exactly what their products do and how to use them as well as providing them with a CBD guide so that they can choose products that will help them and their issues specifically. Plus their CBD Starter Kit (£70) is just an all-round great place to start if you are indeed new to CBD.
Best Brand for Beauty – Ascend
Ascend is not short of an award or two and with good reason, their serums are incredibly effective and a total joy to use. Their Phyto-Retinol + CBD Night Serum Concentrate is fast becoming a cult skincare must-have and their Caffeine + CBD Brightening Oil Serum won our Best Serum category because the Editor who tried it saw such a difference to her skin. All products are hand-made, vegan and cruelty-free, made in Scotland and crafted in small batches to ensure quality, each product is available in limited quantities so be sure to get your hands on one of their serums soon!
Best CBD Brand or Product Newcomer – Just Botanicals Bath Bombs
One of our favourite ways to enjoy CBD is in the bath! This is why we were thrilled to learn about Just Botanicals' new Bath Bombs. The Bath Bomb's contain 100mg of full spectrum CBD each and come in three amazing varieties Eucalyptus, Coconut & Lime, or Soothing Lavender. They are made using Sodium Bicarbonate, Sweet Almond Oil, Grapeseed oil, and full-spectrum CBD oil. Just throw it into the tub for an evening dose of effervescent joy!