The beauty world can be a daunting place, especially when it comes to finding serums, shampoos or foundations that actually work and don't contain a slew of chemical nasties and irritating ingredients. But don't panic, because we've done the hard work for you – scouring the shelves of our favourite beauty stores and the pages of our top e-tailers to determine the ultimate winners in the world of clean, natural beauty.
Hip & Healthy's editors have been hard at work trialling and testing product after product to find everything from the top makeup must-haves to the best body care products, hottest hair heroes, amazing anti-agers, and more.
So, without further ado, meet 2022's beauty awards winners.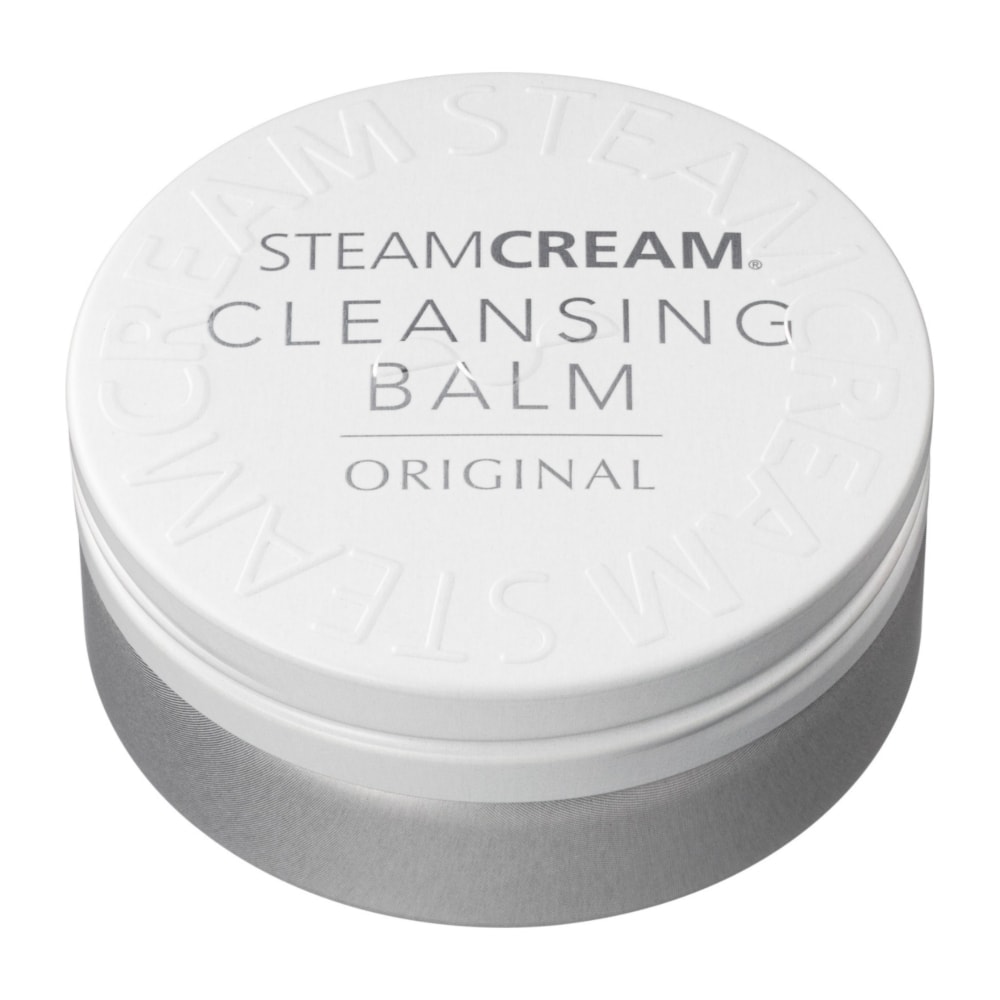 Best Cleanser – Steamcream 'Cleansing Balm' – £19.95
When it comes to washing away the day without stressing out your skin, you can't beat a balm. Not only do their oil-rich formulas melt off impurities like makeup, grease, and pollutants, but they do so without stripping skin of its own hydrating oils. This means dryness or making oily skins oilier. Win-win. Melting into the skin to dissolve dirt and impurities, Steamcream's gentle cleansing balm is an absolute joy to use. Formulated with essential oils and sugar-derived squalane, it boasts a beautiful subtle rosy scent and regenerating anti-inflammatory, anti-bacterial, and moisturising properties. Not to mention it's totally vegan and cruelty-free. The perfect way to wash away the day.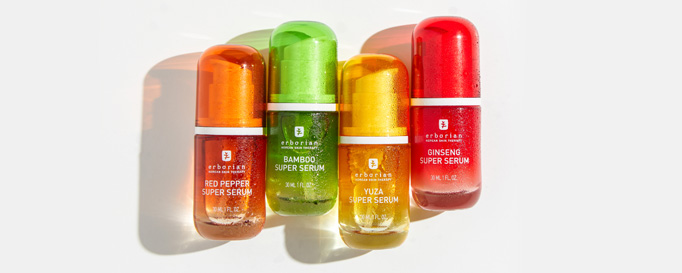 Best Serum – Erborian 'Super Serums' – from £40
Okay so it's technically not one serum, but choosing just one from Erborian's 'Super Serum' range is near impossible. Boasting not one, not two, but four powerhouse offerings, they're all, well, pretty darn super. Hailing from South Korea and developed in Paris, they're jam-packed with superfoods and active ingredients, as well as prebiotics, hyaluronic acid, and peptides, to keep skin healthy and hydrated while tackling specific concerns. After smoother skin and reduced signs of wrinkles and fine lines? Then the 'Ginseng Super Serum' is for you. Or if you're in need of a brightening boost, then make the 'Red Pepper Super Serum' your pick. When it comes to intense nourishment and hydration you can't beat the 'Bamboo Super Serum', and the Vitamin C packed 'Yuza Super Serum' protects and enhances radiancy. We'll take them all.
Best Vitamin C – Oskia 'Super-C Smart Beauty Capsules' – £68
These amazing little 'Super-C' beauty capsules contain a super-charged blend of smart nutrients and actives to boost skin health, protect, hydrate, and nourish for youthful radiant skin in a flash. Oskia's superior form of stable 2% vitamin C and 'Smart' vitamin E work alongside squalane and tomato lycopen extracts to brighten and nourish skin while providing top-notch results at a safe level. Our skin feels and looks absolutely amazing after using it, which is why it's officially become our must-have glow go-to.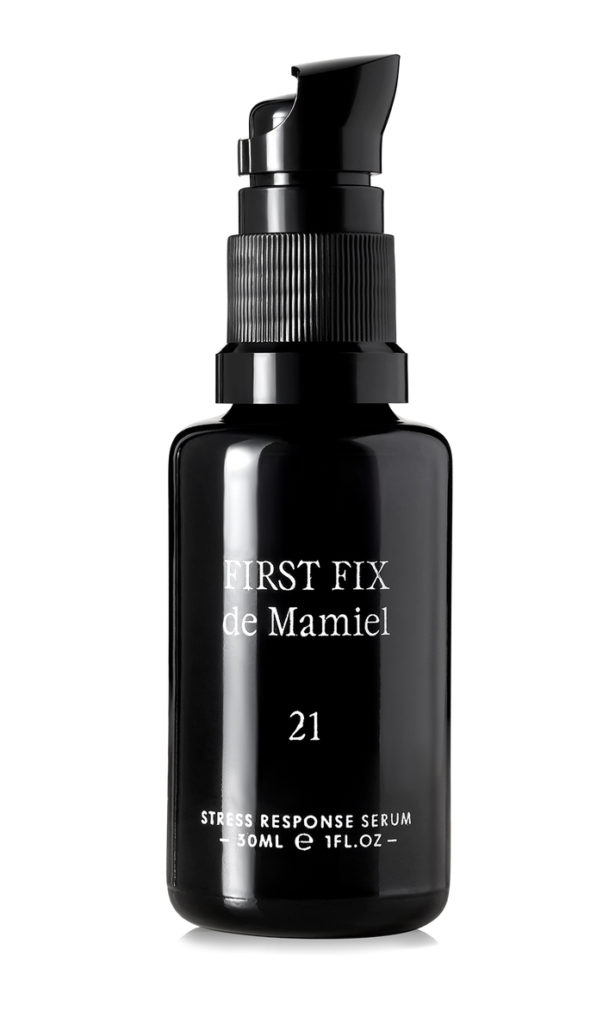 Best Do-It-All – De Mamiel 'First Fix' – £135
Clinically proven to make skin feel softer, more hydrated, and appear brighter and glowy, de Mamiel's 'First Fix' is one of those wonder products that you'll wonder how you ever did without it. 13 years of research and development went into making this serum effective in treating both the causes and the symptoms of stress on the skin, and it's packed full of plant powerhouses to address deteriorating skin structures while supporting the skin barrier. All while injecting some much-needed hydration and reducing signs of ageing. Use in the evening after cleansing and in the morning if you feel like you need an extra fix.
Best Blemish Buster- Murad 'Blemish Control Rapid Relief Blemish Spot Treatment'' – £21
Boasting effective formulas backed by science, Murad's 'Rapid Relief Blemish Spot Treatment' is designed to work very quickly. As if by magic, just four hours after application you'll notice a significant improvement in the appearance of a spot or breakout, all thanks to the wonder ingredient, 2% salicylic acid, which works to reduce the size and redness of blemishes. Plus, this spot treatment boasts a patented complex that fights irritants whilst preserving the skin's balance and avoiding dryness, which often comes as a side effect to many other blemish busters on the market.
Best Pollution Protector – Lisa Franklin 'Pollution Defense Cream' – £105
We're yet to find a pollution protector that beats this powerhouse from Lisa Franklin, which is why it's been crowned our 'Best Pollution Protector' for a second year running. Not only does it negate the harmful effects of pollution, stress and blue screens (here's looking at you, smartphones), but it also prevents oxidation, promotes regeneration, and neutralises free-radical damage. A potent blend of superfoods and vitamins, including maca root, Kakadu plum, mushroom, and diamond extracts, it works overtime to prevent all the side effects associated with various types of pollution – accelerated ageing, pigmentation, and damaged cells included. All whilst being ultra-lightweight, non-greasy, and seriously hydrating.
Best Face Oil – CBII 'Nourishing CBD Face Oil' – £39
If you want a gorgeous glow and softer, more supple skin, then you need to invest in a face oil, stat. Acting as a protective barrier that prevents moisture loss, oils help lock in all those beautifying serums, lotions and potions you apply beforehand. Plus, they are amazing at giving you an instant dewy glow, and they work on all skin types. Our top pick is CBII's oil offering, which is loaded with jojoba, hemp, and macadamia oils (read: vitamins, antioxidants, and essential fatty acids) to load skin with nourishment. Plus, thanks to the addition of CBD isolate, it works wonders on stressed out, sensitive skin by loading it with anti-inflammatories to calm, soothe and nourish. You'll want to smother your entire body with it.
Best Retinol – Lisa Franklin 'Night Renew Treatment' – £85
When it comes to an anti-ageing ingredient that does it all (tackles fine lines, wrinkles, acne and scarring, and minimises pores) then you can't get better than retinol. But not all retinoids are created equal. Lisa Franklin's powerful anti-ageing treatment contains biomimetic peptides and essential minerals and proteins which, combined with one of the most bio-available, non-prescription forms of retinol, work overnight to regenerate skin and restore radiance while helping to renew plumpness, elasticity and prevent sagging. It's "liquid botox in a bottle" and we're obsessed.
Best Sun Protector – The Organic Pharmacy 'Cellular Sun Protection Sunscreen' – £39.95
Not just good for you but good for the environment too, The Organic Pharmacy's 'Cellular Sun Protection Sunscreen' has been specifically formulated to ensure that both you and our oceans are looked after. Certified 'Coral Safe', this protecting powerhouse doesn't contain harmful chemicals, such as oxybenzone, that are known to wreak havoc in our seas. Instead, it uses natural mineral compounds including titanium dioxide and zinc oxide, combined with organic botanicals including rosehip and calendula, to ensure maximum protection and hydration. It's so safe you can use it on babies! Plus, it smells divine.
Best Spritz – Elemis 'Superfood Kefir-Tea Mist' – £26

Face mists offer a quick fix to treat skin while instantly refreshing and delivering a quick hit of goodness when your skin needs it most. Bringing the best of fermented skincare to each spritz, this nourishing 4-in-1 mist from Elemis is the next best thing to feeding your skin a super healthy smoothie. Formulated with antioxidant-rich rooibos tea and coconut water, soothing and moisturising aloe vera, probiotic packed kefir, and vitamins C and A, it balances, hydrates, and calms the complexion while instantly enhancing your glow and keeping makeup in place. The perfect on-the-go pick-me-up and our ultimate must-have mist.
Best Exfoliator – ishga 'Exfoliating Face Mask' – £39
Is it an exfoliator? Is it a mask? It's both, and then some. This amazing dual-treatment facial exfoliator from ishga is just the ticket if your skin is lacking radiance and needs some life put back into it. Combining antioxidant-rich seaweed granules with healing seawater and soothing rose geranium, it works in as little as five minutes to gently slough away dry, dead skin and to give you back your natural glow. We love how it doesn't irritate or set off sensitivity, and how it brings the fresh, invigorating smell of the sea to your bathroom. Forget the fancy facials, this is all you need.
Best Skin Soother – Elixseri 'Skin Meditation Stress Neutralizing and Cellular Energy Serum' – £100

Stressed out skins, rejoice because Elixseri's super soothing serum is here to the rescue. Working to combat the effects of everyday aggressors (pollution, UV rays, blue light, missed deadlines…) it's crammed full of soothing, radiance restoring goodness and anti-inflammatory, detoxifying, strengthening ingredients (argan oil, prebiotics, magnolia bark, and echinacea to name a few) to instantly calm irritated skin and restore balance. It even helps support the skin's immune system and rebuild the lipid barrier, all while negating redness and irritation and delivering a big dose of hydration. A must-have for every beauty cupboard.
Best Anti-Ager – Murad 'City Skin Age Defense Broad Spectrum SPF50' – £60
We all know that one of the worst things for skin ageing is the sun and its UV rays, which is why you need to invest in Murad's super anti-ageing SPF if you want to turn back time and prevent further damage. Working to shield skin from the five biggest causes of ageing, it protects against UVA and UVB rays, blue light, and pollution, over time preventing and treating everything from pigmentation and sunspots to fine lines and wrinkles. It's also great to wear under makeup or over your moisturiser as it doesn't leave a greasy film or tell-tale ashy finish, instead using colour corrective technology to enhance your natural glow.
Best Must Have Mask – Foreo – £12.90

We all know about Foreo's whizzy devices and their amazing skin benefits (if you don't, then it's time to get out from under that rock), but did you know that they also boast the best masks in the business? Saturated in skin-loving ingredients, these sheet masks can be used alone or teamed with Foreo's best-selling UFO, which uses full-spectrum LED and massaging pulsations to really get those beneficial ingredients working deep into the skin. With masks ranging from purifying green tea (great for combination or breakout-prone skin) to anti-ageing açai berry options and intensely hydrating coconut oil saturated offerings, there's something for everyone. Plus, they're all cruelty-free, formulated without nasties, rich with natural extracts, and work in as little as two minutes. Sold.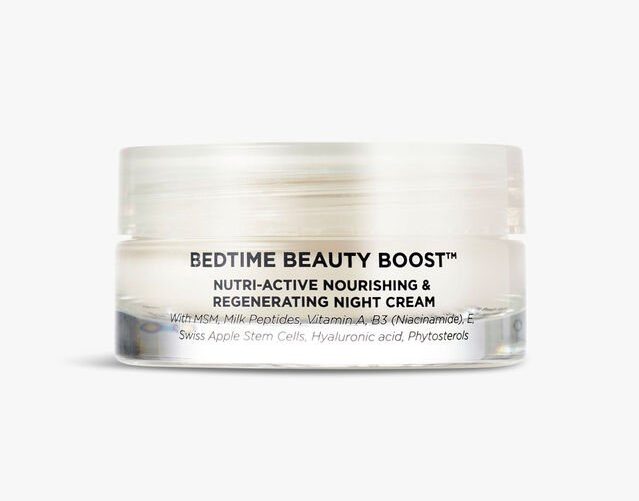 Best Night Cream – Oskia 'Bedtime Beauty Boost' – £90
This night cream has achieved the impossible for us. It's thick enough to truly nourish and hydrate all night long, but not so thick that it suffocates skin and leaves any sort of sheen. Brilliant. Add to that the long list of patented actives, nutrients, and florals, such as Swiss apple stem cells, milk peptides, vitamins, and Oskia's signature MSM (the most bioavailable form of the beautifying mineral sulphur), and you've got yourself a good night's sleep in a bottle. Designed to help stimulate the skin's natural regeneration process, this decadent night cream irons out the appearance of wrinkles and reduces age spots.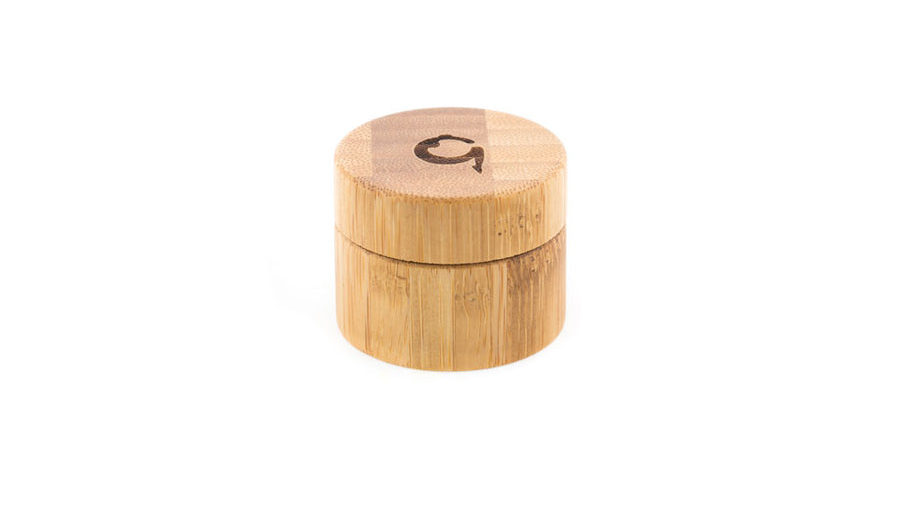 Best Lip Balm – GAIA 'Lip Balm' – £12
A new brand discovery for us this award's season is GAIA, a company that's incredibly conscious about being as sustainable as possible while offering natural, high-quality beauty products that actually work. Their lip balm, which contains healing jojoba oil and coconut oil, is packaged in a 100% recyclable bamboo tub and offers a silky smooth texture to restore dry lips. Its fresh, subtle scent and lightweight feel is perfect for those who don't love overly perfumed, sticky lip balm.
Best Tool on a Budget – SolaWave 'Advanced Skincare Wand with Red Light Therapy' – £115.25

The benefits of LED light are endless. Penetrating deep down into the skin, LED – depending on which type of light you opt for – can do everything from treating and preventing acne to boosting collagen production, plumping, and speeding up the healing process. Fast. The good news is, you don't have to go to a fancy clinic to reap the rewards of LED, because thanks to SolaWave's whizzy wand, you can get all the beauty benefits from the comfort of your home. Perfectly portable, rechargeable, and handbag friendly, this amazing tool works in as little as five minutes to tackle signs of ageing and general lacklustre skin – a.k.a wrinkles, dark spots, and dark circles. There's also a blue light option for breakout-prone skin. You'll wonder how you ever lived without it.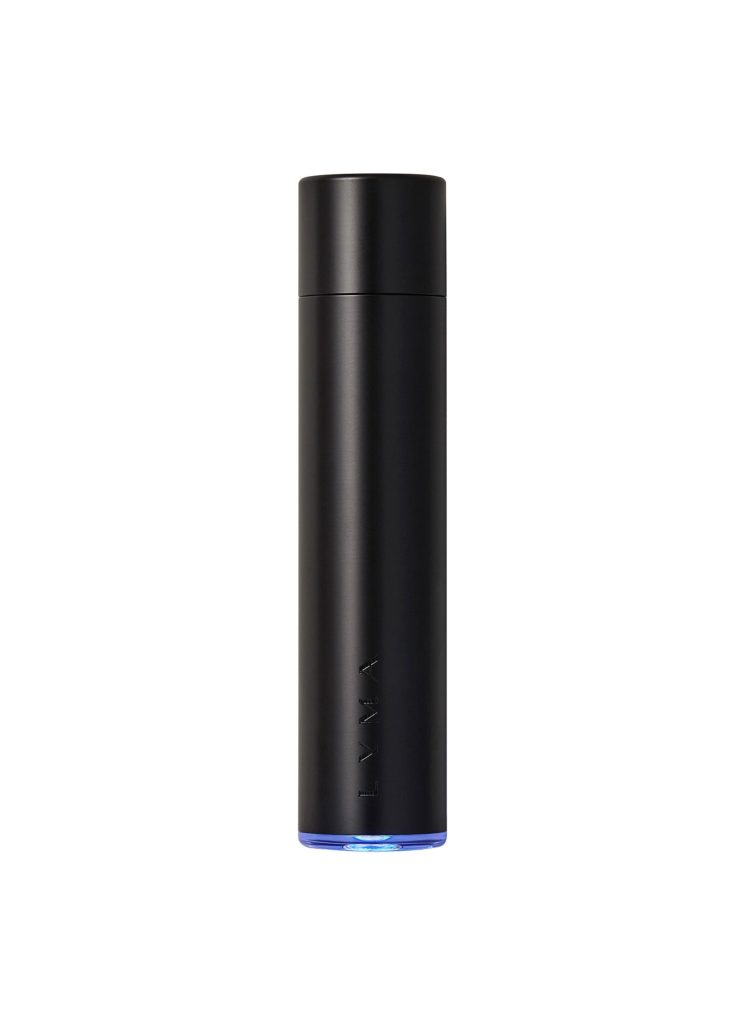 Best Tool to splash out on – LYMA 'Laser' – £1,999

Finally, a medical-grade laser treatment you can use safely at home, whenever you want. LYMA's amazing high-tech laser tool is a world first. Combining not one, not two, but four powerful blue LEDs to kill acne-forming bacteria, it delivers controlled, highly powered polarised light deep into the skin to stimulate cellular renewal and visibly reduce pigmentation, scarring, and signs of ageing. Used as part of LYMA's revolutionary 'Lyma System', which includes a super serum and activating mist to optimise the laser's powers, and you have everything you need to put your best face forward, all day, every day. Worth every penny.
Best Natural Foundation- Dr. Hauschka 'Foundation' – £30
Scooping up the award two years on the trot, Dr. Hauschuka's foundation is the ultimate hybrid between skincare and makeup. The ultimate way to channel the "no-makeup makeup" look, it works to boost your complexion and give you a flawless finish, all without you looking like you have anything on. The ingredients list also has our stamp of approval. Free from synthetic fragrances and preservatives, the formula combines mineral pigments with nourishing botanicals such as pomegranate and macadamia nut oil, meaning you can wear it all day, every day, without it clogging your pores.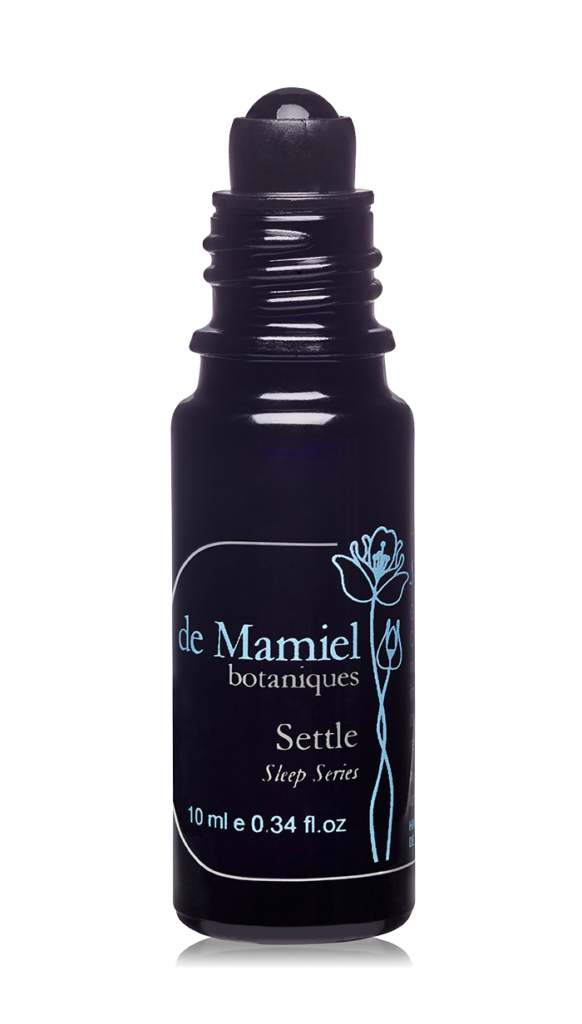 Best For Beauty Sleep – de Mamiel 'Sleep Series Settle' – £40
Anything that promises a better night's sleep and to send us to the land of nod faster, and we're in. Which is just one of the reasons why we love de Mamiel's 'Sleep Series' range, and – in particular – the 'Settle' rollerball. A blissful blend of essential oils, vitamins, and minerals, it uses the calming, soothing powers of magnesium, zinc, B vitamins, and watermelon and passionflower oils to help calm racing minds and relax the body before bed. Thanks to its travel-friendly size and quick application, it's a great one to keep in your carry-on for long haul flights or when jetlag hits, too. It is, quite literally, the dream.
Best Body Scrub – Ishga 'Hebridean Sea Salt Scrub' – £39
Sustainable? Tick. Local? Tick. Organic? Tick. Vegan? Tick. Effective? You guessed it – tick. Ishga's 'Hebridean Sea Salt Scrub' is a rare breed of product, a.k.a. one that ticks all the beauty boxes. The ingredients list reads like a dissertation in botanicals, each bringing with it a unique benefit (all of which are detailed on their website). The natural sea salt retains over 60 naturally occurring trace elements such as potassium, calcium, magnesium, and zinc to revitalise and re-energise from top to toe. We like to massage on pre-shower to boost circulation before rinsing off and having divine smelling – and feeling – skin.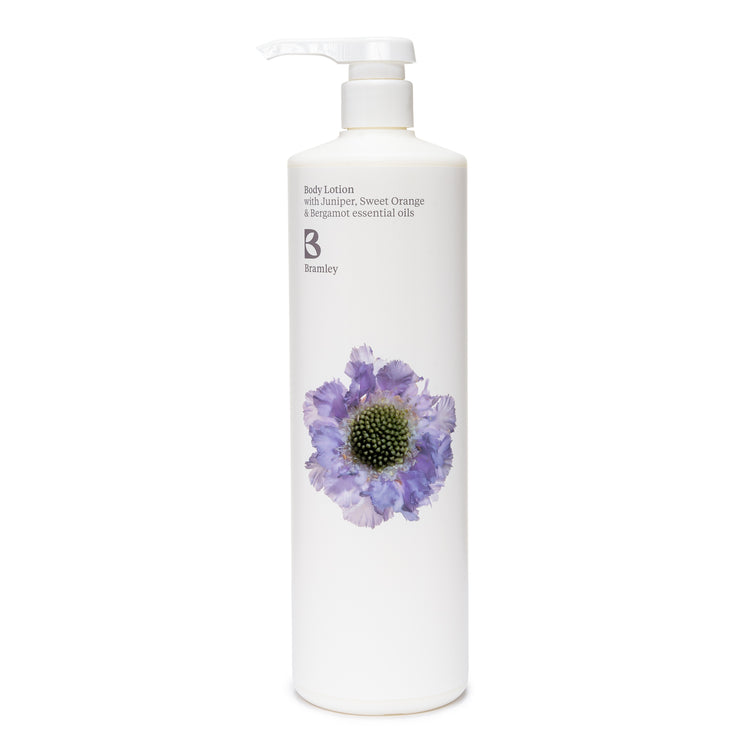 Best Body Cream – Bramley 'Body Lotion' – £18
We're huge fans of British skincare brand Bramley (whose headquarters sit in the idyllic countryside of Wiltshire) and we've voted their 'Juniper, Sweet Orange & Bergamot Body Lotion' our number one when it comes to body cream. This heavenly-scented lotion sinks in incredibly quickly, so you don't have to waft around in your underwear waiting for your skin to become less tacky. Of course, all body lotions should be intensely moisturising and nourishing, which this one definitely is, and all of Bramley's products are heavily influenced by nature and are always vegan-friendly and cruelty-free.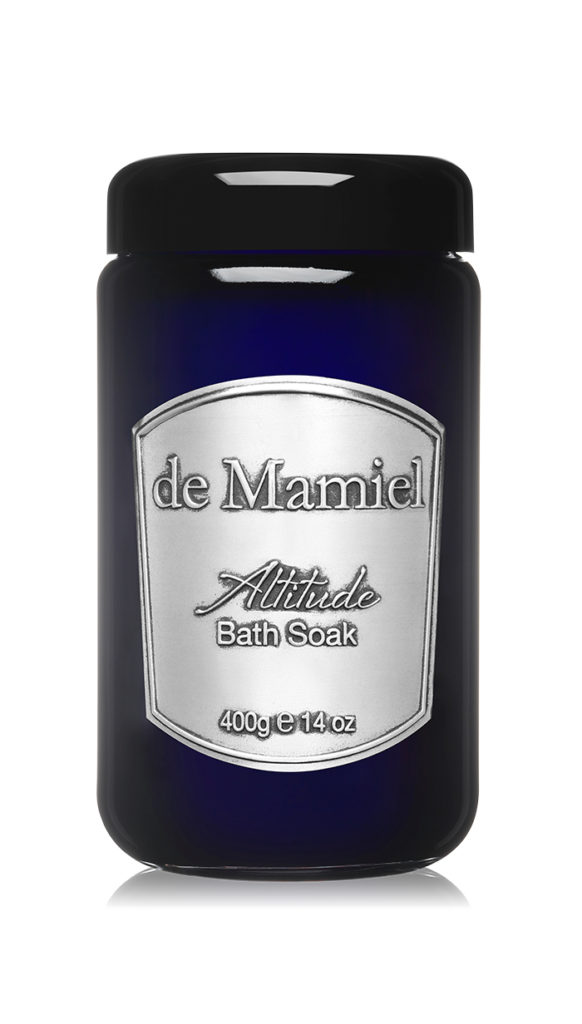 Best Bathing Beauty – de Mamiel 'Altitude Bath Soak' – £50
Designed to help your body and mind feel calm and balanced, de Mamiel's heavenly 'Altitude Bath Soak' is just the ticket after a long day. A triple salt blend of Himalayan, Epsom, and Dead Sea salts, it helps to detoxify and soothe weary limbs, while a nourishing blend of essential oils and calming Shungite crystal powder eases stress, restores energy levels, and even works to negate the harmful effects of digital devices. Simply pour under running water, sink back, soak, and let all your worries melt away.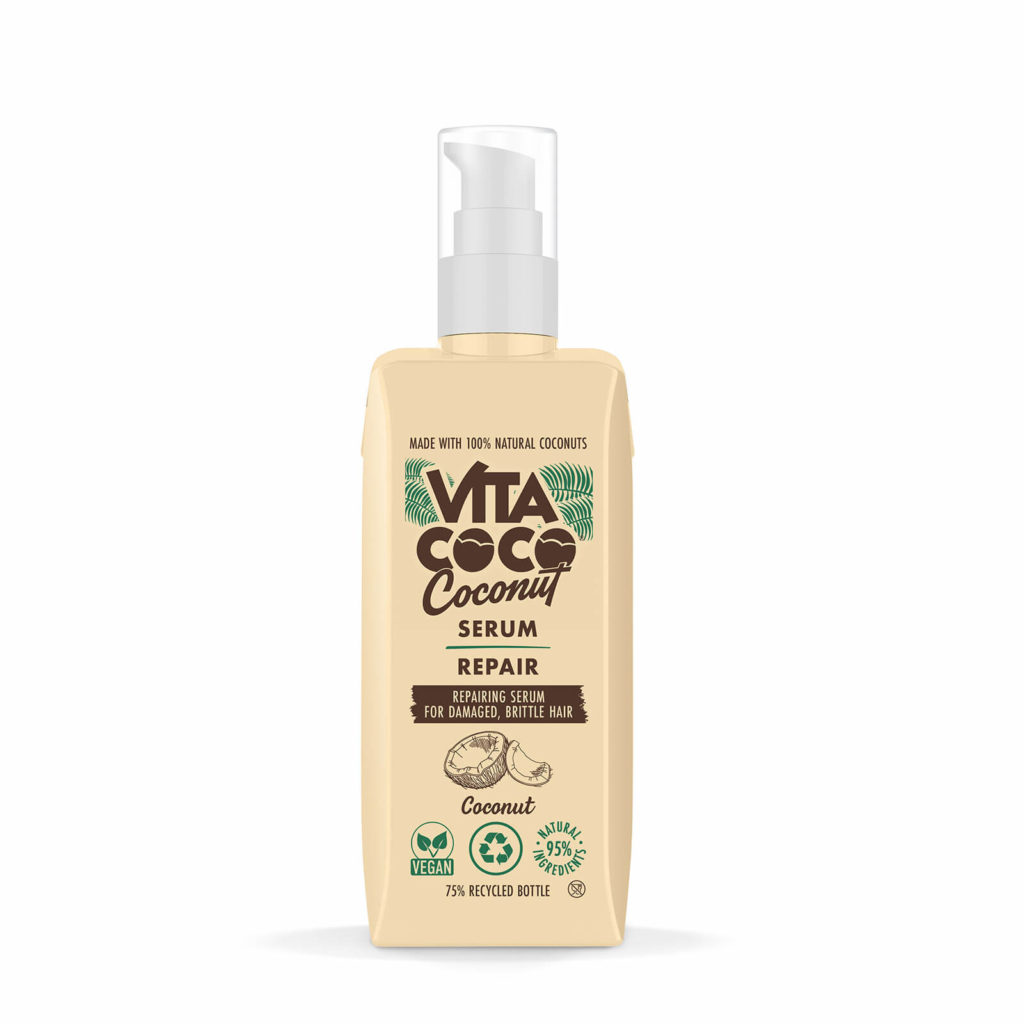 Best Hair Hero – VITA COCO
You may know VITA COCO for their delicious coconut water, but did you know they've recently branched out into haircare? If not, you're in for a treat. From deeply nourishing shampoos and conditioners to masks and serums, VITA COCO wins our best 'Hair Hero' award because everything in the range will leave your locks practically goddess-like. Offering dry, brittle, damaged hair the chance to repair and come back to life, we particularly loved the non-stripping 'Coconut Shampoo' and 'Repairing Coconut Hair Serum'.
Best Scalp Saviour – Living Proof 'Scalp Revitalising Treatment' – £27
Stressed out scalps will love Living Proof's new 'Scalp Care Revitalising Treatment'. Designed to improve the appearance of thinning hair and to increase hair fibre thickness while you sleep with their 'Healthy Follicle Complex', you'll want to make this a part of your weekly hair care routine if you're struggling with thinning locks or a dry, aggravated scalp. The health of your hair starts at the root, so getting that right is the first step towards a glossy, full head of hair that even Gisele Bündchen would be envious of.
Best Styling Secret – Alterna 'My Hair. My Canvas Another Day Dry Shampoo' – £26
We think a dry shampoo is a styling product everyone needs in their hair care arsenal. Not only does it help you go longer between washes (remember, over-washing is bad news for our scalps!), but it also acts as a handy texturising product that gives your locks extra body and volume. No one wants limp, greasy hair so if you're on the hunt for a dual-acting product that won't leave your scalp dry and chalky whilst adding some va-va-voom, we highly recommend Alterna's 'Another Day Dry Shampoo'. The softening formula with white charcoal and botanical caviar is vegan-friendly, cruelty-free, and offers a totally translucent refresh for the hair.
Best Hand Cream – TempleSpa 'Palm Balm Hand Cream' – £15
If there was ever a time to show our mitts some TLC, it's now. All that non-stop washing and sanitising wreaks havoc on our hands, which is why we're loading up on TempleSpa's 'Palm Balm'. A luxurious, nourishing treatment, it blends vitamins E and C, jojoba oil, and Mediterranean essential oils of bergamot, lavender, and lemon (read: it smells amazing) to soothe and moisturise the skin whilst also tackling age spots. All sans greasy residue. You'll find one in our handbags, on our bedside tables, in our desk drawers…
Best Natural Beauty Brand – Dr. Hauschka
With more and more natural beauty brands emerging on the market, it's near impossible to pick just one. But Dr. Hauschka tops our list thanks to their holistic approach backed by science. For over 50 years, they've been creating some of the best all-natural, organic products in the business using ingredients grown in their very own garden and through sustainable, ethical partnerships – so you can rest assured that your skin, and the planet, are in the best possible hands. Every product, whether a soothing cleanser or a rich, rosy body wash, is packed full of nurturing plants and 100% natural ingredients, with no chemicals, preservatives, or silicones in sight. Plus, thanks to state-of-the-art technology and meticulous research into botanical actives, they prove that natural products really do work.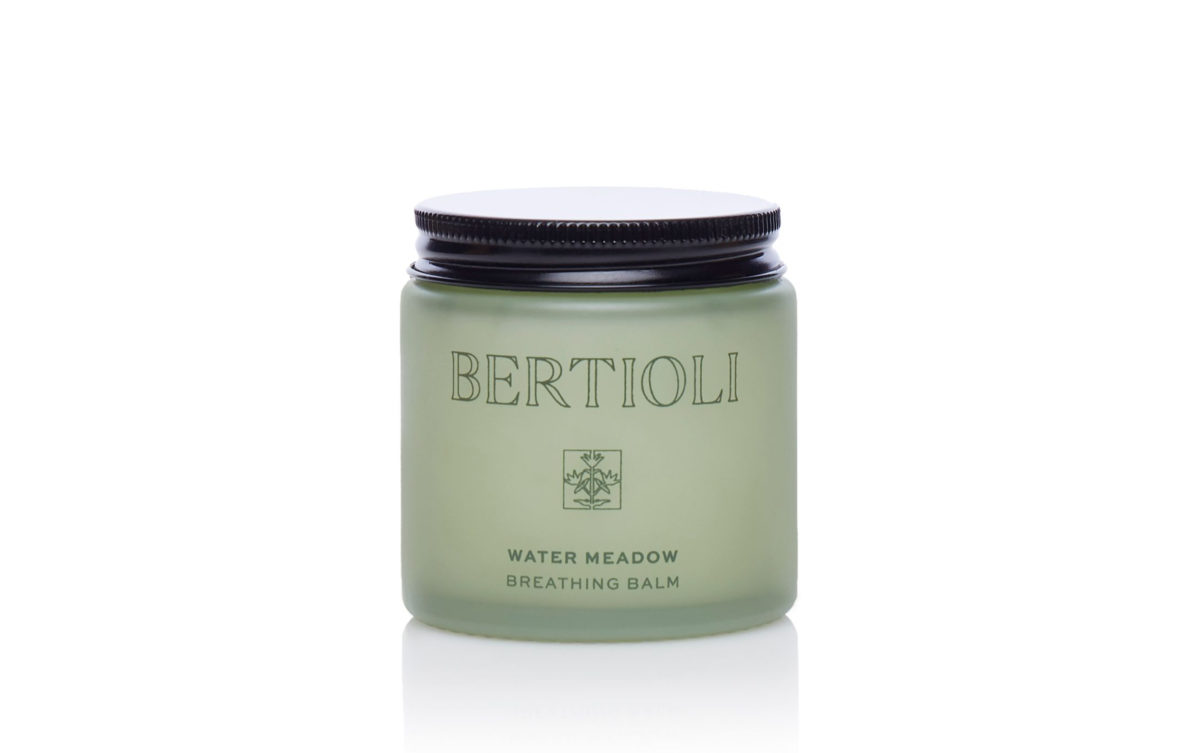 Best Newcomer – Bertioli Beauty 'Water Meadow Breathing Balm' – £38
Fresh, fragrant, and oh-so-soothing, to say we're obsessed with Bertioli Beauty's breathing balm would be an understatement. A gorgeous blend of botanical essential oils specifically chosen for their calming, clarity-inducing properties (rosemary, chamomile, and eucalyptus) as well as invigorating mint and delicious fruity apple, it helps you relax and to clear and enhance your mind, all with just a few deep breaths. Not to mention the fact it hydrates and soothes the skin thanks to nourishing sweet almond oil and shea butter. Simply rub it into pulse points or onto your chest, inhale its herbaceous scent, and let it work its mind-boosting magic.
Best For Mother & Baby – Dermatology M 'Zi Cao Shui Gao Nourishing Cream' – £42
For the second year in a row, Dermatology M is our official winner for all things bumps, babies, and everything in between. Combining Ancient Chinese principles with a doctor who specialises in eczema, this pretty pink cream is made with a calming blend of 92% natural botanicals and Chinese herbs (aloe vera, chamomile, evening primrose, and safflower oils included) to pack a serious hydrating punch that eases dryness and discomfort, reduces inflammation, and strengthens and protects the most sensitive of skins. Whenever we need a little extra TLC, we know that just using this will totally transform our skin. Plus, it works wonders on a baby's dry, sore patches. A must-have for all mums and little ones.
Best Beauty Supplement – Pura Collagen Glow – £39.99
Collagen is a type of protein that plays an important role in building and supporting many tissues, from bones and cartilage to skin, hair, eyes, and even the digestive system. But it is its effect on ironing out wrinkles and boosting skin elasticity that we are most impressed with for the purpose of these awards and Pura Collagen Glow really is the best out there as its ingredients list reads like a skin-loving cocktail – VERISOL® Hydrolysed Marine Collagen Peptides help to smooth and reduce the appearance of wrinkles and promote nail growth, Vitamin C contributes to your own body's collagen production, beauty buzz ingredient Hyaluronic Acid is in there which is essential for rejuvenating skin cells and increasing skin hydration, plus there is also Biotin, Selenium, Zinc and Vitamin D. The powder is flavourless – which for marine-based collagen is no mean feat – so you can add it to anything such as smoothies, water or even your coffee!