The beauty world can be a daunting place, especially when it comes to finding serums, shampoos or foundations that actually work and don't contain a slew of chemical nasties and irritating ingredients. But, don't panic, because we've done the hard work for you – scouring the shelves of our favourite beauty stores to determine the ultimate beauty winners in the world of clean, natural makeup, skincare and haircare. 
Below are 2020's "Beauty" Winners, which our Beauty Writer, Frankie Rozwadowska, spent a long time deliberating over + the gold, silver and bronze winners of the Reader's Choice Awards which so many of you entered (thank you!).
The Pollution Protector
You may not be able to see pollution particles, but that doesn't mean they're not causing serious damage to your skin, speeding up the ageing process, damaging healthy cells and causing everything from pigmentation to inflammation. But don't panic, because this clever concentrate from Oskia negates the harmful effects of pollution (UV rays, free radicals, and even blue light emitted from screens) thanks to a potent blend of protecting powerhouse ingredients. Simply add a few drops to your go-to serum or cream to boost your skin's defences, all day long.
The Wonder Wash
REN Clean Skincare Atlantic Kelp and Magnesium Anti-Fatigue Body Wash
The next best thing to taking an invigorating dip in the sea? This body wash from REN. A seriously refreshing blend of Atlantic kelp, magnesium and essential oils, it nourishes, tones, moisturises, and awakens and energises sluggish skin from top to toe. Plus, it's sulphate-free and comes in a 100% recycled bottle. The ultimate way to start your day and to put a spring in your step.
The Bathing Beauty
Aromatherapy Associates Bath Oils
Whether you need to relax and unwind or to de-stress, revive sore muscles, boost energy levels, or even balance your mind and emotions, there's an Aromatherapy Associates bath oil for you. A luxurious blend of 100% natural and vegan ingredients and actives, each oil contains 30% pure essential oils (the most you'll find in any other bath booster) to deeply hydrate skin and – depending on which blend you go for – do everything from ease tension and aches to calming, strengthening the immune system and boosting circulation. If you needed an excuse to sink into the tub, this is it.
The Skin Soother
Origins Mega-Mushroom Relief & Resilience Lotion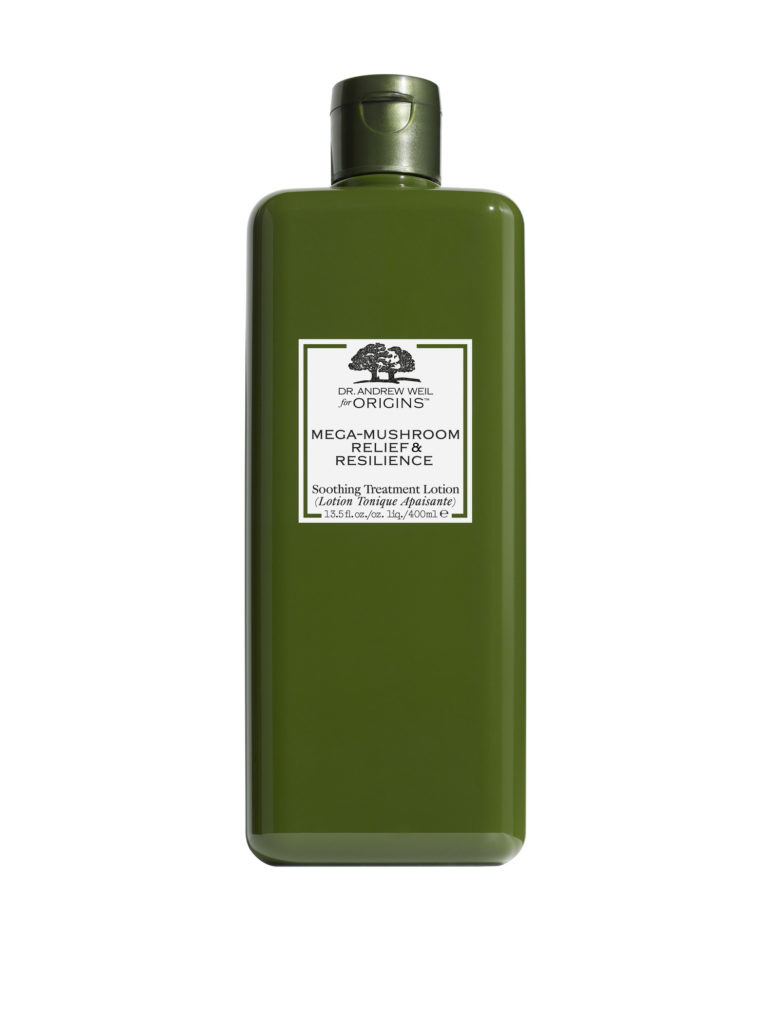 Prep your skin to perfection while loading it with the beauty benefits of mushrooms (yes, really) with this skin-loving lotion. Not only are mushrooms packed with antioxidants, but they also boast natural anti-inflammatory and anti-microbial properties to help heal and calm stressed skin while boosting blood circulation and restoring your natural glow. This soothing water boosts skin from within while enhancing the effectiveness of what you apply right after, making it an essential essence to add to your skincare routine.
The Super Spritz
Jurlique Herbal Recovery Signature Mist
Spray your way to softer, smoother, more revitalised skin with this super spritz from Jurlique. Working to protect against environmental aggressors while softening, hydrating and soothing, it's the perfect on-the-go fix for whenever your skin needs some love. Each plant used is harvested by hand on the Jurlique farm in Australia and has been chosen for its specific skincare benefits. There's viola tricolor to hydrate and protect, nasturtium to even tone and yarrow extract to firm, reduce the appearance of fine lines, and smooth. Not to mention its delicate floral scent, which rivals even the fanciest of fragrances.
The Calming Cleanse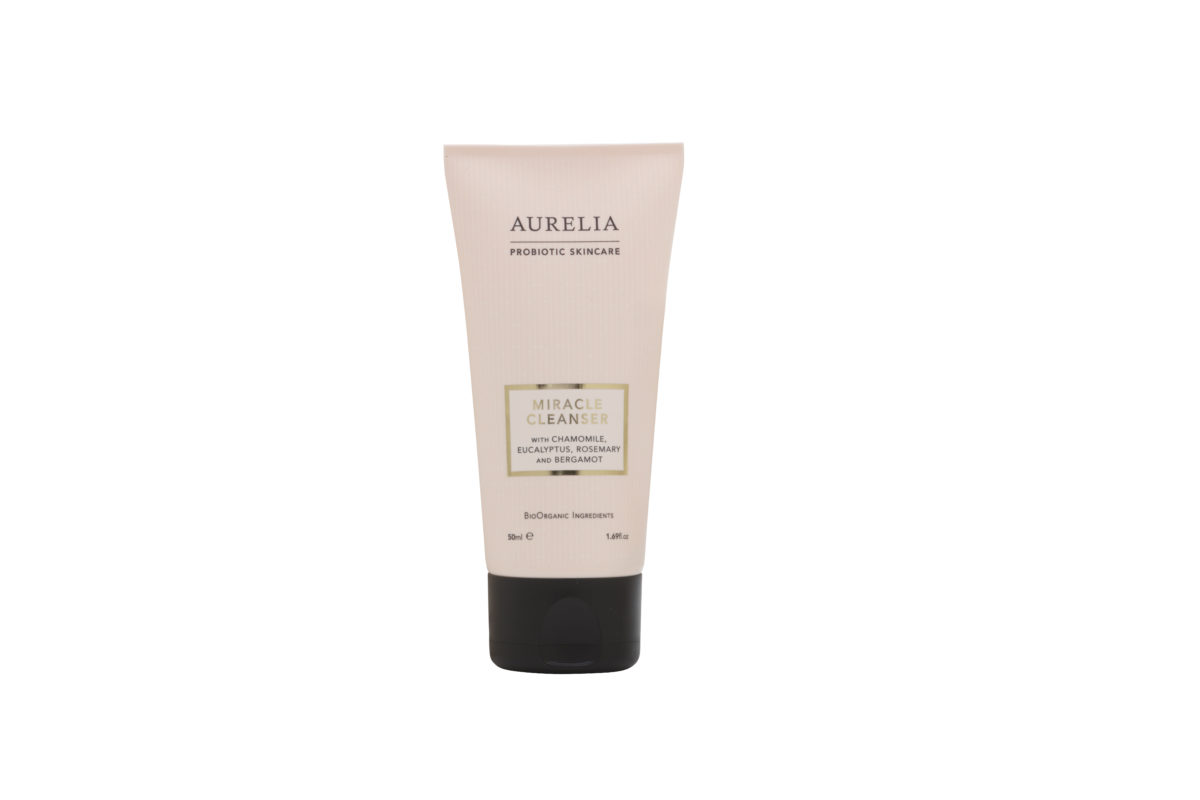 If you thought probiotics were solely reserved for your yoghurt, think again, as they're also the secret to amazing skin. This is thanks to their ability to slow down the ageing process and their protective and restoring properties. They've even been scientifically proven to help the skin's natural ability to repair itself and boost the natural process of restoring collagen and elastin – meaning younger-looking, healthier skin. But if that isn't enough to make probiotics your pick, then this cleanser from Aurelia is. Its creamy formula removes daily dirt and grime while supporting the skin's natural barrier, helping to reduce damage, restore and balance. #miracle.
The Time Machine
Tata Harper Crème Riche Anti-Aging Peptide Night Cream
The next best thing to stepping into a time machine? Tata Harper's Crème Riche Anti-Aging Peptide Night Cream. Working while you sleep to turn back time, it's formulated with not one, not two, but 12 age-defying botanicals and 16 hydration sources. Not to mention the essential fatty acids, natural antioxidants, hyaluronic acid and vitamin F to plump, lift and lock in moisture. You can even use it as a day cream too, just be sure to activate the sugars by massaging it in your hands until it transforms into a white, velvety cream. Sleeping Beauty eat your heart out.
The Sun Sheild
Pai Hello Sunshine Sensitive Sunscreen SPF 30
Did you know that one in four people react to their sunscreen? Not ideal, but hardly surprising seeing as many are full of harsh chemicals and ingredients that stress out your skin and the planet too. Sensitive skins rejoice – because Pai's SPF is gentle but seriously effective. There are no irritating fragrances, toxic chemical filters or preservatives, and instead, it uses soothing and softening organic jojoba oil, moisturising Pongamia extract, and natural mineral Zinc Oxide to provide powerful broad-spectrum protection without that greasy, thick white film. It's also 100% reef and ocean-friendly, which is why it's a firm Hip & Healthy favourite.
The Perfect Kiss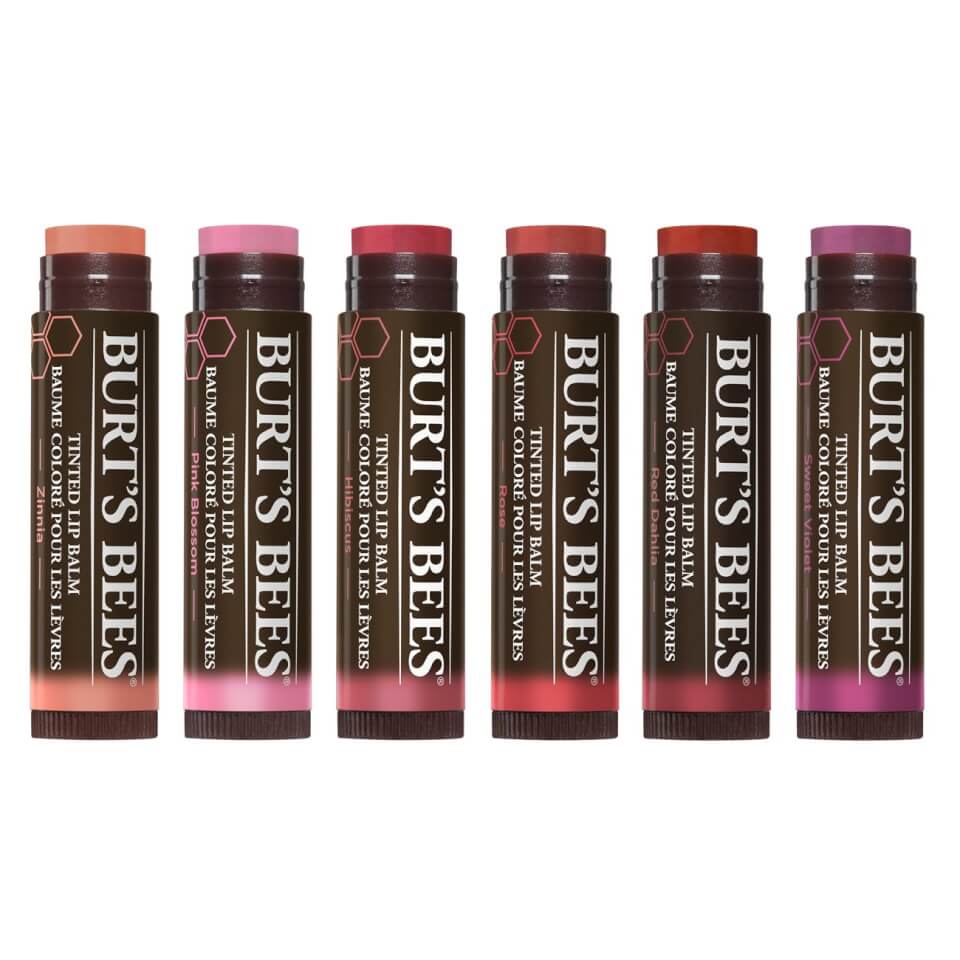 We're all for a statement lip, but fading, cracking colour and dry pouts? Not so much. That's why the Burt's Bees Tinted Lip Balms are so brilliant. They're 100% natural and formulated with deeply nourishing shea butter and botanical waxes to moisturise mouths for eight hours while imparting a sheer wash of colour. Perfect pouts, here we come.
The Body Cocoon
If we could cover ourselves in Bamford's body creams all day every day, we would. A heavenly blend of rich butters and plant oils, they leave skin so soft and smooth – without stickiness or greasiness – to have you instantly hooked. They also work to encourage cell renewal, replenish both the body and the mind, and are the next best thing to wrapping yourself up in (floral-scented) cashmere.
The Stress-Busting Serum
Murad Revitalixir Recovery Serum
Scary fact for the day – a high-stress lifestyle can make you look up to 3 ½ years older. But before you go booking into every yoga class in town, invest in Murad's stress-busting serum specifically created to negate the skin-damaging effects our modern-day lifestyles. "Our hyper-connected, fast-paced society triggers a constant flood of damaging stress hormones, like cortisol, that fatigue our bodies and could show in our skin as dehydration, sallowness, roughness, and deep expression lines," says Dr Murad, which is why he created this balancing blend of reviving and relaxing ingredients that minimise the visible effects of stress and skin fatigue over time.
The Glow Getter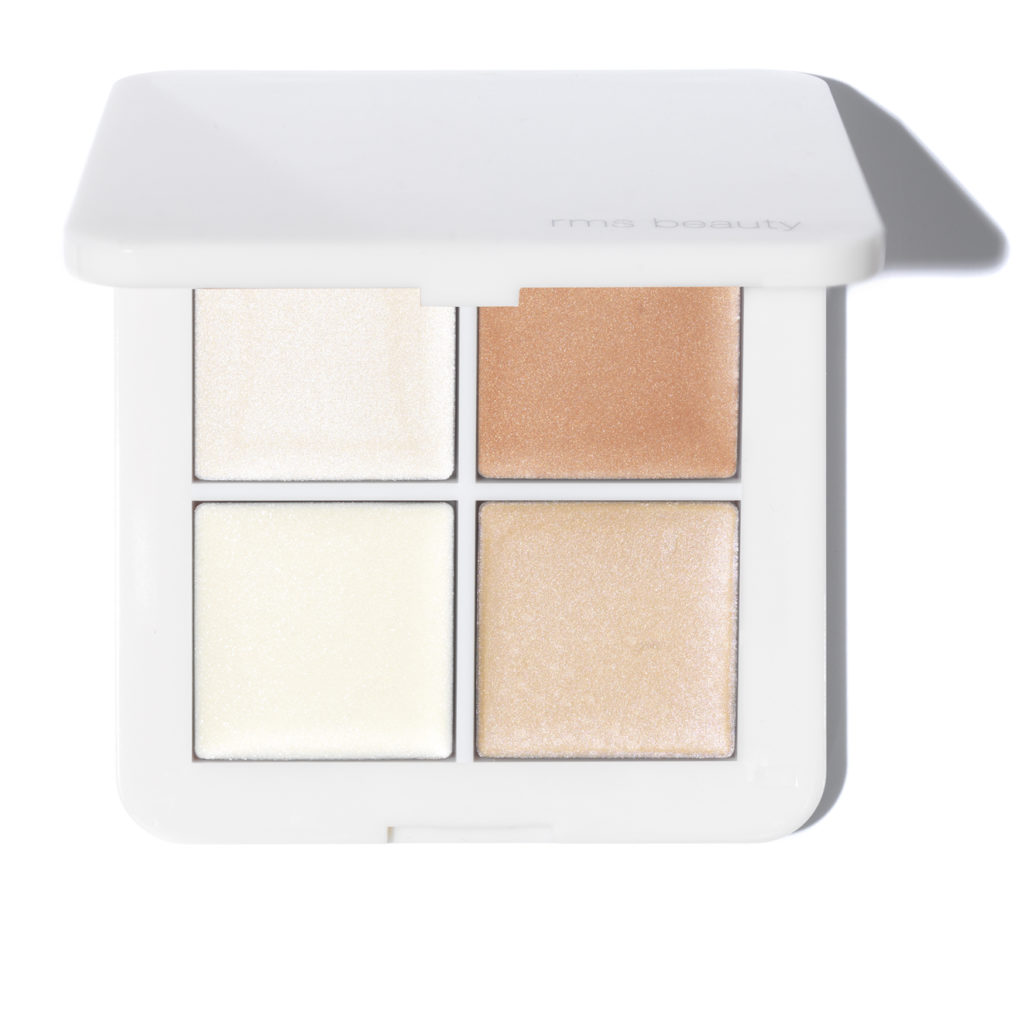 Glowing skin is still very much in, which is why we swear by RMS' radiance-enhancing palette. Clean beauty at its best, it's free from all your usual nasties and instead uses raw, organic, food-grade natural ingredients that look after your skin while making it glow. Worn alone, blended together, or mixed into your skincare or foundation, these mega-watt luminisers will instantly revive dull, dreary complexions faster than you can say "you glow girl".
The Best Base
Ilia True Skin Serum Foundation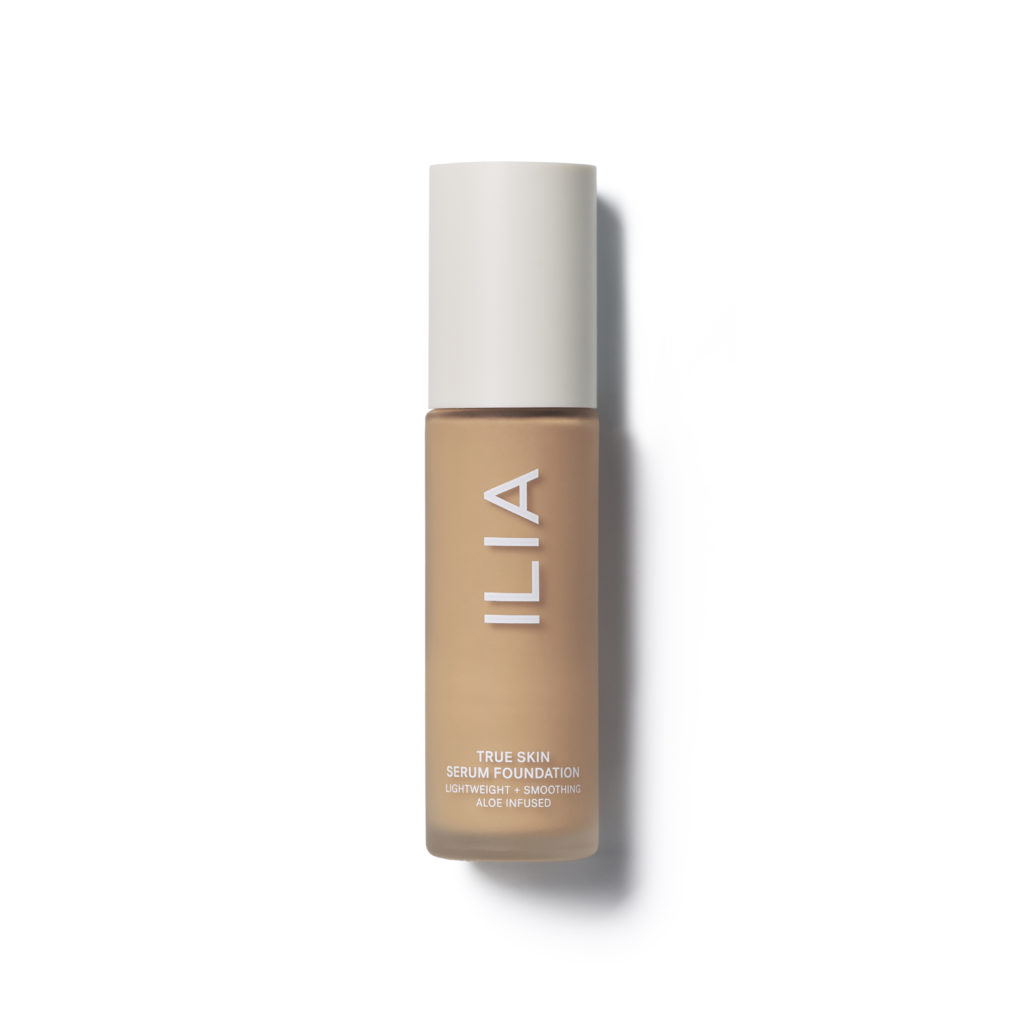 In the words of ILIA creator Sasha Plavsic, "My main goal in creating this Serum Foundation was to have something that really looks and feels like the best version of your skin. It should be undetectable to the eye, yet still provide good coverage while making your skin look youthful and radiant". And it does just that, using only 100% natural and vegan ingredients, including aloe, rosehip and jojoba oils, to nourish skin and to give you your best base ever.
The Body Buffer
Fresh The Original Brown Sugar Body Polish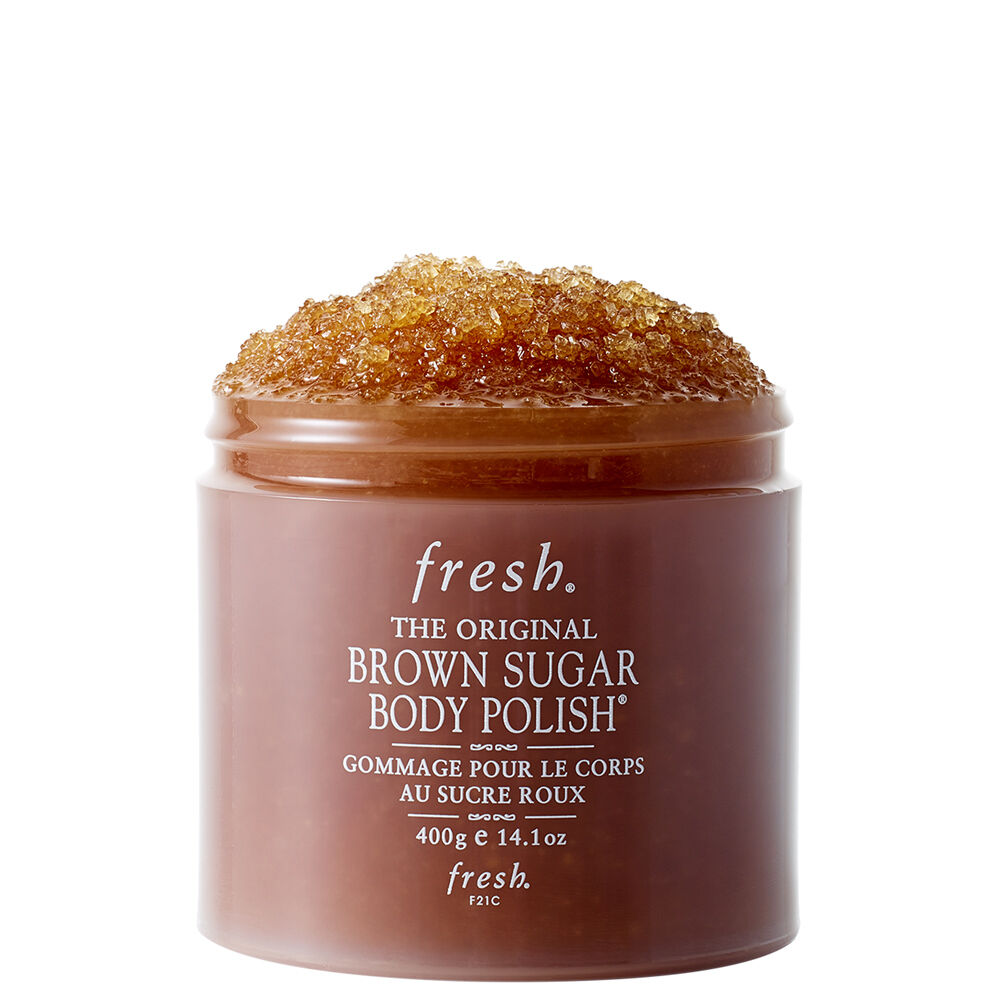 Sugar sugar, how you get so fly? With the Fresh Brown Sugar body buffer, of course. Your very own spa-in-a-jar, it uses brown sugar crystals (a natural moisture-preserving humectant), uplifting ginseng, brightening citrus oils, and nourishing jojoba, sweet almond, and apricot kernel oils to gently slough away dry, dead skin. Not only will you be as soft and smooth as a baby's bottom, but you'll smell good enough to eat – literally. 
The Blemish Buster
Quantum Botanika Spot Solution
This spot treatment from Quantum Botanika is, well, pretty spot on! It uses powerful and high-performance active ingredients to stop spots in their tracks and to reduce blemishes and breakouts. It also works to reduce inflammation (which often leads to spots) and shuns harsh, aggressive ingredients in favour of calming, soothing ones that won't add any extra stress to your skin. Simply dab onto your breakout and leave it to work its magic.
The Hair Hero
We spend all that time tending to our skin, but what about looking after our locks? Finding a shampoo, conditioner or treatment that isn't full of harsh chemicals and that actually work is no easy feat, but that's where Briogeo comes to the rescue. "We should treat our hair the same way we treat our skin; by nurturing it with ingredients that detoxify, hydrate, and protect", says founder Nancy Twine, which is why you'll only find clean, 90-100% naturally derived ingredients in each bottle. Plus, the texture-specific ranges ensure all hair types are taken care of – whether you need a volumising boost, extra care for your curls, or to inject some life back into dry, damaged locks. Our ultimate hair heroes.
The Beauty Sleep
This Works My Wrinkles Tired Eyes
The skin around our eyes is much thinner and more sensitive than the rest of the face, and – to make matters worse – it also happens to be the first area that women neglect when it comes to anti-ageing. The good news is, this potent peeper perfecter from This Works really does work. While you sleep it loads skin up with bakuchiol, Persian silk tree extract, and hyaluronic acid to increase cell turnover, reduce puffiness and dark circles and deeply moisturise. You'll look bright-eyed and beautiful in no time.
The Seasonal Pick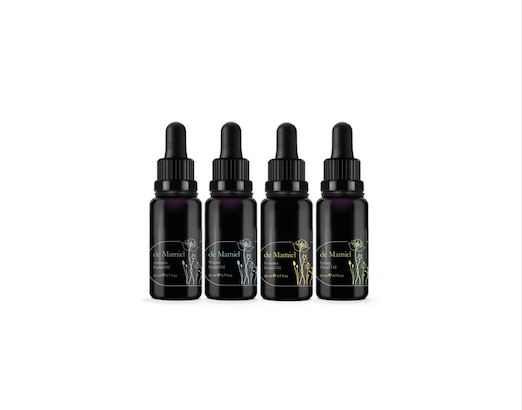 We change our wardrobe with the seasons, so it's only natural that our skincare should follow suit. Depending on the weather, our skin needs different things, which is why Annee de Mamiel created a collection of seasonal oils to nourish and protect skin from Spring through to Winter. She hand blends each oil once a year before leaving it to mature for over six months, pouring them just in time for the Equinox or Solstice. Taking inspiration from Chinese medicine, each oil is crammed full of pure essential oils, flower extracts and probiotics to make sure skin is healthy and happy, all year round.
The Heavenly Handshake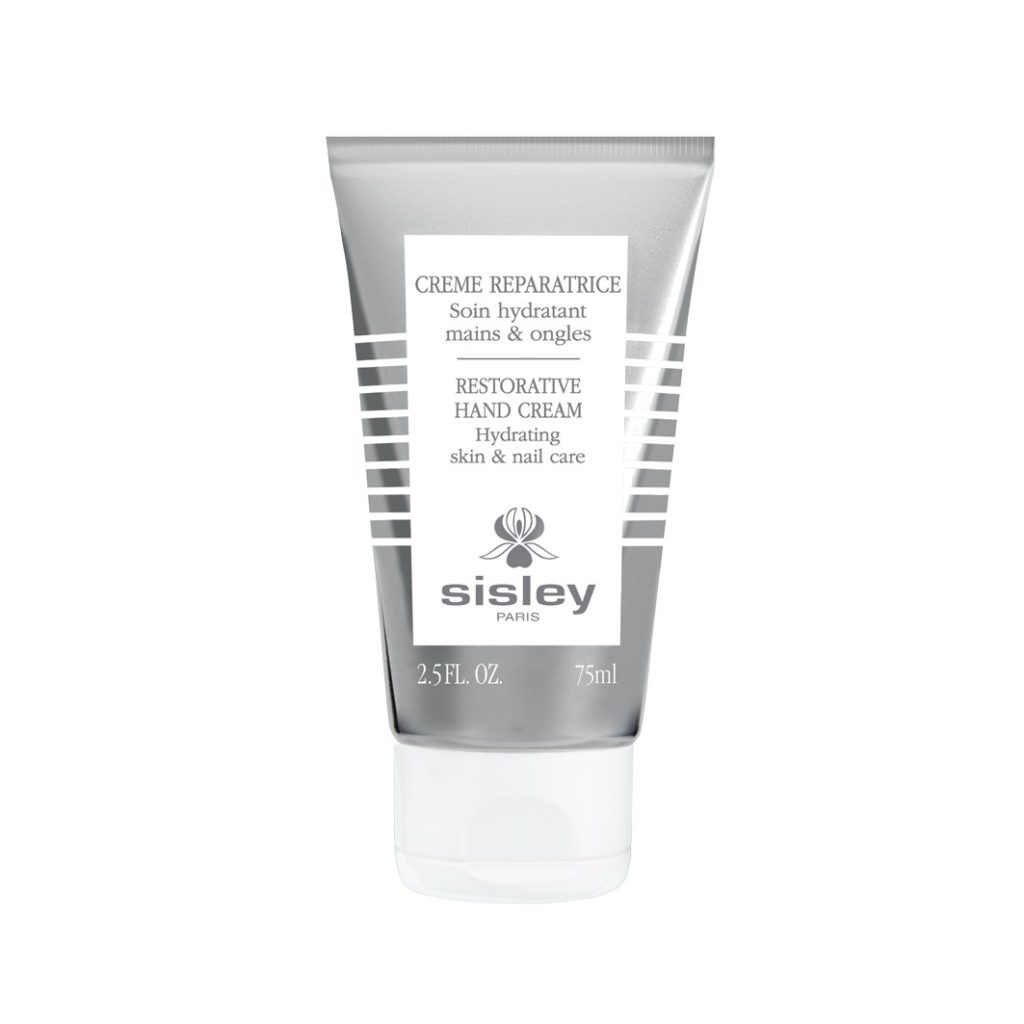 When Sisley launched its brand-new hand cream last year, we nearly cried with excitement – and it's safe to say it did not disappoint. Non-greasy and fast-absorbing, it contains softening sweet almond oil, strengthening pro-vitamin B5, moisturising plant-based sugars, skin barrier boosting chestnut extract, and Shea oil to enhance elasticity and give you happy, healthy hands. Not to mention a cryoprotectant active ingredient (created thanks to scientific research expeditions to Antarctica) to improve hydration levels and diminish dryness. You'll find one in our handbags, desk drawers, and bedside tables.
The Bump + Baby Care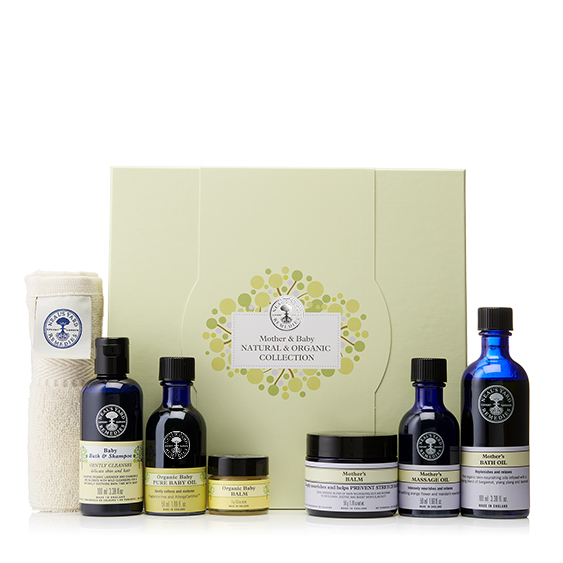 For bump-friendly finds and mummy must-haves, Neal's Yard Remedies has the remedy! From stretch-mark saviours to bust beautifiers, baby-safe shampoos and bath oils, their Mother & Baby range is safe to use on all little ones, mums-to-be, and breastfeeding mamas who want to avoid artificial ingredients and harsh additives. Every product is packed full of nourishing botanicals (many are 100% certified organic), and they're all housed in the brand's recyclable and sustainably made signature (and chic) blue glass tubs and bottles. 
The Softening Scrub
Omorovicza Refining Facial Polisher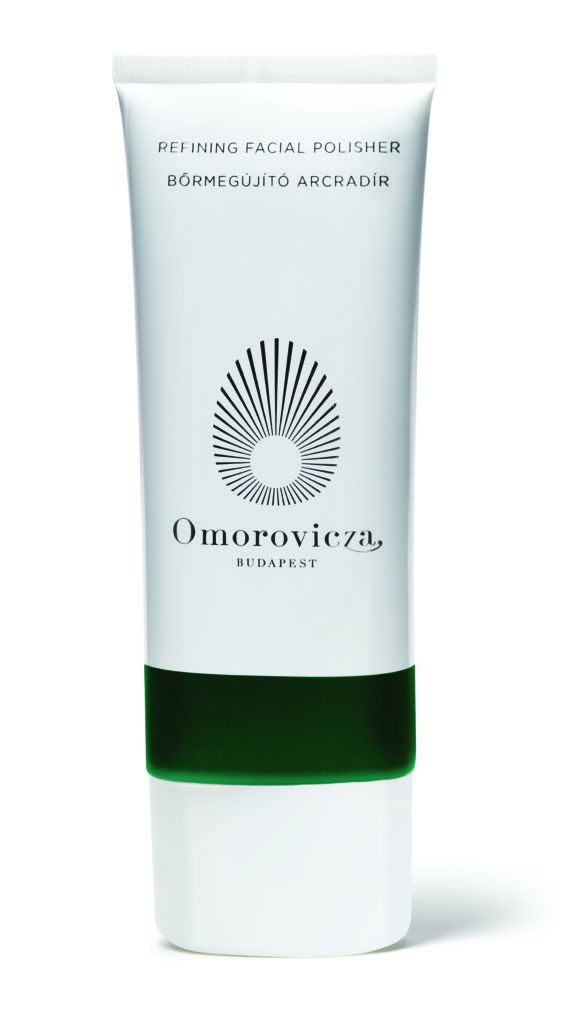 We don't want no scrubs, unless it's Omorovicza's facial polish. Harnessing the healing powers of Hungarian moor mud and using a seriously impressive patented delivery system, it not only scrubs away dry, dead skin but also helps draw out impurities, refine skin texture and brighten and tone. It's also enriched with marine micro-algae, copper and exotic fruits to regulate sebum production and decongest pores without irritating or drying. Massage into skin, leave for two minutes while the mud works its magic, and rinse off to reveal brighter, smoother more radiant skin. 
The Styling Secret
Living Proof Perfect Hair Day (PhD) 5-in-1 Styling Treatment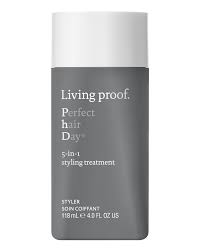 If your bathroom shelf is crammed full of lotions and potions promising to transform your tresses, it's time to ditch them all and invest in just one styling superhero – Living Proof's PhD. A genius 5-in-1 hair treatment, it harnesses the power of thickening molecules to deposit tiny dots on the hair and leave it looking and feeling fuller and thicker. Its 'Healthy Hair Molecule' also repels oil and dirt, fights off frizz and boosts shine. It also helps your colour last longer, protects against heat, and provides UV protection. All other styling products are officially cancelled. 
The Do-It-All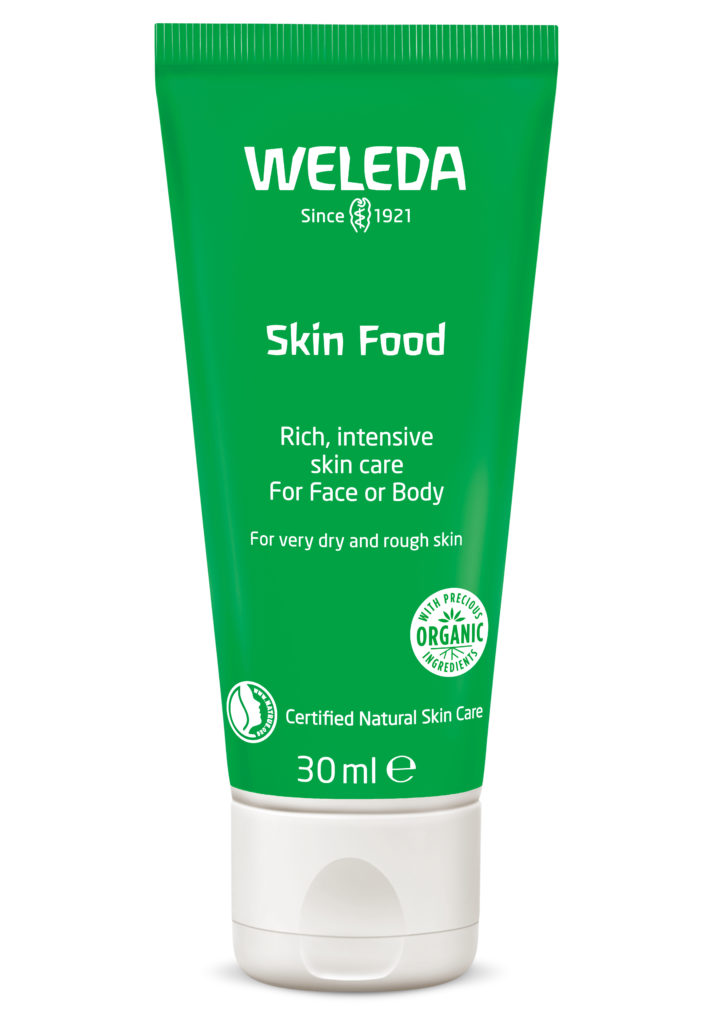 Having first launched in 1926, Skin Food has become the go-to do-it-all for the biggest names in beauty and is a true backstage essential. Since its creation, the formula has remained unchanged and is rich in calming and hydrating ingredients (including calendula, chamomile, organic sunflower oil, and beeswax) to treat dry, rough skin and regenerate its natural barrier. In fact, it's so good that one tube is sold every 16 seconds, and Victoria Beckham swears by it to prolong her tan. Enough said.
The Must-Have Mask
Seed to Skin The Black Magic Mask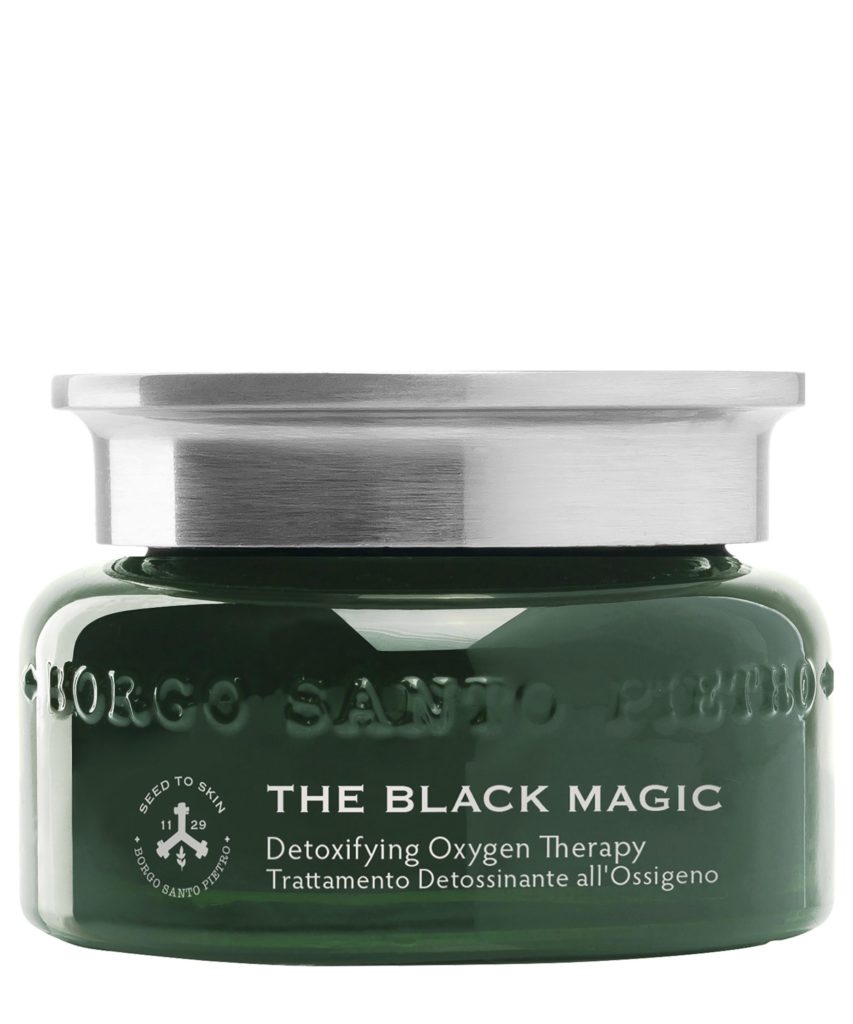 Although a lot of products claim one thing but often end up being a load of hocus pocus, this mighty mask is exactly what its name suggests – pure skincare magic. Bursting with organic botanical actives (activated charcoal, volcanic clay, grapefruit seed extract and hibiscus flower to name a few) it resurfaces, firms, detoxifies and boosts oxygen to the skin, in turn minimising pores, evening tone, promoting collagen production, deeply hydrating and reducing the appearance of fine lines and wrinkles. Even better? It does all that in just 20 minutes.
The Top Tool
MZ Skin Tone & Lift Germanium Roller
A skin tool that aids lymphatic drainage, reduces puffiness, improves facial contours, tones and gives you back your glow? It may sound too good to be true, but this rejuvenating roller does it all, and then some. Made from germanium, known for its ability to activate and balance the positive and negative ions in the skin, it does exactly what it says on the tin – tones and lifts. It's also covered in acupressure pods to stimulate oxygenation, circulation and collagen production and slow down the ageing process. Basically, it's a hardcore Reformer session for your skin, and it seriously works.
Reader's Choice Awards

Burt's Bees – Natural skincare & makeup harnessing all that nature has to offer
Bare Minerals – Mineral makeup with skin-loving ingredients

Aveeno – Skincare products made with ingredients derived from nature