Dominating the food and drink scene in Mayfair, the HIDE restaurant group is a force to be reckoned with. Encompassing Hedonism; the fine wine boutique, Hide; Michelin-starred restaurant which houses three unique offerings on each floor and Hideaway; the high-end café on Mount Street.
When you're short on time and don't want to compromise on quality, Hideaway is the perfect spot. Offering you fine dining in a more relaxed setting, Hideaway has nailed a 'quick bite to eat' in style. The interiors embody a chic Parisian deli, with baroque-esque wall features, dried flowers and vintage chandeliers adorning the space. Hideaway's prime location makes it an interesting people-watching spot, sat at the breakfast bar you can spy on glamorous ladies who lunch and well-polished businessmen flock into the likes of neighbouring restaurant Scott's and the Connaught hotel.
As the little sister of HIDE restaurant, you'll see a distinct similarity in the dishes showing the thread of acclaimed chef Ollie Dabbous's culinary flair. The menu is mouthwateringly good, you'll want to try everything on it. Surpassing your average midday salad or sandwich, our top picks at Hideaway include the mortadella and fontina focaccia ripiena with pistachio pesto; lobster waffle with garlic mayonnaise and parsley topped with Royal Siberian caviar, Delica pumpkin and gorgonzola pizza and the Croque Madame with black truffle (a taste sensation).
Beautifully displayed, the sweet treats are equally as alluring as the mains, the energy bar made with pea protein and raspberry, dark chocolate and cocoa nibs éclair and goji berry cookie were some that caught our eye! The extensive drinks menu makes Hideaway ideal for a coffee date, from Mariage Freres teas, signature superfood lattes, and speciality coffee plus fresh juices which is our go-to of course…the carrot, mango and orange blossom is divine!
Championing local produce, the HIDE group has partnered with Crate to Plate. Paving the way to more sustainable dining in the city centre, harnessing hydroponic technology the concept uses a local urban farm to source fresh ingredients, as well as improve supply chain security. Using 95% less water than traditional soil methods, hydroponic farming allows high-quality produce without the use of pesticides and toxic chemicals, to be harvested all year round which is clearly shown through the abundance of nutrient-rich ingredients fulfilling the Hideaway menu.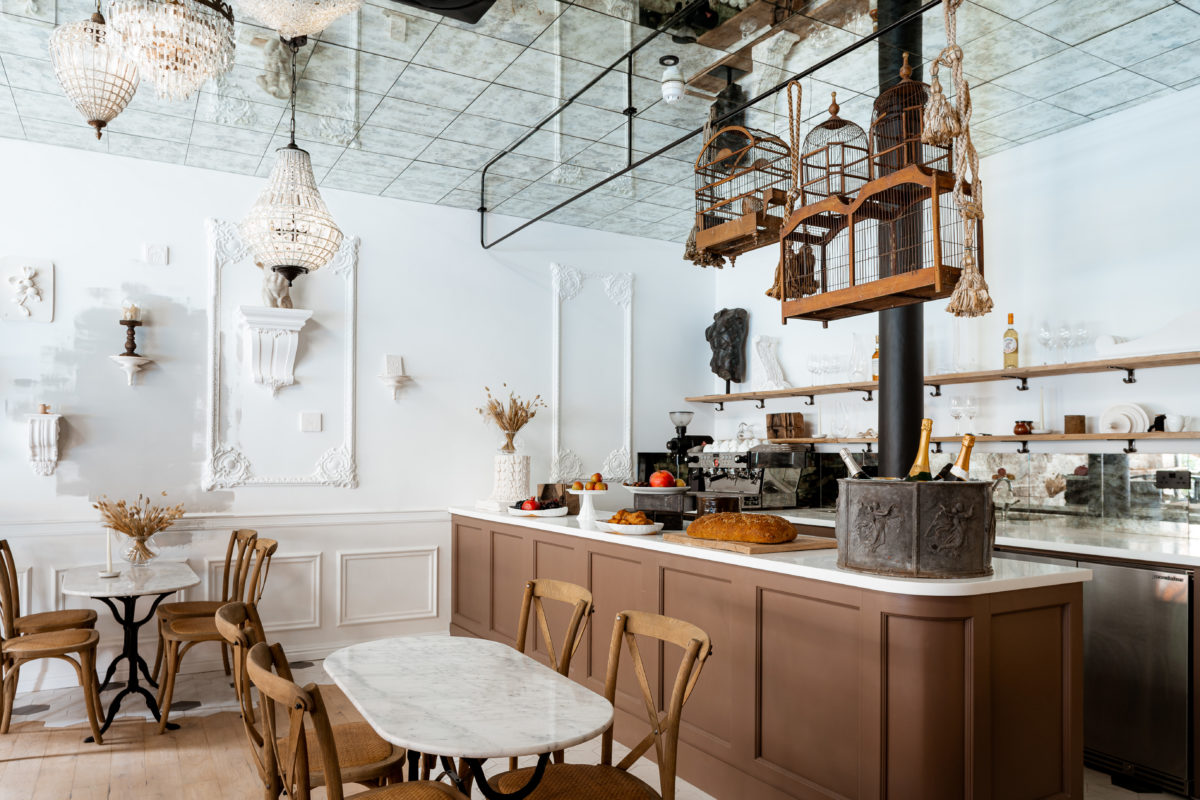 Above all, this luxe petite eatery serves up exquisite food in the form of 'grab and go' which is unique to Hideaway. Giving you all the indulgence and high-end factor, when you don't have hours to spare, Hideaway has created fine-dining in a flash!
Click here to learn more about Hideaway