Thinking of taking your summer break in the quintessentially British hotspot that is Cornish Coast? Below H&H contributor, Emma Whitehair shares her account of her wellness-focused coastal spa weekend.
Ohhh Cornwall how you capture my heart…. a place of outstanding natural beauty, with award-winning beaches on every coast. Especially in the south, where it's more sheltered and almost feels tropical, with palm trees aplenty. Just like the Caribbean – albeit a tad errr, colder. But by now, unless you've had your head in the sand, you can't have failed to have heard about the mood and immune-boosting effects of cold water immersion (thanks Wim Hoff). So with this in mind, H&H headed off to preview some of the new coastal wellness retreats that St Michaels resort will be offering in 2022 and beyond. Taking one for the team with said cold water, in the more bracing spring months, and feeling very grateful for some top-notch spa facilities, including the South West's largest hydro pool and the world's only Cornish sea salt infused steam room. But more on that later. First – the hotel itself, an established property which relaunched following significant investment in 2018 as the southwest's pre-eminent resort. Perched on the edge of Falmouth, one of Cornwall's most vibrant towns, to get there from west London, I took the train from Paddington to Truro, which was a four and a half hour trip, with intermittent wifi allowing for a mix of work, and plenty of gazing out at delightful rolling country (and some sea) side whizzing by. Then the property is a 20 min drive from Truro, so a relatively cruisy trip, that skips airport faffing. 
Welcomed with friendly smiles, the main reception has a traditional boat style design, with details down to the lobster pot light shades, reflecting the seaside location. Cosy Beach House bedrooms (where I rested my head) feature tongue and groove panelling, and driftwood headboards which lend a cottage feel. While at the other end of the spectrum there are new luxury self-catering beach residences in The Liner with expansive views over Gylly Beach. All accommodation features recently refreshed modern interiors, with calming maritime hues, natty nautical stripes, and modern interiors with a smattering of coastal chic. We're not here just to languish on the sumptuous beds though, as inviting as they may be. Active programmes are the name of the game here at St Michaels. With a series of retreats led by specialists recently launched – including paddleboarding, wild swimming and yoga, of which we were able to sample tasters.
Set against the backdrop of beautiful Gylly beach, and with all the benefits of the resort's hearty and healthy food, and luxury spa – although the activities are invigorating, this is not a bootcamp experience. And the aim is for guests feeling refreshed, resilient, and nourished.
The Wild Swimming Retreat is in partnership with Swim Lab and led by founder, wild swimming guru Salim Ahmed. Swim coaching in the pool is essential prep before the sea, where Salim's expert eyes assess your stroke. Apparently, I'm a natural swimmer but also a natural sinker (as I have long legs), so a pull buoy (with much amusement I heard 'pool boy') between my legs was a suggested aid. Then, once we have our swim steers and are dressed in wetsuits, we hit Gylly Beach, which is Falmouth's largest beach, and one of a handful in Cornwall to receive the Blue Flag Award 2021, which recognises the highest quality of water, and safety. For more action in, or rather on, this water – hop on board with paddleboarding. A retreat led by Brendon Prince, a local Cornish chap who has paddled his way around the British coast on the World's longest SUP journey, in a bid to raise awareness of water safety (and enter the Guinness Book of Records). While on the yoga retreat, mornings start with epic big sky sunrise yoga classes on the white sandy beach, sun salutations indeed. All retreats include access to both the health club and hydrothermal spa. The latter of which is a luxurious experience including the world's only Cornish sea-salt steam room, outdoor cedar hot tub and sauna cabin with sea views. Then there's the food.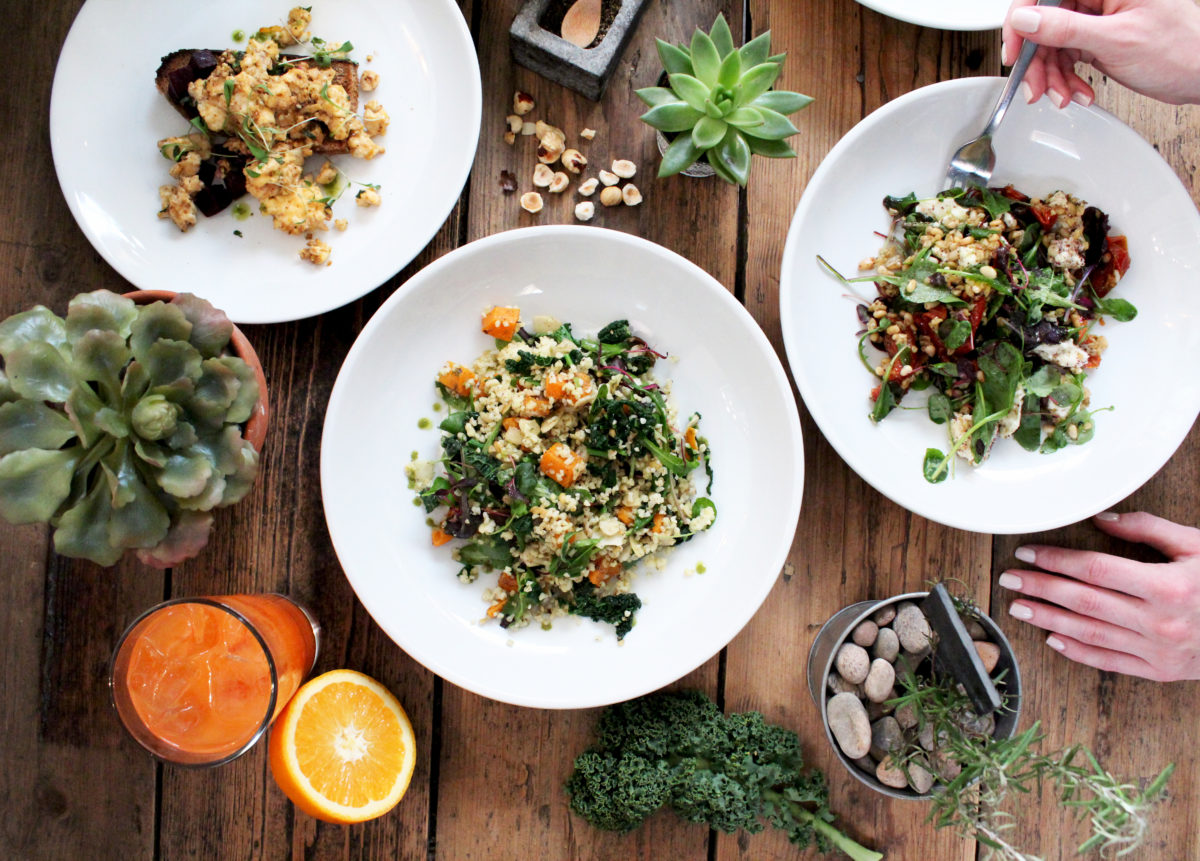 At St Michaels, expect a gourmet-quality menu – but more laid-back, without the micro portions, and mostly uber-fresh ingredients sought from local food heroes working with farm, field and sea. From a full Cornish breakfast including pak choi (I know), a delicious and moist vegan afternoon tea that had us questioning the ingredients, to some of the most incredible classic dishes –  honest food, with a twist of complexity, this is the kind of hearty fare you crave after a swim in the English Channel.  For example – fondue, made with Cornwall's only homemade Gouda, followed by slow roast black garlic celeriac steak – and that's just the veggie offering. The seafood and organic meat includes fleshy oysters, delicate scallop and chicken that's so tasty, you know the bird had a happy life. For those embracing more of a detox / retox approach, the cocktail list is also worth writing home about – and with Cornwall's burgeoning gin producer 'Tarquins', this spirit is the star of the show, with its own dedicated menu of exclusive St Michaels G&T mixes. Rhubarb & Raspberry anyone?
So all in all – one of the best beaches in the UK, an easy half a working day on a train away from west London, nature and cold water immersion, followed by hot spa, stylish yet unpretentious accommodation with fantastic food…St Michaels lives up to its 'Feel good again' slogan and gets a wholesome thumbs up from H&H.
Coastal Wellness Retreats at St Michaels start from £685 per person for three nights, including expert-led tuition, spa and fitness experiences, food and drink and accommodation
words by Emma Whitehair – Whitehair.co/writes