Just because you're on a mission to eat more healthily in 2018 doesn't mean you have to sacrifice dining out! Here are the best healthy places to eat at in London, or, if you're having a cosy night in, you can order to go too!
Chicama
Chicama (pictured above taken by Karolina Kazi) is a beautiful little restaurant in Chelsea whose menu takes inspiration from the coast of Peru. Mainly seafood, this spot is great for topping up on all your omegas! Think lots of fresh ceviche bursting with powerful Peruvian flavours and lots of interesting veggie dishes. Instagrammers flock here to fill up their feed with the cute decor!
For more information, click here.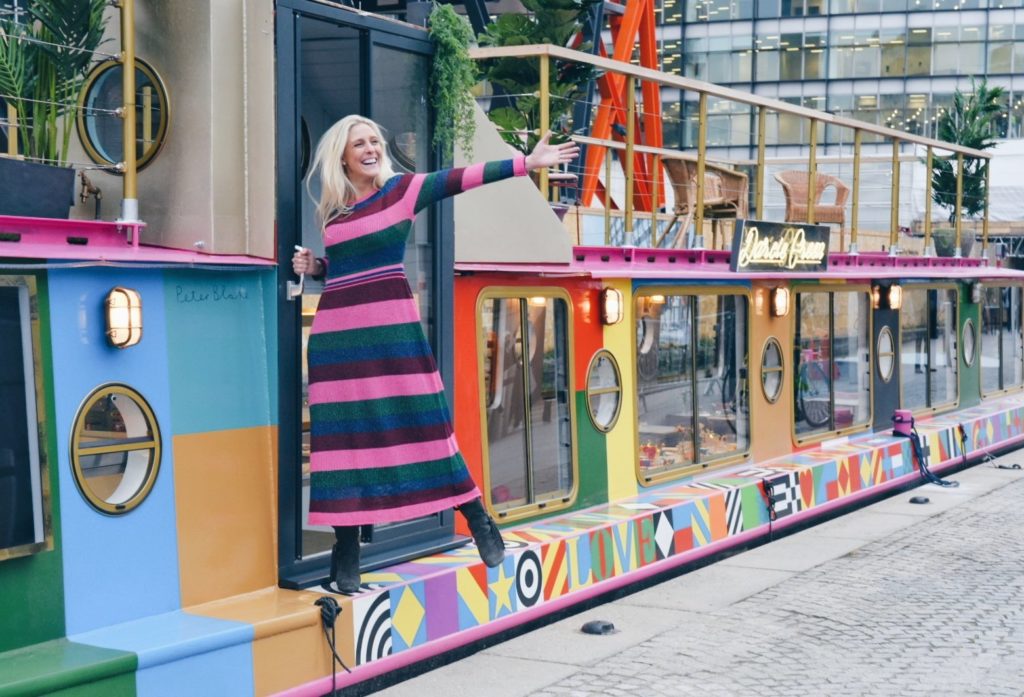 Darcie & May Green from the Daisy Green Collection
Darcie & May Green, the two eye-popping canal boats have recently barged into Paddington Central. Designed by legendary British pop artist Sir Peter Blake in collaboration with Prue Freeman, the fabulous founder of the Daisy Green collection, Darcie & May serve everything from scrumptious brunches through to innovative cocktails. They offer a generous menu with plenty of options for their vegan customers including the jackfruit curry with turmeric rice, coconut sambal, house pickles and flatbread.
For more information, click here.
Yeotown Kitchen
London's first mindfulness café, Yeotown Kitchen, serves up deliciously nutritious food and detoxifying freshly pressed juices in a unique meditation station. In a serene environment, guests are invited to sip green juice, settle into a meditation pod, select a 5 to 7-minute guided mindfulness meditation and emerge feeling refreshed and de-stressed. Yeotown Kitchen is an extension of the Devon-based wellness retreat Yeotown, co-founded by husband and wife team Mercedes Sieff, one of the UK's leading vinyasa flow yoga teachers and positive psychology coach, and Simon Sieff, avid surfer and yogi.
For more information, click here.
Redemption Bar
With locations in Notting Hill and Shoreditch, Redemption Bar is London's only vegan, sugar-free, wheat-free and alcohol-free restaurant, and serves up delicious eats and mocktails in a gorgeous setting. Voted one of the best vegan restaurants in London, the ethos of the Redemption Bar is firmly rooted in caring for the planet while delighting even the most sceptical meat lovers.
For more information, click here. 
The Vurger Co
The Vurger Co offers a mouth-watering 100% plant-based menu packed full of your 5-a-day without missing out on any of the flavour and indulgence. Serving up Vurger delights including The Vurger Co's Auburger, made from aubergines, chickpeas, red onion and vegan cheese, The Vurger Co is definitely a must visit for those wanting to pack in their vegetables whilst not cutting out any of the burger satisfaction.
For more information, click here.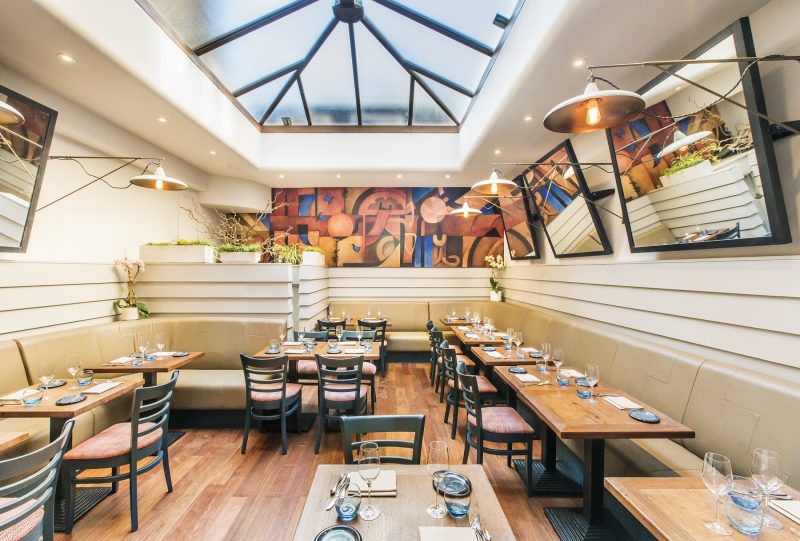 LIMA Fitzrovia
The menu at Michelin-starred restaurant LIMA Fitzrovia integrates both traditional and contemporary Peruvian cuisine, representing the gastronomic expansion that has taken place in Peru in recent years. Whilst LIMA aims to source much of its produce from within the UK, the restaurant also brings carefully selected and hitherto unheard-of ingredients from small producers in Peru. Many dishes feature exotic and nutrient-rich 'superfoods' from the Andes, such as quinoa, yuca root, bee pollen, chia seeds, and cacao.
For more information, click here.