Have you just been asked by your bestie to be Maid of Honor? Fancy planning an alternative, healthy hen do instead of the usual traditions? Keep reading to find out more!
When you narrow it down what you really are seeking in a hen do? Fun? Of course…it wouldn't be a hen do without it! Quality time? Definitely – once you hit the marriage stage of life you'll naturally find you don't spend as much time with your girlfriends as you used to. Thinking of going heavy on the booze? Maybe.
Or maybe not.
When you spend your time prioritising wellness, eating nourishing food, training at boutique fitness studios and following fitspo insta accounts, you may not feel like putting your body through yet another wild hen do weekend. And that's totally ok! Hangovers aren't the most enjoyable of experiences so why not plan a healthy hen do instead?
Whether you're a hen or a bridesmaid seeking next level connection with your girl gang, here are our five recommendations for healthy hen do ideas that focus on creativity, wellness and beautiful settings.

Weekend at Daylesford Farm 
Taking inspiration from our Content Editor Molly's hen do, why not spend a dreamy weekend with your girls staying in one of Daylesford Farm's Cottages in the Cotswolds? You may have experienced Daylesford fleetingly at one of their farm shops in London, but it's their flagship farm tucked away in the countryside that will steal your hearts. Stay at their beautiful, modern, rustic cottages, the largest sleeping 8, and spend the weekend indulging in private cooking classes using produce from the farm, floristry workshops and wellness treatments in the Bamford Haybarn Spa. Like all things Daylesford – everything is styled to perfection, with the small details from aga stoves to luxurious furnishings – creating an experience like no other. Cottages and workshops aside, there couldn't be a more beautiful country setting to get back to nature – beautiful animals, organic produce and clear nighttime skies for star gazing. You'll leave your weekend with a profound sense of what living is truly all about and feel truly connected with your besties. Book here.

Healthy Luxe Bride – Creative and Wellness Experiences
Want next level access to the best of London's health, wellness and creative scenes? A Healthy Luxe Bride hen do, is a multi-sensory experience – set in luxe London locations with curated playlists to create instant good vibes, each of the experiences is lead by some of London's leading creative and health influencers. Designed to inspire creativity and health, workshops include contemporary weaving to creating beautiful wall hangings with Lucy of Peas and Needles, Natural Beauty workshops with Becky of Wild Spirit Naturally or Yoga and Nutrition Supper Clubs lead by leading London nutritionists. What makes Healthy Luxe Bride experiences so special is that the day is captured on camera so the bride receives a portfolio of beautiful images of her and her girl gang. They also offer Wedding Morning Yoga – Flow to the Beat, where their yogini will come to your wedding prep location and run you and your girls through an uplifting sequence and yoga mantras to enhance your wedding day. Book here. 

Grace and Thorn Flower Crown Workshop 
What better way to begin any healthy hen do celebration, than sitting together creating beautiful flower crowns that you can wear for the rest of the day? Our favourite company is Grace and Thorn who are known for their contemporary foliage crowns, incorporating greens and succulents but can also create a bespoke collection of flowers to match your styling or the bride's personal floral favourites. It's a beautiful way to bond with your girlfriends with the added bonus of oh-so-pretty photos of the day! Book here.

Exclusive Spin Class 
An exclusive spin class is the ultimate healthy hen do for the fitness-loving bride. It's got all the elements of an awesome night out – from banging beats to low lighting and the euphoria of getting totally lost in the music.  A beats 'n' cleats ride with London's leading indoor cycling studio Digme Fitness, will get you bopping on a bike as your avatar cycles through a virtual location, creating a fully immersive experience. Have fun co-creating a playlist full of songs that have meaning to you and your besties that will get you fired up for post-workout celebrations. For those wanting to push it a little bit further – you can compete and challenge each other on the leaderboard… or you can just rock hair braids, glitter and neon and let the music move you. Why not book a table at your bride's favourite restaurant afterwards to refuel? You can pamper yourselves pretty in Digme's luxurious bathrooms equipped with Cowshed products and Dyson hairdryers! Book here.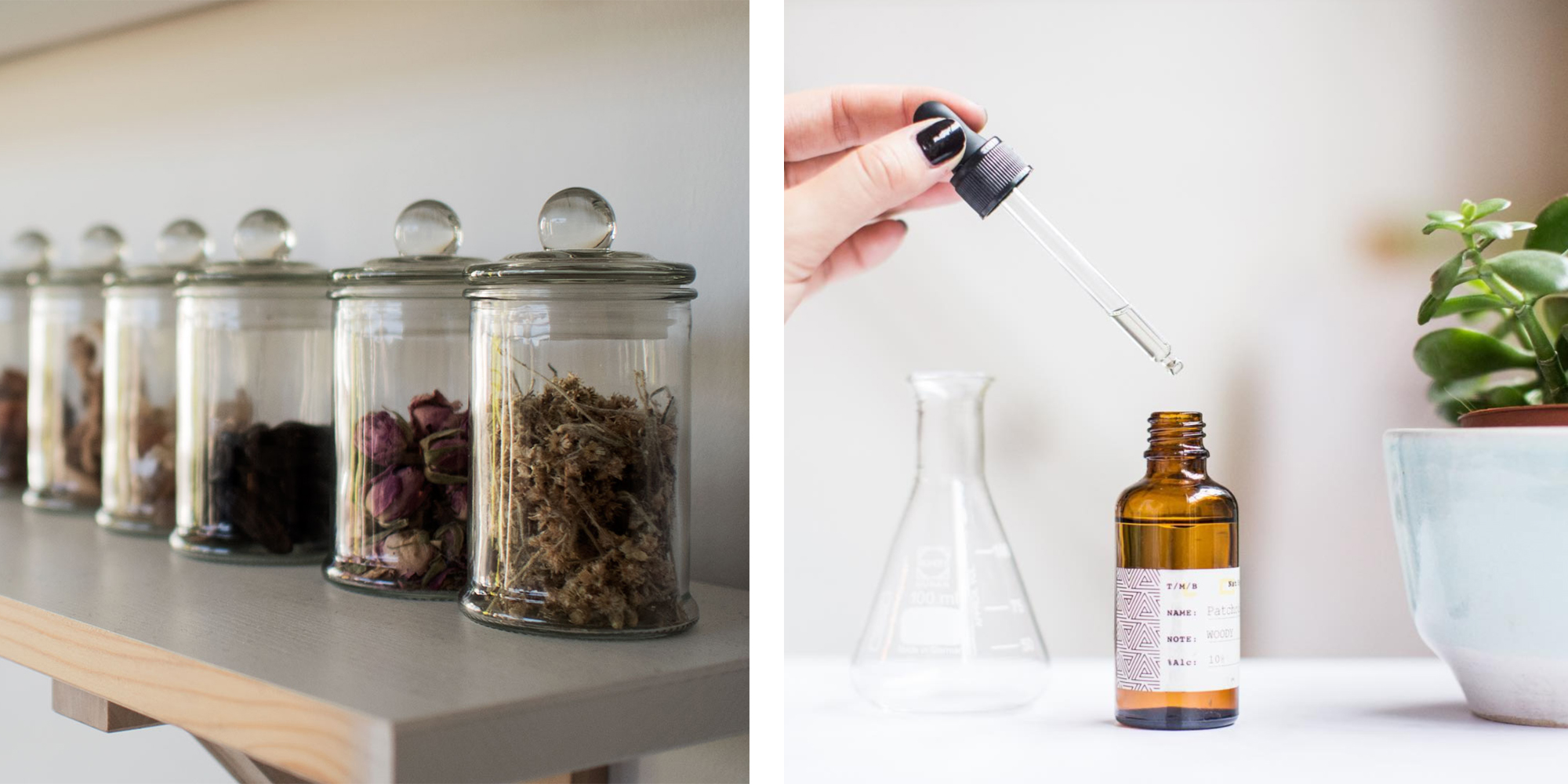 Experimental Perfume Club 
If there's ever a time in your life to create your own signature scent, it has to be in preparation for your wedding day! And what a beautiful experience to do so with your girlfriends as they also create theirs. Lead by classically trained Emmanuelle Moeglin (and no doubt also guided by your all your girlfriends' opinions) you'll learn the art of formulating a fragrance and develop unique combinations that you can wear on the wedding day. This is bespoke beauty, set in a hipster style lab in East London – perfect for the healthy hipster vibe. Book here.
Hiking Cinque Terra 
Overseas hen dos often come with the expectation of back-to-back debauchery and some serious financial investment, not to mention logistics! Hiking Cinque Terra is not just the antidote to these drawbacks but the ultimate in travel bonding – delivering sublime views, cultural magic and the reward of conquering a physical challenge. Unlike other active-escapes – the beauty of this one is in its simplicity. Walking some of Italy's most stunning coastline to Pinterest worthy villages, stumbling across local lemon farmers serving limoncello shots from their lemon groves along the way, this trip will be full of serendipitous moments.
In true Italian style, this fitness-focused healthy hen do is all about less is more and enjoying the simple things in life. Release your inner child jumping from rocks with local Italian kids and feast on local seafood from the many restaurants along the way. If paths are blocked or you have members of your group who don't wish to hike, the boat journey between the villages is just as awe-inspiring.
words by Jacqui Scruby, workshop leader at Healthy Luxe Bride
MORE ARTICLES WE THINK YOU'LL LOVE…