You might love to make your own healthy snacks and foods, but there are times in all of our lives when convenience becomes king and we find ourselves in need of those grab-and-go foods. But with so many available in our supermarkets and online, which ones are genuinely nutritious and actually worth the price tag? We've got you covered with our round-up of some of our favourite healthy food brands on the market.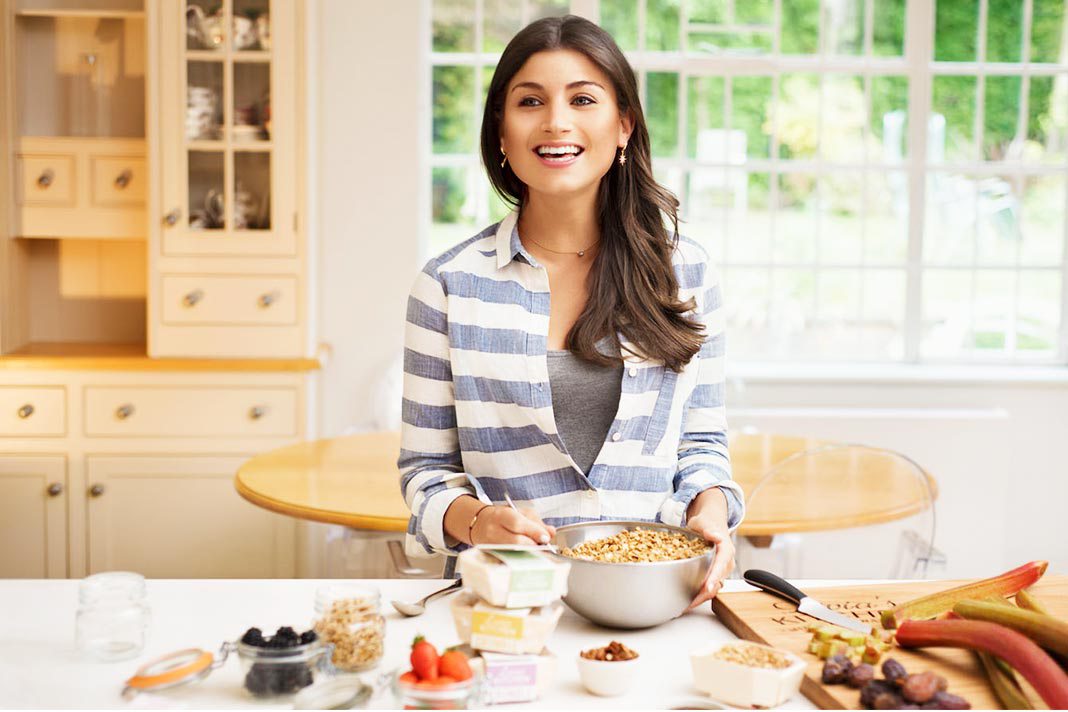 Livia's Kitchen
We know we know, when the chocolate cravings come knocking there's no way your sugar-starved brain is going to look at something 'healthy' and think it will sate your sweet tooth. But that was then. This is now. And 'now', is the time of Livia's Kitchen. She's not even 30 but has the creative, culinary and business acumen of someone far older, as it was her own intolerance-led baking that spawned the launch of an impressive health food brand and her own cookbook. All LK products are vegan and made without gluten or dairy; focusing instead on nutritious, wholesome ingredients that leave even the most serious of chocoholics feel satisfied.
Aside from her Millionaire Bites, her latest creation, Biccy Bombs are now stocked in Selfridges, Planet Organic, Boots, Waitrose and more. We need a moment of silence for her Salted Maca Caramel Biccy Bombs. Holy flip were those good. There was no hint of that 'healthy' savouriness so often present in clean treats; instead, those delectable crumbly maca bites were filled with a gooey date centre all encased in a velvety cacao coating that you'd never guess was all-natural. To be honest, every LK item we've tried since then has been genuinely delicious. We've gone on to fall in love with the newly-launched Nugglets the Salted Almond Butter flavour will change your life!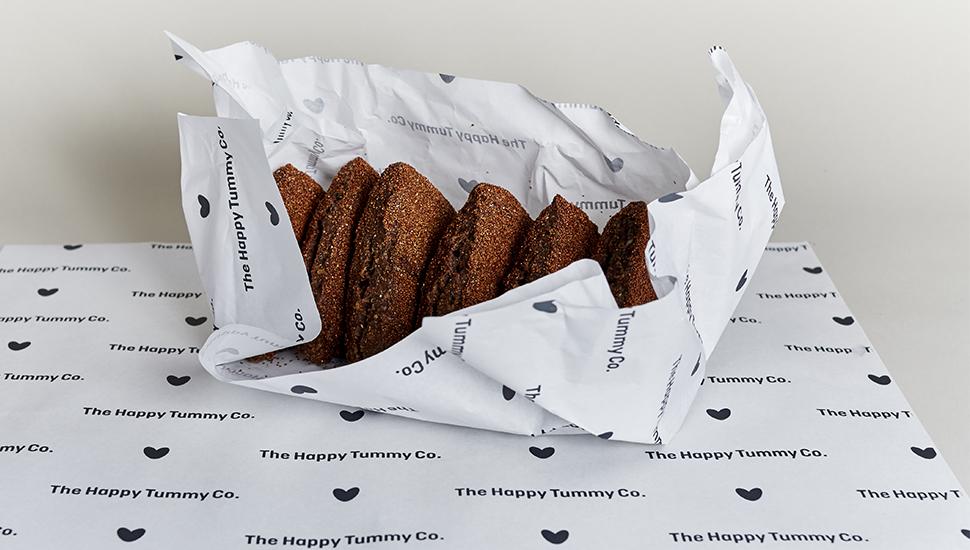 Happy Tummy Co
Teff has been hovering on the edge of superfood status for some time but had yet to be transformed into something special. Cue the Happy Tummy Co. It's the brainchild of founder Karen O'Donoghue, whose lifelong struggle with IBS motivated her to create recipes in hope of relieving her symptoms. Through trial and error, teff became her hero ingredient. People were soon begging for her recipes, and so the Happy Tummy Co was born.
Never heard of teff? Get ready to have your mind (and taste buds) blown. This small and humble, gluten-free grain has a mild, nutty flavour and packs a serious nutritional punch. It's high in protein, calcium and iron, has anti-inflammatory properties and is one of the best sources of prebiotic fibre. In fact, when combined into Karen's nourishing food products, it's actually been scientifically proven to stimulate better gut health. Best known is their Wholegrain Chia Teff Loaf, but the 48 Hour Fermented Teff Scones are fast catching up in the popularity stakes, with their delicious, cinnamon-like flavour only enhanced by what toppings you choose. We love a bit of afternoon tea nostalgia topping our teff scone with nut butter and chia jam, but you can also try it with a little banana and honey or go savoury with cheese and veggies – the choice is yours. Our final reason to love the Happy Tummy Co is the fact that they ensure their practices are sustainable and only ever bake to order, thereby reducing waste. All in all, HTC gets a big thumbs up from us.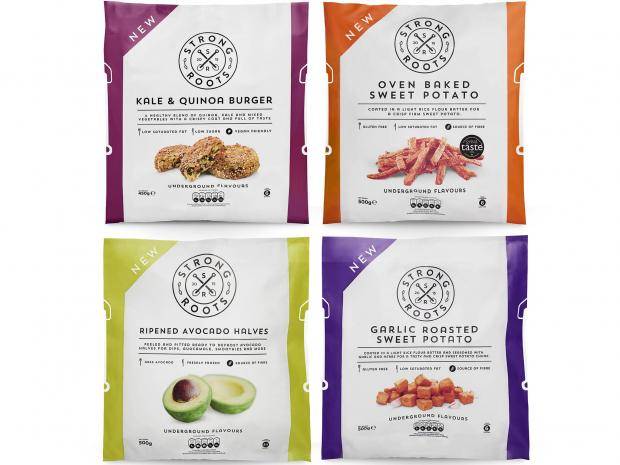 Strong Roots
If you haven't yet joined the band of Strong Roots devotees, get ready to start seeing them everywhere and for good reason. But before you go striding off to the 'free from' aisle, note that you'll find them in a slightly unexpected spot for a healthy food brand: the freezer. These guys are the creators of an award-winning, vegetable-based range of frozen goodies.
Proving that fresh isn't necessarily always best, Strong Roots source the finest vegetables and freeze them the moment they're harvested. Not only does this guarantee freshness, but also ensures none of those much-loved nutrients are lost during transportation. They're vegan-friendly, full of flavour and will help to reduce your food waste (picture that mouldy, long-forgotten sweet potato or bag of spinach in the back of your fridge) as well as being a convenient option for those days when the time is tight. 'But do they actually taste nice?!' we hear you ask. You won't be disappointed. We've tried the majority and while they were all quickly devoured, our favourite has to be the beetroot and bean burger. We also loved the spinach bites and garlic roasted sweet potatoes, particularly as you get a lot in each pack. When they're this tasty, that's definitely a plus!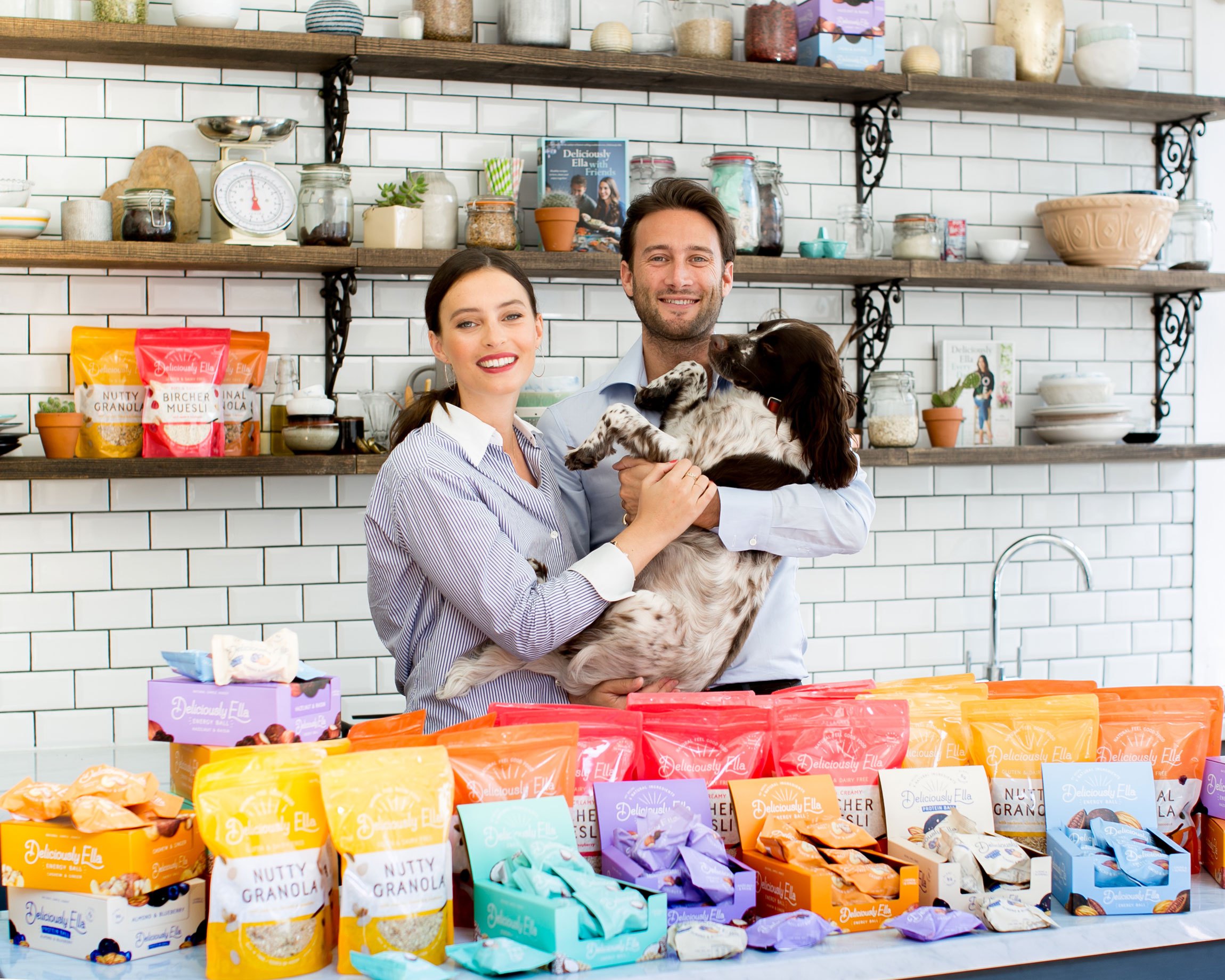 Deliciously Ella
These days most people are familiar with Deliciously Ella in one way or another. Maybe they've been inspired by her story, have gone in search of her granolas in the supermarket or perhaps grabbed a spontaneous snack on their afternoon Starbucks run (hello coconut and oat Energy Balls). They might even have dropped into her London deli or tasted the most recent addition to her growing list of accomplishments (which also includes four cookbooks): Oat Bars. Packed with fruit, oats and fibre, they were one of the most popular recipes on the blog and so a natural choice for her next product. It's hard to pick a star out of the three bars but simply for its likeness to an indulgent oatmeal raisin cookie, we've got to give a shout-out to the Apple, Raisin and Cinnamon flavour.
As for what makes DE products stand out from others on the shelf, most people believe it's all about their ethos. Ella is another entrepreneurial soul who took her illness into her own hands, set to work on overhauling her diet and drastically improved her symptoms and lifestyle in the process. Fast-forward to today and both her recipes and products are about celebrating plant-based ingredients and helping people to lead a healthier life without depriving their taste buds. Compostable and recyclable packaging is another thing they pride themselves on at DE, which fits perfectly with their philosophy of simple, natural and honest.
words by Zoe Louise Cronk