Packed full of healthy greens, proteins and complex carbs as well as mood-boosting vitamins and minerals, Nutritionist, Angelique Panagos's Good Mood Super Bowl is the perfect gluten-free, dairy-free and refined sugar-free meal to keep you and your belly smiling! Healthy comfort food at its best!
Ingredients
½ cup Brown Rice
½ cup Buckwheat groats
1 head Broccoli
500g pumpkin, diced
200g Kale
250g asparagus, diced
100g Edamame
200g Pak Choi
1 red onion, diced
1 Red Pepper
50g toasted Pine Nuts
50g Sunflower Seeds
1 cube/cup Vegetable stock
3 tsp Coconut amino's
1 ripe Avocado
3 cloves of garlic, crushed
1tsp unscented Coconut oil
Choice of protein: 500g diced Chicken/Salmon/Turkey/Beef/Tofu
Method
Bring to the boil 1/2 a cup of brown rice and 2 cups of water boil for approximately 30-40mins. Once cooked drain and set aside.
Bring to the boil 2 cups of water, 1 veg stock cube and 1tsp coconut oil. Add in your buckwheat and cook for approximately 15minutes. Instead of using a veg stock cube – you can use one cup of homemade vegetable stock with 1 cup of water.
While the rice and buckwheat is boiling, steam your broccoli, pumpkin and asparagus. Set the boiled rice and buckwheat and steamed veg aside once each is cooked.
While the two pots are steaming and boiling prepare your choice of protein by either steaming or grilling it with garlic and coconut Amino's. Season with salt and pepper.
In a large wok, sauté the crushed garlic and red onion in 1 tsp coconut oil until the aroma of the garlic and onion starts to come through.
Add and sauté the kale, Pak choi, red pepper and edamame.
Repeat with the pumpkin, broccoli and asparagus.
Add an extra tsp of coconut oil, plus your choice of protein with the rice and buckwheat to the wok.
Pour in 3 tsp of coconut aminos and stir-fry for 2-3 minutes.
Place all ingredients in a large serving bowl and sprinkle with your pine nuts and sunflower seeds.
Serve in two bowls. Top each with half an avocado and touch of salt and pepper.
For more recipes from Angelique Panagos click here!
Pre-order Angelique's book, The Balance Plan below!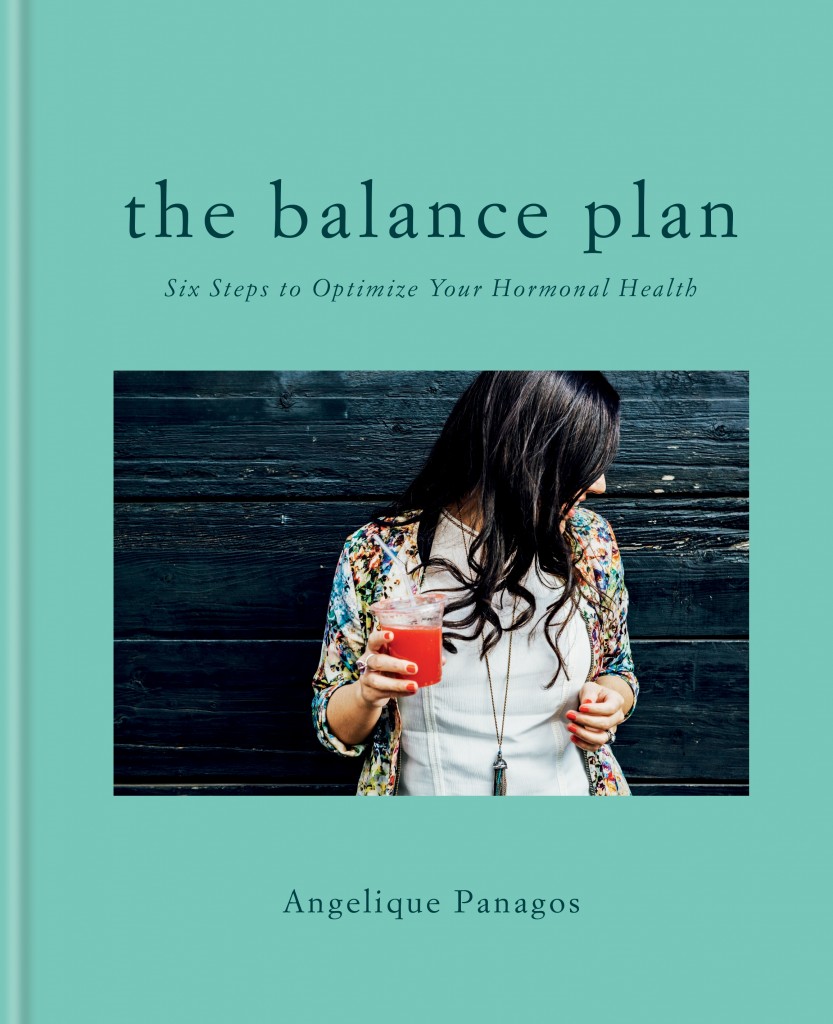 image: Clare Winfield & Ian Sidebottom
The Balance Plan by Angelique Panagos is published by Aster, £20 (www.octopusbooks.co.uk)