Hamburg may not currently be at the top of your list of places to visit, but after reading this guide, you'll definitely have a rethink! As the second biggest city in Germany, Hamburg is famous for being the location in which The Beatles kick-started their career, with John Lennon stating, 'I didn't grow up in Liverpool, I grew up in Hamburg', and probably less famous for having the most bridges of any city in the world, more than both Amsterdam and Venice. Situated on the Elbe river and boasting Europe's second largest port, Hamburg's economic importance is evident, but its beauty and cosmopolitan vibe is often overlooked. Just an hour and a half flight from London, it's the perfect weekend city break. Here's our Hip & Healthy Guide to Hamburg!
SLEEP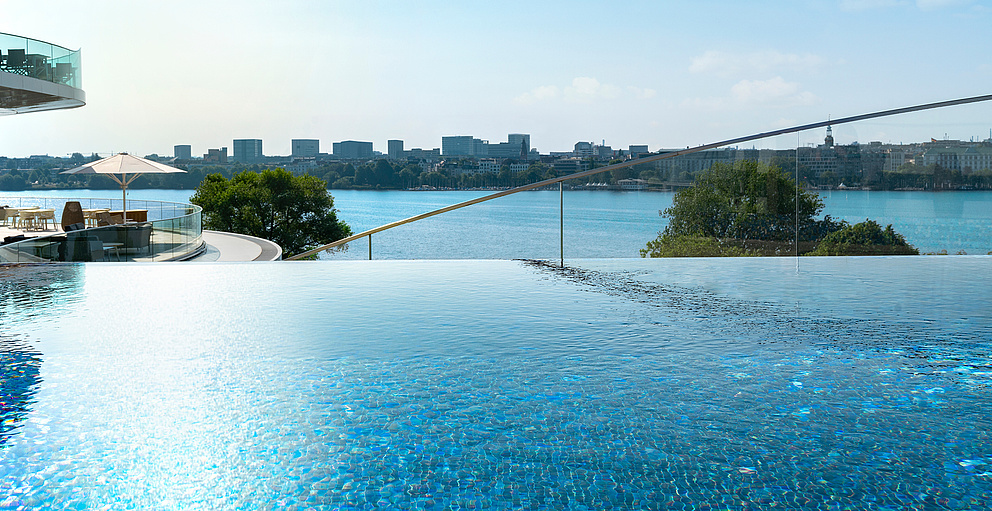 The Fontenay
All it takes is one picture of the hotel's beautiful infinity pool overlooking the Alster lake to fall in love with this hotel. Their classic guest rooms are designed to be both modern and comfortable, and for those wanting to splash out, the Fontenay Suite boasts two bedrooms, a dressing room, office, dining room seating 10, kitchen and guest bathroom! They've also partnered with LaMer skin care to bring guests a bespoke spa experience, perfect after a workout in their 24 hour-a-day gym, with the option of a personal trainer. The hotel also has three restaurants with entirely different atmospheres.
The Westin Hamburg
Following its German Design Award in 2018, the jury noted the Westin hotel's distinctive character and cosmopolitan atmosphere with a maritime feeling. Located within the Elphilharmonie opera house, which cost €789 million to build, the architectural excellence is a highlight. Whilst enjoying a stay in a deluxe double room with panoramic views over the city, the RunWESTIN Concierge service will aid you in discovering the most stunning running tracks in Hamburg. Forgotten your kit? Not a problem, as the Westin New Balance Gear Lending Program will be able to provide you with everything you need.
EAT
Lebeleicht
Lebeleicht Hamburg is a vegan café serving delicious food prepared from sustainable and organic ingredients. A world away from the traditional Schnitzel and chips, at Lebeleicht you'll find a variety of juices, smoothies, snacks and particularly delicious breakfasts! Take a smoothie to go and explore the boutique shops in the area.
Coast
In need of a sushi fix? Then Coast by East Hamburg is the destination for you. It's a little pricier than your normal sushi, so save this one for special occasions, but the food is out of this world. Their lobster soup is a particular highlight, as well as their tempura and literally all of their sushi. Just. Too. Good.
Quarkerei
After a tiring day of exploring, a refreshing sweet treat is definitely necessary. Quark is Germany's answer to frozen yoghurt, and with naturally less than 1% fat and loaded with protein, it really is the perfect indulgence. With more than 18 flavours and a choice of toppings, there is something for everyone. Feels naughty, but really isn't.
SWEAT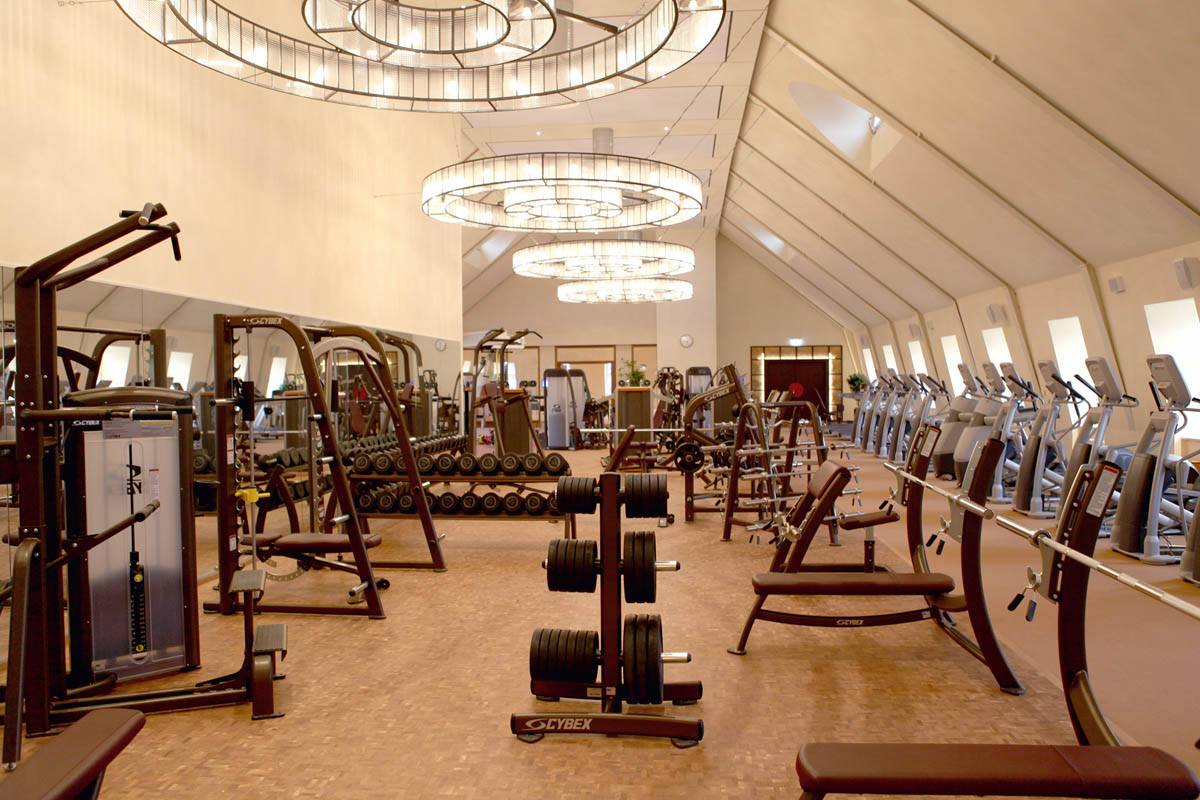 Meridian Spa& Fitness
Situated at five different locations in Hamburg, Meridian Spa & Fitness is easily accessible and a notch above typical chain-style gyms. If you're feeling motivated, buy a day pass which allows you access to their fully equipped gyms and spa area, or if you need that extra push, why not book a personal trainer or try one of their Spinning or Plyo classes?
Damn Good Yoga
More of a yoga bunny? Why not check out the Damn Good yoga studio, with 'back to basics' classes for beginners or those rediscovering yoga, yin yoga, core yoga or early bird yoga for anyone that follows the mantra 'early bird catches the worm.'
Picturesque running routes
Prefer being in the great outdoors? Then Hamburg is the place for you. The 7.5km jogging route around the Alster lake is perfect on a sunny day and gives you the opportunity to explore the city whilst getting your sweat on! Talk about killing two birds with one stone. Or, hop on a bus or train to Blankenese (a district of Hamburg) and explore the 'Treppenviertel', the staircase area: like the stepper machine, but better!
DO
Christmas market
Undoubtedly the best time to visit Germany is before Christmas. Throughout the city, there are more than 30 Christmas markets, whilst the most popular is situated next to the Rathaus, the town hall. Twice a day you can even watch Santa in his sleigh as he flies over the city, with a glass of traditional mulled wine in hand to warm yourself up. It's impossible to leave without feeling well and truly in the Christmas spirit.
Climb St Michael's Church
On a clear day, the observation deck at the top of St Michael's Church offers the best view of Hamburg that exists. At 106 metres, you can decide to take the lift, or if you're feeling active you can walk up the stairway and earn the views that little bit more.
Hamburg Fish Market
The Fish Market in Hamburg was established in 1703, and now every Sunday morning it opens its doors to the public offering fresh fish, coffee and a buzzy atmosphere at sunrise. You have to be up early to get in on the action, as by 9:30 am it's all over, making it a hotspot for those party-goers who have just enjoyed a night out on the Reeperbahn (the party strip in Hamburg).
words by Harriet Prior
CHECK OUT MORE OF OUR HEALTHY CITY GUIDES